Zynga Buys 'Draw Something' Games Maker OMGPOP For $200 Million; Why It's A Brilliant Acquisition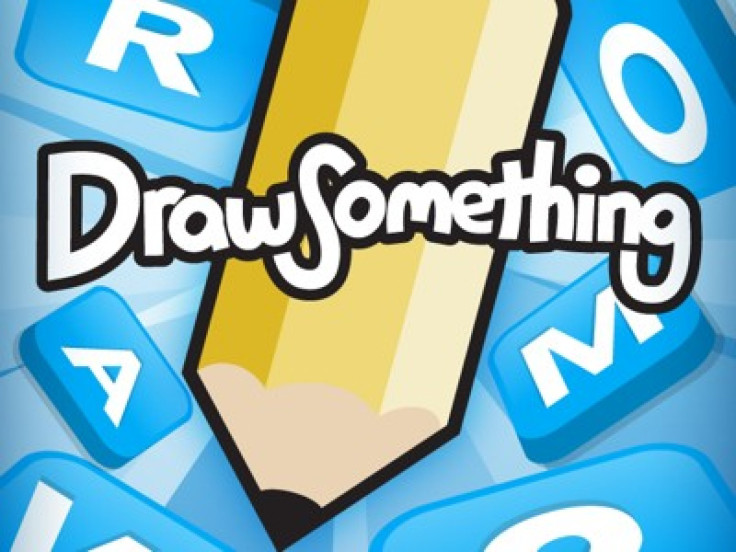 If you can't beat 'em, eat 'em. That's what social games giant Zynga did on Wednesday when it acquired OMGPOP, the New York-based gaming company responsible for the turn-based Pictionary-style game called Draw Something, which has risen to the very top of the iOS and Android App Stores. The acquisition was reportedly worth $200 million, according to AllThingsD.
The OMGPOP team has created a game that's fun, expressive and engenders real social interaction, said Mark Pincus, Zynga's founder and CEO. Draw Something has captured the imagination of millions of people around the world. We love the way they've worked playful and relevant culture into their games from Devo to Daft Punk, from Lin to Beckham. We're honored to have the opportunity to partner with and support such an innovative team of creative inventors.
Zynga's purchase is a perfect example of the popular phrase, If you can't beat 'em, join 'em. And Zynga is brilliant for pulling it off.
The acquisition is perfect timing for Zynga now that the spotlight is on OMGPOP, which announced on March 20 that its hit game Draw Something is the No. 1 Top Paid iPhone App, No. 1 Top Free iPhone App, the No. 1 Top Free iPad app in the games category, and the No. 1 Top Free App on Google Play (formerly the Android Market). The game is also a Top 5 app in over 80 countries. It's an extremely impressive feat, and it's even more impressive when you consider that the app is only five weeks old.
The explosive growth of Draw Something has rivaled that of Angry Birds, Temple Run and Zynga's Words With Friends, causing investors to pour money and resources into OMGPOP. The company was previously in purchase talks with Electronic Arts, and looked to receive a term sheet worth $25 from Institutional Venture Partners. Meanwhile, OMGPOP has received plenty of celebrity endorsements -- at least over Twitter -- from culture shapers like Miley Cyrus, John Mayer, and Vinny Guadagnino of Jersey Shore fame. Now, OMGPOP has the ultimate endorsement, and will now fall under the Zynga umbrella.
Even before the acquisition, OMGPOP's CEO Dan Porter said that he isn't concerned about competition.
I'm not in competition with Zynga, Porter said. Words With Friends is a great game and has stood the test of time. That's the press angle. My angle is about what makes the game special. You can quote me on it.
Porter believes that OMGPOP's success with Draw Something is because the game is centered around people, not just a gameplay gimmick.
This isn't about a game like Angry Birds or Temple Run, which are awesome games but are single player and designed experiences, Porter told TechCrunch. And this isn't like a social game like Words With Friends which is also an awesome game, but played on a fixed game board. This is about communication. It is a structure or a platform for users to communicate back and forth through drawings and shared personal experiences.
Zynga is extremely lucky to have OMGPOP, mainly because the company knows how to draw interest (no pun intended) and make money. Even by itself, OMGPOP's game Draw Something has three separate ways that it brings in money for the company. Players can buy the premium app for $0.99, or buy the free ad-supported version of the app. Then in the game itself, users can use virtual currency to buy bombs, which let players skip over difficult words, or expanded color packs to draw more detailed pictures.
Wilson Kriegel, OMGPOP's chief revenue officer, said half of the company's revenues are coming from people who upgrade from the free app to the premium version, while the other half of revenues are split 50-50 between ads and virtual currency.
eCPMS are disappointing, Kriegel said. Our partners aren't used to dealing with explosive growth versus a more natural process. I feel like we could double our ad revenues and be making more than six figures a day from that if it were managed well.
Draw Something has been a rocket ship recently, jumping from 0 to 200 million ad impressions per day. It's not bad at all for a weeks-old game, but the company hopes to do better with more premium advertisers. Given the attention the company is getting over Draw Something, there's an excellent chance OMGPOP will figure out a way to create a healthier revenue stream. This only benefits Zynga, which went public on Dec. 17 with very few ways to generate revenue. With any luck, some of the OMGPOP team will impart their knowledge over pricing structures and freemium models to make Zynga's games not only better, but more profitable.
There have been previous reports published about Zynga's demanding atmosphere, but the acquisition of OMGPOP will likely lift some of this burden. OMGPOP has a lot to teach Zynga, including how to make a lot of money with very little resources. But one thing's for sure: With OMGPOP on board, Zynga is now stronger than ever.
© Copyright IBTimes 2022. All rights reserved.
FOLLOW MORE IBT NEWS ON THE BELOW CHANNELS