100 Most Beautiful Women In The World
Here are 100 of the world's most influential and powerful beauties.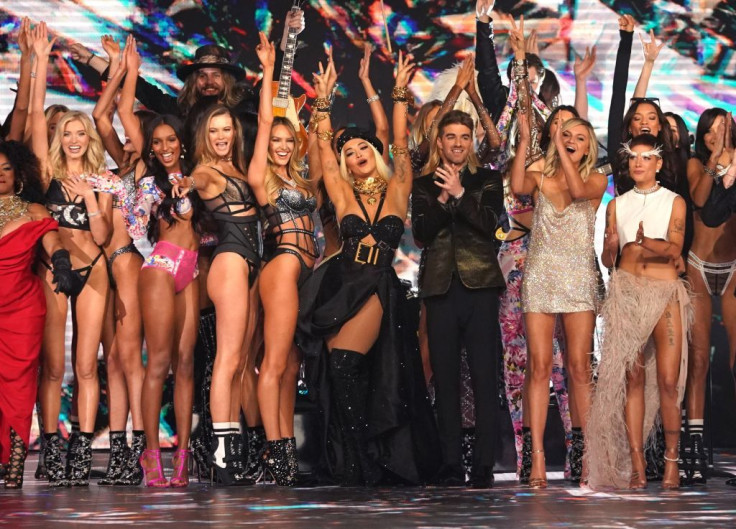 From drop-dead gorgeous models, dazzling movie beauties, to powerful businesswomen and classic-looking personalities, we compiled 100 of the most beautiful women in the world to ever get featured in top magazines, walk the runway, amaze in movie sets, innovate in their industries, or make small changes in the world, all here for you.
Without further ado, here they are:
100.
Chelsea Peretti
While her role in the comedy series "Brooklyn Nine-Nine" isn't meant to be a sex symbol, her funny character and even funnier antics made her a bonafide one.
99.
Kate McKinnon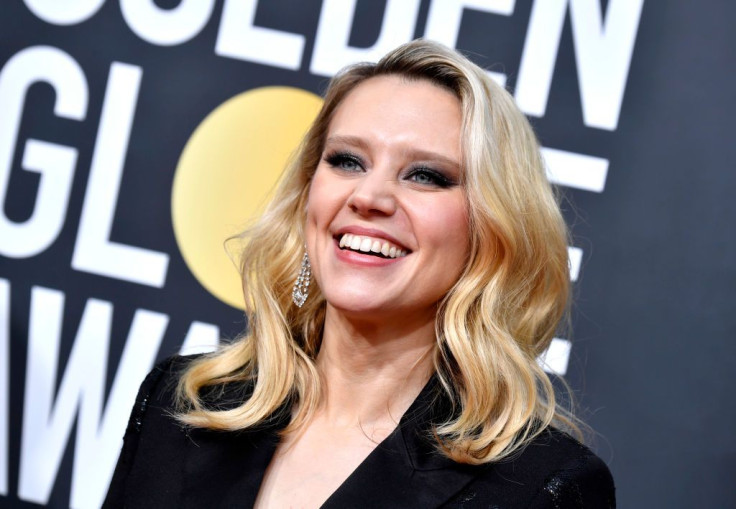 An American actress, comedienne and writer, Kate McKinnon's career was launched by being a mainstay on "Saturday Night Live," in addition to being the show's first openly-gay cast member. Famous for her character work and celebrity impressions, she's a pioneer on the show and is both talented and beautiful.
98.
Nazanin Boniadi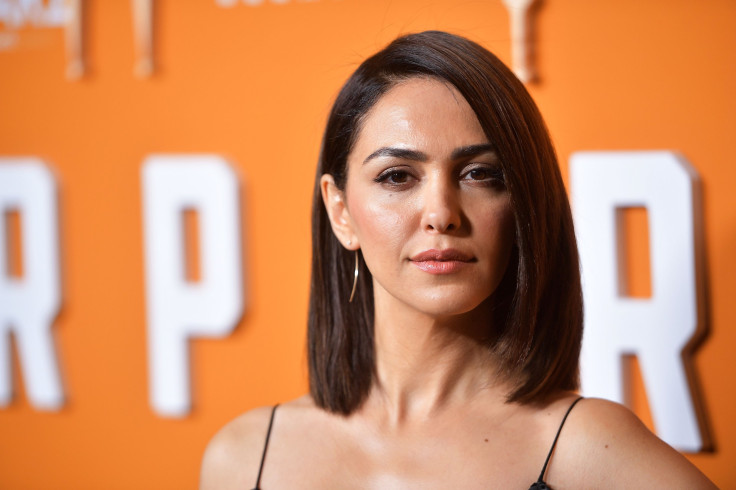 Born in Tehran, Iran, and raised in London, Nazanin Boniadi is a well-regarded English actress and staunch human rights defender. Rapidly making her mark in both film and television, she starred in seasons three and four of the Emmy and Golden Globe award-winning drama "Homeland" and has received a Screen Actors Guild Award nomination for it. She also fights for the rights of women in Iran and is very vocal about it.
97.
Poppy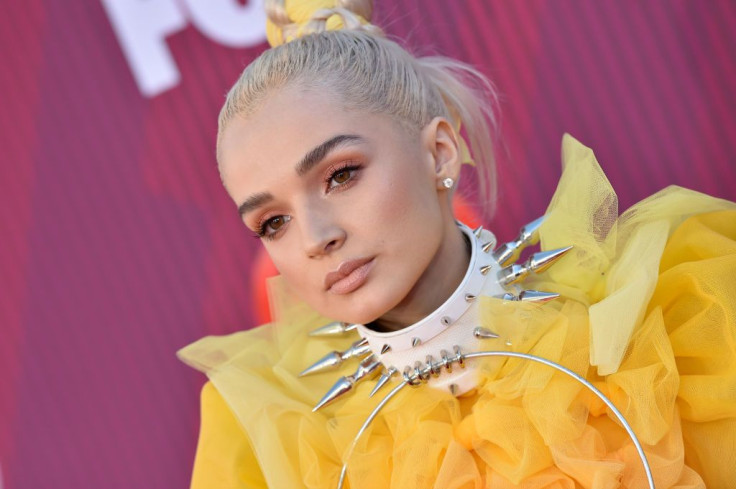 Formerly known as That Poppy, Poppy is an American singer, songwriter, musician and YouTuber. Her music is best known for being a critique of pop music and the industry in general.
96.
Katherine Langford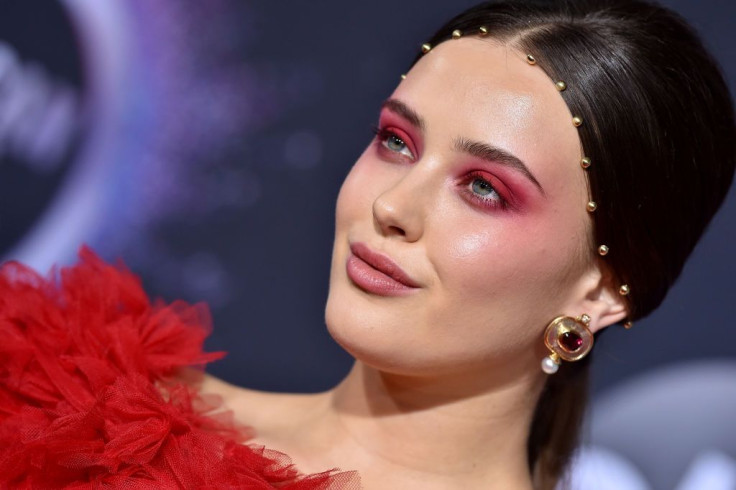 An Australian actress, Katherine Langford is best known for her work as Hannah Baker in the first two seasons of the Netflix series "13 Reasons Why." She has also received nominations for her work, is a gifted athlete and is passionate about playing music.
95.
Josephine Skriver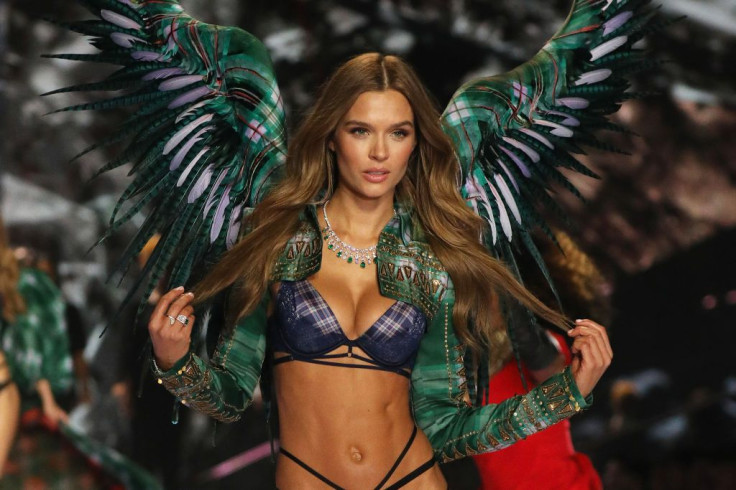 Josephine Skriver is a Denmark-born model best known for her work with Victoria's Secret. What many don't know is that she was raised in an LGBTQ family -- she was conceived through IVF and is very much proud of it.
94.
Jourdan Dunn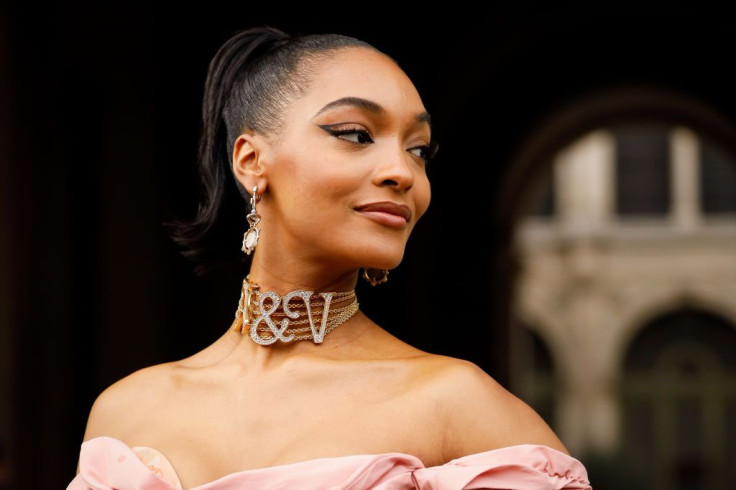 Jourdan Dunn is an English model and actress, first discovered in 2006 and signed to Storm Management in London not long after. In February 2008, she became the first black model to walk a Prada runway in well over a decade, making history in the process.
93.
Yael Shelbia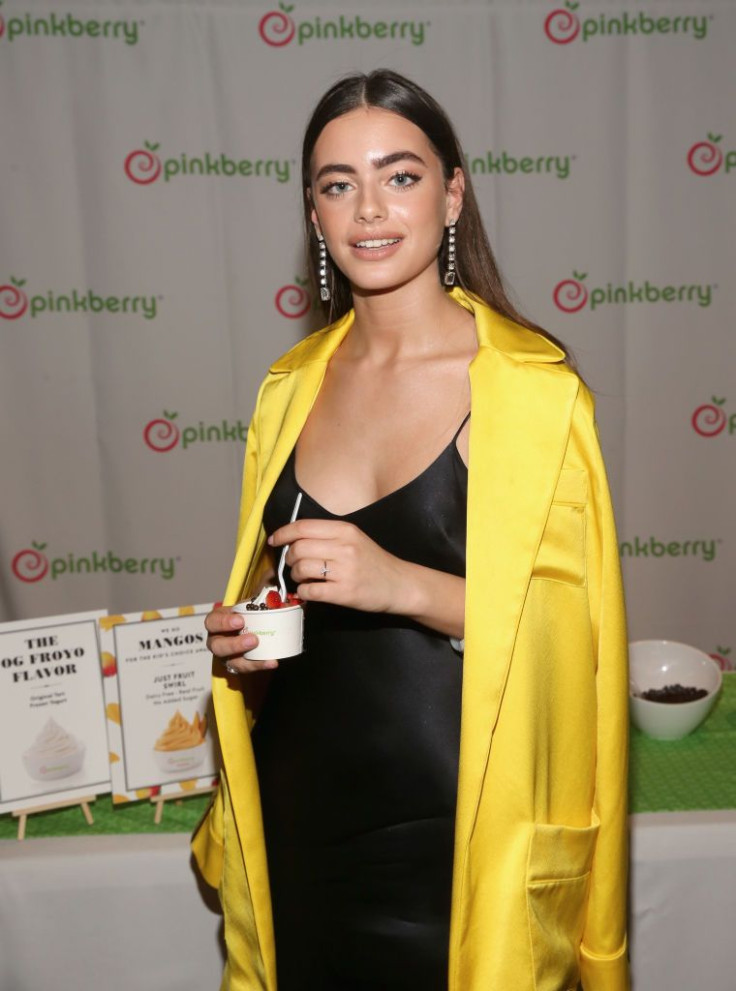 An Israeli fashion model and actress, Yael Shelbia has appeared in a vast number of international modeling campaigns and has been a constant in several most beautiful faces lists. She also starred in the Israeli television series "Palmach."
92.
Gabrielle Union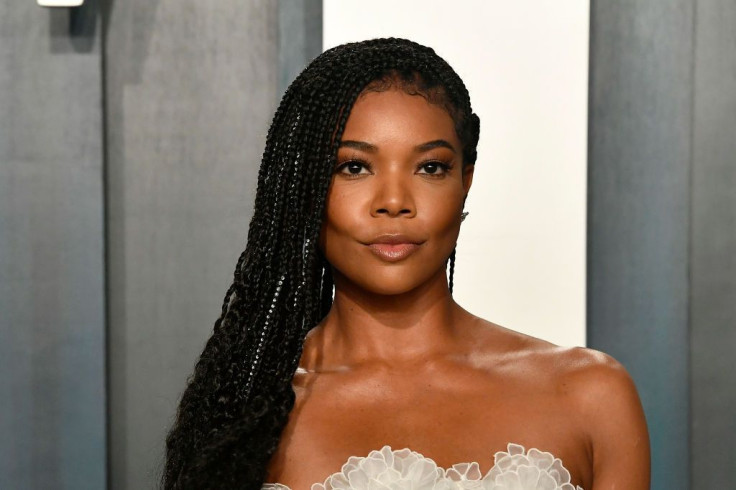 An American actress, activist, author and voice artist, Gabrielle Union started her career in the 1990s when she first appeared on television sitcoms, before eventually getting supporting roles in teenage comedy films. Gabrielle is also known for being an advocate for survivors of assault and for her tons of charity work.
91.
Priyanka Chopra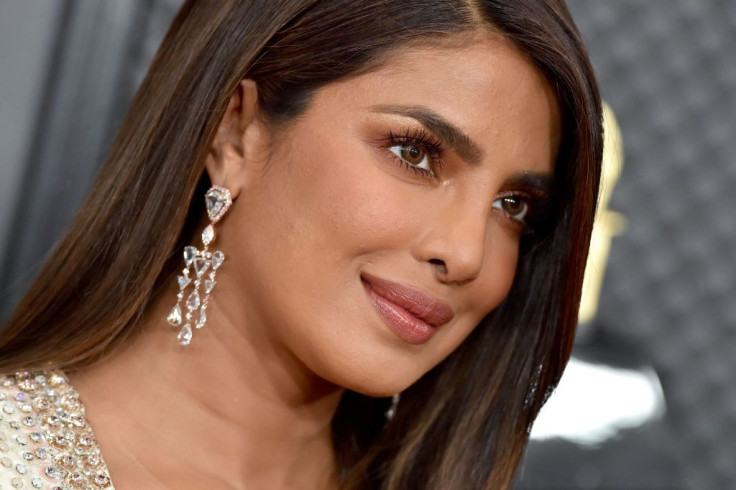 An Indian actress, singer and film producer, Priyanka Chopra won the Miss World pageant back in 2000 and is also one of India's highest-paid and most popular entertainers. She has also received numerous accolades for her work and is married to Jonas Brothers member Nick Jonas.
90.
Disha Patani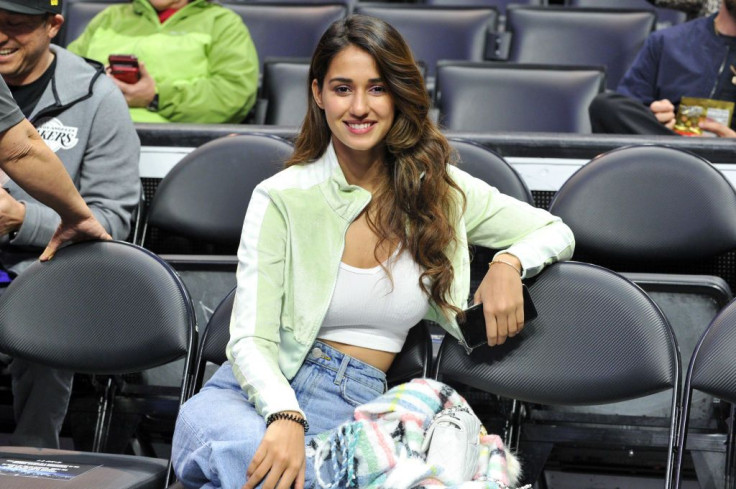 Indian actress Disha Patani graduated with a degree in Computer Science and Engineering. However, she fell in love with acting and has been an actress ever since. She's also the only Indian chosen to be a brand ambassador for Calvin Klein.
89.
Miranda Kerr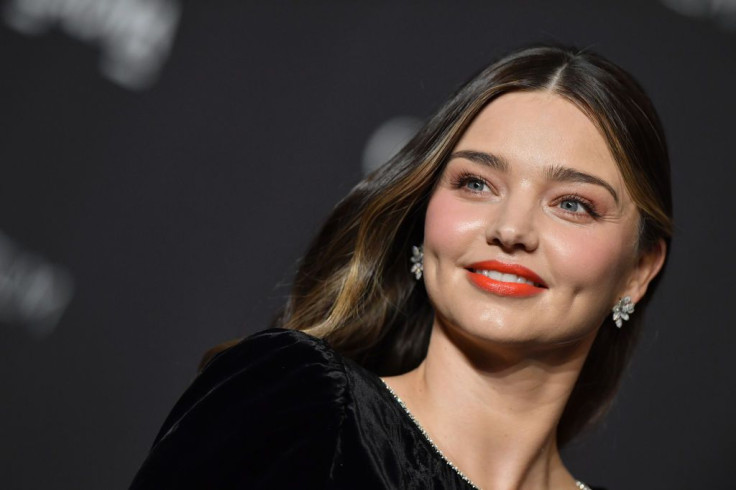 A model who first rose to prominence in 2007, Kerr was the first Australian Victoria's Secret model. She has positioned herself as one of the highest-paid models, according to Forbes. Before modeling, however, Kerr pursued nutrition and health psychology.
88.
Zozibini Tunzi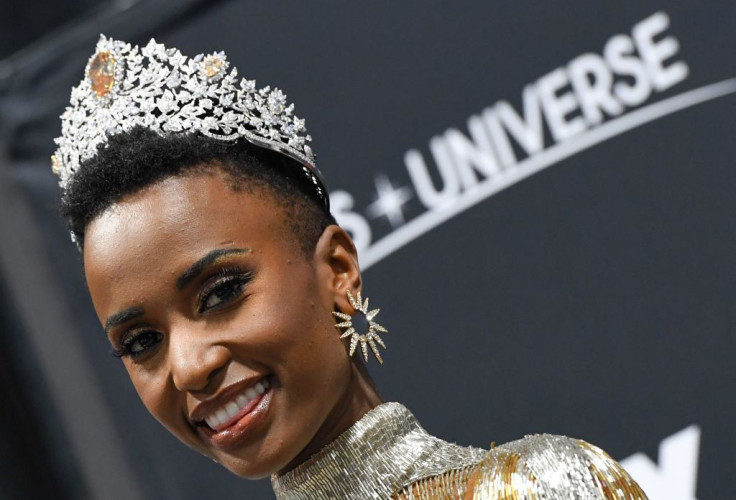 A South African model and beauty pageant titleholder, Zozibini was crowned the 2019 Miss Universe. She is also the third-ever woman from South Africa to win the title.
87.
Nadine Nassib Njeim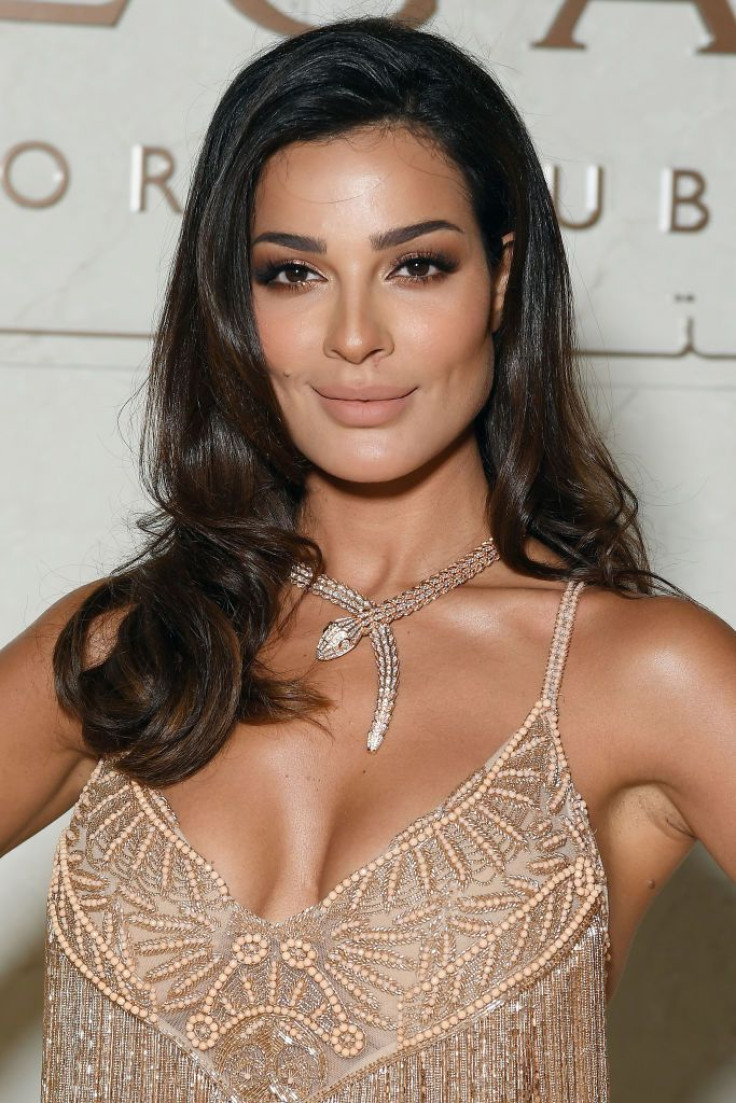 A half-Lebanese and Tunisian actress and beauty pageant titleholder, Nadine Nassib Njeim represented her country in Miss Universe 2005 after being elected Miss Lebanon 2004. She has also appeared in a number of Lebanese films and TV series, including "Five Thirty" and "Ajyal."
86.
Tyra Banks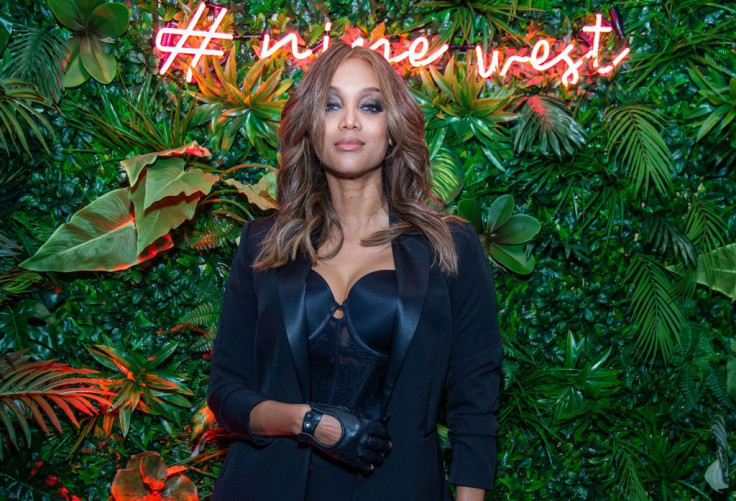 Born in California, Tyra Banks is a famous American television personality, supermodel, producer, businesswoman, actress, singer and author. She's most famous for her work as a runway and cover model. She is also the creator and executive producer of "America's Next Top Model", and the face of the cosmetics company CoverGirl and the American lingerie and clothing retailer Victoria's Secret.
85.
Natalie Portman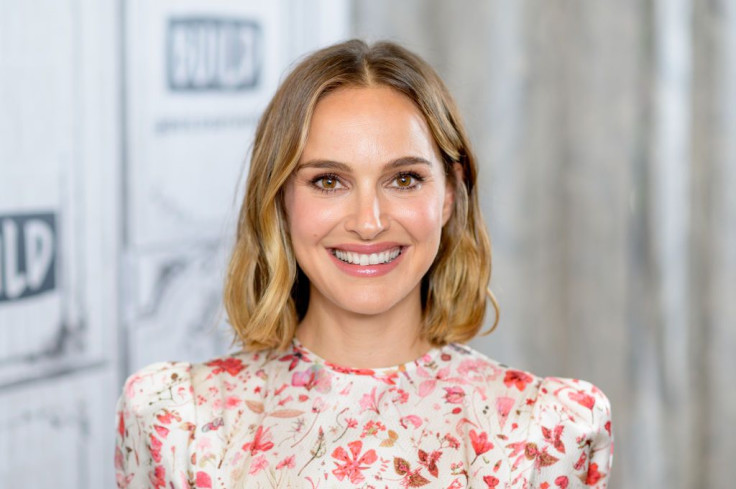 An actress and filmmaker with dual Israeli and American citizenship, Portman has starred in notable roles in many movies throughout her career. She has also been prolific in the film media ever since she was a teenager. Unbeknownst to many, Portman is a Harvard University graduate, finishing a bachelor's degree in psychology.
84.
Jasmine Tookes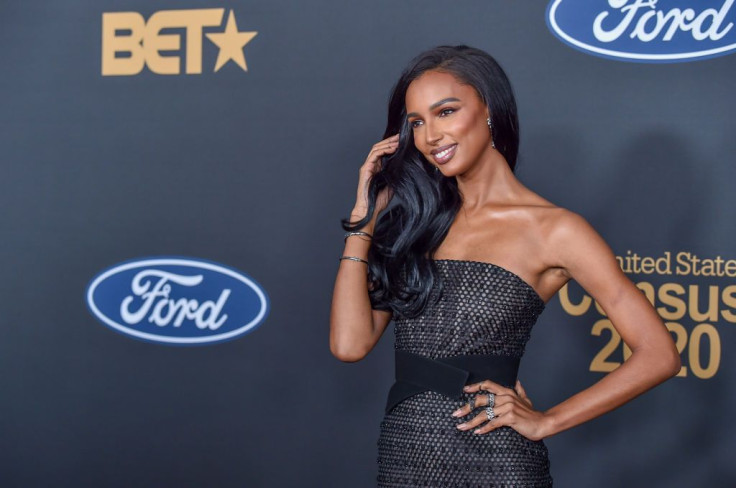 An American model who has been with Victoria's Angels since 2012, Jasmine Tookes was named a Top 10 New Model by models.com in 2011. She has been in the industry since the age of 15 and has been featured in a number of campaigns and shows throughout her career. She's also the third Black model to wear the Victoria's Secret Fashion Show Fantasy Bra back in 2016.
83.
Ali Wong
Comedienne, actress and writer, Ali is well known for her Netflix stand-up specials "Baby Cobra" and "Hard Knock Wife," both of which have garnered critical acclaim. In 2011, she was named by Variety Magazine as "one of the 10 comics to watch."
82.
Aisha Tyler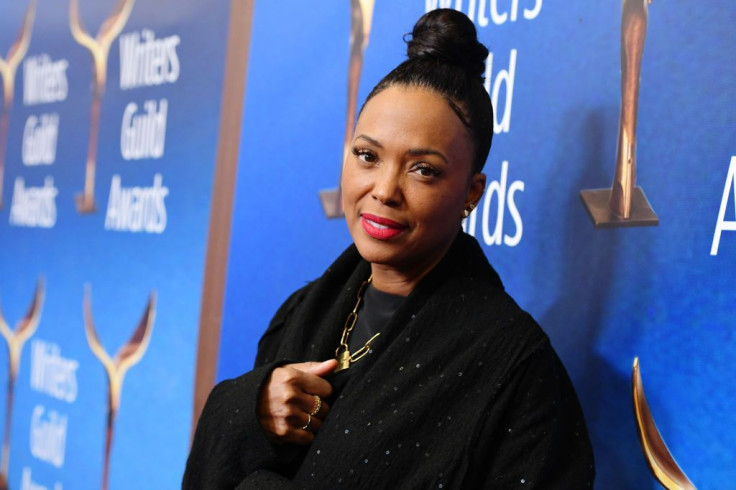 An American actress, comedienne, director and TV show host, Aisha Tyler has managed to break more comedic ceilings than most in the industry. Not only is she one of the first Black female voices in comedy, she also works as a host, taking over Drew Carey's role on the relaunched version of the show "Whose Line Is It Anyway?"
81.
Iliza Shlesinger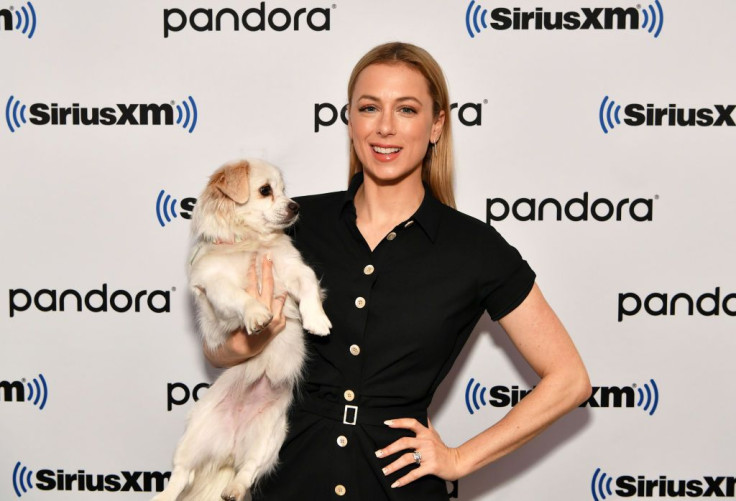 Iliza is the winner of the sixth season of NBC's popular "Last Comic Standing" and is one comic who never used her looks as a jump-off point for her material. She went on to host the TBS game show "Separation Anxiety" and dating show "Excused."
80.
Sarah Silverman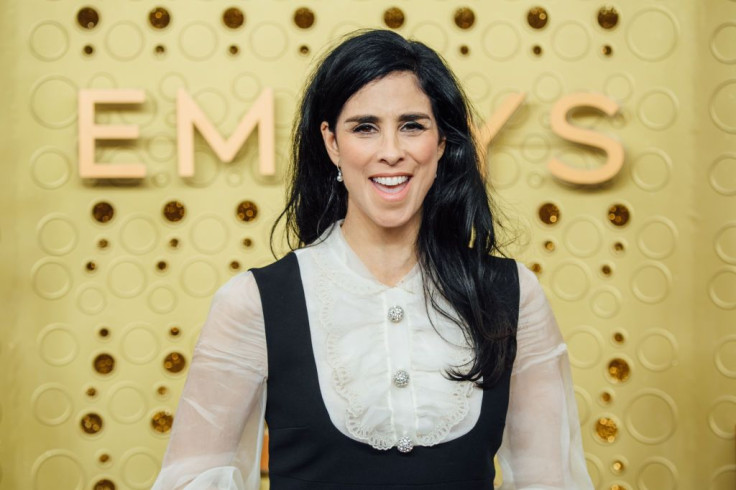 An American actress, stand-up comedienne, singer and writer, Sarah Silverman is one of the few female comics who dare to touch controversial topics. Thankfully, she's able to handle these topics superbly, which just makes her funnier and even more beautiful.
79.
Aja Naomi King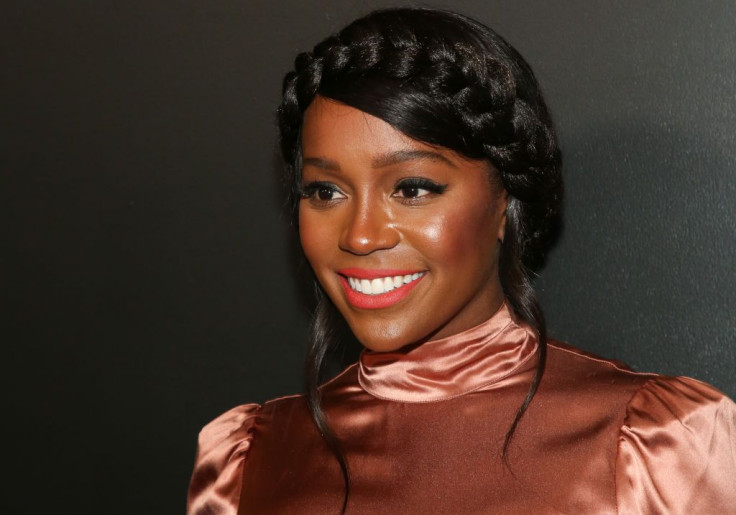 Aja Naomi King is an American actress best known for her role in "How to Get Away With Murder," alongside other notable TV shows. She has received the Rising Star Award at the annual Black Women in Hollywood event in 2017.
78.
Nikki Glaser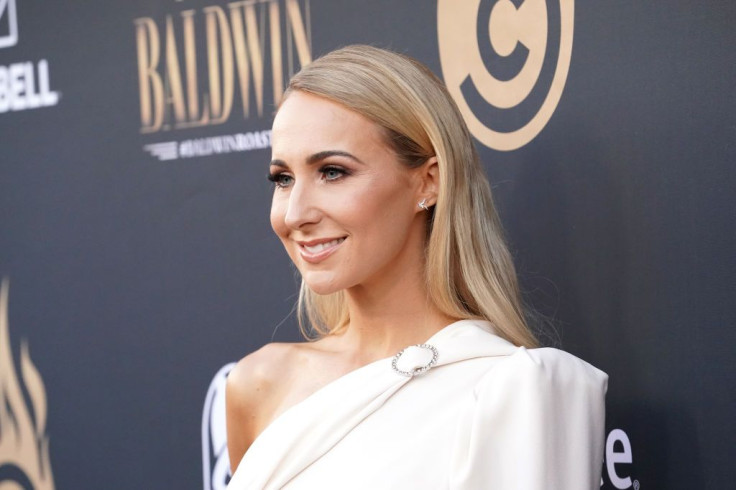 A blonde comedienne who has been in the industry since the age of 18, Nikki Glaser is now regarded as one of America's best stand-up comics. But it's not just comedy that she does since she also started hosting a ton of different shows, alongside her podcasts.
77.
Emily Weiss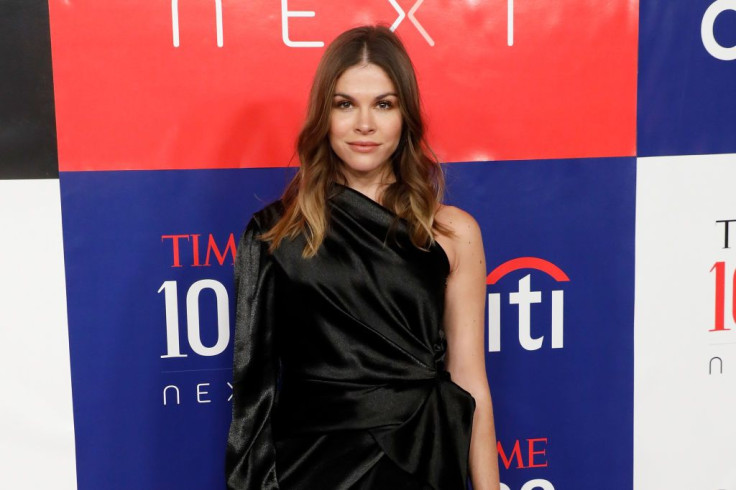 Best known as the founder and CEO of the cosmetics company Glossier and the blog "Into The Gloss," Emily Weiss has received awards for her work and got included in Time Magazine's "Next 100" back in 2019. She originally started as an intern at Teen Vogue.
76.
Jennifer Hyman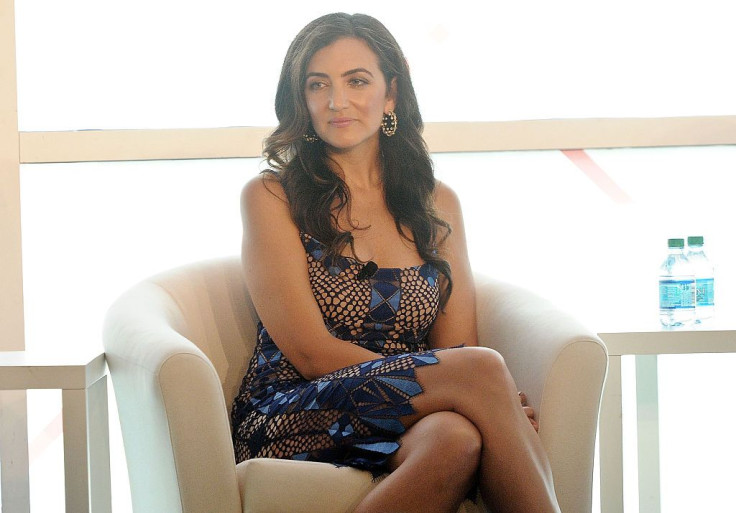 Best known for being the CEO and co-founder of Rent the Runway, a fashion and technology/logistics company, Jennifer Hyman received her BA in social sciences from Harvard University, before proceeding to get an MBA from Harvard Business School. She grew up in New York.
75.
Marissa Mayer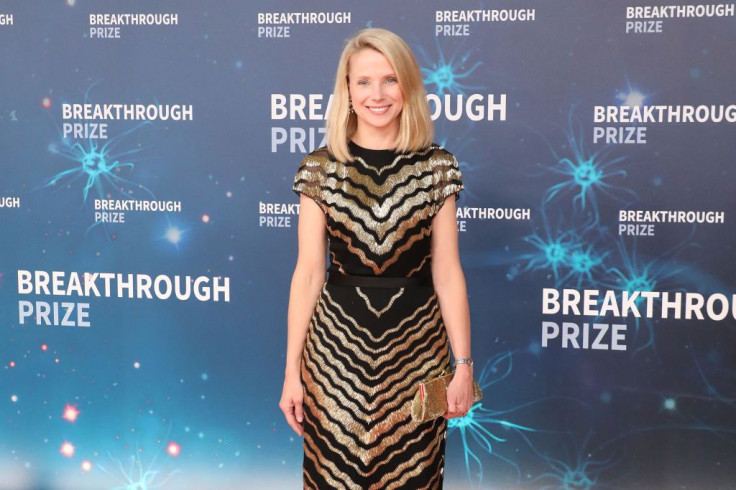 An American businesswoman and investor, Marissa Mayer works as an information technology executive and is also the founder of Lumi Labs. Before that, she served as the president and chief executive officer of Yahoo! She's also known to have greatly influenced the development of Google.
74.
Hilary Rowland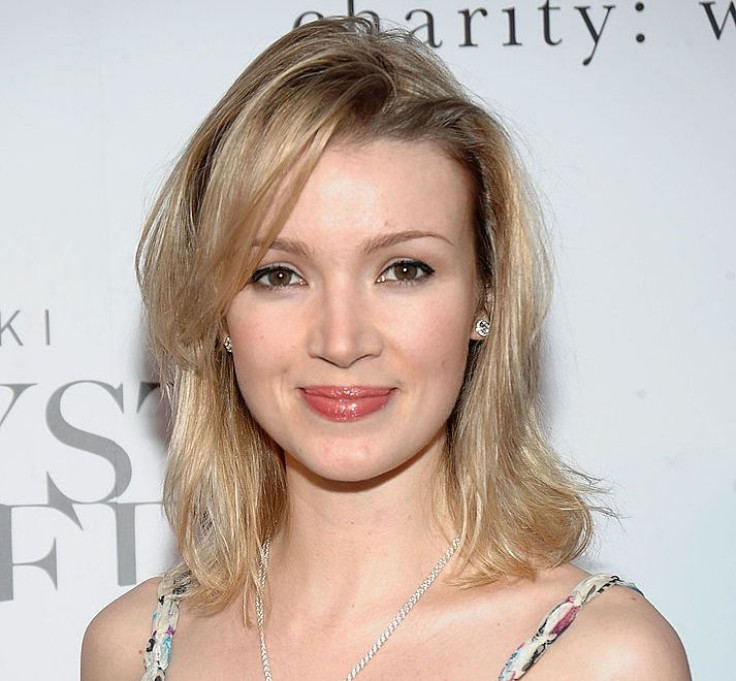 The founder and editor-in-chief of Urbanette Magazine, Hilary Rowland is a Canadian lifestyle influencer and successful businesswoman. She's also the co-founder of Boom Cycle, a fitness center designed to make workouts fun and more accessible.
73.
Blake Lively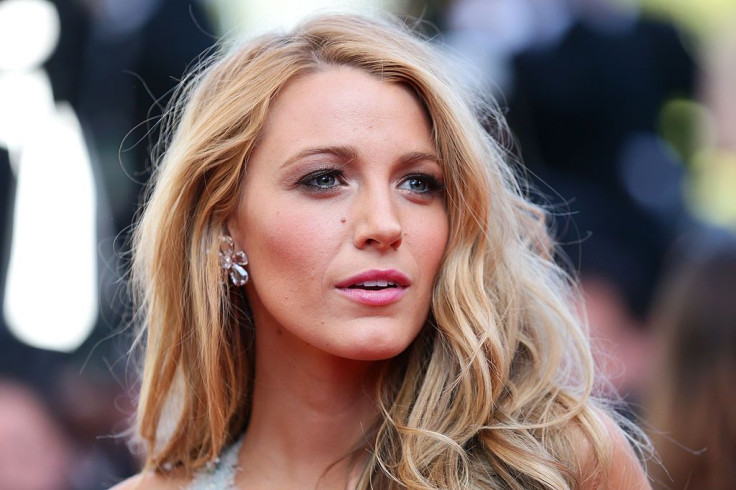 An American actress, Blake Lively is perhaps best known for playing Serena van der Woodsen in the CW drama series "Gossip Girl." She's married to American actor and producer Ryan Reynolds and shares four children with the actor.
72.
Nancy McDonnie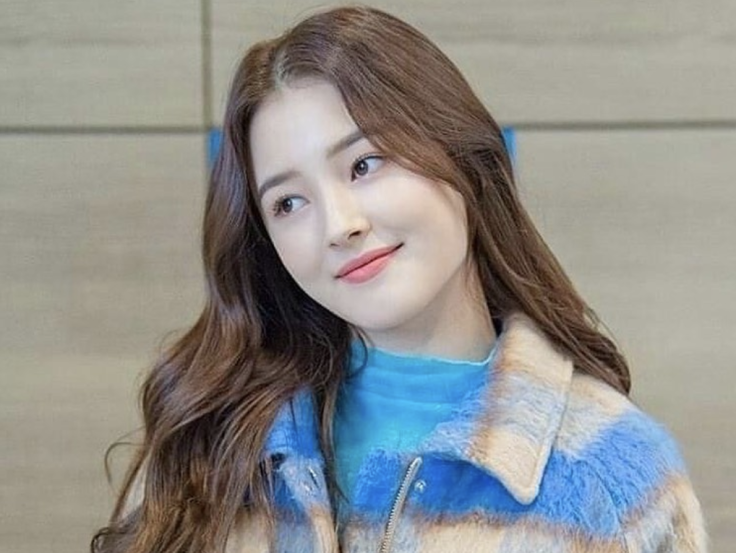 Famous for being a member of the K-pop girl group Momoland, Nancy is a Korean-American singer, actress and host. She got her start after joining Mnet's reality survival show, "Finding Momoland."
71.
Mina Myoi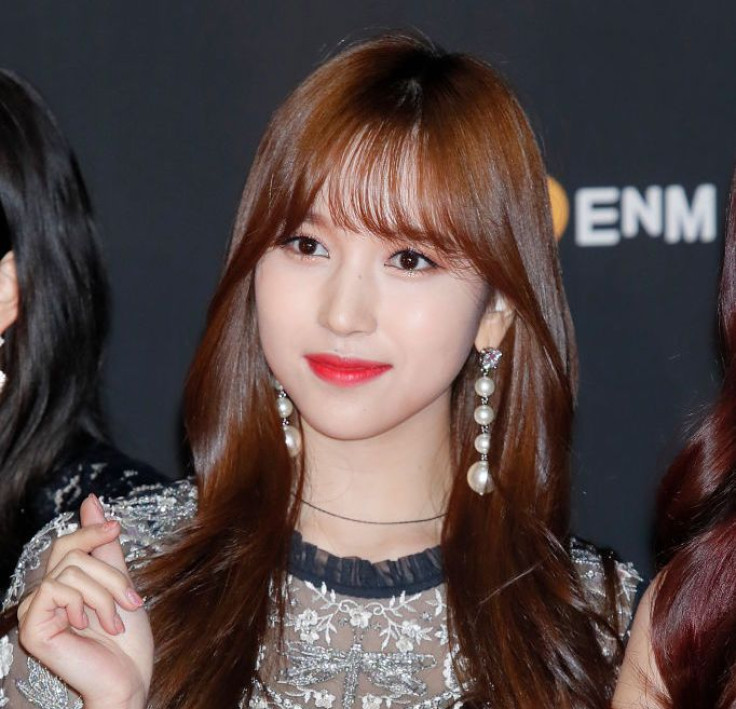 Known just as Mina, she's a Japanese singer, songwriter and dancer based in South Korea, famous for being a member of the K-pop girl group Twice. One of the group's three Japanese members, she studied ballet for 11 years.
70.
Demi-Leigh Tebow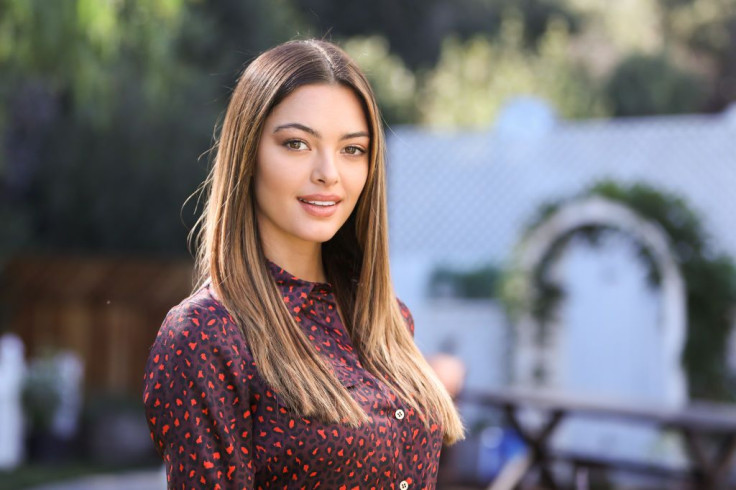 Crowned Miss Universe in 2017, Demi-Leigh is a South African model and beauty queen. She's also the second Miss Universe winner from South Africa. She's married to Tim Tebow, a former NFL quarterback and current sports TV show host.
69.
Sophia Amoruso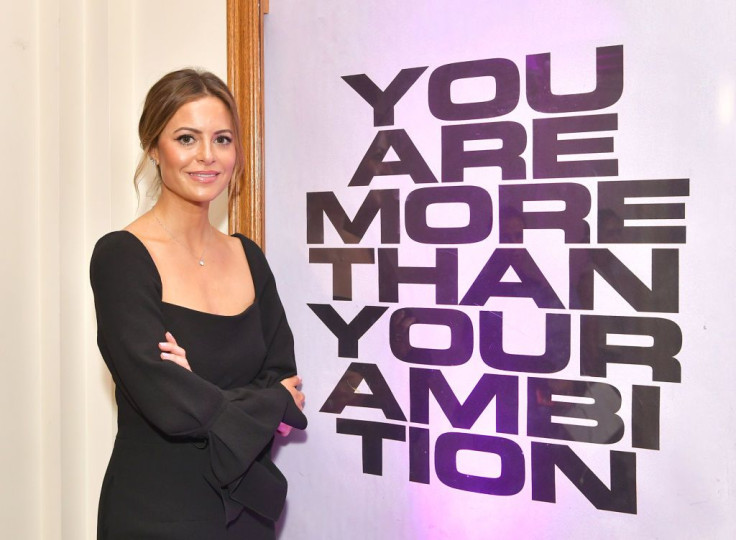 The founder of the female clothing and accessory company Nasty Gal, Sophia Amoruso is a Greek-American entrepreneur who got her start selling vintage clothing on Nasty Gal vintage, which used to be an eBay store. In 2016, she was named one of the richest self-made women in the world by Forbes.
68.
Pia Wurtzbach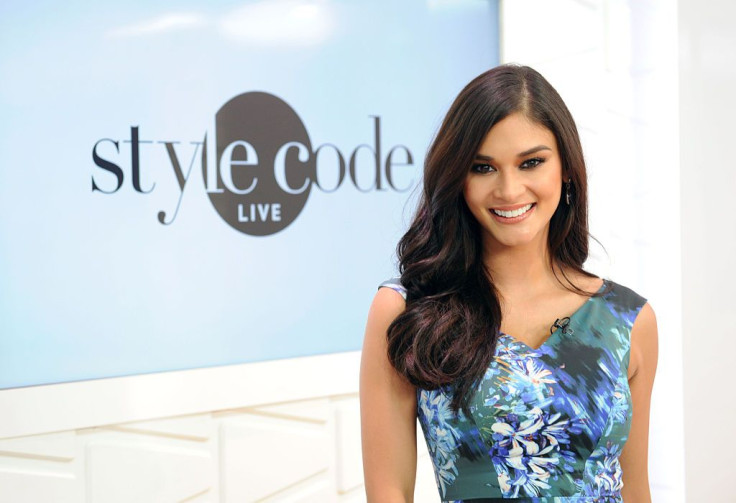 Pia Wurtzbach is a Filipino-German model, actress and beauty queen. She was famously crowned Miss Universe in 2015. Besides being a pageant queen, she studied culinary arts and used to star in Philippine TV shows when she was younger.
67.
Catriona Gray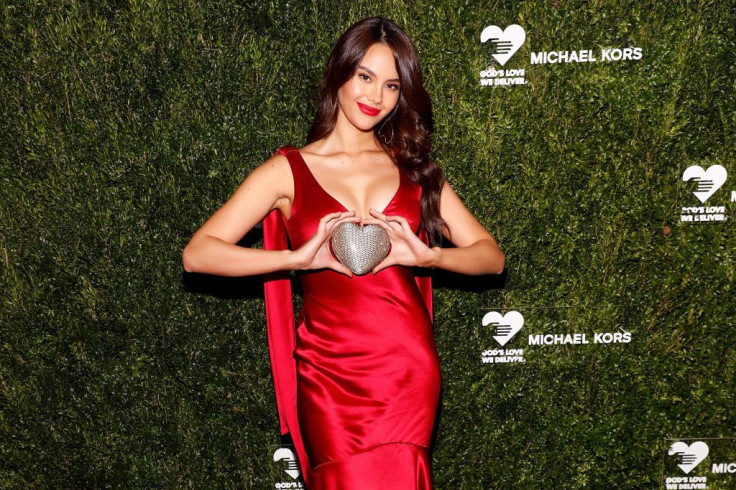 Miss Universe 2018 Catriona Gray is a Filipino-Australian model and singer. The fourth Filipina to win the Miss Universe competition, she joined her first-ever pageant, Little Miss Philippines, at the age of 5. She studied at the Berklee College of Music.
66.
Kelly Rowland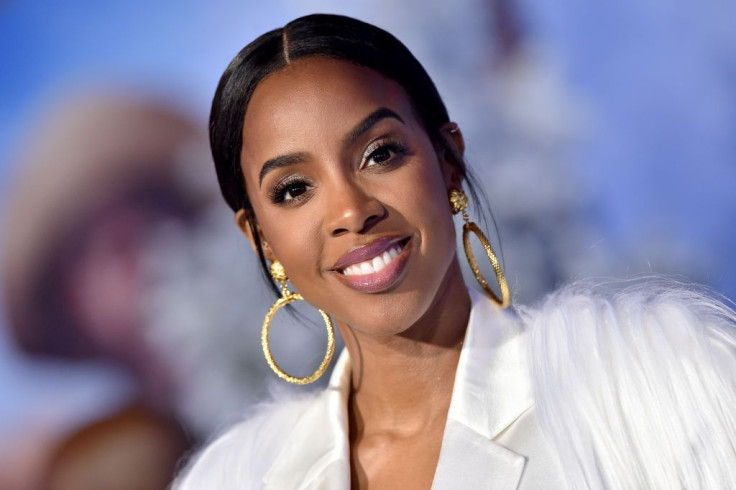 Kelly Rowland is an American singer, songwriter, actress and television personality. She is best known for being a member of the best-selling trio Destiny's Child before pursuing a solo career. She has been a judge on the competitive singing show "The Voice" and on "X-factor" for several seasons.
65.
Liza Soberano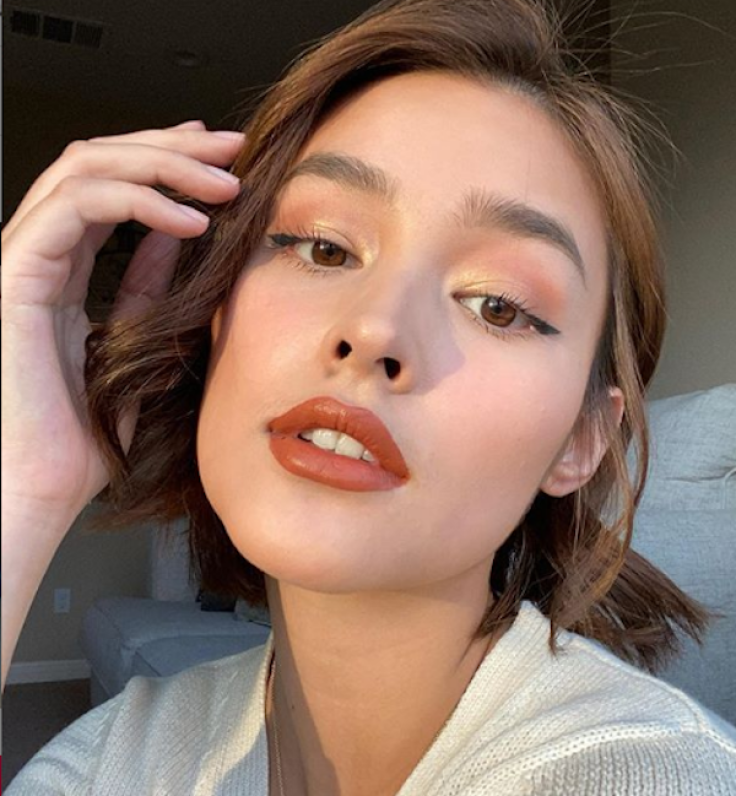 A Filipina-American actress and model based in the Philippines, Liza gained fame by starring in a lot of Filipino TV series and films, and is expected to star in her first Hollywood movie alongside Cole Sprouse. She was also named the Most Beautiful Face of 2017 by TC Candler.
64.
Jisoo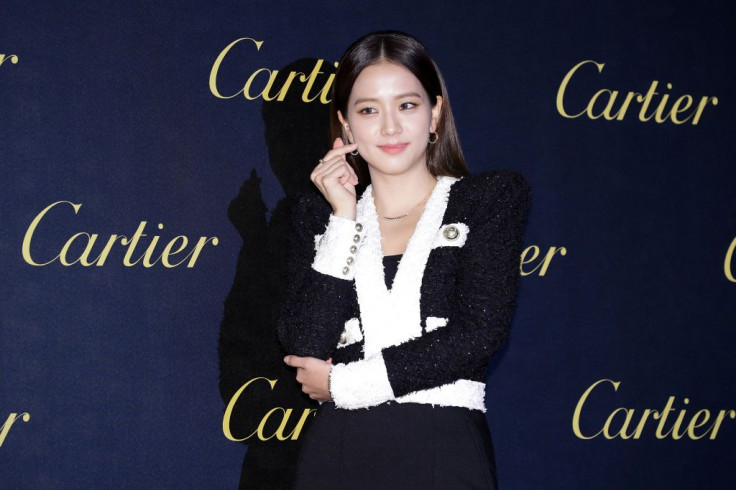 Kim Ji-Soo, better known as Jisoo, is a South Korean singer and actress who debuted in 2016 as a member of the K-pop girl group Blackpink under YG Entertainment. Unlike the other members, however, Jisoo is the only one who stayed in South Korea before debuting. She's also the oldest member.
63.
Rosé Park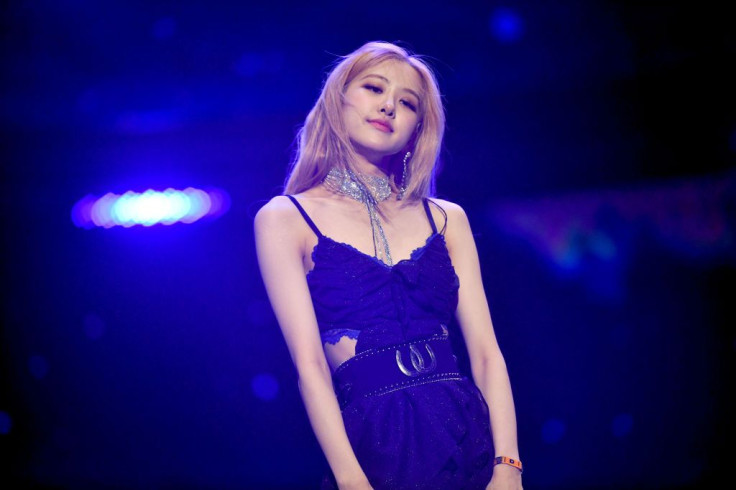 Roseanne Park, better known as Rosé, is a New Zealand-born singer and dancer currently based in South Korea. After training for four years in YG Entertainment following a 2012 audition, she eventually debuted as the main vocalist of K-pop girl group Blackpink in 2016.
62.
Solange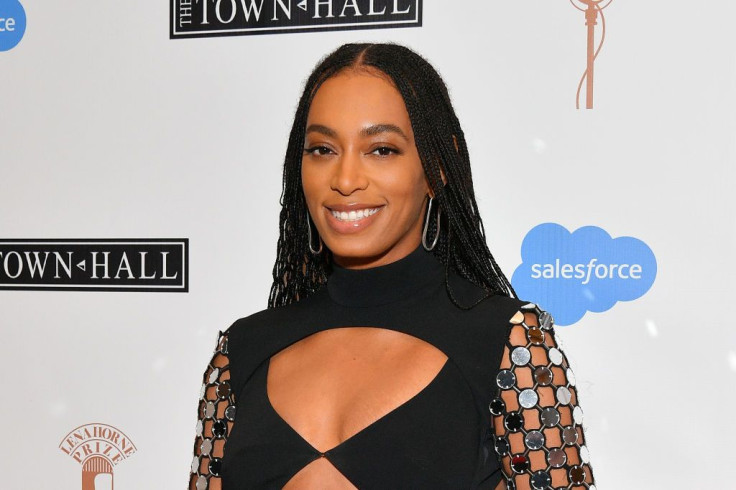 An American actress, songwriter, performance artist, record producer and artist, Solange is the younger sister of Beyoncé. She's not under her sister's superstar shadow, however, since Solange has found continuous success in her solo career. She even won a Grammy Award for best R&B performance.
61.
Ozge Ulusoy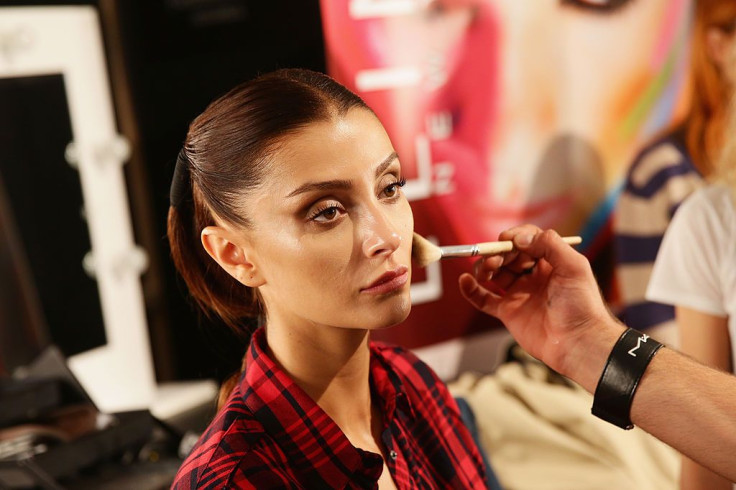 Hailing from the city of Istanbul in Turkey, Ozge Ulusoy is an occasional film actress, retired ballet dancer and model. She has been in a few movies, with her most notable appearance in the TV series "Arka Sokaklar" from 2006 to 2009.
60.
Barbara Palvin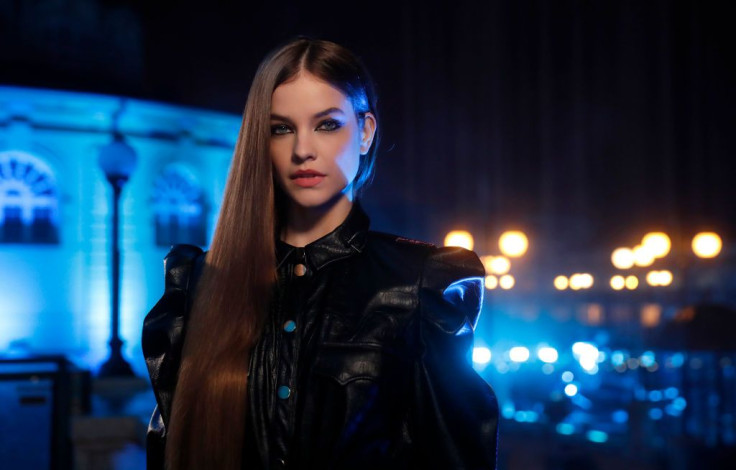 A model of Hungarian descent, Barbara first gained fame by appearing in the Sports Illustrated Swimsuit issue back in 2016. She gained international attention after becoming a Victoria's Secret Angel in 2019. Currently, she's dating American actor Dylan Sprouse.
59.
Jennifer Aniston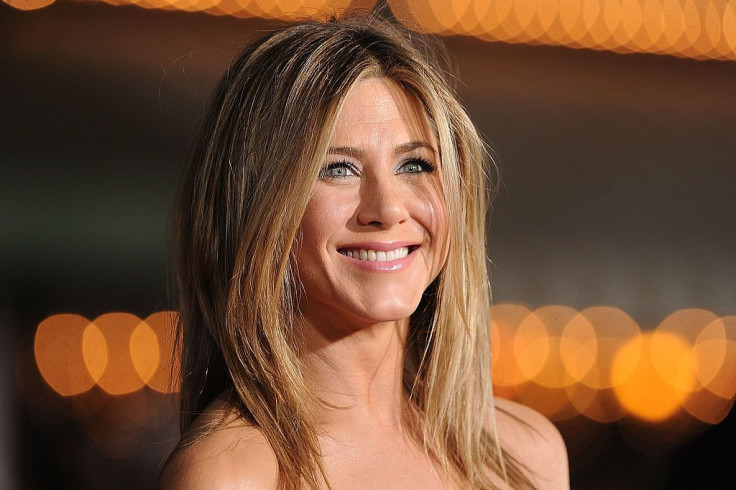 An American actress, producer, and businesswoman, Jennifer Aniston started working in the industry at a young age with an uncredited role in the 1987 film "Mac and Me." She later became a household name after starring as Rachel in the sitcom "Friends." Aniston is now one of the biggest stars in Hollywood who famously married and divorced Brad Pitt.
58.
Son Ye Jin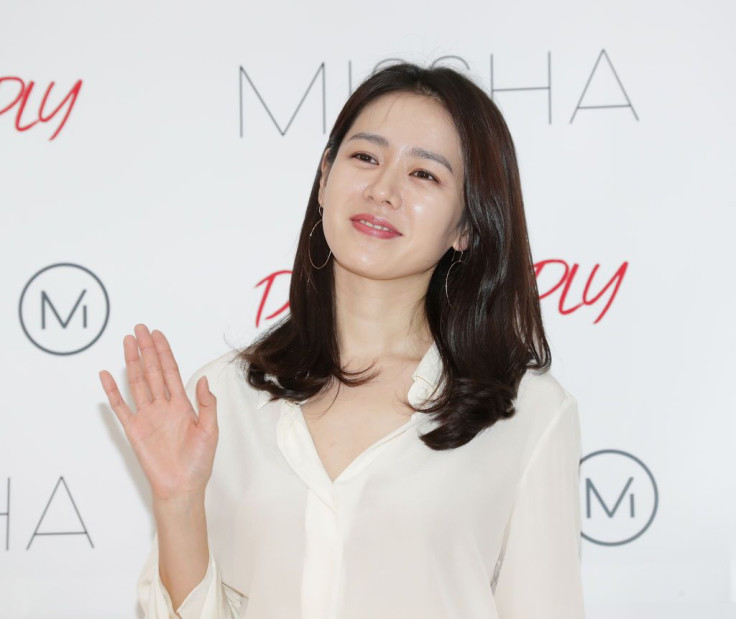 A South Korean actress, she rose to fame by starring in romance-themed television series and films, including the popular South Korean series "Crash Landing On You." She debuted in the entertainment industry at 18 years old and has won many awards since then.
57.
Jennie Kim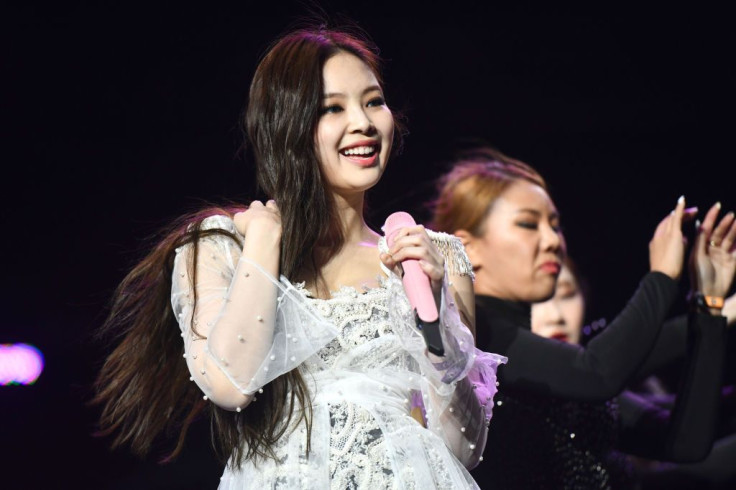 A South Korean singer and rapper, Jennie studied in New Zealand for five years before returning to South Korea in 2010. From there, she joined a boot camp and eventually debuted with the K-pop girl group Blackpink.
56.
Lalisa Manobal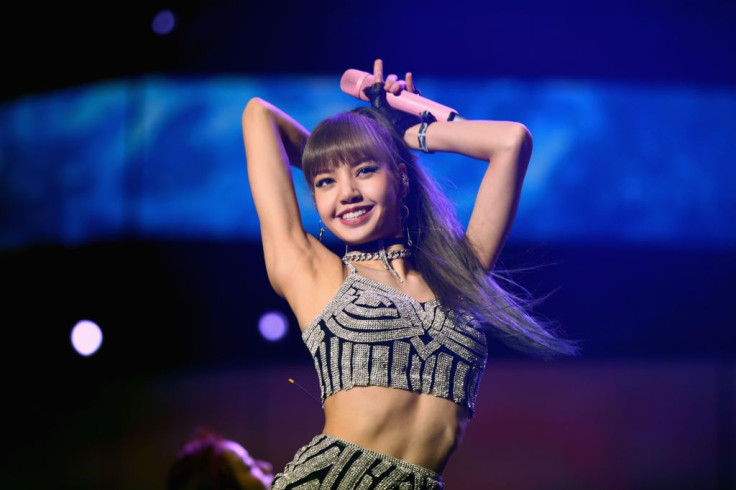 Better known by her mononym Lisa, she's a South Korea-based Thai rapper, singer and dancer, and best known for being a member of the K-pop girl group Blackpink. When not wowing fans with her dancing skills, Lisa is simply at home taking care of her many cats.
55.
Adele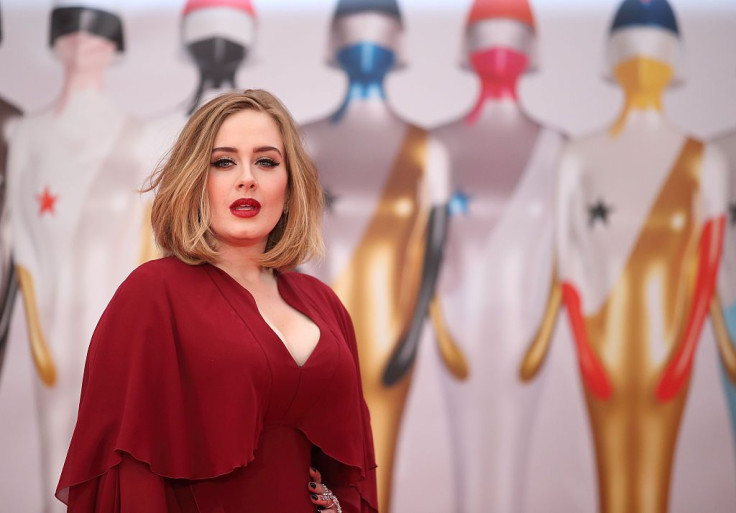 An immensely talented English singer-songwriter, Adele has received wide acclaim for her powerful and soulful singing style and emotional lyrics. She has already released four albums, all of which garnered international success. She currently holds a residency in Las Vegas.
54.
Camila Cabello
A Cuban-American singer-songwriter, Camila Cabello was originally part of the pop girl group Fifth Harmony, where she first gained prominence. She then left the group to pursue a solo career in 2016. Camila has also ventured into acting and famously dated Shawn Mendes.
53.
Jennifer Lopez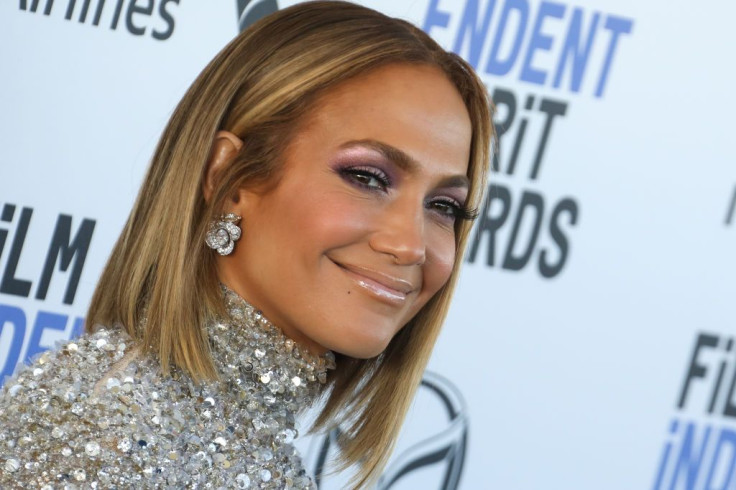 Known by her nickname J. Lo, Jennifer Lopez is an American actress, singer, dancer, fashion designer, producer and businesswoman that never ages. She started singing and dancing lessons when she was 5. Lopez was educated in Catholic schools, where she excelled better in sports than in academics. She recently married actor Ben Affleck.
52.
Winnie Harlow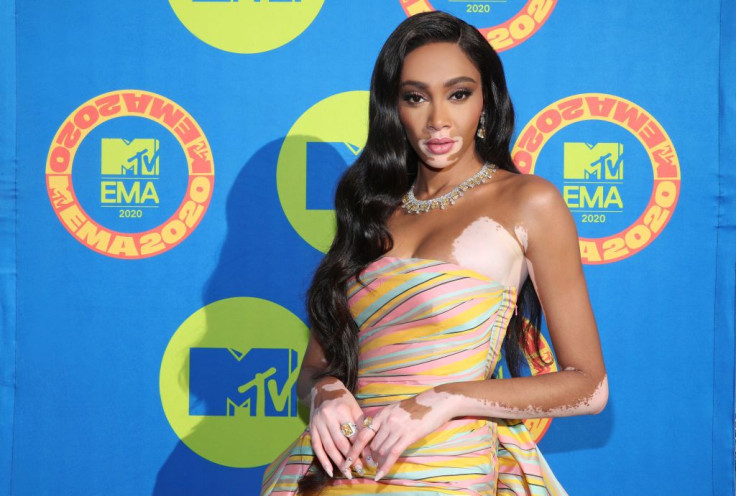 Working as a Canadian fashion model, Winnie Harlow gained prominence in 2014 as a contestant on the 21st cycle of the U.S. television series "America's Next Top Model." She suffers from a condition called vitiligo and works as a spokesperson for the skin condition. A model on demand, she's one of the most famous "Next Top Model" contestants.
51.
Alicia Keys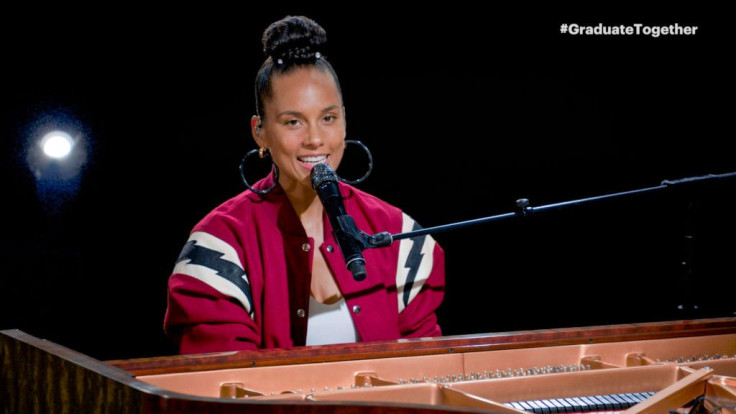 Alicia Keys is an American singer-songwriter who's notable for the large body of musical work she's put out. A classically-trained pianist, she started composing songs at age 12 and was then signed to Columbia Records at 15. She has also received numerous awards for her music.
50.
Penelope Cruz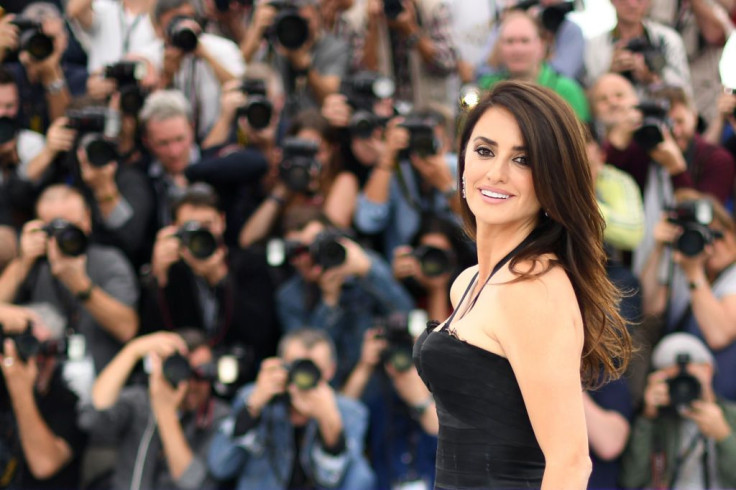 Penelope Cruz is a Spanish actress and model who first got signed by an agent when she was only 15. She then made her acting debut a year later and has appeared in many notable roles ever since. Known as the "Spanish enchantress" outside of her native country, she won an Oscar for Best Supporting Actress in 2008 for playing painter Maria Elena in the movie "Vicky Cristina Barcelona."
49.
Billie Eilish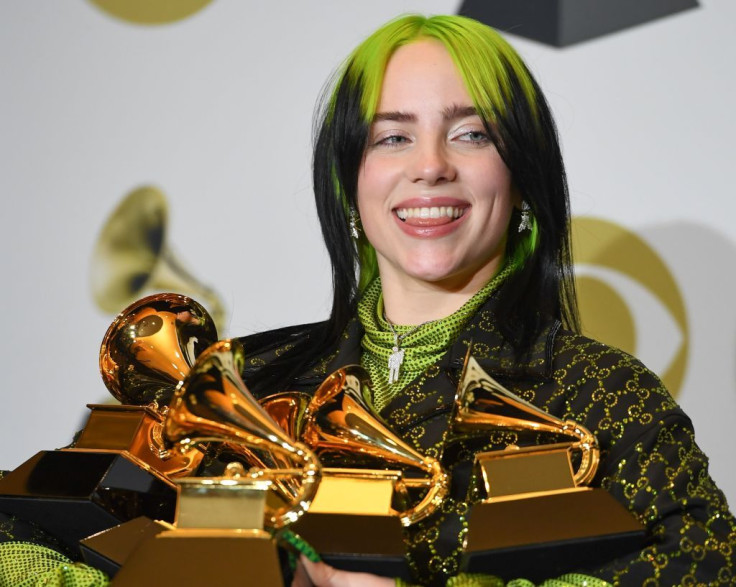 Billie Eilish is best known for being an American singer-songwriter alongside her brother, Finneas. Writing music since the age of 11, Billie is the youngest musician to ever win the four major Grammy Awards, which she received after bagging the Best New Artist, Best Record, Song of the Year and Album of the Year trophies in 2020 at just 18, making history in the process.
48.
Lana Del Rey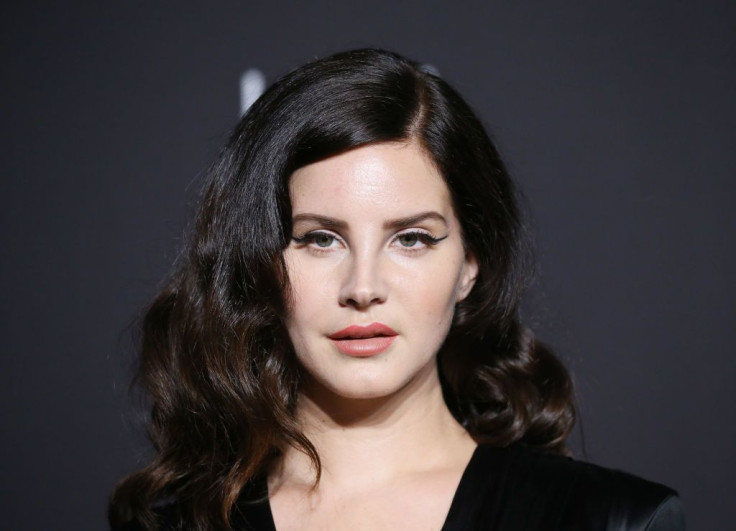 An American songwriter and singer, Lana del Rey's work is known for having a cinematic and stylized quality, usually exploring themes of tragic romance, sadness, glamor and melancholia. She moved to New York at the age of 18 to study metaphysics at Fordham University.
47.
Kendall Jenner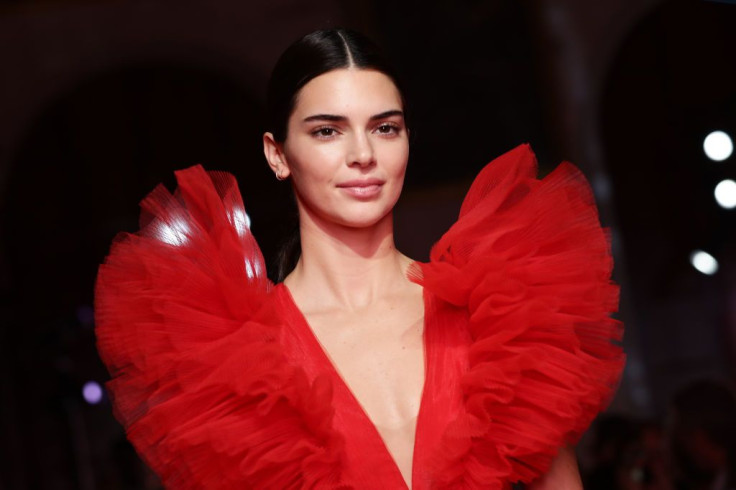 Raised alongside her sister Kylie, Kendall is an American media personality, socialite and model. She first started modeling at the age of 14 and rose to fame through the reality TV show "Keeping Up With the Kardashians."
46.
Emily Ratajkowski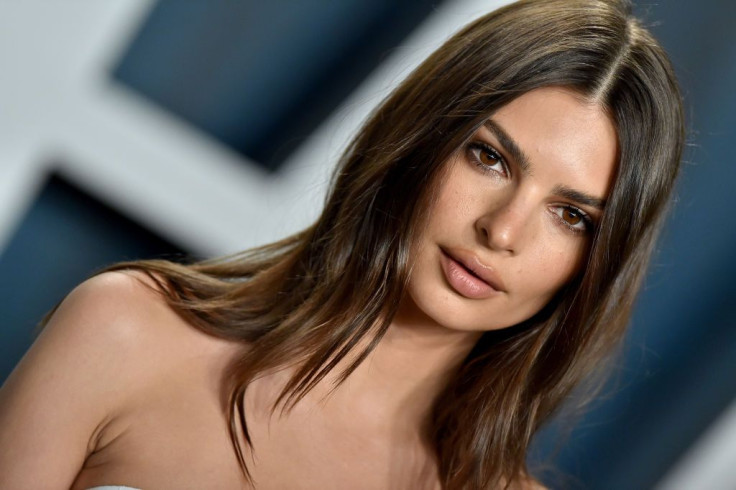 Born in London and raised in San Diego, Emily Ratajkowski is a model and actress who has appeared in films like "Gone Girl" and in music videos, such as Maroon 5's "Love Somebody" and Robin Thicke's "Blurred Lines." Despite pursuing modeling, her mom actually wanted her to be a brain surgeon.
45.
Melissa Benoist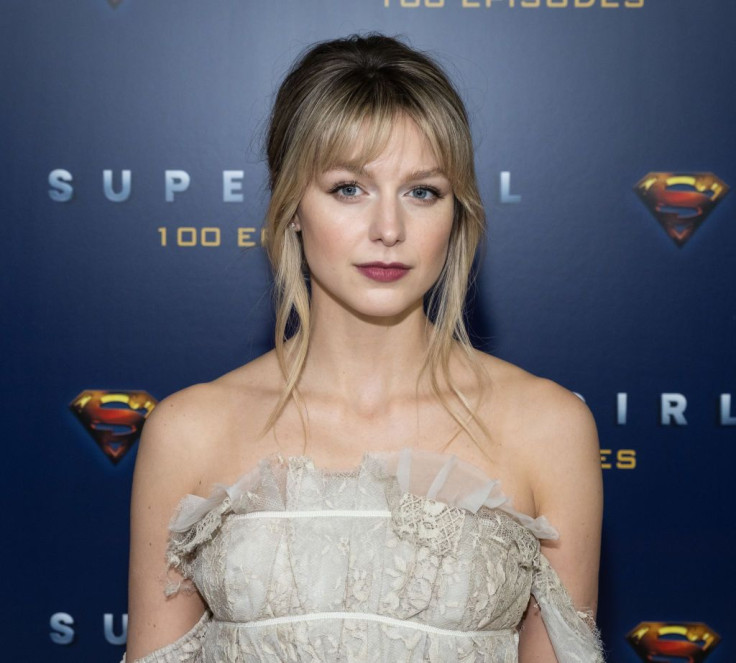 Melissa Benoist is a renowned Hollywood actress and singer who was already pursuing the spotlight at 3 years old. She's also an NCTJ-certified journalist. She made her directorial debut the same year she announced her pregnancy in 2020.
44.
Jennifer Connelly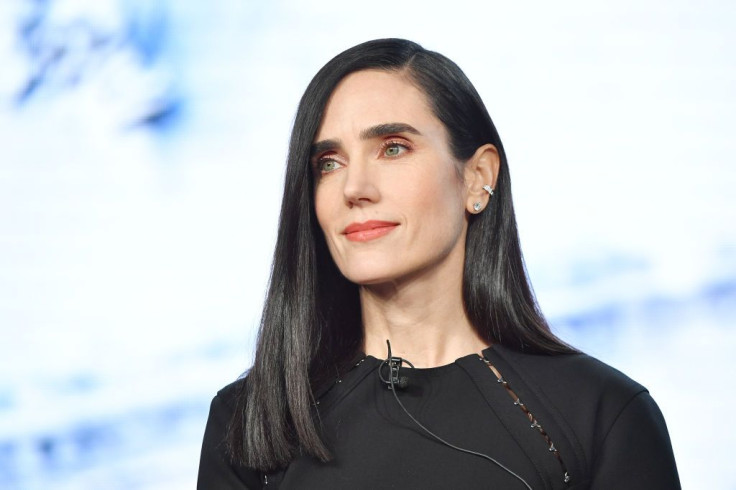 Beginning her career as a child model, Jennifer Connelly is an American actress who also appeared in television and magazine advertisements. She's also married to actor Paul Bettany and shares two wonderful children with him.
43.
Clemence Poesy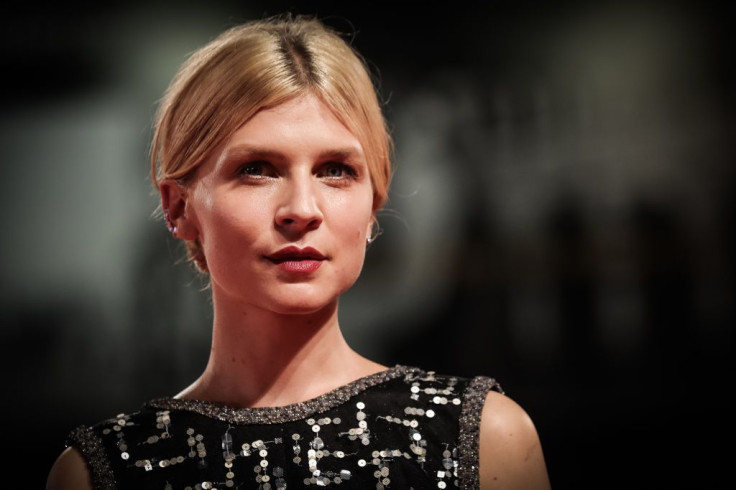 Known professionally as Clemence Poesy, Clemence Guichard is a French actress and fashion model who started acting as a child. Since 1999, Poesy has been active in both film and television and has appeared in movies, such as the "Harry Potter" franchise, "In Bruges" and "Tenet."
42.
Saoirse Ronan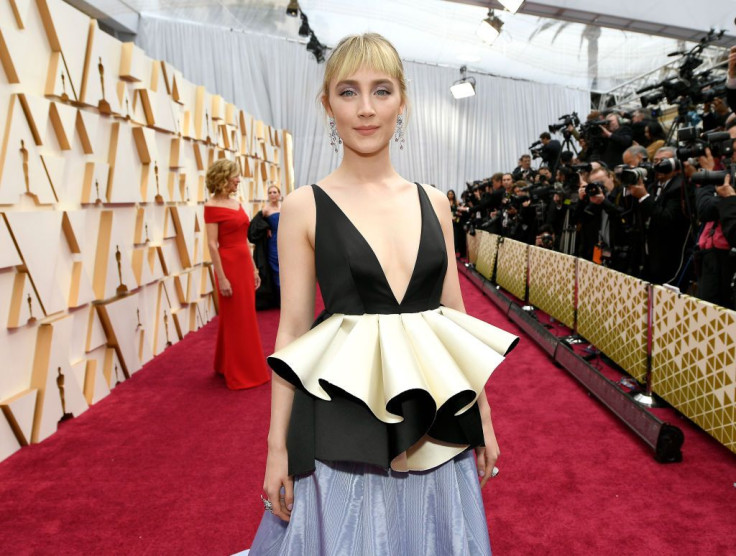 An Irish and American actress, Saoirse Ronan is primarily known for her roles in period dramas since adolescence, where she has gained her fair share of accolades, including four nominations for an Oscar. She's also considered one of Hollywood's promising young talents.
41.
Janelle Monae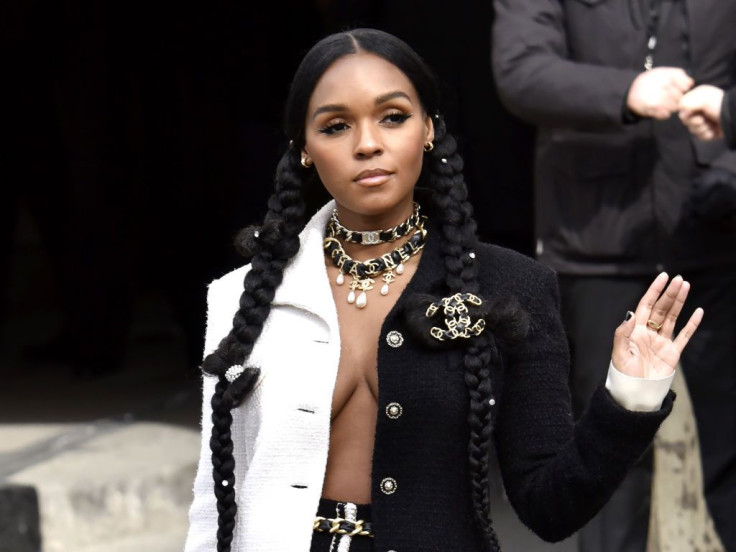 One of R&B's most talented performers, Janelle Monae is an American singer-songwriter, rapper, actress and record producer. She has received eight Grammy Award nominations for her work and has also starred in two Academy Award-nominated feature films "Moonlight" and "Hidden Figures."
40.
Lady Gaga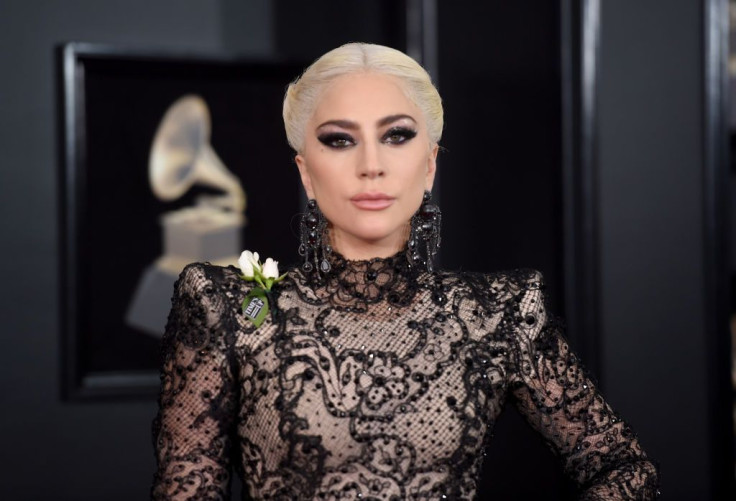 Although she's best known as an American singer and songwriter, Lady Gaga is also a record producer, actress and businesswoman. Famous for the consistent reinventions of her image and her versatility in music, Lady Gaga is one of the most influential artists today.
39.
Lorde
Born and raised in New Zealand, Lorde is a singer and songwriter with two records under her belt. Nominated for 4 Grammy awards back in 2013, she is known for employing unconventional techniques and structures in her music that she writes, all while still being relatable to her fans.
38.
Taylor Swift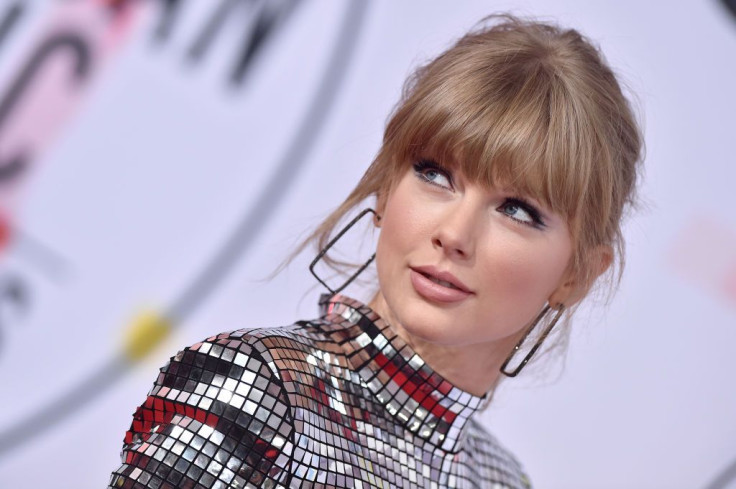 Perhaps the biggest artist and one of the most influential women in the world today, Taylor Swift got her start making country pop music that helped her climb her way to world-conquering stardom. Since then, she has released multiple chart-topping albums that saw her change her own sound. Swift was named Artist of the Decade in 2019. She has also dabbled in acting and is also a known advocate of LGBTQ rights.
37.
Amanda Seyfried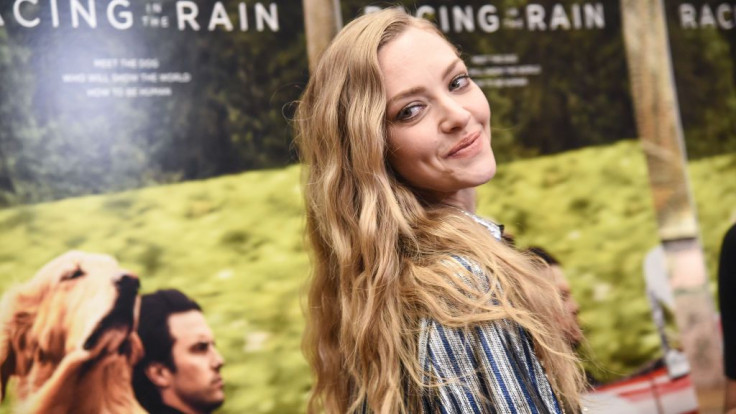 Amanda Seyfried is an American actress and model who started her career at a young age. Interestingly, she is also a classically-trained singer and has even contributed to multiple tracks for the "Mamma Mia!" movie that saw her play the lead.
36.
Lupita Nyong'o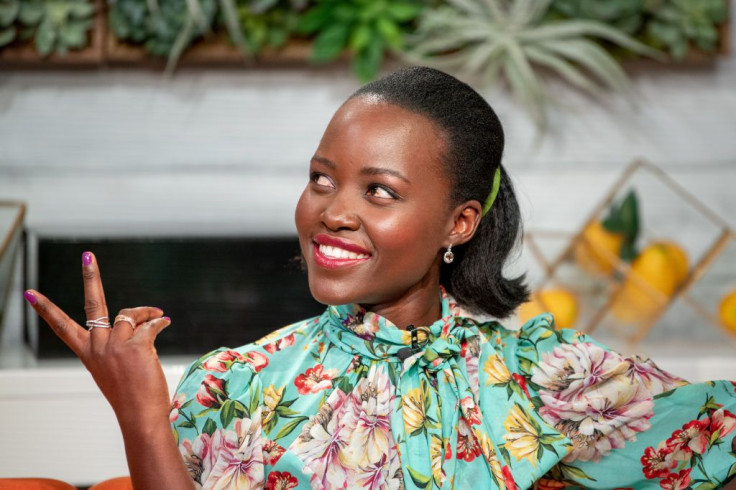 Lupita Nyong'o is a Kenyan-American actress and author. The daughter of Kenyan politician Peter Anyang Nyong'o and Dorothy Ogada Buyu, she was born in Mexico City and attended college in the United States. She has also received several awards for her film work and became the first Kenyan actress to win an Academy Award.
35.
Gigi Hadid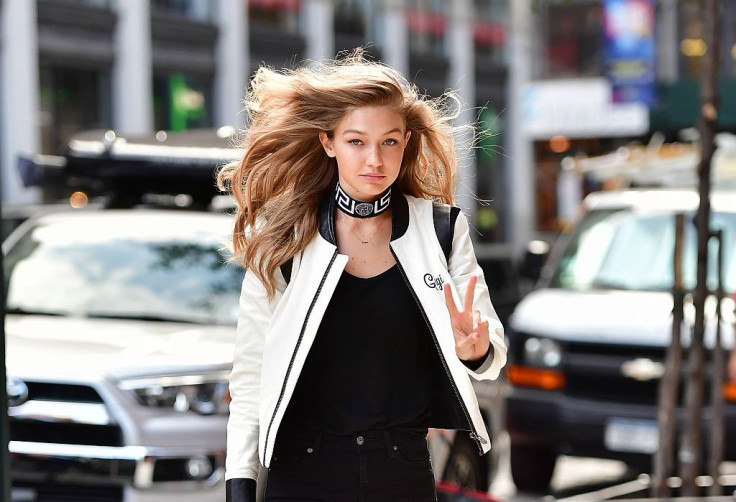 An American model signed to IMG models since 2013, Gigi Hadid made international fame after being named International Model of the Year by the British Fashion Council in 2016. She has a child with her former partner Zayn Malik of One Direction fame.
34.
Perrie Edwards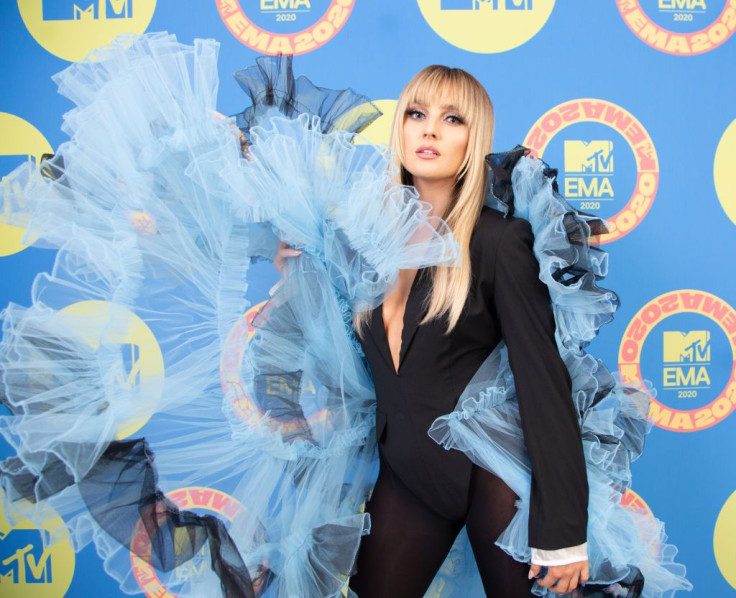 Best known for being a member of the British four-piece girl group Little Mix, Perrie Edwards is an English singer who got her start by covering an Alanis Morissette song for her "X-Factor" audition. She was formerly engaged to Zayn Malik.
33.
Kylie Jenner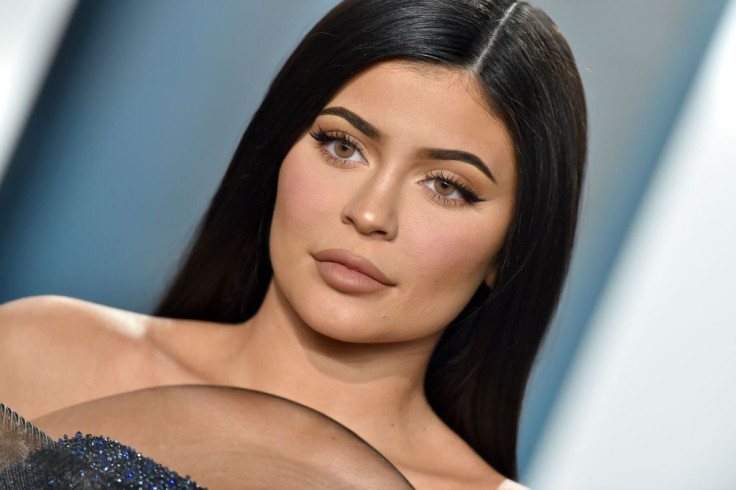 Arguably one of the most famous American media personalities today, Kylie Jenner is a socialite, model and businesswoman. She is the founder and owner of the American cosmetic company Kylie Cosmetics. She was previously named the youngest-ever self-made billionaire.
32.
Kaley Cuoco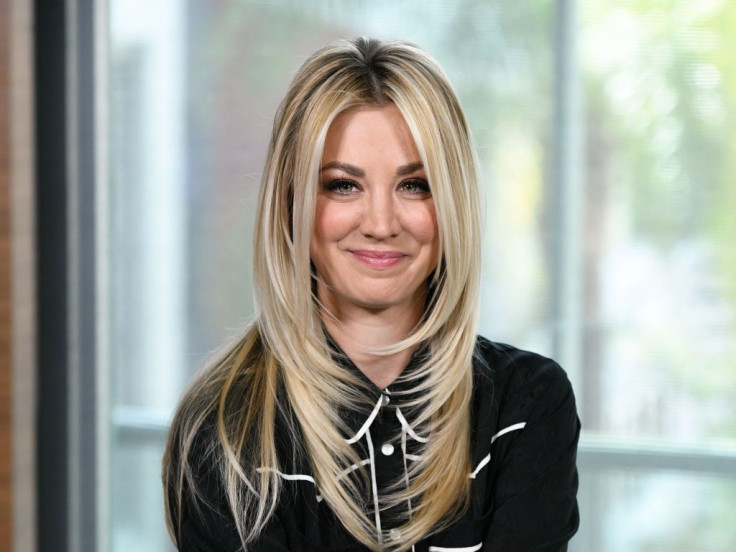 Best known for her role as Penny in the sitcom "Big Bang Theory," the American actress and producer got her start by playing supporting roles in both film and tv series in the late '90s. Besides acting, she's ranked nationally as an amateur tennis player.
31.
Rihanna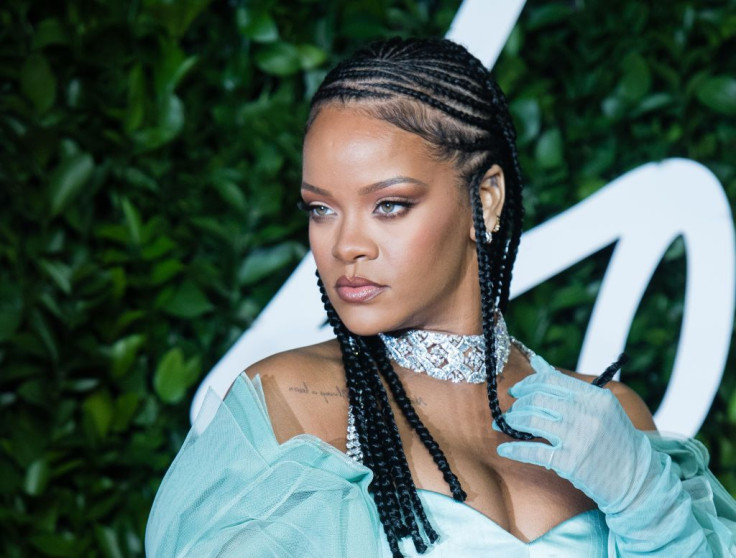 Born and raised in Barbados, Rihanna is a singer, actress and businesswoman. After finding massive success in her musical career, Rihanna shifted gears and focused on her company Fenty Beauty, which was created with the promise of inclusion for all women. She shares a child with A$AP Rocky, with a second baby on the way.
30.
Zendaya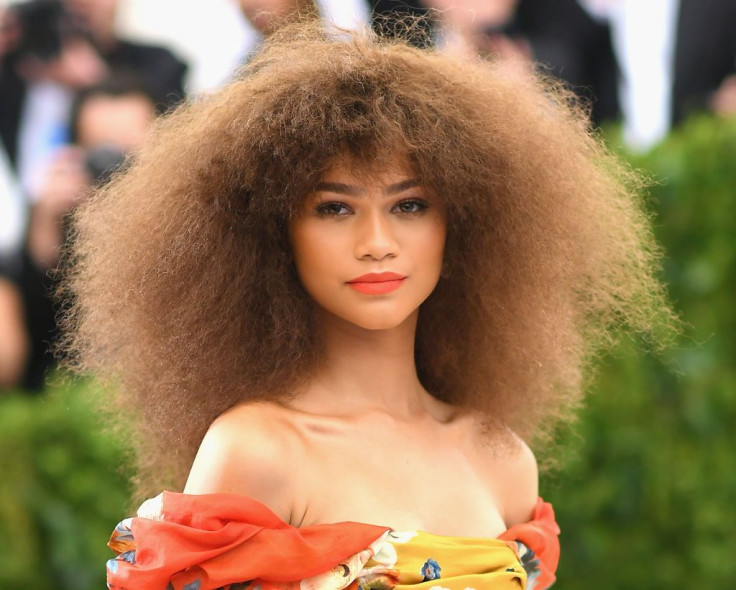 Famous for being an American actress and singer, Zendaya started her career as a child model and backup dancer. She soon gained prominence for her role as Rocky Blue on the show "Shake It Up" and has since played lead roles in films like "The Greatest Showman," the "Spider-Man" franchise and the TV series "Euphoria."
29.
Hailee Steinfeld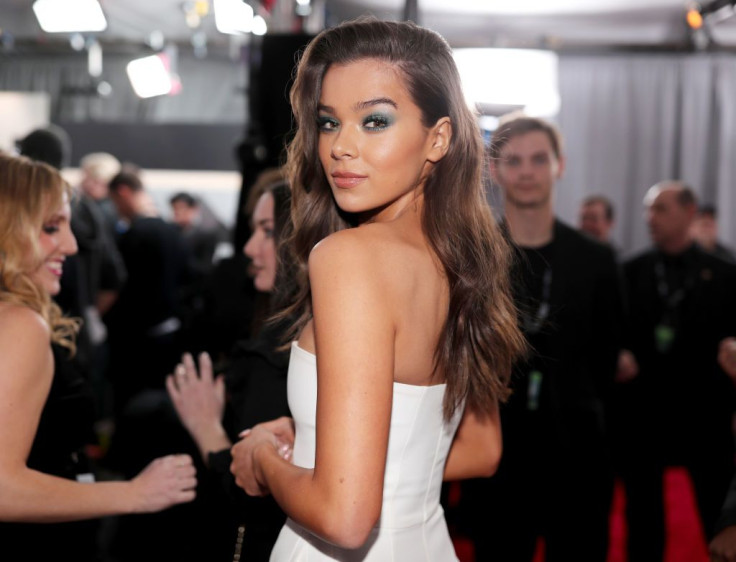 An American actress and singer, Steinfeld's breakthrough work came as Mattie Ross in "True Grit." She starred as Charlie in the "Bumblebee" movie and Emily in "Pitch Perfect 2." Outside of acting, Steinfeld releases music and has been recognized widely for it.
28.
Dua Lipa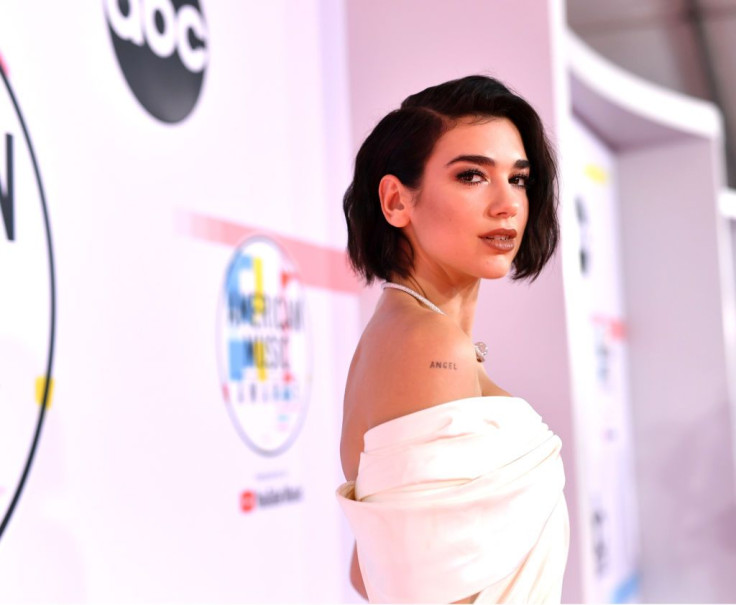 An English singer and songwriter, Dua Lipa first started work as a model before pursuing a musical career back in 2015. Since then, she has released albums and gained immense recognition for her work, winning multiple awards.
27.
Selena Gomez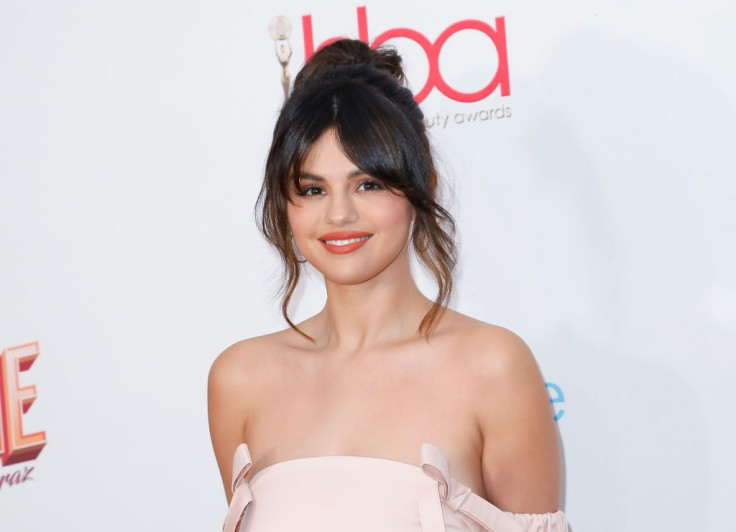 An American singer, actress and producer, Selena Gomez actually started her career by appearing on the television show "Barney & Friends," before eventually pursuing a musical and film career. Additionally, she has the most followers on Instagram.
26.
Karen Gillan
A Scottish actress and filmmaker, Karen Gillan is well-known for notable roles like Amy Pond on "Doctor Who" and Nebula in "Marvel's Guardians of the Galaxy." Before becoming a professional film actress, Gillan made amateur horror movies with her dad as a teenager.
25.
Dakota Johnson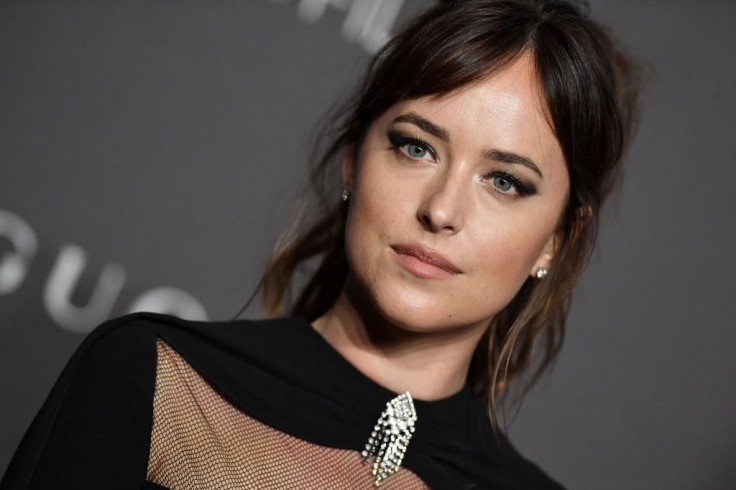 An American actress and model, Dakota Johnson made her first film appearance with a minor role in a dark, comedy film starring her mother, Melanie Griffith. Before landing her most famous role to date as Anastasia Steele in the film adaptation of the "Fifty Shades" franchise, she already made various notable appearances in a string of movies.
24.
Emma Roberts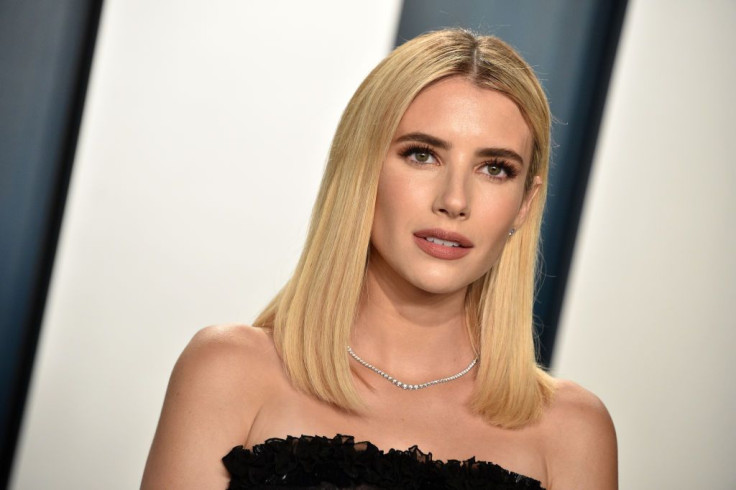 Born in upstate New York, Emma Roberts is an American actress and singer who gained recognition for her role as Addie Singer in the Nickelodeon comedy series "Unfabulous" before getting bigger roles. As a singer, Roberts released her debut studio album "Unfabulous and More" back in 2005.
23.
Emma Watson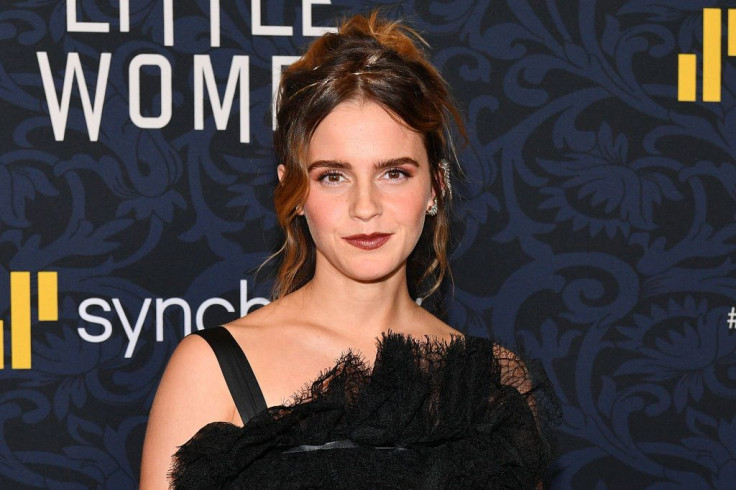 Born in Paris and raised in Oxfordshire, Watson attended the Dragon School and trained as an actress before gaining fame as Hermione Granger in the "Harry Potter" film series. Since then, she has moved into other film projects while serving as a UN Women Goodwill Ambassador. She's also famous for her work on women empowerment.
22.
Camilla Belle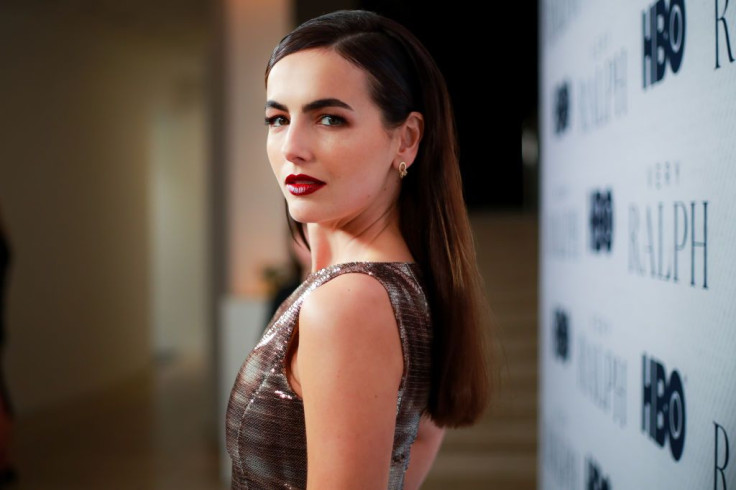 A Brazilian-American actress, director and producer, Camilla Belle has worked in both film and television. She has also appeared in music videos. Nowadays, she's more comfortable sitting in the director's chair and working on smaller projects.
21.
Amy Adams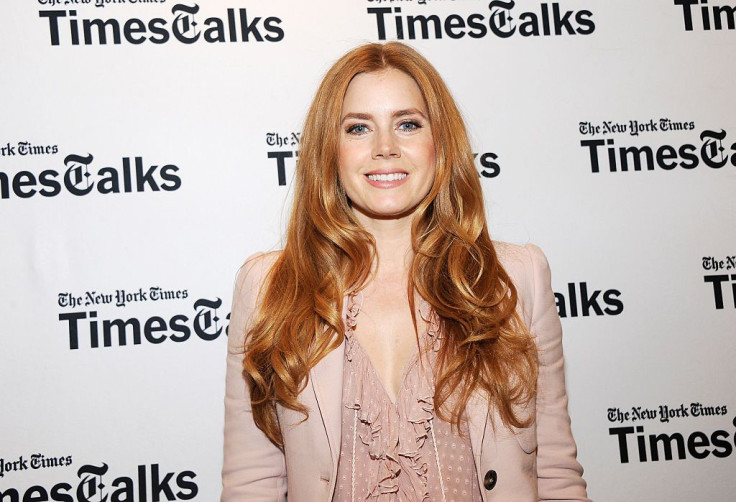 Amy Adams has placed three times in annual rankings of the highest-paid actresses in the world. Additionally, she's also received several accolades for her work. The American star wanted to be a ballerina when she was younger before switching to musical theater.
20.
Salma Hayek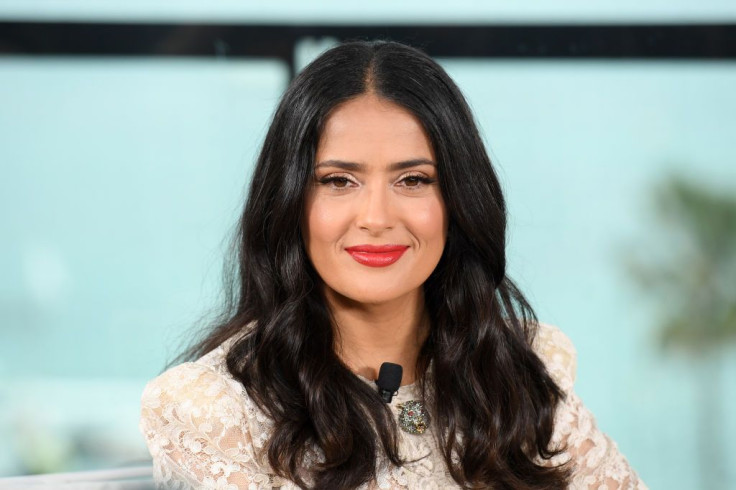 Salma Hayek is a Mexican-American film actress and producer who started her career in Mexico by starring in the telenovela "Teresa." Since then, she's been a constant face in Hollywood films and has also been nominated for an Ariel Award for her role in the film "El Callejon de los Milagros."
19.
Lucy Liu
An American TV and film actress, Lucy Liu has received two Screen Actors Guild Awards and has won a Critic's Choice Award and a Seoul International Drama award. She's also played notable roles and has appeared in many movies, including "Kill Bill," "Charlie's Angels" and the series "Elementary."
18.
Lily Collins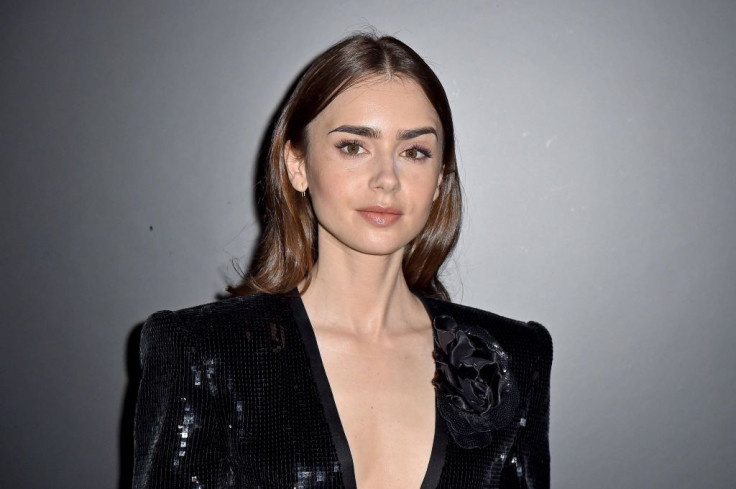 The daughter of English musician Phil Collins and American actress Jill Tavelman, it seems like Lily Collins was always meant to be a star herself. Besides acting and modeling, she also enjoys her "beauty sleep" a lot and proclaims that she's not a morning person. Lily famously played the role of Emily on Netflix's "Emily in Paris."
17.
Rachel McAdams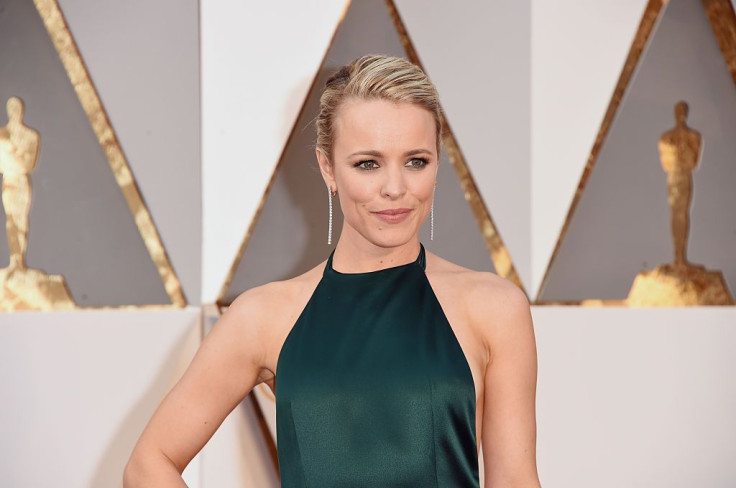 A Canadian actress by trade, Rachel McAdams got her start working in Canadian television and film productions after graduating from a theater degree program at York University in 2001. Before getting into acting, McAdams spent most of her childhood figure skating.
16.
Emma Stone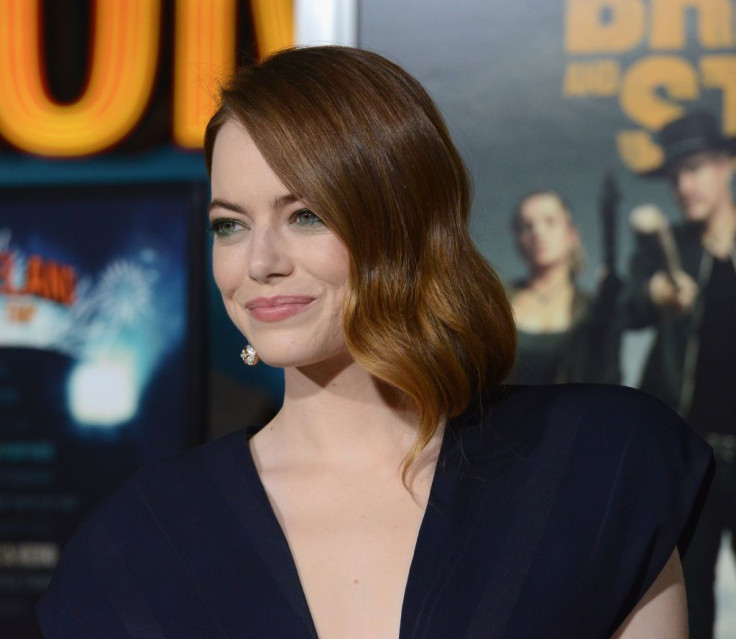 An American actress, Emma Stone has her own fair share of accolades, including an Academy Award, a British Academy Film award and a Golden Globe award. She was also the world's highest-paid actress in 2017. She started acting in a community theater at the age of 11.
15.
Antje Traue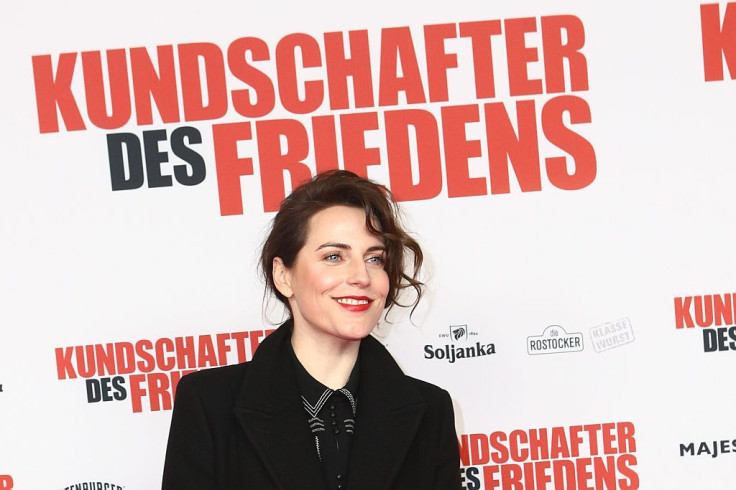 Best known for her role in Snyder's "Man of Steel," Antje Traue is a German actress fluent in both German and English. Despite being a great actress, she's never actually studied acting. But she's done theater roles in the past. She also almost studied medicine.
14.
Audrey Tautou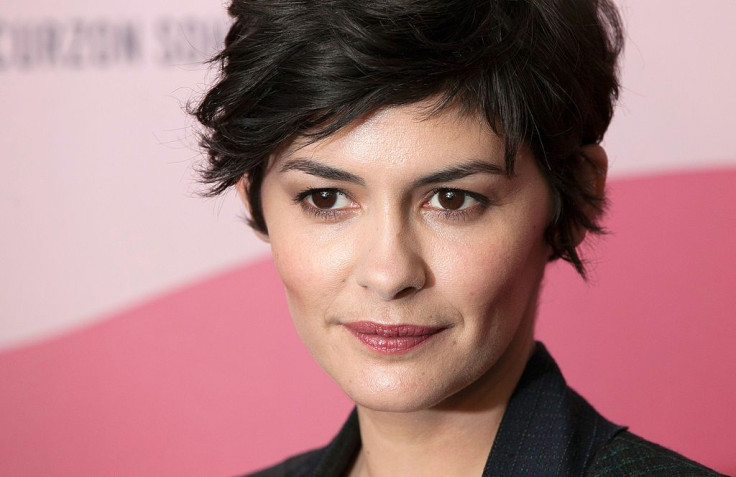 A French actress, she made her acting debut at 18 on television and her film debut in "Venus Beauty Institute." She received critical acclaim for her role in the film and won the Cesar Award for Most Promising Actress. She's perhaps best known for her role as Amelie in the 2001 French comedy of the same name.
13.
Emily Blunt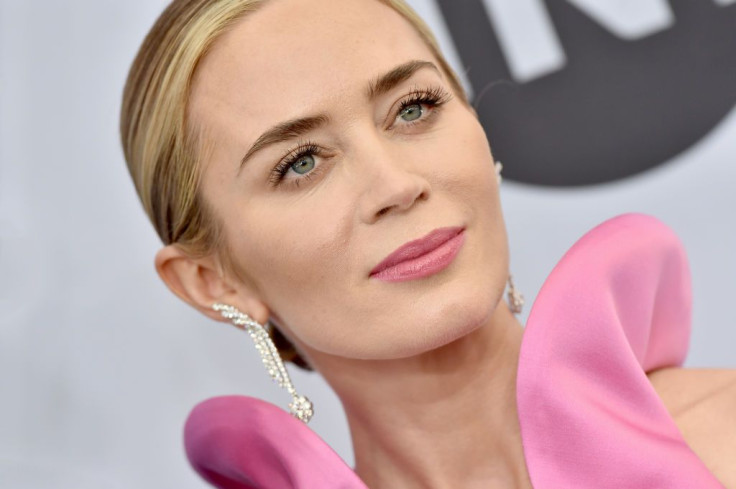 After making her acting debut in 2001, Emily Blunt received many accolades, including a Golden Globe award and a Screen Actors Guild award, in addition to nominations for two British Academy Film Awards. She is married to actor John Krasinski, who she starred with in the movie series "A Quiet Place."
12.
Anne Hathaway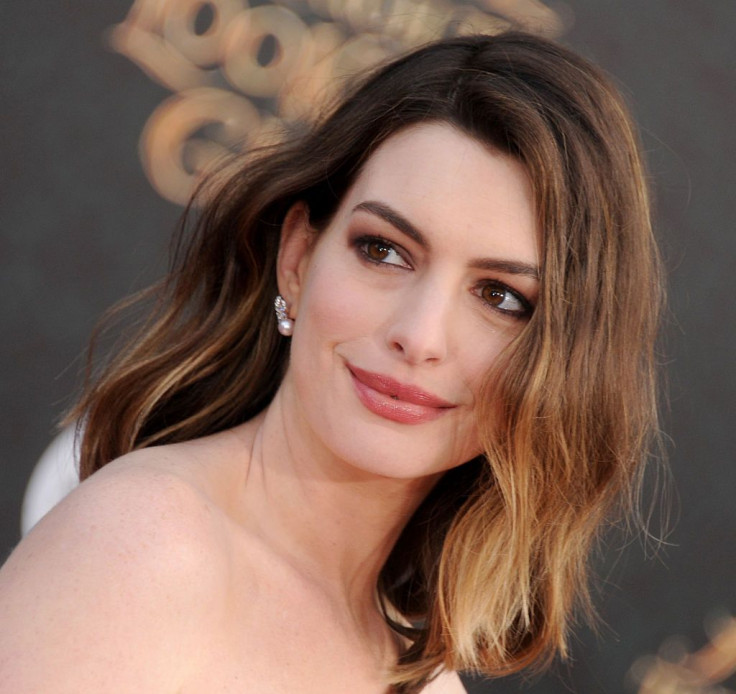 An American actress, environmentalist and political activist, Anne Hathaway has received acclaim for her film work and won awards, including an Academy Award, a Primetime Emmy award and a Golden Globe. She was also one of the world's highest-paid actresses back in 2015.
11.
Gal Gadot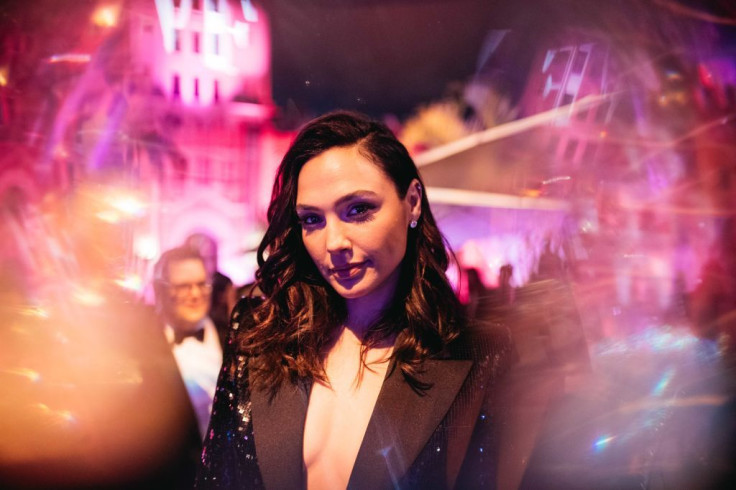 Back in 2004, she was crowned Miss Israel at the age of 18. Now, she is a well-loved Israeli actress, model and producer who's probably best known for her excellent portrayal of Wonder Woman in the DC cinematic universe.
10.
Kate Moss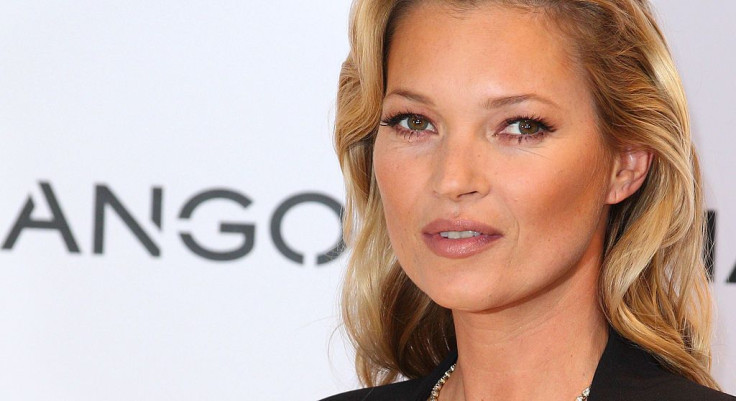 Born in Greater London, Kate Moss is an English model and businesswoman who began her career when she was recruited as a model at the age of 14 by Storm Model Management founder Sarah Doukas. She quickly rose to fame in the mid-1990s as part of the heroic chin fashion trend and continues to be one of the best in her field even until today.
9.
Ariana Grande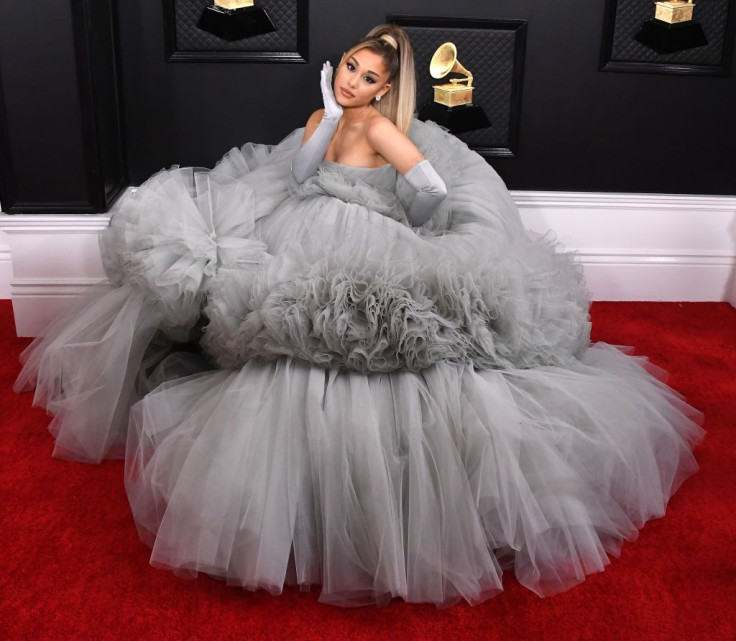 One of today's most famous singers and actresses, Ariana Grande started her career at age 15 in the 2008 Broadway musical "13." She then made a name for herself as the red-haired Cat Valentine in the Nickelodeon tv series "Victorious" and "Sam & Cat," before pursuing a full solo musical career.
8.
Katy Perry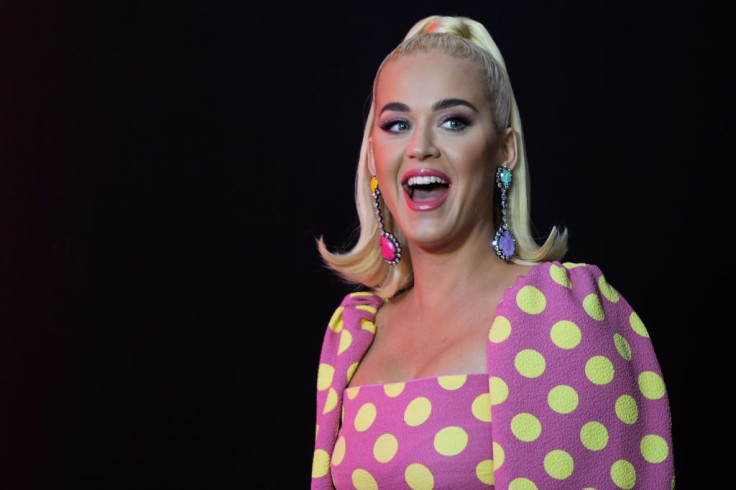 An American singer, songwriter and television judge, Katy Perry got her start singing at church during her childhood. This led to her pursuing a career in gospel music in her teenage years. Not long after that, Perry shifted into pop music and has since become one of the best-selling artists of this generation.
7.
Zoe Saldana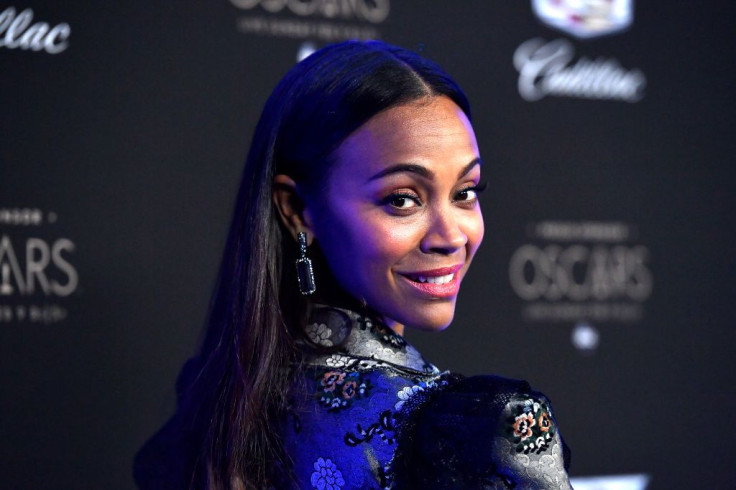 Born in New Jersey, Zoe Saldana is an American actress best known for portraying Gamora in "Guardians of the Galaxy" and other MCU films. Her acting stint began in 2000, portraying a ballet dancer, but her first television appearance was in a 1999 episode of "Law & Order."
6.
Beyoncé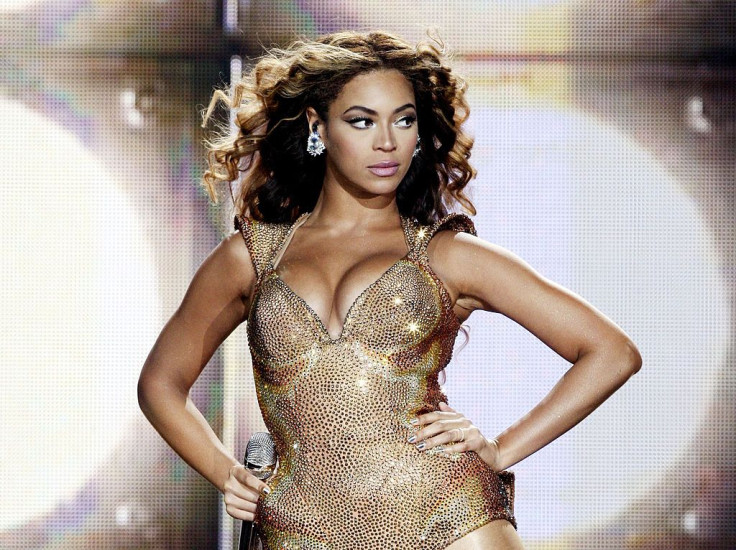 Born and raised in Houston, Texas, American singer and actress Beyoncé Knowles first gained fame as a member of the pop group Destiny's Child before pursuing a solo career that led to more global fame. She is married to rapper Jay-Z. The couple has three children — Blue Ivy, Sir and Rumi.
5.
Emilia Clarke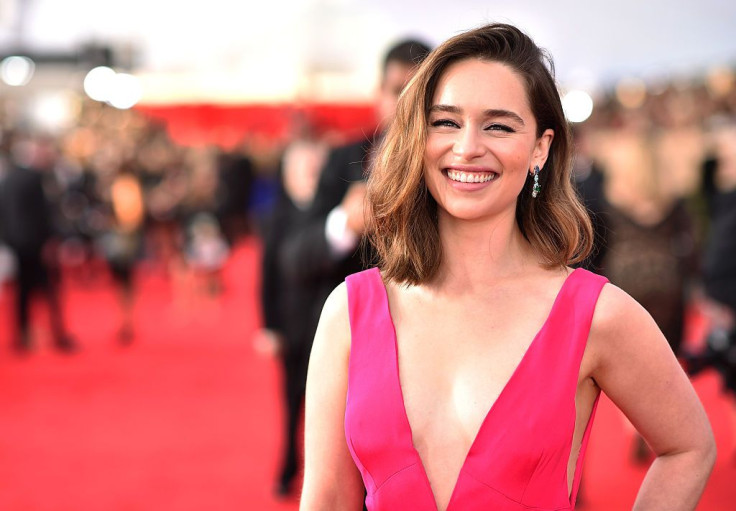 An English actress and philanthropist, Emilia Clarke studied at the Drama Centre London and has appeared in a number of stage productions, including one where she played a classic Audrey Hepburn character on Broadway. She is best known for playing Daenerys Targaryen in the fantasy drama series "Game of Thrones."
4.
Cara Delevingne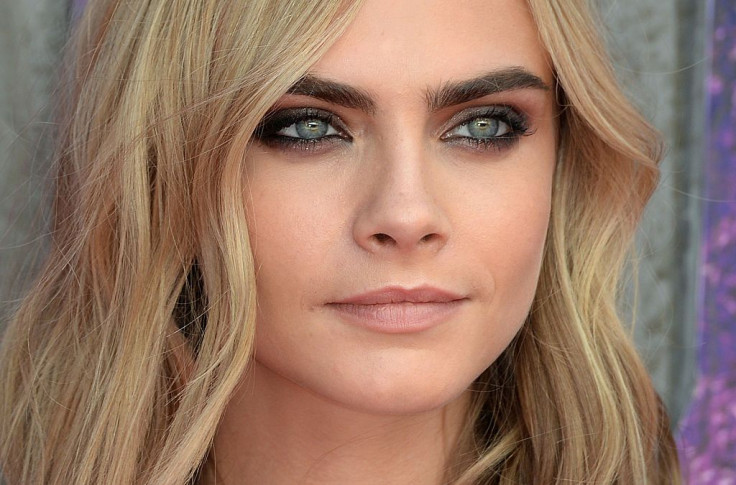 An English model, actress and singer, Cara Delevingne first made waves in the world with a minor role in 2012's "Anna Karenina." Since then, she's gained immense fame as an actress and has also received the Model of the Year award from the British Fashion Awards twice.
3.
Margot Robbie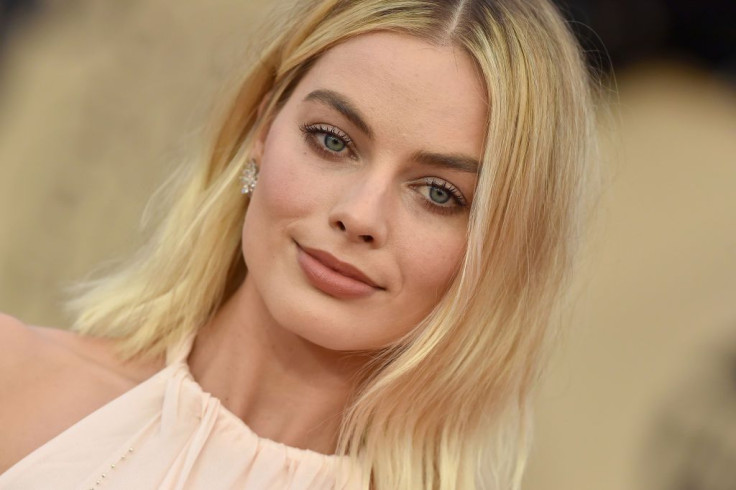 An actress and producer of Australian descent, Margot Robbie is a multi-awarded personality, having received nominations for two Academy Awards and five BAFTA awards. Named one of the most influential people in the world by Time Magazine in 2017, Robbie is known for being a flexible actress. She played Harley Quinn in the DC cinematic universe.
2.
Scarlett Johansson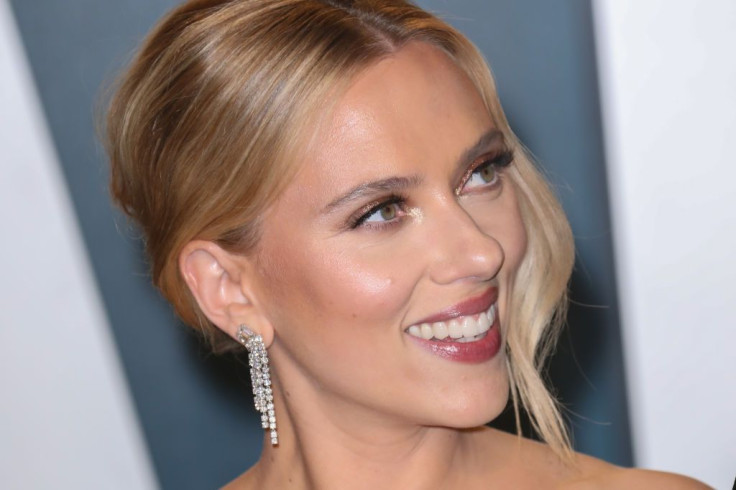 The world's highest-paid actress in 2018, 2019 and 2021, Scarlett Johansson is an American actress and singer who has appeared multiple times in the Forbes Celebrity 100. Her films have grossed over $15 billion worldwide, and some of her notable roles include Mira in "Ghost in the Shell," Lucy in "Lucy," and, of course, Black Widow in Marvel's "The Avengers" movie saga.
1.
Bella Hadid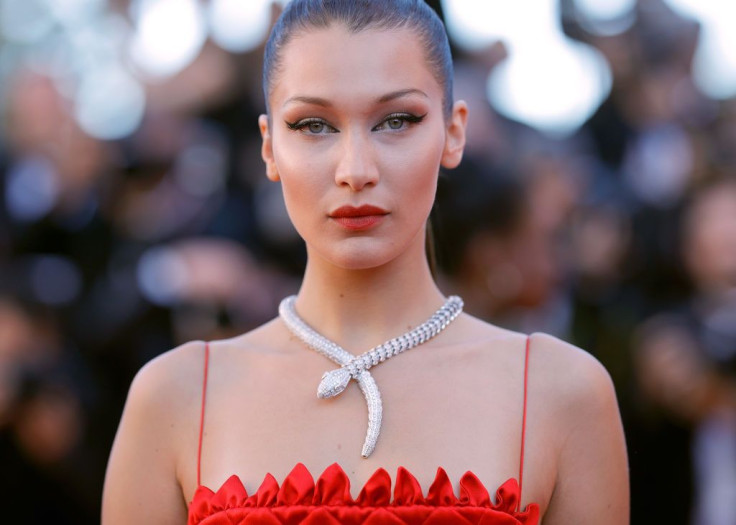 Bella Hadid is our most beautiful woman in the world, and countless others will agree. While Bella is best known for being an amazing model, did you know that as a teenager, she was an equestrian and even dreamed of competing in the Summer Olympics? Modeling was the bigger call, however, as we now know.