'12 Monkeys' Fan Urges Exec Producer To Stop Posting Season 3 Photos On Twitter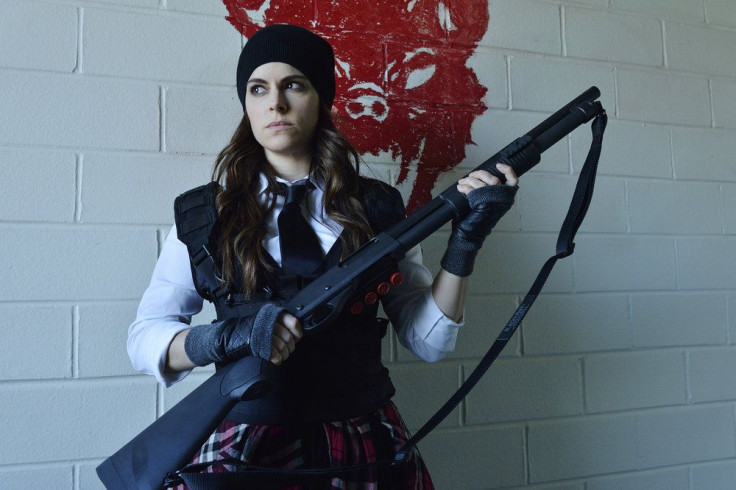 If there's one thing fans of TV shows want its spoilers. However, some "12 Monkeys" fans seem to be content with knowing very little about the upcoming season of the Syfy series.
The co-creator, executive producer of showrunner of "12 Monkeys," Terry Matalas, has been posting several photos of Season 3 on his Twitter and Instagram account. However, one fan, Chrissy B., tweeted Matalas that he has been providing a lot of spoilers in the form of these photos. Matalas then replied to him/her that he will go into lockdown. Of course, some fans are less than happy that they won't be getting their steady supply of spoilers.
The "12 Monkeys" creator shared several Season 3 photos that tease what's next for Dr. Cassandra Railly/Cassie (Amanda Schull), James Cole (Aaron Stanford) and Jennifer Goines (Emily Hampshire). One photo confirms the return of The Pallid Man (Tom Noonan) who fans discovered last season is actually the son of a Messenger.
Another photo shows Cassie looking away from the camera.
Interestingly, Matalas has shared a photo on Twitter that shows Dr. Jones (Barbara Sukowa) and her daughter Hannah (Brooke Williams). What makes the photo interesting is that the mother-daughter duo look distressed.
Another interesting photo shows a bruised, battered and bloody Olivia (Alisen Down) wearing tattered clothes and looking upset. What happened to her?
Matalas jokingly uploaded the picture of a turtle and captioned it, "#12Monkeys EXCLUSIVE first look at major returning character!" Seasoned "12 Monkeys" viewers might remember that Jennifer had adopted a pet turtle. This turtle was also seen in the camp set up by the Primary and her daughters near the Temporal Facility.
"12 Monkeys" ended last season by revealing that the Witness is none other than Cassie and Cole's unborn child. Cassie was abducted by the Army of the 12 Monkeys who took her (and the city of Titan) to 2163.
"12 Monkeys" Season 3 returns in 2017.
© Copyright IBTimes 2022. All rights reserved.
FOLLOW MORE IBT NEWS ON THE BELOW CHANNELS