12-Year-Old Boy With Autism Runs Away From Home After Allegedly Stabbing 2 People
KEY POINTS
The boy was located hours later by his father near the home
Identities of the victims and their relationship with the boy were not revealed
The juvenile was expected to face charges for stabbing the victims
A 12-year-old boy with autism allegedly stabbed and cut two people in his South Carolina residence and then ran away. He was found hours later near an airport close to his house.
The boy, identified as Jevon Jefferies, ran away from home after allegedly stabbing two people and cutting them at around 3 a.m. Monday. He was last seen in Craig's Circle in Bennettsville before deputies launched a search for him, the Marlboro County Sheriff's Office said, according to WBTW News13.
"The office had received a call from dispatch that they had a domestic problem on Craig Circle. And when the officers arrived, they found that a juvenile around the age of 12, had assaulted three people in the home. And had left the house," Marlboro County Sheriff Larry McNeil said, as quoted by WPDE ABC15.
Jefferies was eventually located by his father about a mile away from home near the Bennettsville Airport, following a 10-hour search conducted by Chesterfield County Sheriff's Office, Bennettsville Police Department, and other authorities, Chief Deputy Larry Turner with the Marlboro County Sheriff's Office said.
Officials said the boy will be taken to the Marlboro County Sheriff's Office and was expected to face charges for stabbing the two individuals. The identities of the victims and their relationship with the boy were not revealed by the authorities.
Police continue to investigate the circumstances that led to the stabbing incident.
McNeil said he was thankful the boy was found and was safe. He also pointed out that it wasn't the first time the boy ran away from home, according to a statement.
Jefferies ran away last month and was located in the Johnsonville community, about 70 miles away from his home.
"Based on what he said, after talking with him. And we were, he informed us that he walked to Johnsonville," McNeil said, discussing the last time the boy ran away from the house. "I know he is not familiar with the area at all. He comes from around up in the upstate. So, we have no clue of how he would've known how to go where he did go."
Jefferies' father, meanwhile, said his son was "his life" and expressed hopes he will get the help he needs.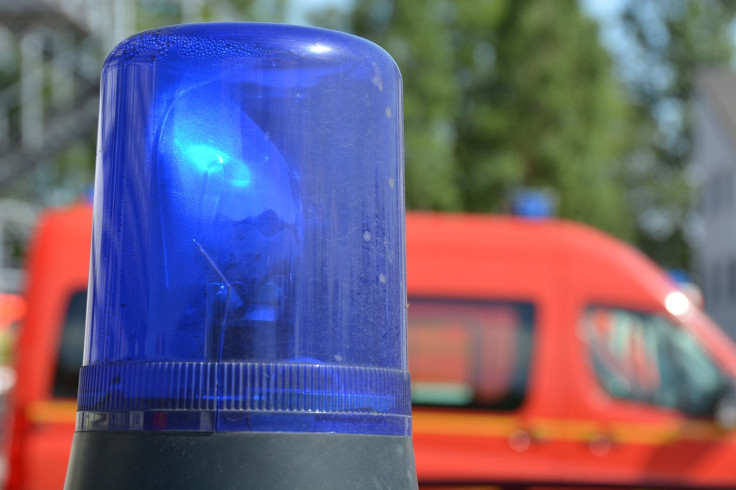 © Copyright IBTimes 2023. All rights reserved.