'19 Kids And Counting' Facing Cancellation After Josh Duggar Molestation Scandal? 3 Possible Theories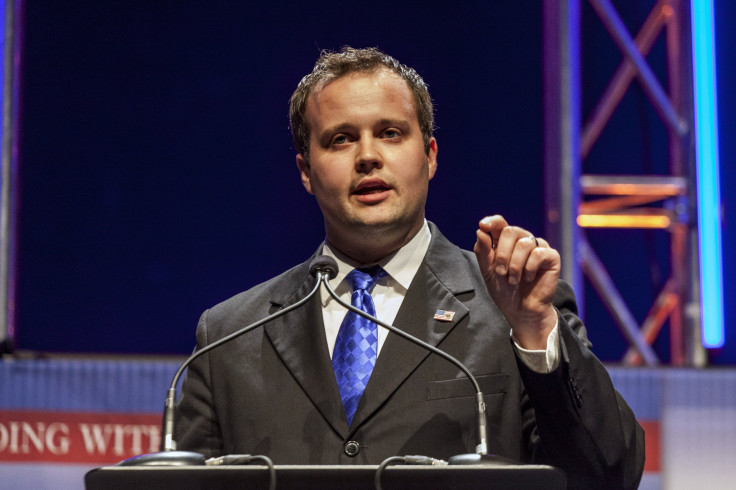 "19 Kids and Counting" viewers were hit with a bombshell on Thursday. Two days after Jim Bob and Michelle Duggar's eldest son, Josh Duggar, was accused of committing acts of molestation as a teenager, the family confirmed the reports. In a statement to People, Josh, 27, who was not prosecuted for his crimes, apologized for his behavior calling it inexcusable. Jim Bob and Michelle said that the incident was "terrible" but said it had brought their family "closer to God."
With so much controversy surrounding the Duggars, some viewers can been calling for TLC to cancel the family's long-standing program, which recently wrapped its ninth season. So, will TLC cancel "19 Kids and Counting?" Here's three possible theories for the future of the reality series:
Cancellation
Rumors are one thing, but after the Duggar family owned up to the molestation claims, cancellation definitely became a possibility for "19 Kids and Counting." The TLC network has yet to reveal their plans for the future of the series, but their track record shows they don't have much patience for sex-related crimes.
In October 2014, TLC canceled the popular reality program "Here Comes Honey Boo Boo" after it was revealed one of the show's stars, Mama June Shannon, was allegedly dating a convicted child molester. June's eldest daughter, Anna "Chickadee" Cardwell, confirmed that the man in question, Mark McDaniel, 53, had sexually molested her in when she was 8. Being that Josh's charges are sex-related, it's safe to assume the network could be considering axing the Duggar family's show.
Nothing changes
"19 Kids and Counting" is by far one of TLC's most popular shows in regards to ratings. Earlier in the month, the network reported that Jill (Duggar) Dillard's birth special, which aired May 5, raked in an impressive 3.6M viewers, making it the number one cable show in prime time for the day. Jill's wedding episode, which aired in June 2014, also took in impressive numbers with 4.4M viewers tuning in to watch her walk down the aisle to now-husband Derick Dillard. The episode, which was the network's highest viewed telecast in four years, even beat out FX's "Sons of Anarchy" in the ratings.
On Thursday, amid the molestation scandal, Us Weekly is reporting that TLC aired a marathon of "19 Kids and Counting," much to the upset of some of their viewers. Taking the network's recent actions into consideration and being that the network has such a money-maker on their hands, would they really get rid of the program, or will they possibly just make some cast changes?
Josh Fired/Josh Quits
Being that "19 Kids and Counting" is so popular, it would make sense if TLC decided to simply cut Josh and his family from future episodes of the program. Josh already announced his resignation from the Family Research Council following the scandal, so what's to say he wouldn't quit the TLC show to allow his family to continue starring on the long-standing series?
Will this be the last we seen of Josh, Anna, and their three (soon to be four) kids on "19 Kids and Counting"? We'll have to wait and see.
Following the Season 9 finale of "19 Kids and Counting" on Tuesday, the network aired a trailer for the new season. There is no premiere date set at this time.
© Copyright IBTimes 2023. All rights reserved.