Jill Duggar's 70 Hour Labor, C-Section Plays Out On '19 Kids And Counting' Delivery Special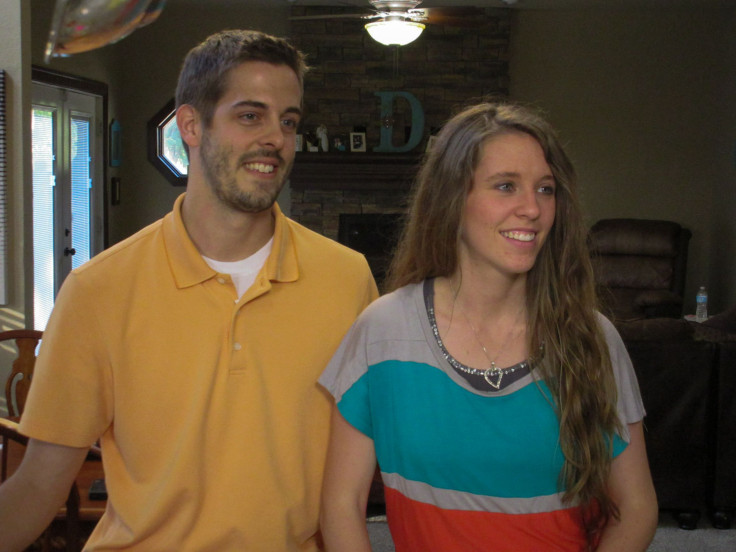 Jill Duggar gave birth to son Israel David in April, and "19 Kids and Counting" viewers finally got to see his arrival on the TLC series"19 Kids and Counting" Tuesday night. In the episode "Jill's Special Delivery," the 23-year-old first-time mom and her husband, Derick Dillard, welcomed their first-born, but not without a few complications.
After the Duggar family celebrated Jill's baby shower and Derick's 26th birthday, and helped the couple decorate Israel's nursery, Jill went into labor. What started off as a calm home birth quickly turned into two days of active labor. After 48 hours in labor, Jill revealed she noticed a meconium stain, a sign of fetal distress, and decided it was time to go to the hospital.
"We felt that at this point it would be a good time, while I'm not in an emergency situation, to get to the hospital," Jill said.
When Jill and Derick arrived at the hospital, the doctors said both Jill and the baby were doing fine. The expectant mom was given Pitocin, a medication that helps speed up labor, and was told to continue with her natural labor. But after 60 hours with still no baby, Jill decided to get an epidural, an injected medication that helps relieve labor pains, in order to get some rest. But her birth plans once again changed.
"When the doctor checked Jill that last time, he knew something had changed," Jill's mom, Michelle Duggar, who was present for the birth, said.
The doctor informed the family that Israel was in a breech and transverse position in the womb, not a suitable position for a natural delivery for a first-time mom. Since Jill's water already had broken and she had been in active labor for 70 hours, the reality star was advised to have a C-section, and she agreed.
After what appeared to be a quick procedure, Israel David Dillard made his debut, weighing in at 9 pounds, 10 ounces.
"I have a baby! I'm so excited. I can't wait to see him!" Jill said from behind the curtain that shielded her view of the procedure.
"I've known him on the inside of my wife for the last nine months and thought about what it would be like, but nothing could quite come close to describing exactly how I felt," Derick said.
After a recovery period, Jill was able to hold Israel for the first time. "That was like the best thing ever," she said of the big moment. "This is the little -- big -- guy I've waited to see for nine months now and now he's here!"
Four days later, the family of three left the hospital and went straight to the Duggar family's Arkansas home to introduce Israel to Jill's 18 siblings.
Despite Jill being in labor for almost three days, it doesn't appear the couple has plans to stop at just one baby. "He's worth every contraction. Every pain that I had," Jill said. "It's well worth it."
© Copyright IBTimes 2023. All rights reserved.
FOLLOW MORE IBT NEWS ON THE BELOW CHANNELS