'19 Kids And Counting' Star Jessa Seewald Posts Adultery-Themed Sermon After Responding To Josh Duggar's Cheating Scandal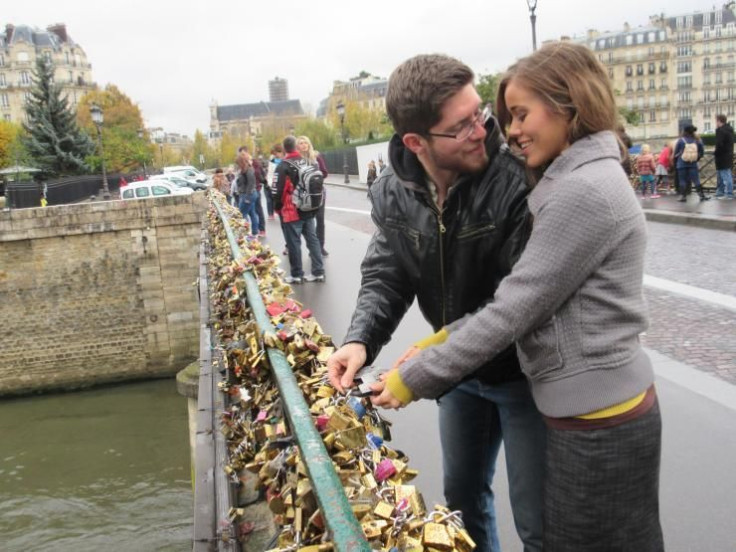 Jessa (Duggar) Seewald, 22, wants her fans to know her thoughts on adultery. Two days after speaking out about her brother Josh Duggar's cheating scandal, the former "19 Kids and Counting" star posted an adultery-themed sermon to her Facebook page Monday.
Jessa Seewald shared a link to Pastor John Piper's Desiring God sermon entitled "The Passions That Prevent Adultery." As noted by Us Weekly, the reality star's husband, Ben Seewald, also shared the same link on his social media pages.
The three-minute, 40-second sermon discusses a passage from 1 Peter in the New Testament, which says we should be "not be conformed to the passions of your former ignorance" and to "be holy in all your conduct." While Jessa Seewald did not share her personal opinions on the sermon, she did post Desiring God's summary of the video on her Facebook page:
In three minutes, John Piper explains how God cures our heart's broken desires for sin. When the Bible calls us to live like Christ, it doesn't merely give us a set of commands. It presents us with something compelling and captivating that changes our minds, and then our hearts. The gospel convinces us of something irresistibly true, and then transforms our desires for something new. That conviction and passion keeps us out of bed with someone who's not our spouse and rejects a thousand other temptations.
The Seewalds posted the sermon the same day Ben Seewald's father shared his feelings about Josh Duggar. In a blog post titled "Grief, Shame, And Taking the LORD's Name in Vain," Michael Seewald calls Josh Duggar, 27, a hypocrite and slams him for his "lifestyle of evil."
"It distresses me to say that Josh Duggar's greatest sin is a byproduct of the sum total of his secretly sinful lifestyle," Michael Seewald wrote. "With the name of God on his lips, he lived a covert and extensive lifestyle of evil. While proudly saying things like, 'Our family is like the epitome of conservative values,' he was looking at porn and soliciting affairs."
Jessa Seewald first spoke out about her eldest brother's latest scandal during an appearance at the Southern Women's Show in Charlotte, North Carolina, on Aug. 30. "You just have to keep your focus and trust in God," Jessa Seewald told People.
Josh Duggar admitted to being unfaithful to his wife of six years, Anna Duggar, and having a pornography addiction in a statement released on Aug. 20. His admission followed a leak from the popular cheating website Ashley Madison, which exposed the information of more than 37 million of the site's users. The Duggar family announced on Aug. 26 that the father of four is receiving treatment at a long-term rehabilitation facility.
© Copyright IBTimes 2023. All rights reserved.
FOLLOW MORE IBT NEWS ON THE BELOW CHANNELS