2013 Top NFL Free Agents: Baltimore Ravens Must Win Super Bowl Now, Major Free Agency Questions To Answer, Joe Flacco, Ed Reed In Demand?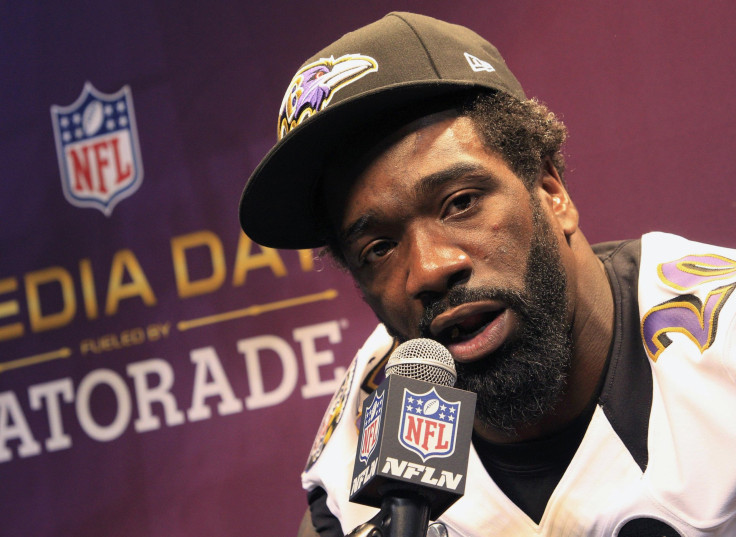 The Baltimore Ravens will be appearing in their second Super Bowl in the franchise's history, but how they handle free agency this offseason could greatly determine their next trip.
Across the NFL, several big names could hit the open market, including Baltimore's Joe Flacco and Ed Reed. Both have been integral in the Ravens success this season and years prior. Flacco is looking for major dollars, while Reed is nearing the end of his career, and could look elsewhere.
Two under-the-radar names are linebacker Paul Kruger and cornerback Cary Williams. Baltimore's offense has led the charge during this postseason, but the Ravens and general manager Ozzie Newsome have built their long-term dominance around defense. Holding on to their young defensive players could insure their place atop the AFC.
Below are profiles of each player, and what the Ravens will have to consider during free agency.
QB, Joe Flacco, Baltimore Ravens
The weakest market belongs to the most important position on the field. Flacco's stellar play reportedly has him asking for a $100-million contract like Drew Brees signed earlier this season.
Yet Baltimore can still franchise Flacco, and save a little dough now. The Ravens could avoid the media scrutiny that the Saints went through with Brees, and sign Flacco to a long-term deal, Super Bowl championship or not.
Consider the other names on the market: Jason Campbell, Tavaris Jackson, Matt Moore, Drew Stanton, Seneca Wallace.
Baltimore would be better served paying Flacco now.
OLB, Paul Kruger, Baltimore Ravens
Would Ray Lewis's retirement and Terrell Suggs injury history increase Kruger's value to the Ravens? The 26-year-old has the second most sacks in the playoffs with 2.5. Kruger has also increased his sack total in each of his four seasons, totaling nine this year. One thing to consider is Kruger's improvement once Suggs returned from an Achilles tear in Week 7. From that point on, Kruger recorded 7.5 sacks.
His play Sunday against San Francisco quarterback Colin Kaepernick may determine his value going forward.
CB, Cary Williams, Baltimore Ravens
Reed's comments about a desire to play for Bill Belichick in New England could help Williams on the free-agent market. Williams was third on the team in total tackles with 75, and led the Ravens with four interceptions. Yes, Reed plays safety, not cornerback, but Baltimore will need a veteran leader in their secondary should he bolt.
Considering the market for cornerbacks has spiked recently, Williams could be a cheaper alternative to players like Atlanta's Brent Grimes, and New England's Aqib Talib.
S, Ed Reed, Baltimore Ravens
Reed and his 61 career interceptions place him 10th all time. His comments on media day regarding wear and tear from explosive hits to the head in 11 career seasons, and his admiration for Belichick can not be ignored by Newsome.
The 34-year-old hasn't made a declarative retirement announcement like Lewis, but his best years are behind him. But like Williams, Reed may be a cheaper alternative then the other top safeties that could be available like San Francisco's Dashon Goldson, Buffalo's Jarius Byrd, and Detroit's Louis Delmas.
© Copyright IBTimes 2023. All rights reserved.