2017 Oscars: Jimmy Kimmel, Asghar Farhadi And 10 Other Politically Charged Comments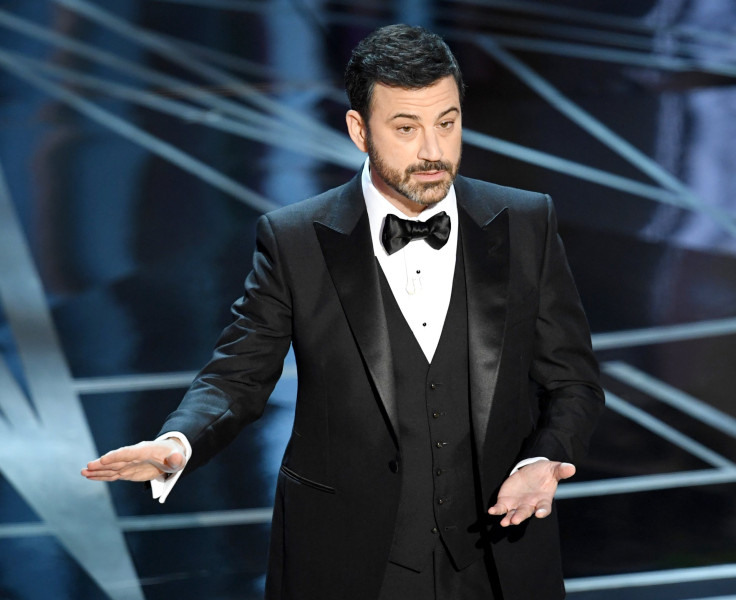 Award season continued Sunday night with the 2017 Oscars and yet again, it was another politically charged event. Several of Hollywood's best and brightest made sure to comment on the current U.S. political climate and President Donald Trump during the 89th Annual Academy Awards.
Host Jimmy Kimmel kicked off the political comments by noting the Oscars airs in 225 countries, all of whom hate America. He went on to ask ABC viewers to reach out to someone they disagree with to help make things right among us, saying the change starts with us. The "Jimmy Kimmel Live!" host, of course, made a few jokes at Trump's expense as well.
Read on for 12 of those comments made at the Dolby Theater in Los Angeles Sunday night:
"There's only one Braveheart in their room and he's not going to unite us either" - Kimmel on not being able to say something to bring the country together.
"I want to say thank you to President Trump. Remember last year when it seemed like the Oscars were racist?" - Kimmel
"I'm glad homeland security let you in tonight" - Kimmel to "Elle" nominee and French actress Isabelle Huppert.
"I'm an immigrant. I come from Italy. This is for all the immigrants" - Alessandro Bertolazzi, accepting Academy Award for makeup and hairstyling for "Suicide Squad."
"Tonight is proof that art has no borders, art has no single language and art does not belong to one a single faith. The power is art is that it transcends all of these things. All creative artists around the world are connected by an unbreakable bond the is powerful and permanent" - Cheryl Boone Isaacs
"If there's anyone here from CNN or the LA or the New York Times, if you work for anything with the word times in it, I would like you to leave the building right now, okay? We have no tolerance for fake news" - Kimmel
"My absence is out of respect for the people of my country and those of other six nations whom have disrespected by the inhumane law that bans entry of immigrants into the U.S. Dividing the world into the us and our enemies category creates fear, a deceitful justification for aggression and war…"- Asghar Farhadi, foreign language film winner
"We're more than two hours into this show and Donald Trump hasn't tweeted about us once. I'm started to get worried about him" - Kimmel before live-tweeting the President from the show
"As a Mexican, as a Latin American, as a migrant worker, as a human being, I am against any form of a wall that wants to separate us" - Gael Garcia Bernal, presenting best animated feature film

© Copyright IBTimes 2023. All rights reserved.