2022 NFL Divisional: Updated Odds For Conference Champions, Predicting Matchup Winners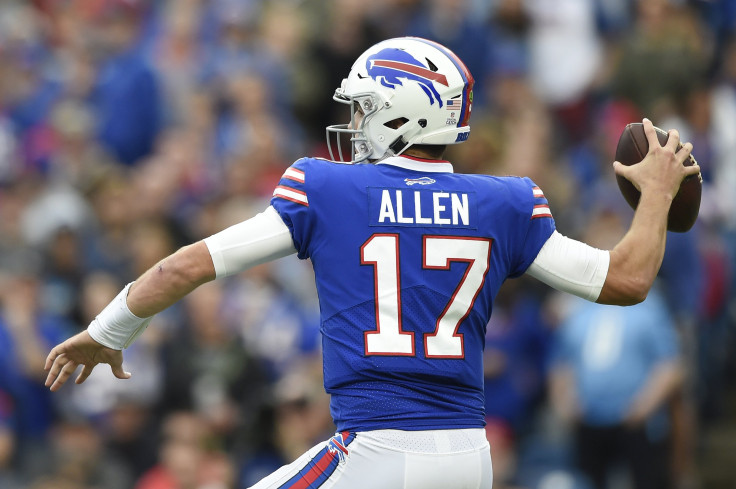 KEY POINTS
The 49ers and Chiefs are favored to win the NFC and AFC titles respectively
The Cowboys are expected to upset the 49ers, while the Eagles are touted to survive the Giants
The Chiefs are bound for a romp of the Jaguars, whereas the Bills are likely to edge out the Bengals
The NFL playoffs are in full swing with the Divisional Rounds coming up this weekend. and the betting odds for the remaining eight teams are dictating who the favorites and underdogs are as they all hope to be on the cusp of a Super Bowl appearance.
BetOnline recently released updated odds for the winners of both the AFC and NFC Championships following Wild Card weekend.
NFC Championship:
San Francisco 49ers: plus-150
Philadelphia Eagles: plus-165
Dallas Cowboys: plus-325
New York Giants: plus-1200
AFC Championship:
Kansas City Chiefs: plus-140
Buffalo Bills: plus-160
Cincinnati Bengals: plus-380
Jacksonville Jaguars: plus-1200
San Francisco 49ers vs. Dallas Cowboys
The rematch between the San Francisco 49ers and Dallas Cowboys is set to feature high emotions across the board after how the Cowboys became the laughingstock of the league in the closing moments of the 2021 Wild Card.
This time around, fans could be treated to an offensive showcase between both squads with Dak Prescott again leading the Cowboys and rookie quarterback Brock Purdy hoping to continue the 49ers' run of success this season.
Purdy has led the 49ers to a six-game winning streak, but against a high-powered defense like the Cowboys, questions of whether it is solely his skills as a quarterback or Kyle Shanahan being an offensive mastermind needs to be raised.
Both teams soundly defeated their Wild Card opponents with the 49ers hanging up 41 points on the Seattle Seahawks and the Cowboys ousting Tom Brady's Tampa Bay Buccaneers 31-14.
This will be Purdy's biggest test yet and until he can prove that he can beat elite-level competition, it is hard to see them getting past a Prescott-led Cowboys offense that has CeeDee Lamb, Michael Gallup and Dalton Schultz leading the receiving group.
Prediction: Cowboys upset 49ers, 33-27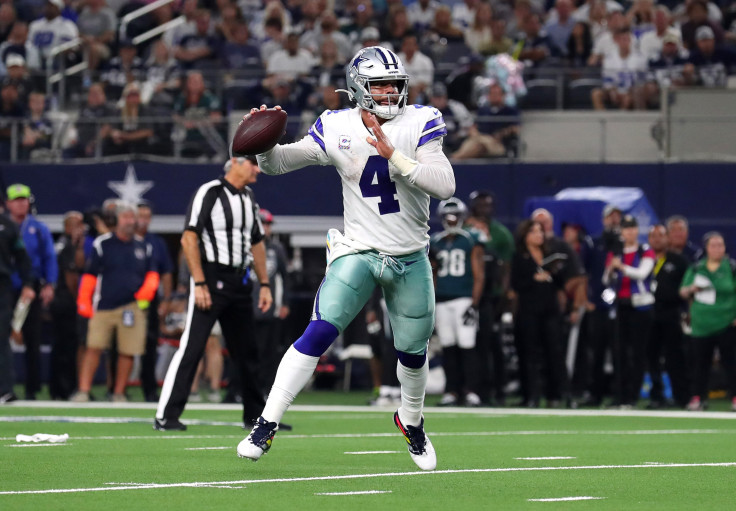 Philadelphia Eagles vs. New York Giants
The Philadelphia Eagles are the hottest team in the NFC after ending the season with a 14-3 record, allowing them to get an extra week of rest while the New York Giants have quarterback Daniel Jones enjoying his fourth year in the league.
New York took the Minnesota Vikings to their absolute limit during Wild Card Weekend, eventually pulling out the 31-24 win off a fourth-quarter touchdown run by Saquon Barkley.
The Giants have absolutely nothing to lose this season after a 4-13 record last season, though it would be tough to go against Jalen Hurts' MVP-caliber season.
Hurts' playoff debut last season came to a screeching halt at the hands of the Buccaneers last season and they proved just how good this team is when they are firing at all cylinders.
Betting against the Eagles at this point would be a massive mistake and are in line for an NFC Championship berth against the winner between the Cowboys and 49ers, but it will likely be a close game.
Prediction: Eagles beat Giants, 24-21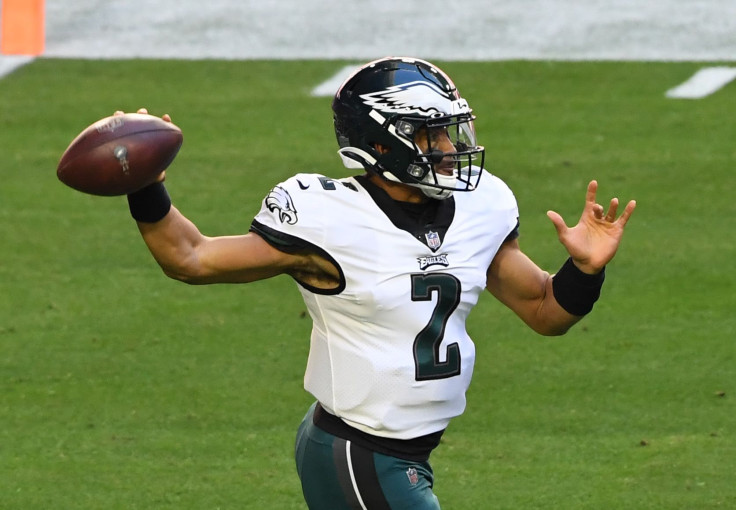 Kansas City Chiefs vs. Jacksonville Jaguars
The Kansas City Chiefs will have the benefit of MVP-frontrunner Patrick Mahomes leading them, but the Jacksonville Jaguars are entering the Divisional Round with a lot of momentum on their side.
27-0 is a score that Jaguars fans will forever remember as it kickstarted what would turn out to be the third-largest comeback in NFL playoff history off the heroics of quarterback Trevor Lawrence's four-touchdown performance against the Los Angeles Chargers.
However, such a meltdown should not be expected of a team that has Super Bowl experience.
The Chiefs routed the Jaguars 27-17 in Week 10 action and even if Jacksonville can keep it close because of Lawrence's efforts, Mahomes and the Chiefs are just too good right now.
Prediction: Chiefs over Jaguars, 30-24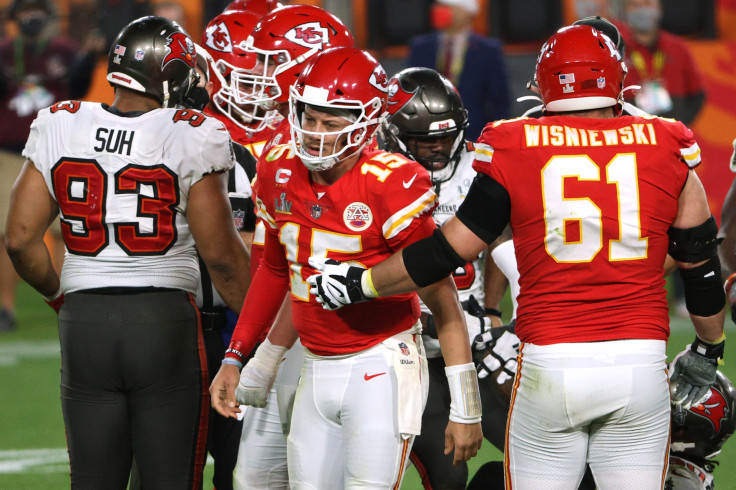 Buffalo Bills vs. Cincinnati Bengals
The Buffalo Bills and Cincinnati Bengals' Week 17 matchup was canceled due to Damar Hamlin's scary injury and they will get a chance to run things back – with more stakes on the line this time around.
The Bengals are coming off one of the best AFC Wild Card games in recent history against longtime rivals Baltimore Ravens and it took them a forced fumble and a 98-yard touchdown run by defensive end Sam Hubbard to down them.
As for the Bills, the Josh Allen-led side barely made it out of the Wild Card against the Miami Dolphins after throwing for three touchdowns, two interceptions, and one fumble.
Joe Burrow and the Bengals' offense were limited to just 234 yards of total offense by the Ravens' defense, but they lucked out against an offense that did not have Lamar Jackson under center and wide receivers Rashod Bateman and Devin Duvernay.
Similar to the Cowboys–49ers matchup, this game is expected to become an offensive showcase between the two sides, and the first-ever matchup between dynamic quarterbacks Allen and Burrow will earmark what is set to be a great day for football.
Prediction: Bills beat Bengals, 21-18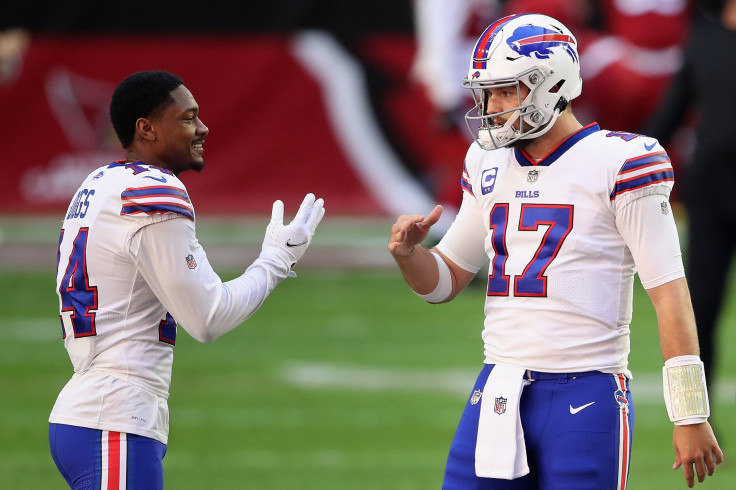 © Copyright IBTimes 2023. All rights reserved.