2023 NBA All Star Game: Reserves Predictions For LeBron James, Giannis Antetokounmpo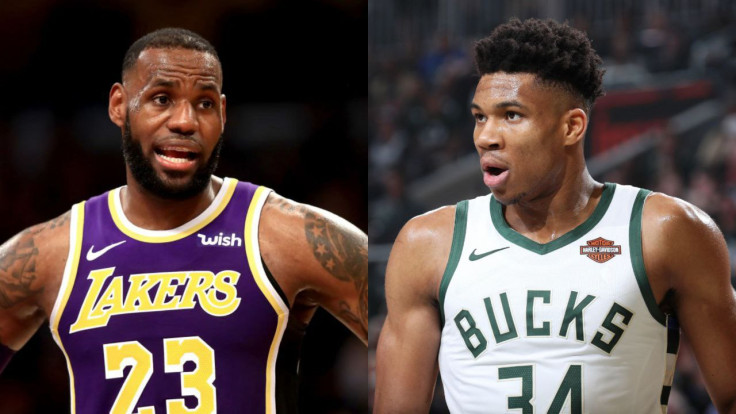 KEY POINTS
The 2023 NBA All-Star Reserves have been made public
LeBron James and Giannis Antetokounmpo will again showcase their drafting abilities
The All-Star Game is set to take place on February 19
The 2023 NBA All-Star Game is all set to take place on February 19 from Vivint Arena in Salt Lake City, Utah and the reserves have finally been revealed a week after revealing the starters.
The Los Angeles Lakers' LeBron James and Milwaukee Bucks' Giannis Antetokounmpo will again be this year's captains by being the leading vote-getters from their respective conferences.
The reserves for this year's game is as follows:
Western Conference:
Ja Morant, G
Shai Gilgeous-Alexander, G
Damian Lillard, G
Lauri Markkanen, F
Domantas Sabonis, F
Jaren Jackson Jr., F
Paul George, F
Eastern Conference:
Tyrese Haliburton, G
Jaylen Brown, G
Jrue Holiday, G
DeMar DeRozan, F
Joel Embiid, F
Julius Randle, F
Bam Adebayo F
As is always the case every single year, there will be players who get snubbed off the All-Star rosters and many are already pointing to Jalen Brunson, De'Aaron Fox, James Harden, Devin Booker, Anthony Davis, and Anthony Edward as some examples of players who deserve the accolade.
However, the best answer that can be offered is that the league is too talented in the modern era and there will always be snubs.
With James and Antetokounmpo again leading the proceedings of the All-Star draft, one would wonder how their team would look with the reserves.
Below is what each captain's bench mob looks like after factoring in their tendencies from their previous two experiences drafting against each other in the All-Star Game:
LeBron James:
Ja Morant
Domantas Sabonis
Paul George
Bam Adebayo
Jaylen Brown
Jaren Jackson Jr.
Jrue Holiday
Giannis Antetokounmpo
Damian Lillard
Joel Embiid
Shai Gilgeous-Alexander
Lauri Markkanen
Tyrese Haliburton
Julius Randle
DeMar DeRozan
James, much like other experienced general managers across different sports leagues, tends to follow the best player available method to drafting regardless of their position and will likely select the Memphis Grizzlies' Ja Morant first overall since he loves surrounding himself with guards.
To counteract the Morant pick and to give his team some firepower off the bench, Antetokounmpo selects Damian Lillard, which allows James to select Domantas Sabonis.
But Antetokounmpo responds with the Joel Embiid pick.
Paul George goes to James' team because they lack a strong wing defender, but opens up to Antetokounmpo choosing the flamethrower that is the Oklahoma City Thunder's Shai Gilgeous-Alexander.
Going again for frontcourt help, James takes Bam Adebayo with Antetokounmpo taking the lengthier Lauri Markkanen to help him stretch the floor.
Here is where it gets dicey since they still have a wealth of talent to select to complement their respective rosters.
James taking Jaylen Brown and Antetokounmpo getting Tyrese Haliburton is a typical defense-versus-offense move because of the two guards' respective skill sets.
Jaren Jackson Jr. and Jrue Holiday will serve as James' final two picks, while Julius Randle and DeMar DeRozan complete Antetokounmpo's team.
The two players' on-court tendencies plus their current projected starting rosters have factored into their reserves selections and it would not be surprising to see the All-Star draft play out in the same manner.
The 2023 All-Star Game is one of the most-awaited spectacles in the regular season and gives players an opportunity to bond with other high-level talents over the weekend.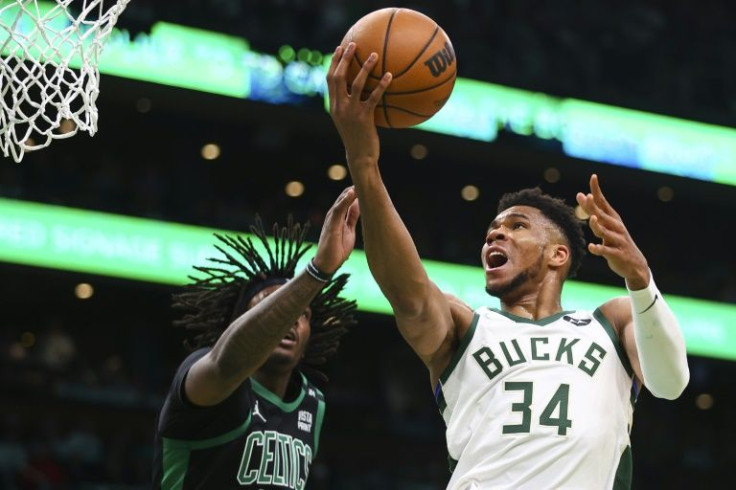 © Copyright IBTimes 2023. All rights reserved.