2024 Presidential Candidates: Complete List Of Democrats And Republicans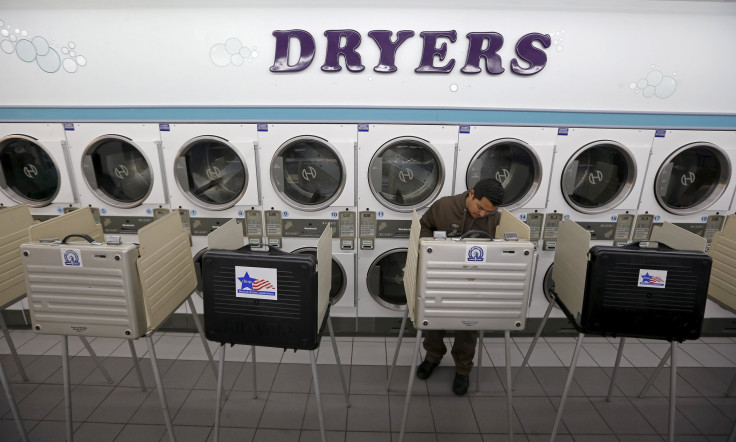 KEY POINTS
Ten candidates are vying for the Republican nomination
Biden is expected to easily clinch the Democratic Nomination
A third-party candidate will come from the People's Party
The race for the 2024 presidential election is now in full swing as more hopefuls have announced their candidacy this week while others bowed out.
On the Republican side, ten candidates have launched their campaign for their party's nomination. New Hampshire Gov. Chris Sununu, former Maryland Gov. Larry Hogan, and former Secretary of State Mike Pompeo, who were speculated to run, said they would not seek the nomination.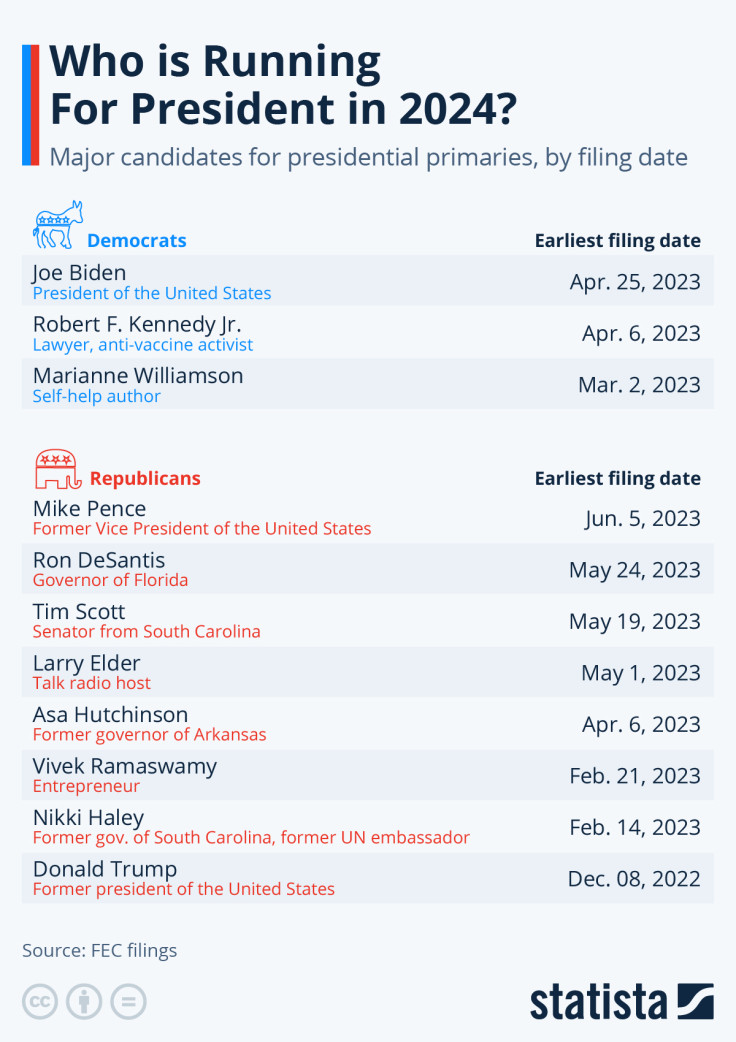 On the Democratic side, President Joe Biden officially launched his reelection bid through a video posted on April 25, exactly four years after he entered the 2020 race. With no serious challenger thus far and having the incumbent privilege, Biden is expected to easily clinch the nomination despite concerns about his age and mental acuity.
However, the Republican nomination is expected to be sporty, with several politicians trying to outperform and beat former President Donald Trump, who still enjoys the approval of the majority of potential GOP primary voters.
Here's the complete list of the presidentiables:
Democratic Party
President Joe Biden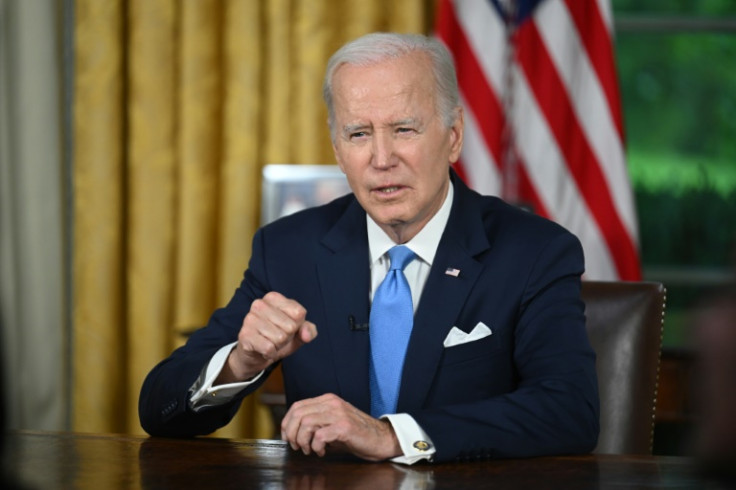 Despite concerns about his advanced age, Biden launched his campaign with a video declaring, "Let's finish this job."
"When I ran for president four years ago, I said we are in a battle for the soul of America – and we still are," Biden said in the three-minute-long video. "The question we are facing is whether in the years ahead we have more freedom or less freedom, more rights or fewer. I know what I want the answer to be. This is not a time to be complacent. That's why I'm running for reelection."
Aside from banking on his big tickets of executive and legislative wins, he sought to draw a distinction between his administration and those of his political opponents by using videos of the Jan. 6, 2021, attack on the U.S. Capitol and pro-abortion rights protesters and images of Rep. Marjorie Taylor Greene, Trump, and Florida Gov. Ron DeSantis.
"Around the country, MAGA extremists are lining up to take those bedrock freedoms away," Biden said.
"Cutting social security that you've paid for your entire life while cutting taxes for the very wealthy. Dictating what health care decisions women can make, banning books, and telling people who they can love. All while making it more difficult for you to be able to vote," he added.
Biden also said it's time for Americans "to defend democracy, stand up for our personal freedoms, stand up for the right to vote and our civil rights."
Marianne Williamson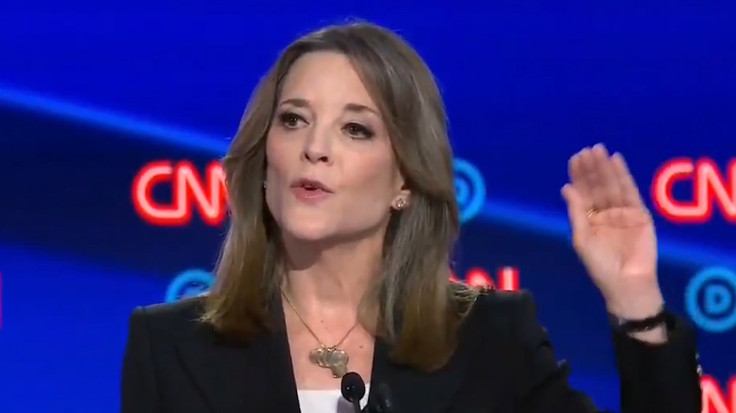 Marianne Williamson is the first to officially declare her candidacy for the Democratic nominee, despite the current president still eligible to seek another term.
The 70-year-old author and spiritual adviser also sought the nomination in 2020 but did not gain traction among the crowded candidates at the time. She supported Andrew Yang in the Iowa caucus.
Robert F. Kennedy Jr.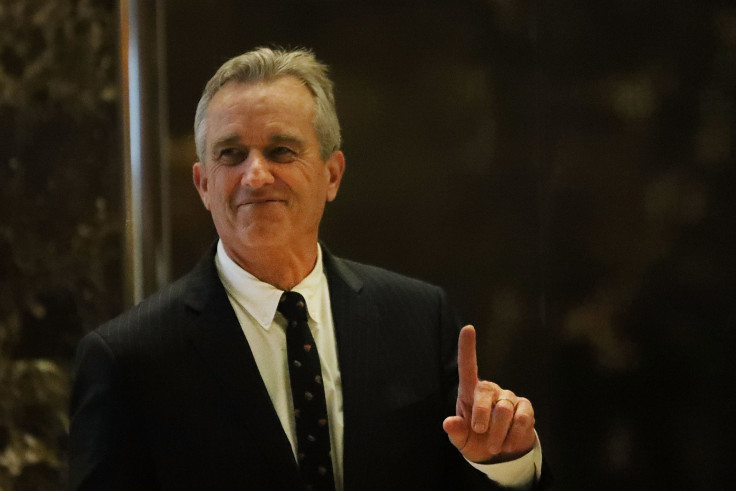 Despite several of his family members serving in the Biden administration, the 69-year-old Kennedy launched his campaign, which many considered a longshot.
A nephew of President John F. Kennedy and son of Robert F. Kennedy, Robert Jr. is a bestselling author and environmental lawyer.
He recently rose to prominence for his anti-vaccine efforts amid the COVID-19 pandemic.
In 2021, he released a book, "The Real Anthony Fauci," in which he accused the top infectious disease expert of aiding in "a historic coup d'etat against Western democracy."
Republican Party
Former President Donald Trump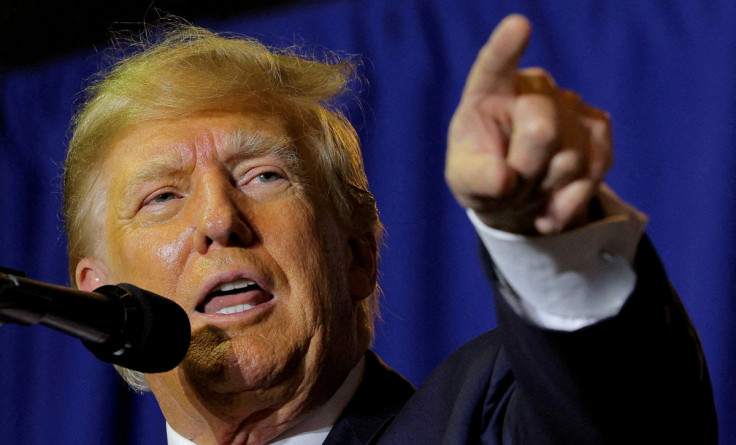 Trump was the first candidate from either party to announce a presidential run. He launched his campaign from Mar-a-Lago in November, a few days after the midterm elections.
The former president was hoping to cash in on the "red tsunami" that never quite happened as many pundits expected that with Biden's low approval rating, the opposing party would sweep many seats in Congress.
Soon after, he addressed the American Conservative Union's annual Conservative Political Action Conference (CPAC) on March 4, declaring that he is his party's "retribution."
"In 2016, I declared: I am your voice. Today, I add: I am your warrior. I am your justice. And for those who have been wrong and betrayed: I am your retribution," he said.
The real estate mogul is also facing several investigations on both federal and state levels, which could taint his chances of winning back the White House.
In March, Trump became the first ex-president in recent history to be charged with a crime after a Manhattan jury indicted him on charges related to a "hush money" he paid adult film actress Stormy Daniels through his former personal attorney Michae Cohen.
On May 9, Trump was found liable in a civil case brought by advice columnist E. Jean Carroll. In addition, he is also under two Justice Department investigations, as well as in Georgia, for trying to overturn the 2020 election.
Despite this, Trump said that he would not back down.
"I wouldn't even think about leaving," he said to reporters at CPAC when asked whether he would stay in the race if he gets charged.
Nikki Haley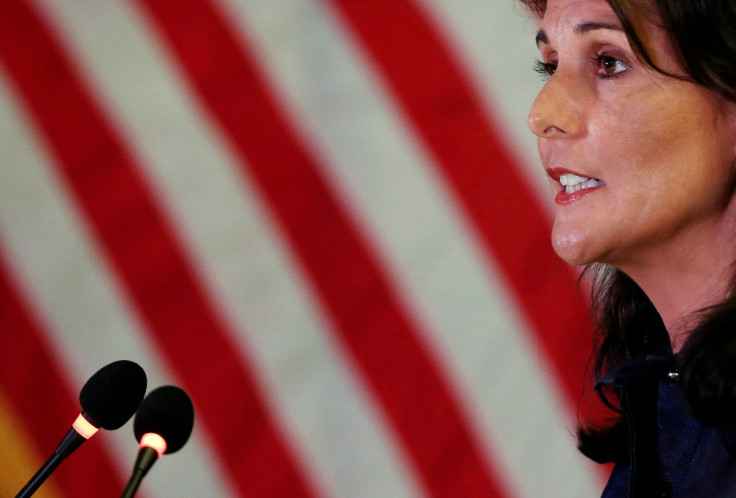 Haley, a former South Carolina governor and Trump's ambassador to the United Nations, was the first challenger of Trump for the Republican nomination after she announced her candidacy in mid-February.
She said it's about time for a new generation of leadership to take over the reins of the country and proposed mandatory mental competency tests for politicians over the age of 75 – a quip against his 76-year-old former boss and Biden, 80.
Recently, Haley got criticized for her "crass" remark that Biden would not finish his term alive.
Vivek Ramaswamy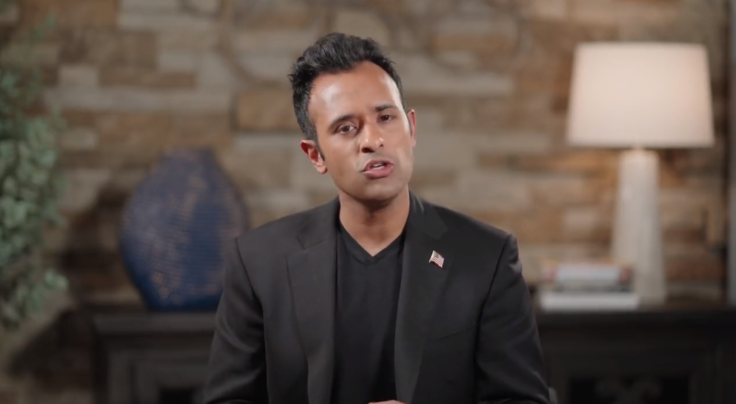 Ramaswamy, who is considered a longshot for the nomination, jumped into the race and branded himself as an "anti-woke" capitalist.
A native of Cincinnati, Ohio, he has ties to U.S. Senator JD Vance and Peter Thiel, a prominent Republican donor.
He is a former biotech executive with a net worth of roughly $600 million.
Larry Elder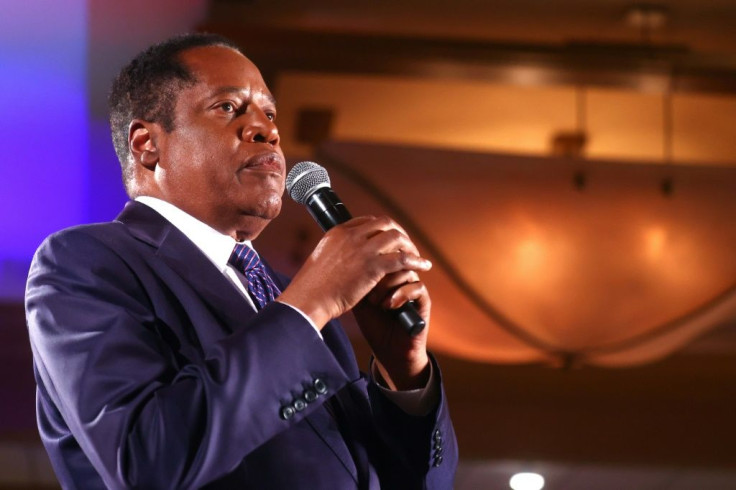 Elder, a conservative radio show host and a gubernatorial candidate in the failed California 2021 recall campaign, announced his bid for the presidency in April on Fox News.
He got the most votes – nearly 3.6 million – against his fellow challengers who tried to oust Gov. Gavin Newsom.
Asa Hutchinson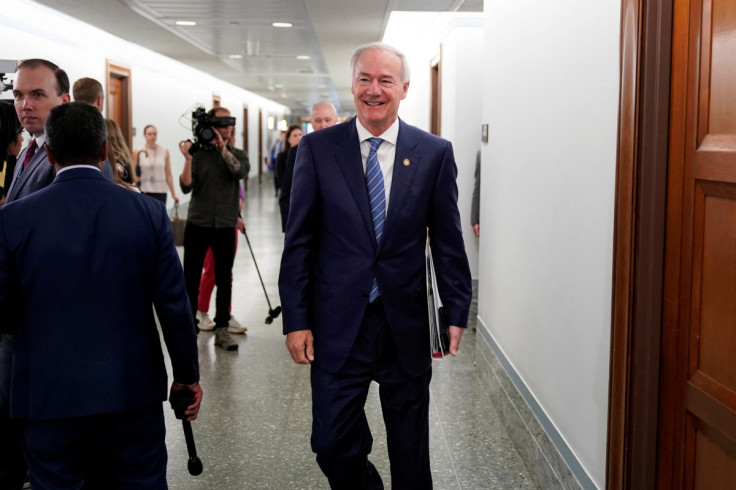 The former governor of Arkansas, Hutchinson is the fourth Republican to announce their bid after he launched his campaign on April 2.
72-year-old Hutchinson served two terms as governor from 2015 to 2023. During his stint at the U.S. House of Representatives, he was one of the impeachment managers of former President and fellow Arkansan Bill Clinton during his impeachment trial.
He called Trump's possible nomination in 2024 the "worst scenario."
Tim Scott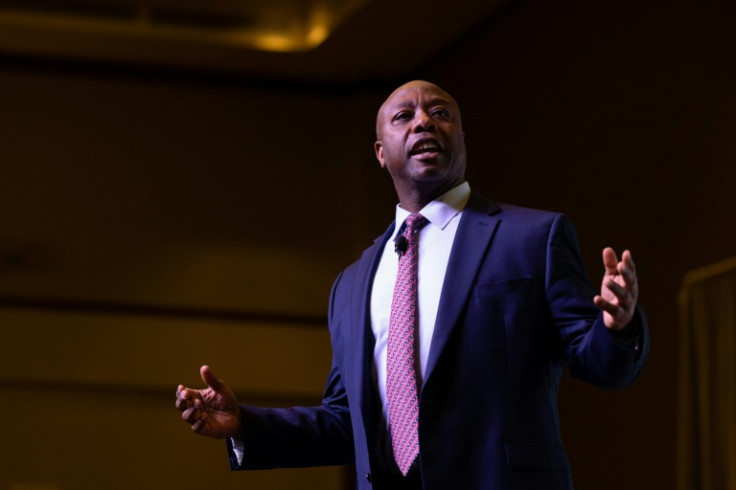 U.S. Senator Tim Scott of South Carolina formally launched his campaign at an event in his North Charleston hometown on May 22. He filed his statement of candidacy with the Federal Election Commission (FEC) on May 19, ending months of speculation about his plans.
"We live in the land of opportunity. We live in the land where it is absolutely possible for a kid raised in poverty, in a single-parent household, in a small apartment to one day serve in the people's House and maybe even the White House," Scott said.
In an interview with CBS News political correspondent Caitlin Huey-Burns, he said he would not commit to supporting Trump if he becomes the GOP nominee.
Ron DeSantis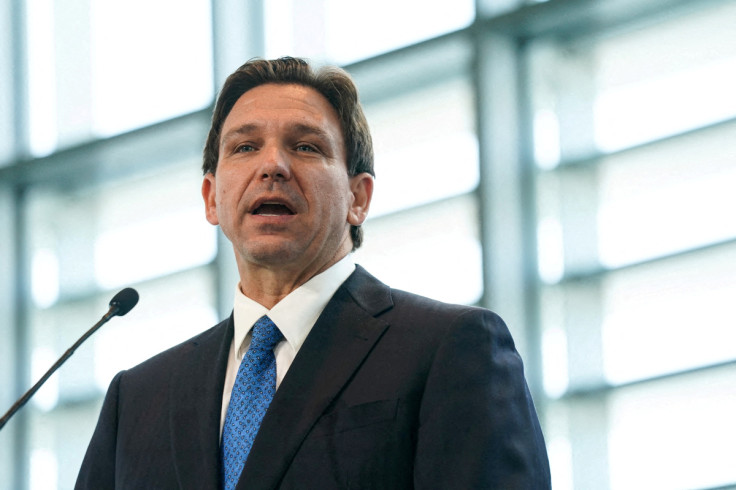 DeSantis, Trump's closest nemesis for the nomination, filed his paperwork with the FEC on May 24. He launched his campaign through a disastrous live Twitter Space appearance alongside the social media's CEO, Elon Musk, and tech investor David Sacks.
"I am running for president of the United States to lead our great American comeback," he said. "But we know our country's going in the wrong direction. We see it with our own eyes. And we feel it in our bones."
Despite being unintelligible to the Space listeners, he laid out an agenda of addressing national crime rates, promoting energy independence and strong immigration, as well as battling the "wokeness" of the left.
"To voters who are participating in this primary process, my pledge to you is this: If you nominate me, you can set your clock to January 20, 2025, at high noon, because on the west side of the U.S. Capitol, I will be taking the oath of office as the 47th president of the United States. No excuses. I will get the job done," DeSantis said.
Mike Pence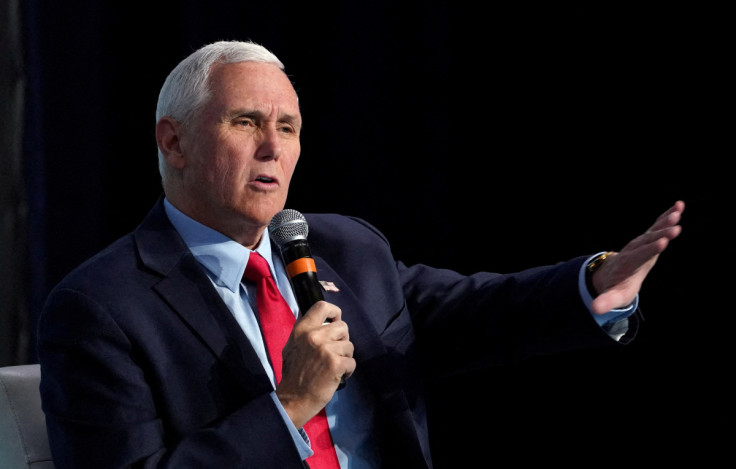 Former Vice President Mike Pence filed his paperwork with the FEC on June 5 and launched his campaign Wednesday through a campaign video that appeared to be a searing criticism against his former running-mate.
"Different times call for different leadership," Pence said in the video. "Today, our party and our country need a leader that'll appeal, as Lincoln said, to the better angels of our nature."
He also accused Trump of abandoning conservative values and being guilty of dereliction of duty for the Jan. 6, 2021 attack on the Capitol.
In a speech at a community college in Des Moines, Iowa, he said that Trump "demanded I choose between him and our Constitution. Now voters will be faced with the same choice," the Associated Press reported.
"I believe anyone that puts themselves over the Constitution should never be president of the United States, and anyone who asks someone else to put them over the Constitution should never be president of the United States again," Pence added.
This is the first time in modern history that a former president and his former vice president are vying for their party's nomination.
Chris Christie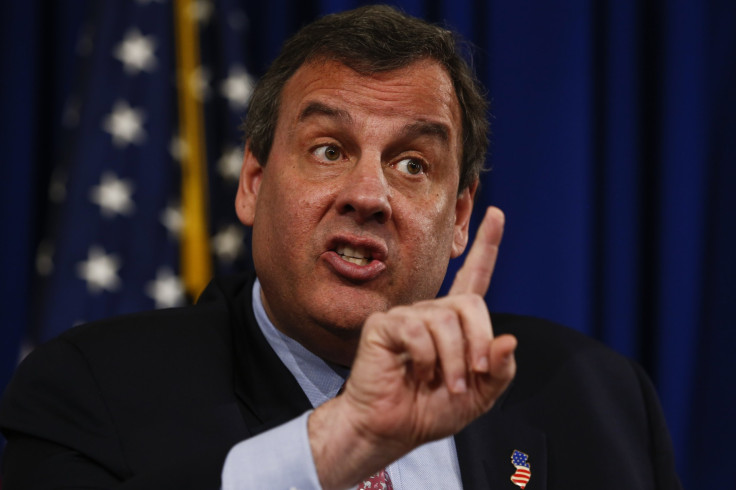 The former New Jersey governor launched his presidential campaign Wednesday and declared he's the only one who could and willing to go toe-to-toe against Trump.
Christie also called Trump "a bitter, angry man who wants power back for himself."
He also said that America has been led by people who have "led us to being small — small by their example, small by the way they conduct themselves, small by the things they tell us we should care about ... They're making us smaller by dividing us into smaller and smaller groups."
"All throughout our history, there have been moments where we've had to choose between big and small," Christie said. "I will tell you, the reason I'm here tonight is because this is one of those moments."
Not long after, Trump began making fun of him, posting an edited video of him in a buffet.
Doug Burgum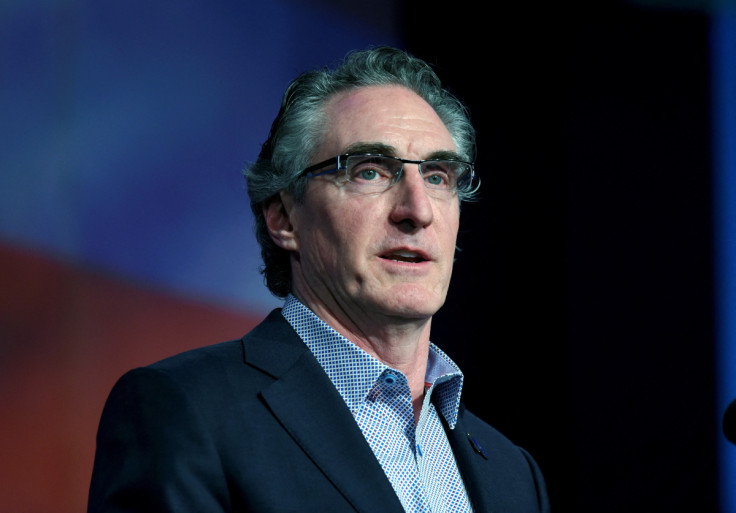 North Dakota Governor Doug Burgum has thrown his hat in the ring after he announced his candidacy Thursday.
"We need a change in the White House. We need a new leader for a changing economy. That's why I'm announcing my run for president today," Burgum wrote in a Wall Street Journal op-ed piece.
Third Party
Cornel West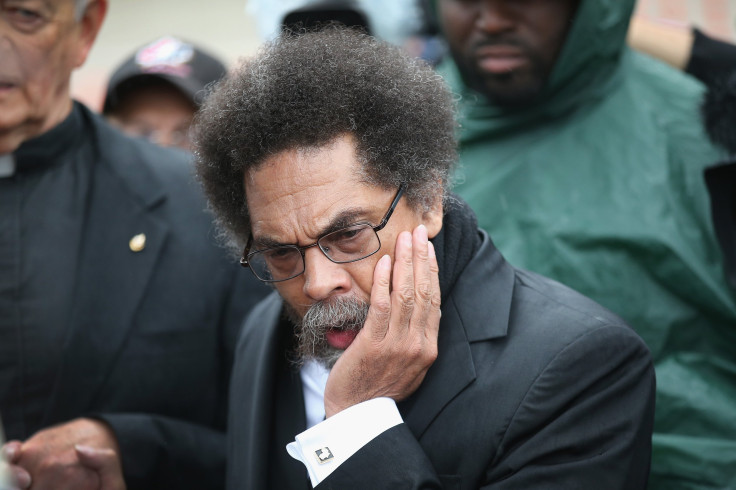 West, a former professor, launched his candidacy as the nominee of the People's Party.
He said he is running as a third-party candidate since "neither political party wants to tell the truth about Wall Street, about Ukraine, about the Pentagon, about Big Tech," according to a video he posted on Twitter.
Last year, he said that the choice between the two major parties was actually a choice between "neo-fascists like Brother Trump or milquetoast liberals like Brother Biden."
West supported Sen. Bernie Sanders' 2020 presidential campaign.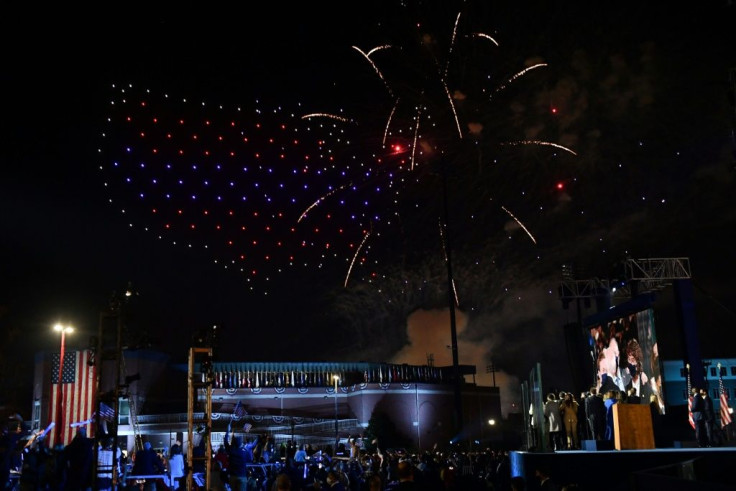 © Copyright IBTimes 2023. All rights reserved.