3 More Secret Service Employees Expected To Lose Their Jobs On Friday: Report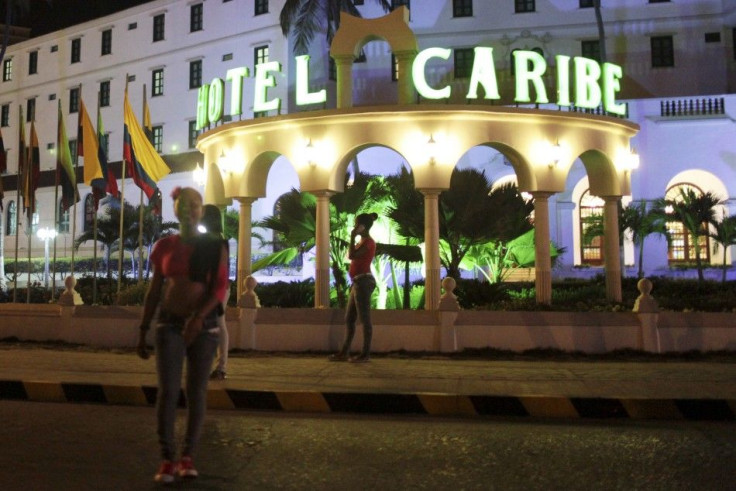 Three more employees with the U.S. Secret Service could lose their jobs on Friday, a source has told the Associated Press. That would bring the number of ousted employees caught up in an alleged prostitution scandal in Colombia to six.
Eleven Secret Service employees along with about 10 military personnel have been caught up in a prostitution scandal since last week. The allegations are that the men, most of whom are married, brought 20 or 21 female foreign nationals, according to U.S. Sen. Susan Collins, R-Maine, back to a hotel where they were staying in Cartagena, Colombia. The incident reportedly took place prior to President Barack Obama's visit to attend the Summit of the Americas meeting.
So far, two of the ousted agents have been identified as David Randall Chaney and Greg Stokes. They were both supervisors for the team of agents in Cartagena, the Washington Post reported Thursday. The third agent, who is not a supervisor, has chosen to resign.
Chaney, age 48, has worked with the agency for about 20 years. He was the supervisor in the international programs division and has a wife and an adult son. Stokes has also worked for the agency for a similar length of time. He was an assistant special agent in charge of the K-9 division.
A woman identified by the New York Daily News as Dania Suarez is now reportedly in hiding after she was revealed as one of the alleged prostitutes in the scandal. The Daily News published her photos on Thursday. The woman has told the New York Times that she was arguing with an agent over payment for the prior night's service. Someone paid her $30 when they had earlier agreed to an $800 fee.
Suarez's lawyer told the Daily News on Friday that she decided to go into hiding because of too much exposure.
Put yourself in her shoes, Marlon Betancourt, a lawyer for Suarez, told the Daily News. Her photo out there has caused her too much stress.
--
© Copyright IBTimes 2023. All rights reserved.