30 Interesting Facts About Elon Musk You Didn't Know About: Net Worth, Children, Businesses And More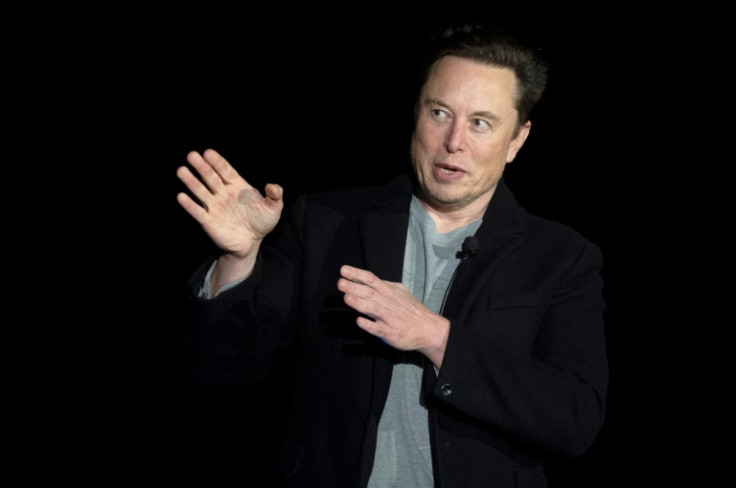 KEY POINTS
Elon Musk dethroned Jeff Bezos as the wealthiest man in 2021
His net worth plummeted by $100 billion this 2022
Musk acquired Twitter for $44 billion this year
The Tesla CEO and founder of SpaceX, Elon Musk, made a buzz owing to his eye-popping richest-man status, former marriage, space travel, and recently, the Twitter fiasco.
Know more about what's in and beyond the wealth of the controversial entrepreneur and business magnate in this clustered list of fun facts you didn't know about.
1. Musk emigrated from South Africa to resist the country's military service and apartheid regime.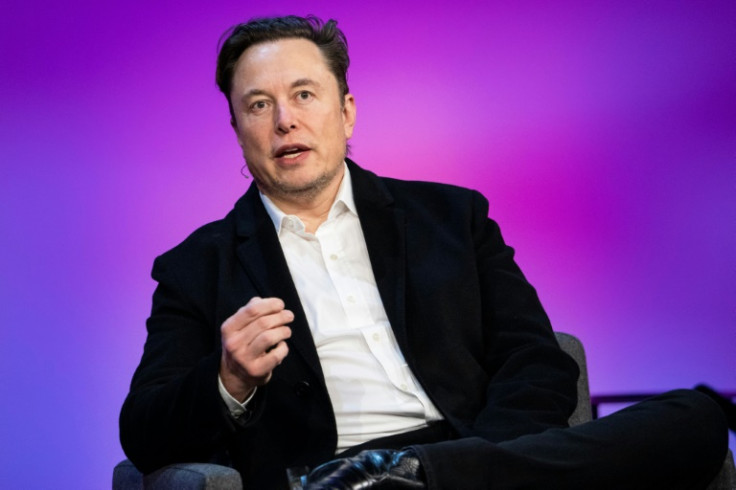 Musk was born to divorced parents — a South African father, Errol Musk, and a Canadian mother, Maye Musk, on June 28, 1971, in the leading African metropolis, Johannesburg.
Musk left South Africa when he was 17 years old after he completed high school. According to Ashlee Vance's biography of Musk titled "Elon Musk: Tesla, SpaceX, and the Quest for a Fantastic Future" (via the New York Times), Musk fled South Africa because he refused to serve in the military there since doing so would have required him to participate in the country's apartheid system.
2. Musk's parents had contrasting jobs.
According to a cover story of Elon led by Esquire Magazine, Elon's mother, Maye, was a dietitian and a model, whereas his father, Errol, might be the one Elon took after due to his father's career as a "serial entrepreneur," electromechanical engineer and a property developer.
Another fun fact is that Maye entered the modeling industry in Pretoria, South Africa, when she was 15 years old and became the face of COVERGIRL at 69.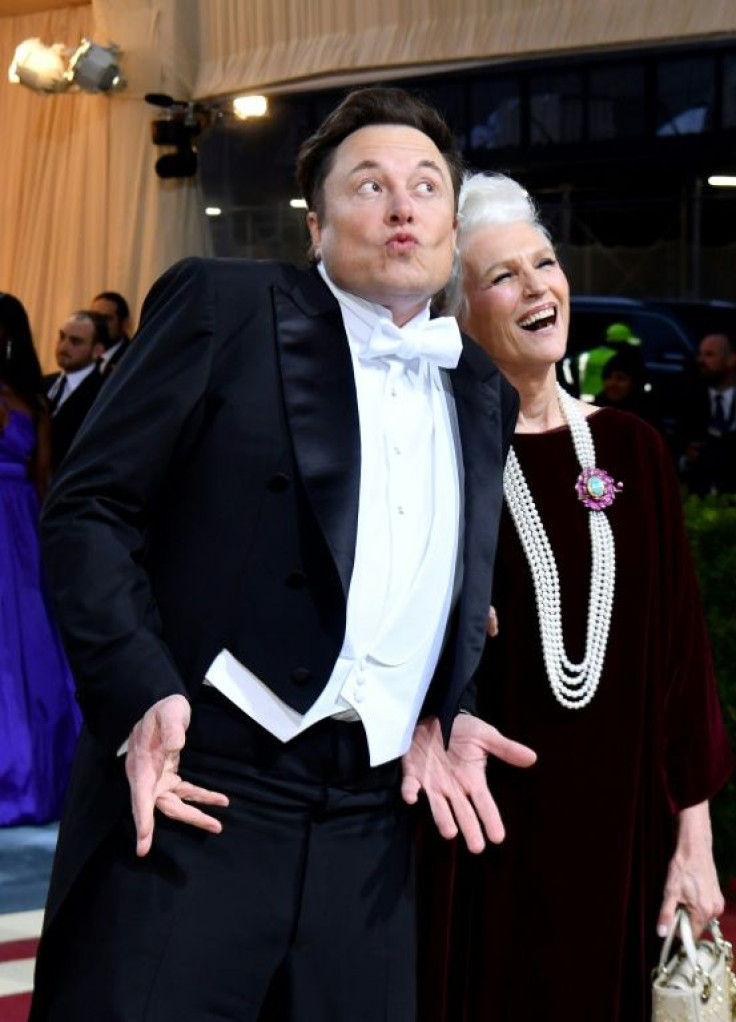 3. He was bullied as a kid.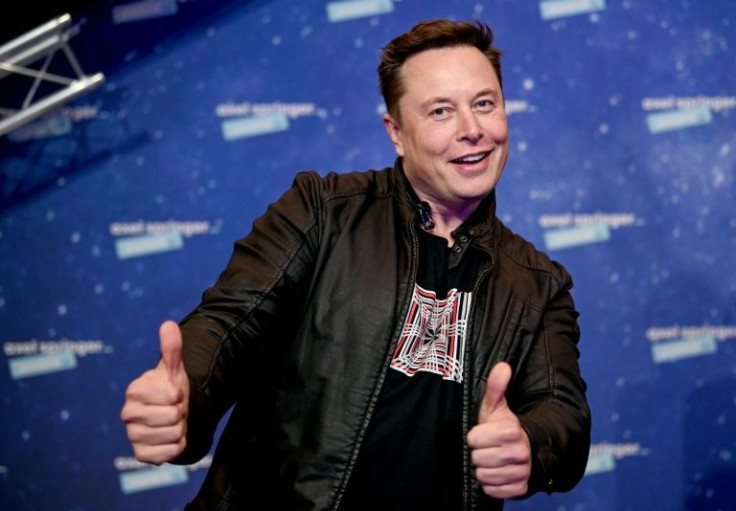 Being at the economic hub of Johannesburg didn't mean that young Elon got to rest his feet.
"It's a rough culture. Imagine rough — well, it's rougher than that. Kids gave Elon a very hard time, and it had a huge impact on his life," Elon's brother, Kimbal Musk, stated, "because there was no recourse. In South Africa, if you're getting bullied, you still have to go to school. You just have to get up in the morning and go. He hated it so much."
Maye also revealed that "Elon was the youngest and smallest guy in his school,"
4. He admitted to having Asperger's syndrome on "Saturday Night Live!"
The tech titan revealed during his 2021 stint as "SNL" host that he's "the first person with Asperger's syndrome (AS) to host" the show amid loud cheers from the audience. He then continued,"or at least the first to admit it."
In 2019, Musk faced the court for tweeting Tesla-related disclosures that reportedly might "affect the financial markets."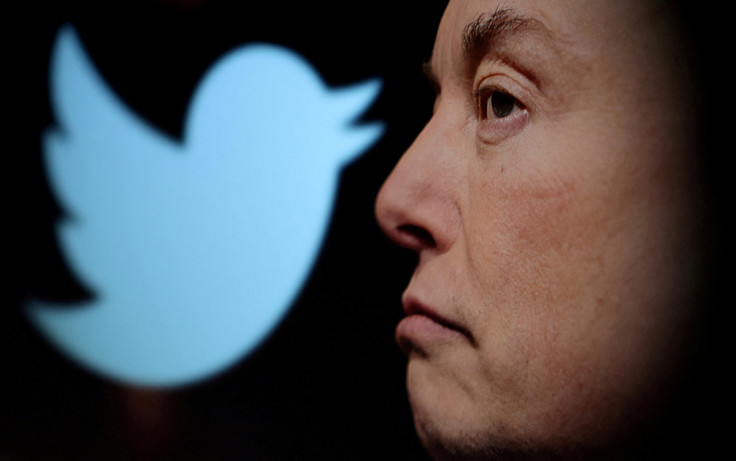 He explained this in his "SNL" monologue. "Look I know I sometimes say or post strange things, but that's just how my brain works" he told the audience. "To anyone I've offended I just want to say, I reinvented electric cars and I'm sending people to Mars in a rocket ship, did you think I was also going to be a chill normal dude?"
AS is a variant of autism spectrum disorder (ASD) characterized by constrained and repetitive behavioral patterns that interfere with social interaction and communication.
5. At the age of 12, Musk made $500 selling the source code to a computer magazine for the video game he created called "Blastar."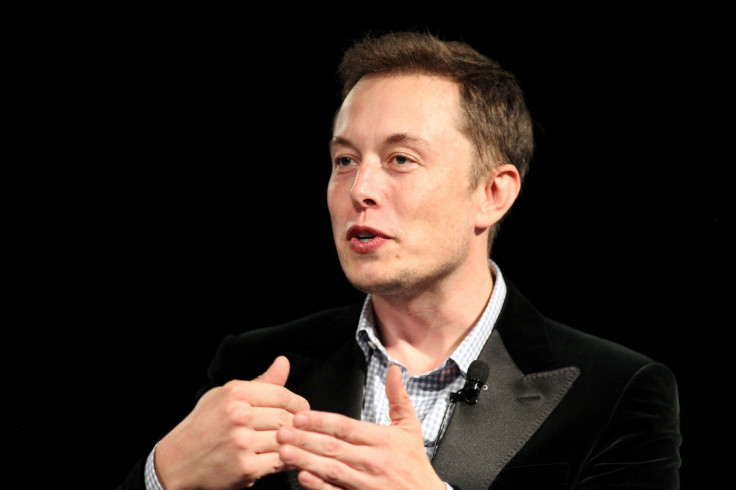 Playing video games influenced many ambitious software engineers to pursue careers in computer programming, and 12-year-old Elon was having so much fun that he created a code for his own video game called "Blastar." Musk sold "Blastar" to PC and Office Technology magazine for $500 after it was launched.
"I think many of the best software engineers in the world are at, or spent much of their career at, video game houses," Musk said, per CNBC. "If people had to try to create incredibly realistic graphics using very little computer power, it's a hard problem, so a lot of people had to write really tight code and come up with really clever ideas to do that."
6. Musk entered Queen's University owing to the large population of girls in the school.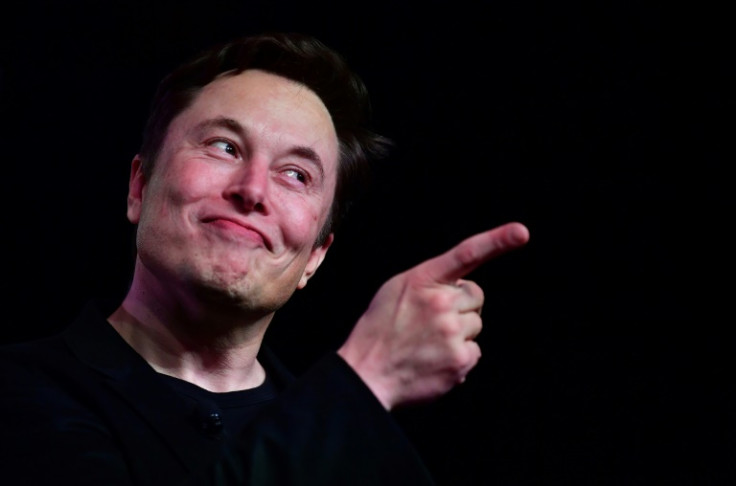 Musk's course was out of the equation when he entered Queen's University.
"It was a close call for me between the University of Waterloo and Queen's." Musk shared, as per Queen's Alumni Review.
"I was going to do physics and engineering at Waterloo, but then I visited the campus ... and, you may not want to print this," he said, "but there didn't seem to be any girls there! So, I visited Queen's, and there were girls there. I didn't want to spend my undergraduate time with a bunch of dudes."
7. He attended Stanford University and dropped out after two days.
The richest person in the world was a Stanford dropout who had the plan to pursue a Ph.D. in physics according to the former Stanford University President John Hennessy.
"I said, 'What was wrong along—the food, the water, the weather?' No, he left to launch his first startup," Hennesy recalled in a forum in 2016.
8. His first company was called the "Zip2."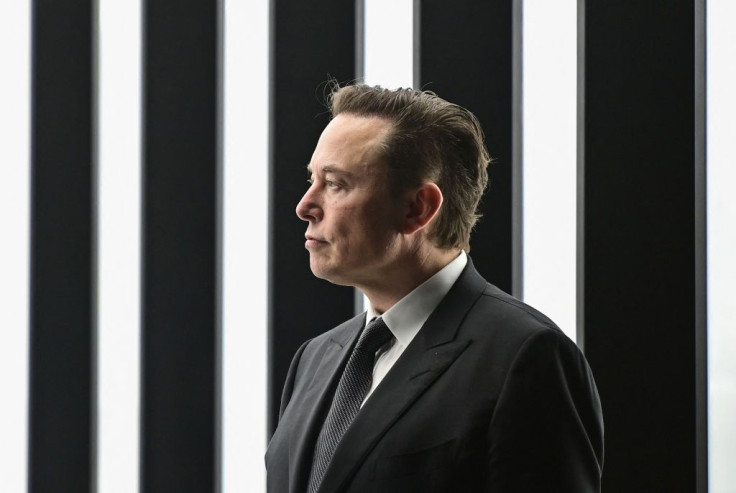 This was the startup that sparked Musk to drop out of Stanford. But either way, it's a choice that put his back to the grindstone.
In his 2014 commencement speech at the University of Southern California, he emphasized that if you're going to start a company, you need to work "super hard."
He shared his humble beginnings to set an example of working really hard by saying, "When my brother and I were starting our first company, instead of getting an apartment, we just rented a small office and we slept on the couch."
Zip2 was a web application created by Elon and his brother Kimbal in 1995 that operated as a city guide for newspapers. The software was later sold for $300 million to Compaq.
9. Musk ran a nightclub to pay his rent.
The foundation of Elon's success has always been his entrepreneurial mindset and atypical choices.
With a scholarship for physics and economics, he went from Queen's University to the University of Pennsylvania in 1992. But to pay his rent, he and his roommate, Adeo Ressi, and their other roommates decided to convert their 10-bedroom frat house into a nightclub.
"I was paying my own way through college and could make an entire month's rent in one night," Musk said, according to the biography Vance wrote. "Adeo was in charge of doing cool s--t around the house, and I would run the party."
10. Musk has 10 children, but he wants more in the future.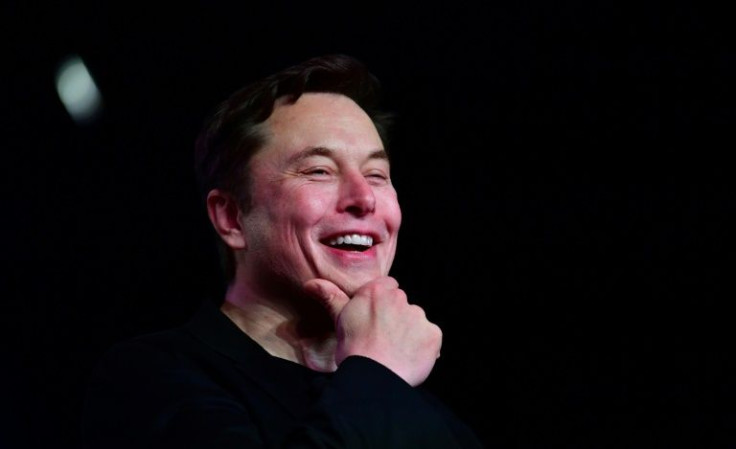 Musk has six children with his ex-wife and Canadian author Justine Wilson. They first welcomed Nevada Alexander Musk, who unfortunately passed away at 10 weeks old due to sudden infant death syndrome (SIDS). The other four are the twins Griffin and Vivian Musk via IVF and the triplet Kai, Saxon and Damian Musk through IVF as well.
He also has two children with his ex-girlfriend and Canadian singer-songwriter and producer Grimes. Musk named their son "X AE A-XII" in May 2020. They conceived their daughter Exa Dark Sideræl Musk through a surrogate in December 2021.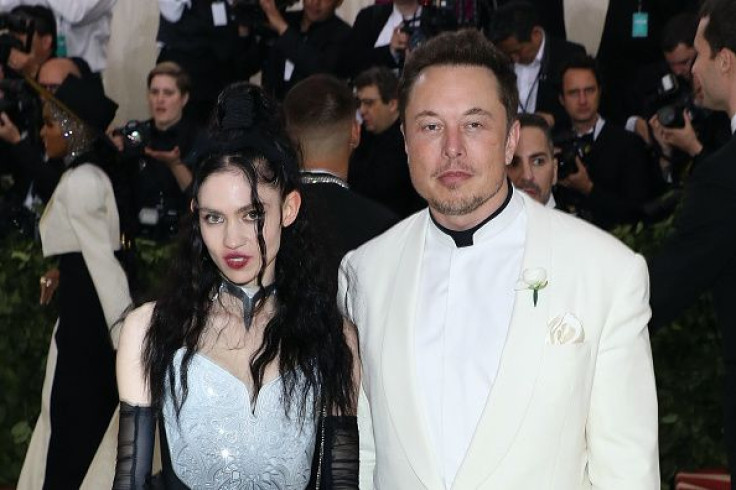 The 36-year-old Neuralink director of operations and special projects, Shivon Zilis, also secretly gave birth to twins through IVF with Elon in November 2021, according to Insider.
Ten kids are neither a large number nor an issue for the billionaire. According to People, Musk is reportedly open to having more children in the future "as long as he can be a good father to them."
11. One of his daughters, Vivian, didn't want to be associated with him.
Griffin Musk's twin Vivian was initially named "Xavier Musk." However, the tech mogul's 18-year-old daughter requested that their name be legally modified to "Vivian Jenna Wilson," adopting their mother's maiden name, as per Page Six.
Musk's transgender daughter gave an official reason in the paperwork regarding the modification of their name which stated, "I no longer live with or wish to be related to my biological father in any way, shape or form."
No personal statement from Elon or Vivian was made publicly. But in 2020, Elon tweeted about supporting trans people; however, he thought that "all these pronouns are an esthetic nightmare."
He added one more reply in the thread saying, "Oh and umm ...," in a quote tweet about Tesla receiving a 100/100 score for LGBTQ equality for the fourth consecutive year.
The score is based on corporate policies, practices and benefits, which include non-discrimination policies and inclusivity. His tweet regarding pronouns then made this score hold heavy irony.
12. The AE in his son's name "X AE A-XII" is pronounced "Ash."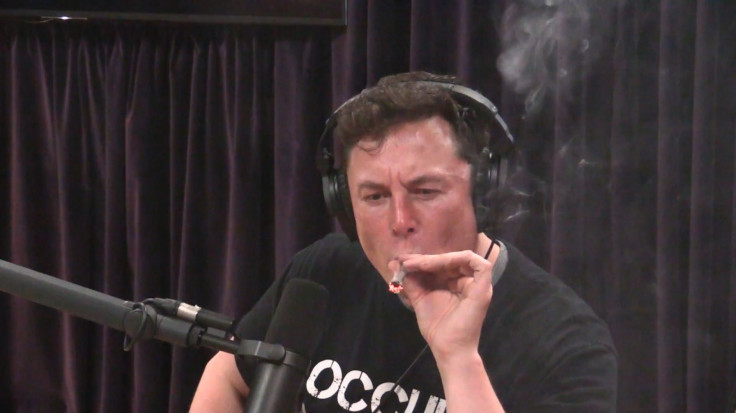 Grimes and Musk weren't joking, and the name they came up with wasn't for a robot.
They gave their son the name "X AE A-XII," and Musk explained the origin of the name on Joe Rogan's podcast (where he was also given a joint).
"I mean, it's just X, the letter X. And then, the AE is pronounced 'Ash.' Then, A-12 is my contribution." he explained during the podcast interview.
But the A-12 in their son's name was effectively altered to A-Xii in compliance with California Law.
The A-12 was derived from their favorite aircraft, according to Grimes. "Archangel 12, the precursor to the SR-71, the coolest plane ever."
Grimes, on the other hand, provided her own breakdown for the moniker in a tweet from May 2020.
13. Musk designed the outfit that Grimes wore to the 2018 Met Gala.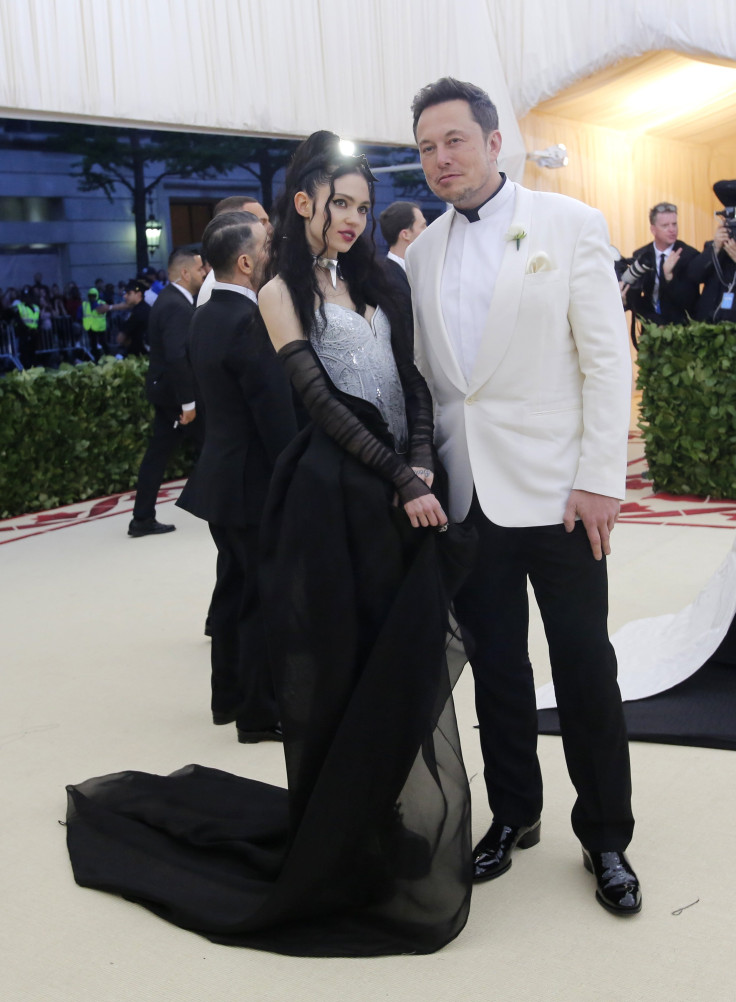 Miranda Priestly's spirit took over Musk ahead of the 2018 Met Gala. According to GQ, Musk designed the look of Grimes from her pointed metal necklace to her white marbled ombré corset made of hard glass that dropped short in the front and covered in a sheer open black cloth.
But contrary to popular opinion, the necklace she wore wasn't inspired by the Tesla logo.
"Everyone got mad and said I was wearing a Tesla necklace, but I wasn't actually wearing a Tesla necklace. It was just a sharp point. But I would wear a Tesla necklace because I believe in sustainable energy," she said, as per People.
14. Musk and Amber Heard met in the film "Machete Kills."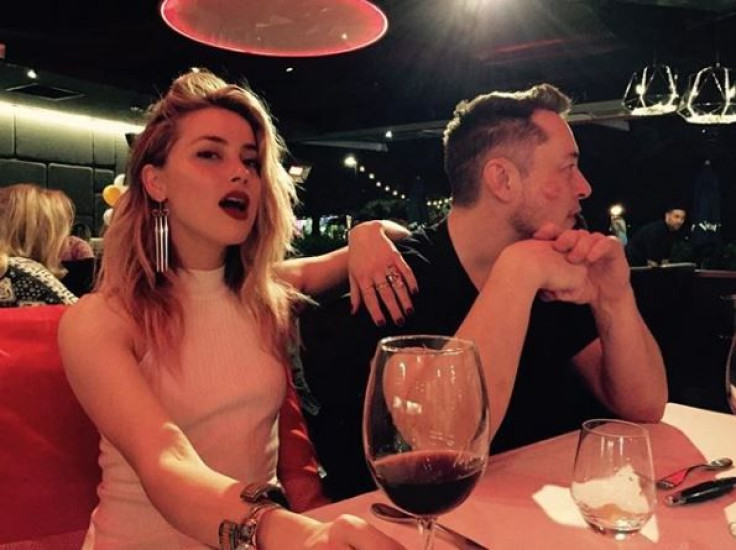 Musk's old flame, Amber Heard, played a role in Robert Rodriguez's action film "Machete Kills" (2013) as "Miss San Antonio" and the tech titan made a cameo appearance as himself. This is where the two met for the first time, and they built a friendship from then on. They started dating in 2016.
In July 2016, the two were seen together in public for the first time at the Delano South Beach hotel in Miami, according to People.
15. He appeared in "Iron Man 2."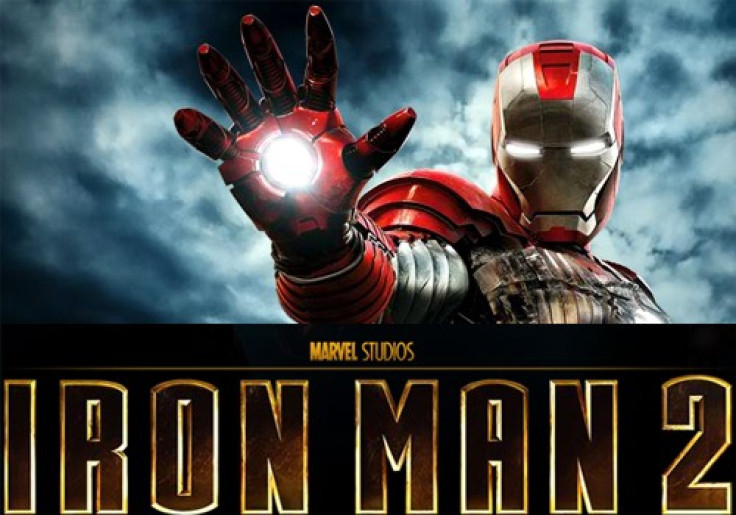 Musk was just casually taking over Hollywood films through several cameos. It was mentioned before that he appeared as himself in "Machete Kills" (2013). Musk also had to play himself in another film, which was the sequel to "Iron Man" (2010).
Musk made a cameo for 11 seconds, during which he appeared with Gwyneth Paltrow's character Pepper and congratulated her on her promotion as the new CEO of Stark Industries. When Robert Downey Jr.'s Tony/Iron Man entered the scene, he praised the "Merlin engines," to which Elon Musk replied, "I've got an idea for an electric jet." Tony responded, "You do? Then we'll make it work."
The SpaceX Merlin spacecraft was alluded to in the line about Merlin engines.
16. He has a nine-figure net worth.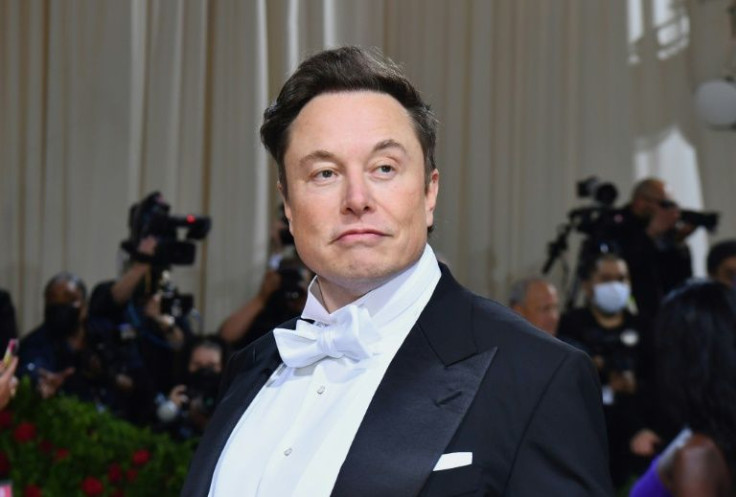 Even though his net worth plummeted to $100 billion this 2022, Musk still holds the title of the richest person in the world with a net worth of $198.9 billion, according to Forbes.
17. He sold 20,000 flamethrowers.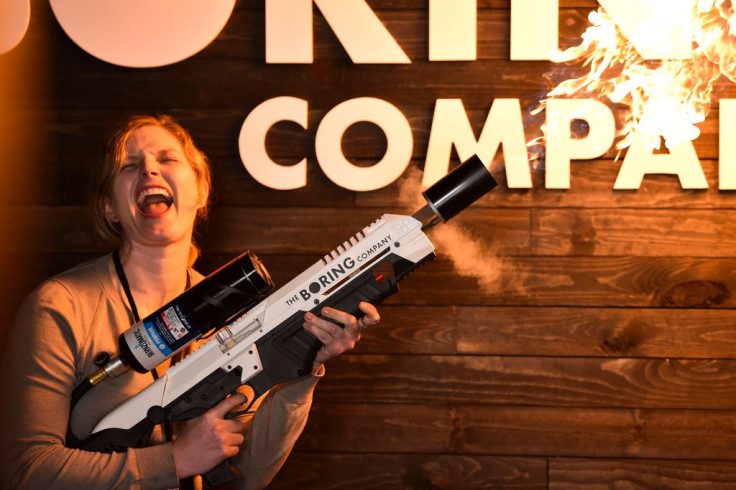 If you think Musk's life choices can't get any more unconventional, they can definitely get more unconventional.
In 2018, Musk sold 20,000 flamethrowers for $500 apiece with a free fire extinguisher under The Boring Company, which is a tunneling and infrastructure construction service company.
His flamethrower production even sparked rumors about him "secretly creating a zombie apocalypse to generate demand for flamethrowers," which the Tesla CEO denied in a tweet.
18. He wasn't the founder of PayPal.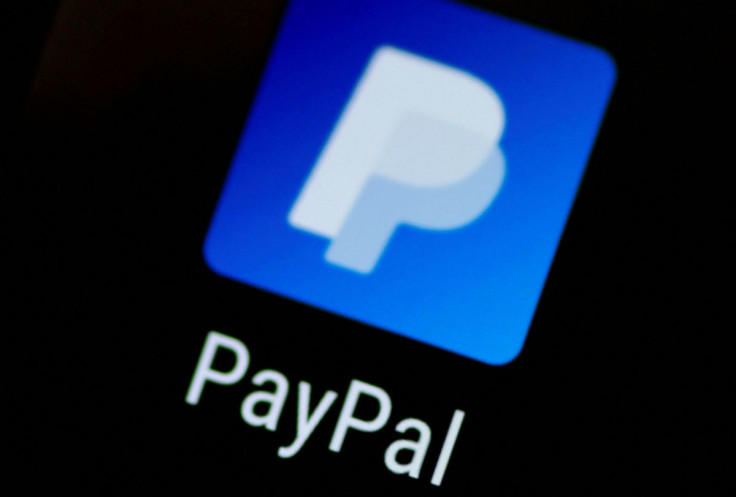 The venture capitalist and Facebook investor Peter Thiel founded Confinity in 1998, a mobile payment security company that partnered with Musk's co-founded digital financial services company, X.com. The competing businesses opted to merge, which formed PayPal.
19. He nearly sold Tesla to Google.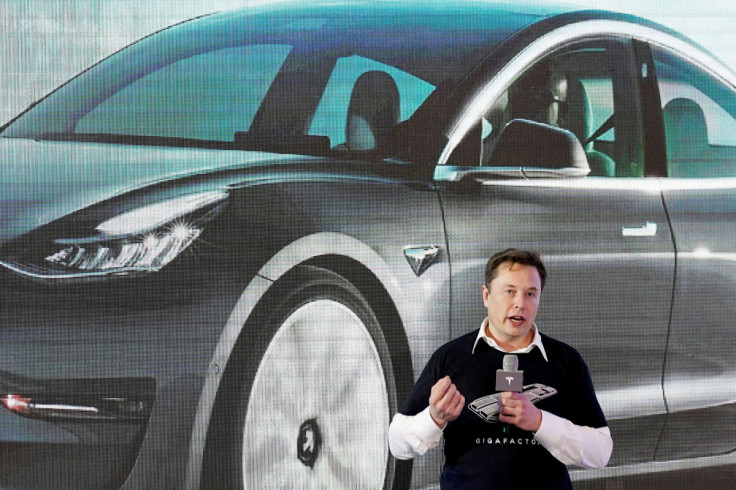 According to Vance's biography on Musk, when Tesla's sales dipped, which drove the company on the cusp of a bust, Musk reached out to Google's former CEO, Larry Page, in 2013.
An excerpt from Bloomberg via Inc. read: "In the first week of March 2013, Musk reached out to [Google chief Larry Page], say the two people familiar with the talks. By that point, so many customers were deferring orders that Musk had quietly shut down Tesla's factory. Considering his straits, Musk drove a hard bargain. He proposed that Google buy Tesla outright--with a healthy premium, the company would have cost about $6 billion at the time--and pony up another $5 billion in capital for factory expansions. He also wanted guarantees that Google wouldn't break up or shut down his company before it produced a third-generation electric car aimed at the mainstream auto market. He insisted that Page let him run a Google-owned Tesla for eight years, or until it began pumping out such a car. Page accepted the overall proposal and shook on the deal."
But because of the deal's terms, the agreement was canceled. Tesla was able to recover from its financial crisis and resume making a profit.
20. He does not receive a salary at Tesla
His wealth is not equivalent to his income, according to CNN. His sustenance is mostly supported by selling stocks.
In 2021, he tweeted that he does not receive a cash income or bonus from any source and that his sole asset is stock.
"I only have stock, thus the only way for me to pay taxes personally is to sell stock," he explained in response to his Twitter poll about whether he should sell the 10% stock of Tesla or not.
21. He launched his Tesla Roadster into space.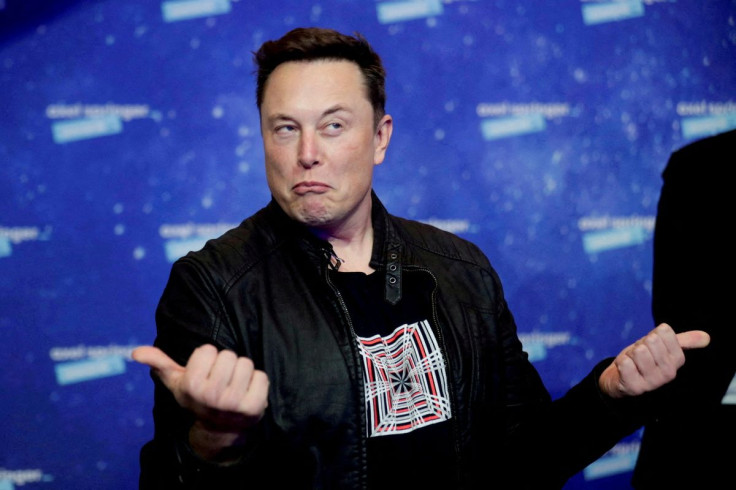 The SpaceX founder Musk chose to launch his Tesla Roadster into space as a test cargo through the first Falcon Heavy rocket because he wanted the 2017 test payload to be "the silliest thing we can imagine," he revealed in a tweet.
The vehicle is 199,717,084 miles from Earth, 247,162,400 miles from Mars and 114,055,459 from the Sun, as of press time, according to Where Is Roadster?
22. He wants to die on Mars.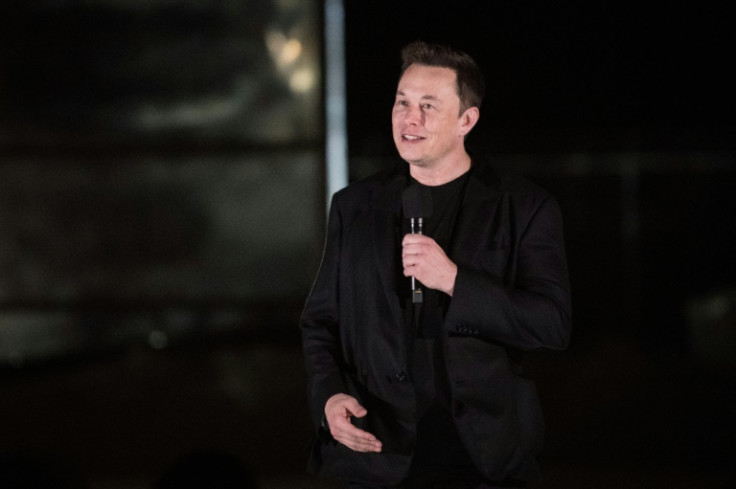 His fascination with space travel and Martian life led him to harbor the unsettling, lifelong hope that humans might one day reach Mars, and this included his desire to die on the cold, desolate planet.
"Space travel is the best thing we can do to extend the life of humanity," he stated, as per Vanity Fair.
He added, "I will go if I can be assured that SpaceX would go on without me . . . I've said I want to die on Mars, just not on impact."
23. The tech mogul doesn't have time for empathy.
His brother Kimbal revealed to TIME that Elon is "savant when it comes to business, but his gift is not empathy with people."
Musk dismissed the gravity of the public health crisis at the time and tweeted that the "coronavirus panic is dumb" as COVID-19 loomed large across several countries where many people suffered and died from the virus.
Musk pushed the idea of house arrest and quarantining people with COVID-19 in a "Sway" podcast interview, as per CNN.
But journalist Kara Swisher questioned Musk about the chance that people affected by COVID-19 would still die despite his suggestion to isolate them.
"Everybody dies," Musk candidly said.
24. He was heralded as TIME's Person of the Year in 2021.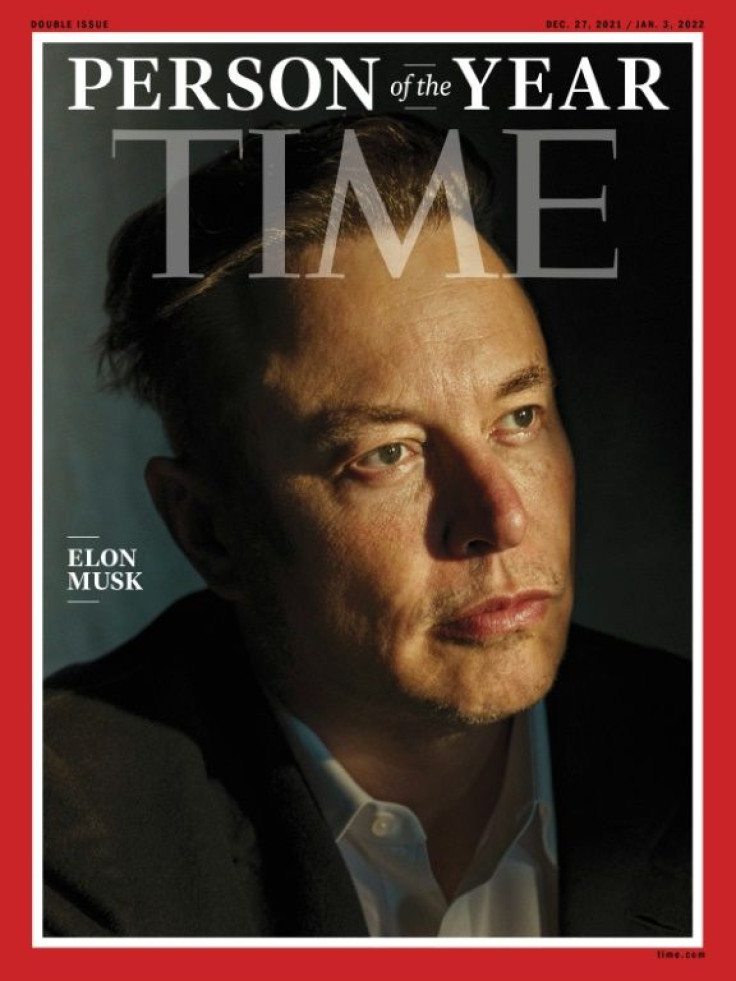 The Tesla CEO, SpaceX founder and richest billionaire was named TIME's 2021 Person of the Year. However, TIME was under fire for giving Musk the title due to the issues he faced that didn't quite exhibit good character.
Aside from downplaying the death toll and danger of COVID-19, Tesla also forbade pro-union shirts, which violated workers' rights. The business magnate also faced issues regarding his untaxed wealth.
25. He has a James Bond car.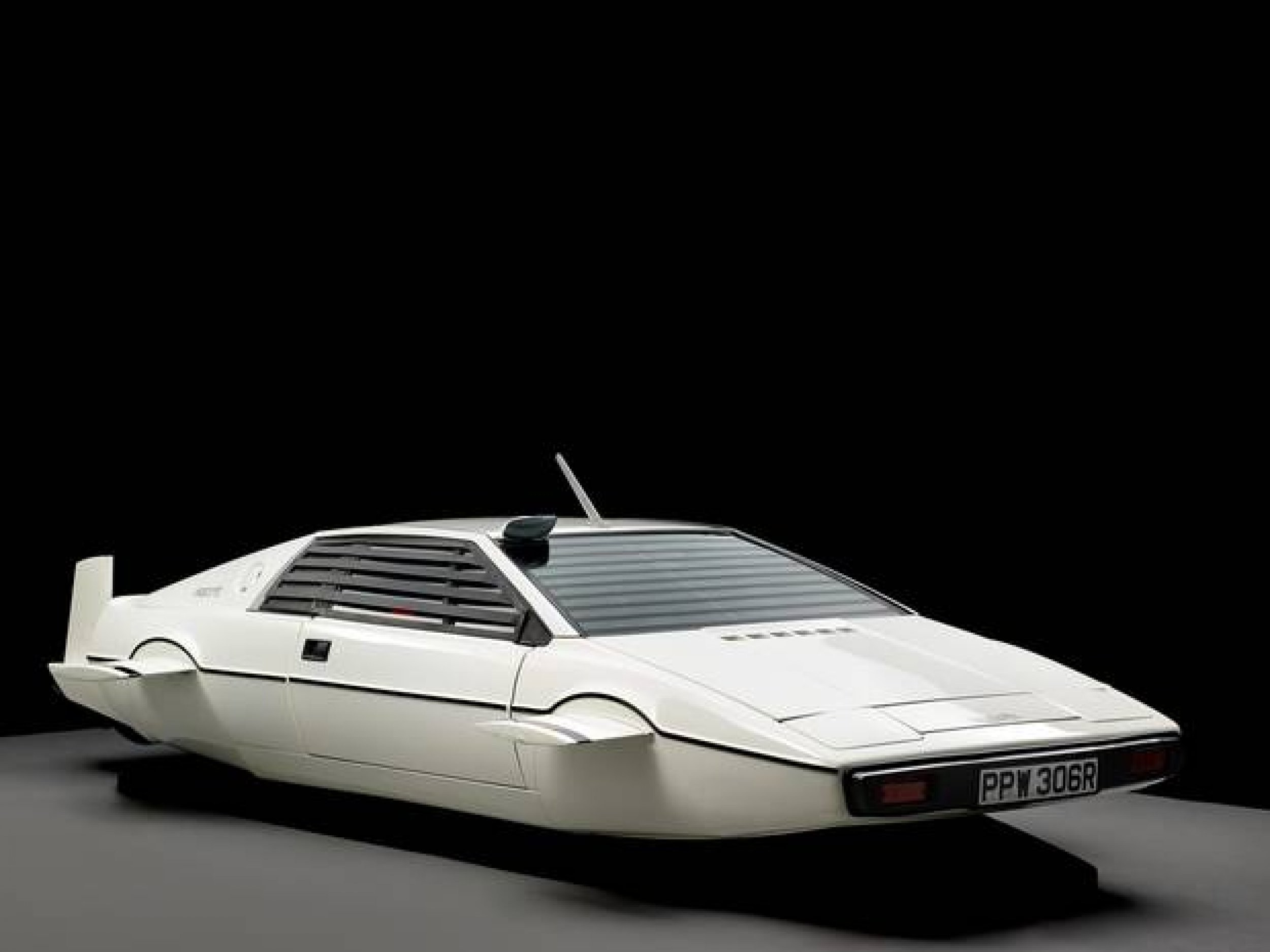 In 2013, Musk secretly spent $997,000 at a London auction for the 007 Lotus Esprit submarine car from the 1977 Bond film "The Spy Who Loved Me."
A Long Island construction contractor initially purchased the submerged automobile for $100 in 1989 and was clueless about the iconic 007 prop he had bought.
26. He loves Diet Coke.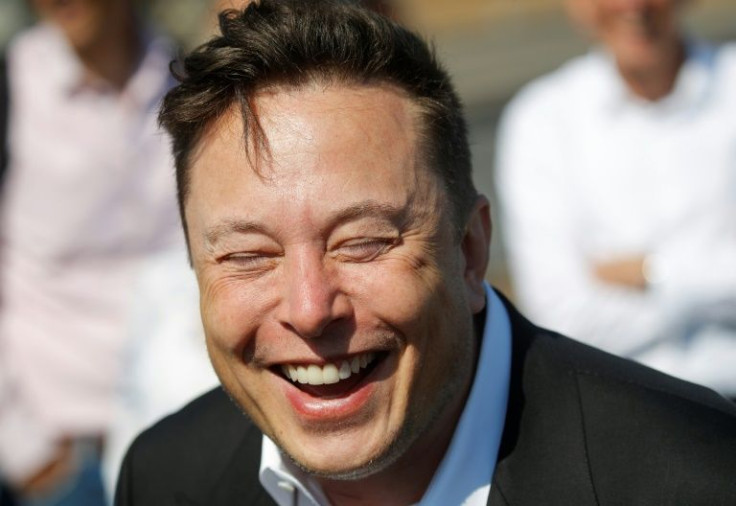 Musk isn't only fixated on space exploration and Martian life. In addition to drinking a lot of coffee, he reportedly used to guzzle 8 cans of Diet Coke per day.
"I got so freaking jacked that I seriously started to feel like I was losing my peripheral vision," he said in an interview with Inc.
He also makes sure that the precious cans of Diet Coke are within his reach. He recently tweeted a photo of his bedside table, which showed two replica guns, an opened glass bottle and, of course, four cans of Diet Coke.
27. It was speculated that he had a hair transplant.
He has since grown some hair compared to his PayPal days.
"If you look at his pictures from his PayPal days, when he sold the company [in 2002], he was pretty bald," the New York and Miami-based hair transplant specialist Dr. Jeffrey Epstein, MD told Page Six.
"I mean, he had a class three to a class four (out of seven) hair loss pattern, and he now shows no evidence, at least in the front, of any hair loss," he added.
Epstein also claimed that the hair transplant allegedly cost around a whopping $20,000 to $30,000.
28. He created a school called "Ad Astra."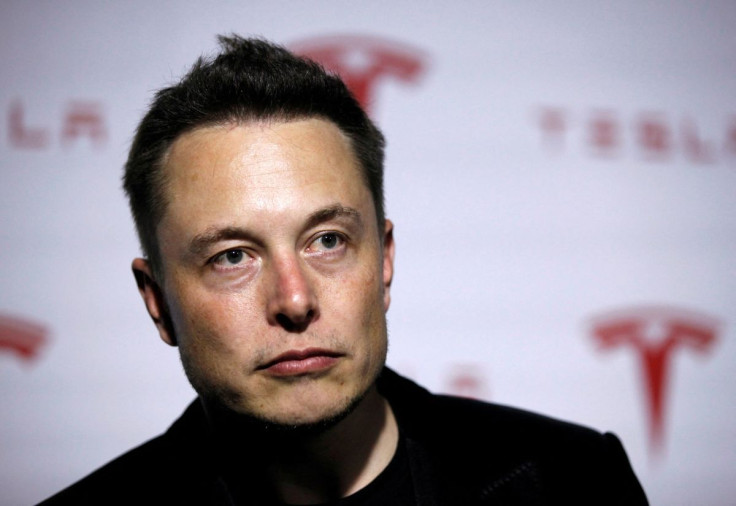 Ad Astra, which means "to the stars" in Latin was undoubtedly the name he had in mind for the school nestled inside a SpaceX factory in 2004. He founded Ad Astra in part to protect his children from potential harm after previously experiencing bullying at school.
Only nine people were enrolled in the private school, five of whom were his children, triplets Damien, Saxon and Kai, as well as twins Griffin and Xavier, according to The Things.
29. Balenciaga left Twitter after Musk's takeover of the platform.
Musk's purchase of the social networking site enforced a vision for the platform's new age that mostly focuses on promoting free speech, which then softens content moderation. The cutback on content moderation worried advertisers since they can becom an easy target of hate speech and misinformation, according to Business Fashion.
Balenciaga left Twitter following Musk's acquisition of the platform. Several media personalities, including Jim Carrey, Shonda Rhimes, Gigi Hadid, Sara Bareilles and Toni Braxton, followed suit. However, Balenciaga didn't release a statement regarding its walkout.
30. Here's how much he paid to acquire Twitter.
Musk took ownership of the bird app for $44 billion. After taking control of Twitter in late October, the tech titan tweeted, "The bird is freed."
© Copyright IBTimes 2023. All rights reserved.
FOLLOW MORE IBT NEWS ON THE BELOW CHANNELS