37 Celebrities Who Attended BLACKPINK's 'Born Pink' Tour Finale In Seoul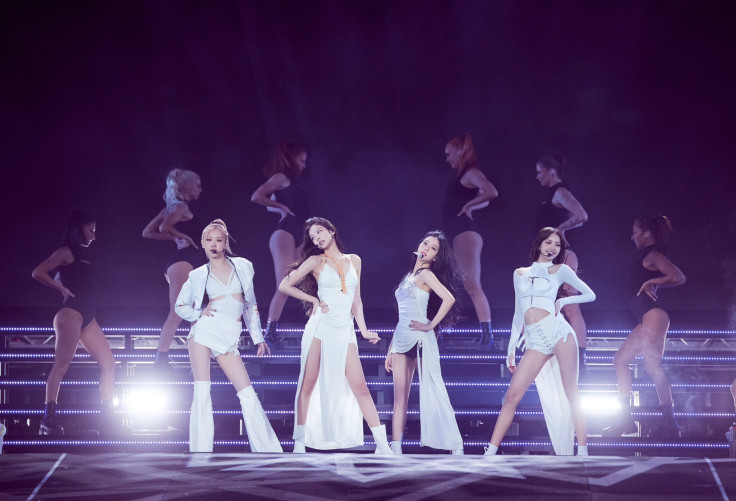 KEY POINTS
BLACKPINK concluded its "Born Pink" world tour over the weekend
BLACKPINK now has the biggest world tour by a female K-Pop act
Several stars flocked to the Gocheok Sky Dome to support BLACKPINK
BLACKPINK just held a two-night encore show at the Gocheok Sky Dome in Seoul, South Korea, for the finale of its "Born Pink" world tour, which garnered thousands of fans — known as BLINKS — to the venue on both days over the weekend.
The internationally acclaimed K-Pop group first kicked off its second world tour in October 2022 at the KSPO Dome in Seoul before it jetted off to several countries across North America, Europe, Oceania and Asia. Interestingly, they gathered about 1.95 million spectators during the run.
Before the quartet went on a break following the success of the tour — now the biggest world tour by a female K-Pop act in history — it appeared that fans made sure to attend the event as well as several K-Pop idols, K-Pop groups, actors, actresses and Korean entertainment industry officials. The dome sold out instantly when tickets went on sale last month; hence, BLACKPINK was able to sell out 66 out of its 66 shows.
To celebrate the end of the "Born Pink" era as well as BLACKPINK's 7th anniversary as a group, check out all the celebrities who attended the event to show support for Rosé, Lisa, Jisoo and Jennie, courtesy of @BBU_BLACKPINK on Twitter.
1.
Red Velvet's Seulgi
2.
Red Velvet's Irene
3.
aespa
4.
BabyMonster
5.
WSJN's Bona
6.
IZ*ONE's Kim Minju
7.
WINNER's Jinwoo
8.
BigBang's Taeyang
9.
Sechs Kies' Jang Suwon
10.
Girl's Day's Hyeri
11.
CLC's Sorn
12.
Woo!ah!'s Nana
13.
Kiss of Life's Belle, Hanuel and Julie
14.
Kim Go-eun
15.
Lee Je-hoon and "Influenza" program director Yoon Sung-hyun
16.
Lee Ho-jung
17.
Shin Hyun-ji
18.
Kim Hye-jun
19.
Lee Ji-ah
20.
Jung Ryeo-wun
21.
Lee Jung-ha
22.
Moon Ga-young
23.
Bae Doona
24.
Ahn Dong-Goo
25.
Lee Dong-hwi
26.
Gong Hyo-jin
27.
"Singles Inferno's" Shin Seul-ki
28.
GRAY
29.
Noh Hong-chul
30.
Kim Hyo-joo
31.
"Snowdrop" pogram director Park Joon Suh
32.
"Village Survival" program director Jung Chul Min
33.
TWICE's Mina and Nayeon
34.
Cha Jung-won
35.
Yang Hye-ji
36.
Kim Hye-yoon, Choi Hee-jin and Heo Nam Joon
37.
Ko So-young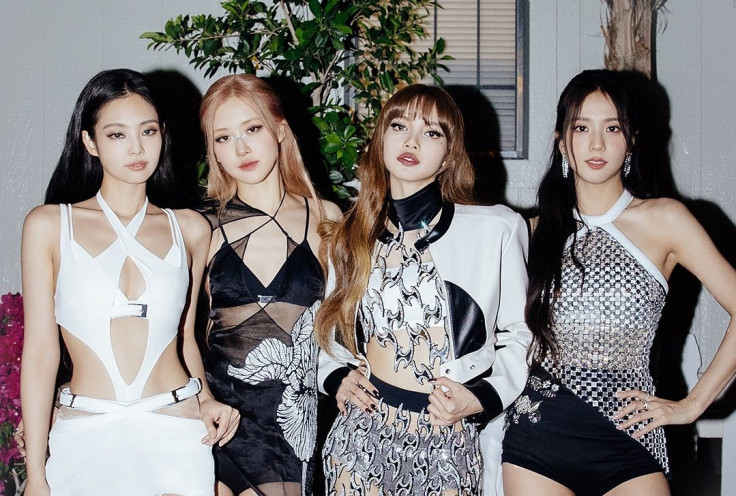 © Copyright IBTimes 2023. All rights reserved.