4 Of The Best 'Destiny 2' Weapons For Arc 3.0 Update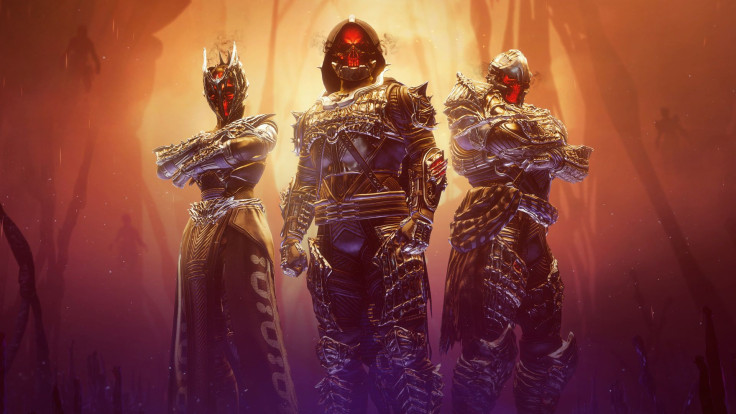 KEY POINTS
Arc 3.0's Amplified buff activates off of kills with any Arc damage source
AoE weapons like grenade launchers can easily trigger Amplify
Coldheart can also be a great choice for Ionic Trace generation
The early Arc 3.0 has given "Destiny 2" players the opportunity to plan their loadouts for the upcoming seasonal update, much to the joy of many who were disappointed with how Solar 3.0's launch was treated at the start of "Season of the Haunted."
Now that the community has an idea of what Arc 3.0 has to offer, here are some of what could be the best weapons to pair with the refreshed subclass.
Salvager's Salvo
This ritual grenade launcher intrinsically comes with the Chain Reaction perk, which causes enemies to explode after getting defeated by grenade explosions. Chain Reaction can be extremely strong in the hands of an Arc 3.0 Guardian thanks to the new Amplified effect, which activates whenever players score consecutive takedowns.
The Forbearance GL from Vow of the Disciple can also be fitted with Chain Reaction, but for most people who don't have regular raid teams, Salvager's Salvo is the way to go.
Sweet Sorrow
"Season of the Risen" introduced the game's first craftable Arc auto rifle in the form of Sweet Sorrow. It might not have made big waves in the past seasons, but it can possibly reach the upper tiers of PvE viability once Arc 3.0 is out.
This gun can be crafted and can roll with awesome perk combos like Triple Tap/Focused Fury, Stats For All/One For All and Killing Wind/Tap The Trigger.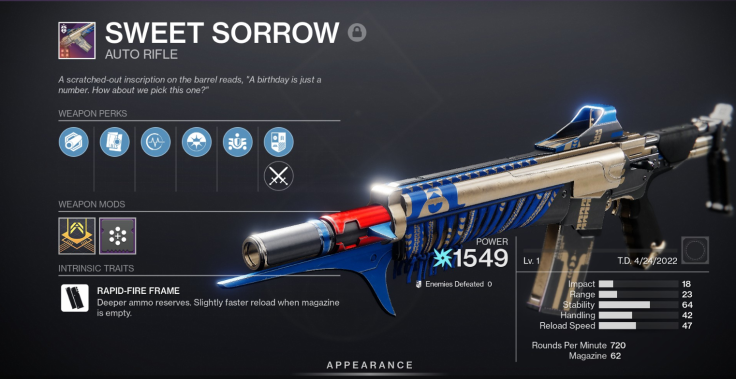 Thunderlord
The Thunderlord machine gun might make a triumphant return in "Destiny 2's" meta once the Arc 3.0 update comes out. It's unknown if it will have any interactions with the Jolt debuff, but at the very least, it will see some use in Nightfalls since the Overload Machine Gun mod will be returning next season.
Riskrunner
The quintessential Arc weapon is on the bottom of this list for two reasons: not only is this the most obvious weapon pick, but there's also a very high possibility that it will get reworked once Arc 3.0 is released.
This gun grants Arc resistance and a chain lightning effect on its shots whenever the player gets hit by Arc damage, which could cause an uproar in the PvP community. As for PvE, it's fine the way it is, but for posterity's sake, players should keep an eye out for what changes might happen to this gun in the future.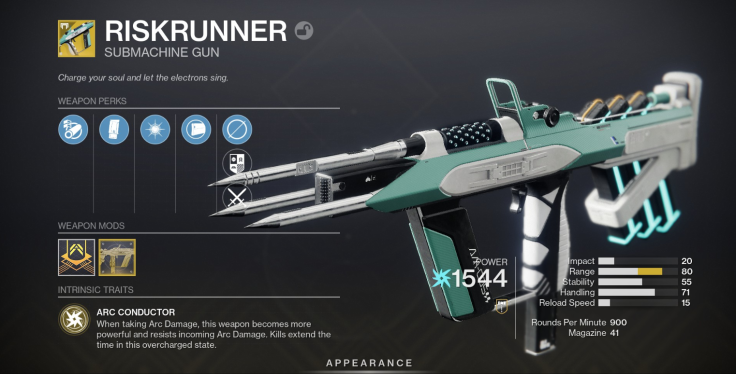 © Copyright IBTimes 2023. All rights reserved.