4Chan Threatens To Leak Nude Emma Watson Photos With Fappening Countdown Clock; Warning Comes After UN Feminism Speech [VIDEO]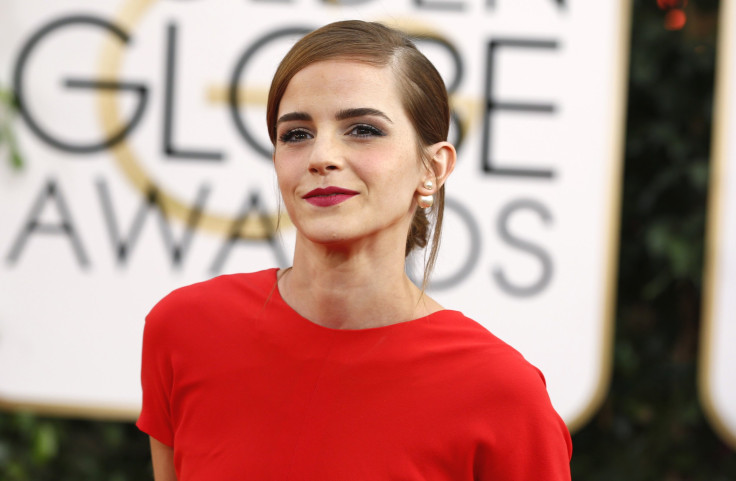 An ominous message to Emma Watson was posted on the image-sharing site 4Chan Monday morning, warning that something will be revealed about the actress in four days. The threat is not specific, but the "Emma You Are Next" headline makes it clear that nude pictures of Watson might soon be revealed as part of the continuing "Fappening" scandal.
A message reading "Never Forget, The Biggest To Come Thus Far" is stamped onto the page below an image of Watson wiping away a tear and the countdown clock. Watson, 24, starred as Hermione in the "Harry Potter" film franchise and, last week, delivered a stirring speech on feminism at the United Nations.
While it's unclear if hackers have actually stolen pictures of Watson, such a leak would put her in the company of such celebrities as Jennifer Lawrence, Kate Upton, and an underage McKayla Maroney, the Olympic gymnast. The Watson warning comes after another round of celebrities were victimized, with private pictures of Kim Kardashian, Gabrielle Union and Kate Bosworth, among others, posted online Saturday.
The leak has prompted concern about the privacy and security measures for customers who rely on the cloud to store their personal information. Apple announced after the first photos were made public that it had patched an iCloud flaw believed to be at fault for the leak. Still, the hackers responsible have previously bragged that they've been trading the photos for years, an indication that Watson might be among the young women targeted.
In past cases the pictures were quickly from removed from 4Chan - - the website that spawned Anonymous, the Rickroll phenomenon, and a number of other polarizing issues online - - only after users saved the images. The pictures were then reposted to Reddit, the Pirate Bay and elsewhere, leaving many to wonder if those sites actually stand behind the pro-privacy, equality-for-all platforms they purport.
Yet for all its self-inflated rhetoric, 4Chan's reputation is based on a series of pranks meant only to inspire "lulz," a more sinister version of "lol." The site's popular among skilled hackers who would have little difficulty creating a countdown clock meant only to publicize the Fappening scandal and make Watson nervous.
Fake countdowns are also nothing new. Last year someone made headlines by promising to reveal that a new game in the "Fallout" franchise would be unveiled soon, only to be exposed by the same people he infuriated.
Watson has been the subject of more positive headlines since she was named the U.N. Women Goodwill Ambassador, a position she's already used to call on both men and women to "take up the mantle" for future generations.
"I was appointed six months ago, and the more I have spoken about feminism the more I have realized that fighting for women's rights has too often become synonymous with man-hating," she said at U.N. headquarters in New York City upon the launched of the "HeForShe" campaign. "Both men and women should feel free to be sensitive. Both men and women should feel free to be strong."
A video of the speech is included below:
© Copyright IBTimes 2023. All rights reserved.