iCloud Nude Leaks: 26 Celebrities Affected In The Nude Photo Scandal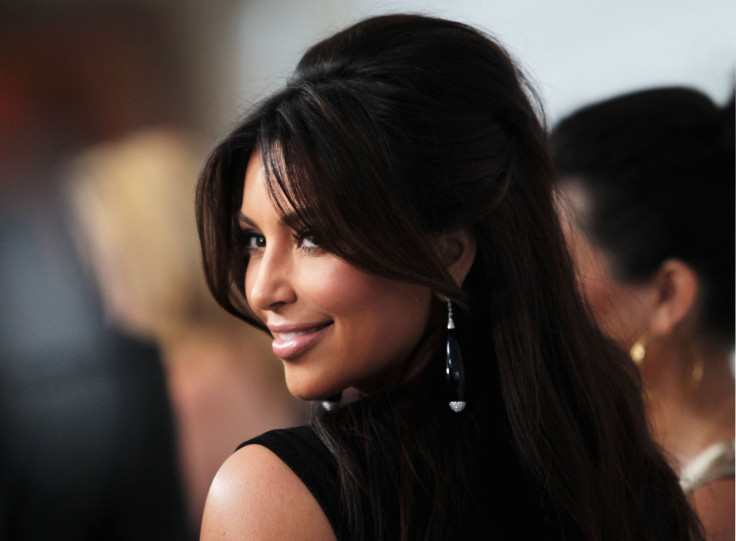 Celebrity hackers have struck again. Less than a month after the 4chan Apple iCloud nude photo leak, more nude celebrity photos hit Reddit and 4chan during the weekend.
TMZ broke the news on Saturday that Kim Kardashian became the latest victim in a series of hacked celebrity photos. The images were uploaded to Reddit and 4chan; however, the sites quickly removed the content due to "The Fappening" debacle that occurred in late August.
Check out the breakdown of every celebrity affected by the iCloud nude photo leak in the last month:
1. Jennifer Lawrence
"Hunger Games" starlet Jennifer Lawrence was involved in the first iCloud hack that was posted by 4chan. The site reportedly posted 60 explicit images of the 24-year-old actress.
"This is a flagrant violation of privacy," a spokesperson for Lawrence said in a statement to Buzzfeed. "The authorities have been contacted and will prosecute anyone who posts the stolen photos of Lawrence.
2. Kate Upton
Sports Illustrated model Kate Upton was also involved in the late August iCloud leak. Photos of Upton with her boyfriend, Major League Baseball pitcher Justin Verlander, were reportedly released. The 22-year-old's attorney, Lawrence Shire, released a statement on the matter.
"This is obviously an outrageous violation of our client Kate Upton's privacy," Shire said in the statement released to Us magazine. "We intend to pursue anyone disseminating or duplicating these illegally obtained images to the fullest extent possible."
3. Victoria Justice
Former Nickelodeon star Victoria Justice took to Twitter following the massive celebrity photo hack. The 21-year-old posted the following message:
"Shortly after I tweeted about pics of me being fake, I was faced with a serious violation of privacy. There have always been fake photos of me on the internet, but I will not be put in the position to defend myself as to what is real or what is fake. I am angry at this massive invasion of privacy, and like the other women who are in this situation alongside of me, I am taking legal action to protect my rights."
4. Krysten Ritter
Nude photos of "Don't Trust The B---- In Apartment 23" and "The Blacklist" actress Krysten Ritter were released in the hack. The 32-year-old did not comment on the photos.
5. McKayla Maroney
Olympic gymnast McKayla Maroney initially took to Twitter to call the leaked photos "fake"; however, she changed her tune shortly after. TMZ obtained a letter directed to Porn.com from Maroney's lawyers, stating that she was under the age of 18 when the photos in question were taken.
6. Mary E. Winstead
Scream queen Mary E. Winstead was one of the many celebrities to take to Twitter after the photos were leaked. The 29-year-old posted the following tweets:
7. Becca Tobin
"Glee" actress Becca Tobin tried to make a joke out of her leaked nude photos. The 28-year-old tweeted:
8. Ariana Grande
"Bang Bang" singer Ariana Grande denied that the hacked photos were of her. The 21-year-old told one of her Twitter followers that her "petite --- is much cuter than that."
9. Kirsten Dunst
Actress Kirsten Dunst allegedly had some of the most graphic images leaked. She took to Twitter to "thank" the Apple iCloud.
"I try to have a sense of humor about a really unfortunate situation," Dunst told E! News about her post. "The FBI is investigating, so they're handling it right now."
10. Melissa Benoist
"Glee" starlet Melissa Benoist reacted to the scandal by posting a "Ted Talk" video that explained why internet users should only give their "clicks" to news sites they trust.
11. Yvonne Strahovski
Yvonne Strahovski of "24: Live Another Day" also released a statement denying the nude photos were of her.
"It is with great sadness and disappointment that I address this hacking issue," she wrote on her Instagram account. "To my fellow actresses whose privacy has been invaded -- my heart goes out to you. I'm so disappointed that there are people in the world who feel the need to comitt (sic) these criminal acts. Some of these pictures are fake, my own included."
12. Lea Michele
Lea Michele of "Glee" chose to stay quiet on the nude photo release.
13. Kaley Cuoco-Sweeting
"Big Bang Theory" actress Kaley Cuoco-Sweeting tried to make a joke out of the 4chan leak. The actress posted a photo on Instagram that was blurred out to make it appear as if she and her husband, Ryan Sweeting, were naked on a beach. Recently the 28-year-old appeared on "Jimmy Kimmel Live" and opened up about the illegally obtained images.
"Every day there's like 30, 'Kaley Cuoco Nude Photos.' It's been going on for years. There's all these fake ones," the actress admitted. "Then this one came up and I'm like, 'Oh, it's another fake one.' Then I started getting emails like, 'No, there's some real ones going around.' So I looked at it and I was like, 'Oh, my god. There are some real ones!'"
14. Ali Michael
More than 100 photos of model Ali Michael allegedly were leaked. The 24-year-old did not comment on the images.
15. Brie Larson
Actress Brie Larson did not comment on the hacked nude photos.
16. Jessica Brown-Findlay
Jessica Brown-Findlay of "Downton Abbey" did not comment on an allegedly leaked video of her, but her ex-boyfriend, Thomas Campbell did.
"It was a huge invasion of privacy, I feel really sorry for her," he told the British newspaper the Daily Telegraph.
17. Teresa Palmer
Actress Teresa Palmer chose to stay mum on the subject of the leaked photos. "I have so much to say about the subject," she told E! News. "I wish I could. It's actually a federal investigation so I'm not allowed to say anything about it but of course, it's an interesting situation."
18. Kim Kardashian
Kim Kardashian is the latest big name to be added to the leaked nude photos list. The images posted online are rumored to be prior to her wedding to Kanye West because she reportedly is not wearing her wedding ring in the photos.
19. Hope Solo
Olympic soccer player Hope Solo was another new victim in the photos leaked on 4chan and Reddit. She has not released a statement.
20. Lake Bell
"Boston Legal" actress Lake Bell was among the many celebrities involved in the second nude photo hack.
21. Avril Lavigne
Photos of Canadian singer Avril Lavigne have reportedly hit the Web. She has not commented on the explicit images.
22. Vanessa Hudgens
Nude selfies of former Disney star Vanessa Hudgens allegedly were released. She has yet to comment on the hacking.
23. Leelee Sobieski
Leelee Sobieski is one of the latest nude photo hack victims. She has not released a statement.
24. Mary-Kate Olsen
The actress and fashion designer was another one of the big names involved in the second leak. The 28-year-old has not released a statement.
25. Hayden Panettiere
Photos of "Nashville" star Hayden Panettiere were leaked in the second hacking. The pregnant 25-year-old has not released a statement.
26. Gabrielle Union
Gabrielle Union and her husband Dwyane Wade released the following statement:
"Our private moments, that were shared and deleted solely between my husband and myself, have been leaked by some vultures. I can't help but to be reminded that since the dawn of time women and children, specifically women of color, have been victimized, and the power over their own bodies taken from them. These atrocities against women and children continue worldwide. For anyone else being affected by these and other hacking and hate crimes -- we send out love, support and prayers. We have done nothing wrong."
FOR FREE to continue reading
✔️ Unlock the full content of International Business Times UK for free
offer available for a limited time only
✔️ Easily manage your Newsletters subscriptions and save your favourite articles
✔️ No payment method required
Already have an account?
Log in
© Copyright IBTimes 2023. All rights reserved.