5 Best Verizon Smartphones to Rule in 2012 [VIDEOS]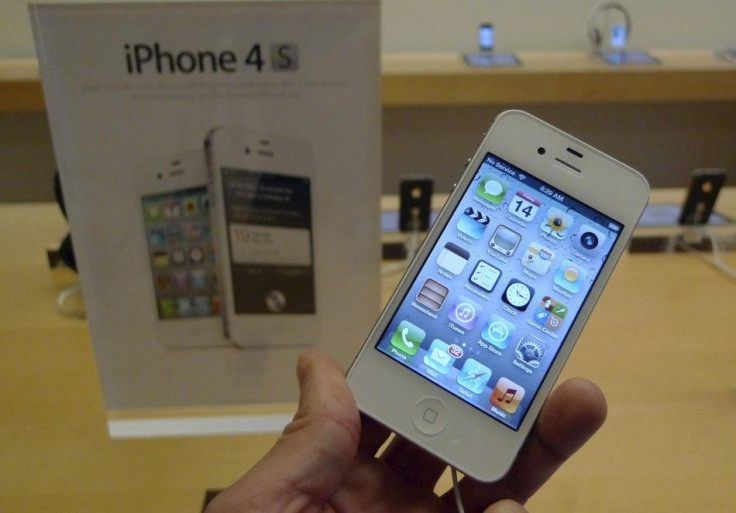 Verizon Wireless has launched an array of great smartphones over the final quarter of last year and in the first two months of this year.
Smartphone lovers, however, crave to see more and feel that the best phones are yet to be released in the coming days.
Prior to that, Verizon was known for its great network but the worst portfolio of phones. The company, however, seems determined to change its image and thus has launched some high-quality smartphones over the last few months.
We have picked five smartphones that were released in the last quarter of 2011 and in the first quarter of 2012 and till date have been receiving raving reviews either for their great features, excellent performance or outstanding battery longevity.
Check out the list of Verizon's five smartphones that we think are the best phones launched by the company and will rule the smartphone market in 2012.
1. Motorola Droid Razr Maxx
When it comes to battery power and longevity, nothing can be compared to Moto's Droid Razr Maxx. The phone comes with a revolutionary battery of Li-Ion 3300 mAh, which gives up to 21 hours of talk-time.
Despite this powerful and bigger battery, the company has managed to give a slim, attractive, and strong design retaining the beautiful Motorola display. The phone also includes 1.2GHz dual-core processor, and Verizon 4G/LTE data speed, powerful multimedia features and good security features.
The Verizon price of Droid Razr Maxx is $299.99.
2. Samsung Galaxy Nexus
Samsung Galaxy Nexus, which is the first Ice Cream Sandwich smartphone, with its 4.65-inch high-definition Super AMOLED Contour display, dual-core 1.2GHz Cortex-A9 CPU, TI OMAP 4460 chipset, PowerVR SGX540 GPU, 1GB of RAM, 16 or 32GB of internal memory, Near Field Communication (NFC) technology, 4G LTE support, a 5 megapixel rear-facing camera with 1080p video capture and a 1.3 megapixel front-facing camera for video calls, is a phone worth buying.
While Galaxy Nexus, which is considered to be one of the best smartphones launched by the Korean electronics giant, sports a beautiful display and performs brilliantly but lacks microSD card slot, good camera and does not support Google Wallet.
The Samsung phone is available on Verizon at $299.99.
3. iPhone 4S
Apple's iPhone 4S, which was unveiled on Oct. 4, received overwhelming responses since its launch.
Although the Apple smartphone does not feature some prominent specs like edge-to-edge design, a larger display, 4G LTE and Near Field Communication (NFC) technology and microSD card slot, inclusion of great features like 1GHz dual-core ARM Cortex-A9 processor, PowerVR SGX543MP2 GPU, an Apple A5 chipset, an 8-megapixel camera and Apple's revolutionary voice assistance Siri gave iPhone 4S an edge over all its competitors.
It has a 3.5-inch TFT Retina multi-touch display and is loaded with the latest Apple operating system iOS 5.
The Apple smartphone features alternating antennae for better call reception, CDMA and GSM support, iCloud and Bluetooth 4.0 wireless technology. The phone has a Li-Po 1,420 mAh battery, with 8 hours of talk time on 3G networks and up to 14 hours on 2G networks (GSM).
iPhone 4S is available at $399.99.
4. Motorola Droid 4
Motorola Droid 4 is the company's first QWERTY keypad smartphone that supports 4G LTE.
The phone is launched only a week before and already has impressed reviewers with its excellent keyboard, swift LTE data, and a 1.2 GHz dual-core processor.
Although the keyboard-toting phone is a little weighty compared to its competitors and its fuzzy screen, not-so-good camera dampen the interest of the Moto lovers, the phone's excellent keyboard and a super-responsive processor make this smartphone one of the best in its class.
Motorola Droid 4 was launched Feb. 10, 2012 by Verizon at $200 with a two-year contract.
5. HTC Rezound
HTC Rezound is beefed-up with uber-cool features like gorgeous 4.3-inch 1280 x 720 pixel super LCD screen, HD display, a 1.5GHz dual-core Scorpion processor, an 8-megapixel rear camera with dual-LED flash, a 2-megapixel front-facing camera, and Verizon's 4G/LTE speeds.
It is the first smartphone in the U.S. that sports Beats Audio integration and features lightweight Beats headphones, which are high-performance headphones brand-backed by Dr. Dre.
HTC Rezound is available at $199.99.
Read More Articles on Similar Topics:
Samsung Galaxy Nexus, Motorola Xoom Lose Google Support: Doomsday for Verizon CDMA Phones?
Motorola Droid 4 Released: All About the Keypad-Enabled Smartphone
© Copyright IBTimes 2023. All rights reserved.
FOLLOW MORE IBT NEWS ON THE BELOW CHANNELS