5 Reasons Why Beyoncé Won't File For Divorce From Jay Z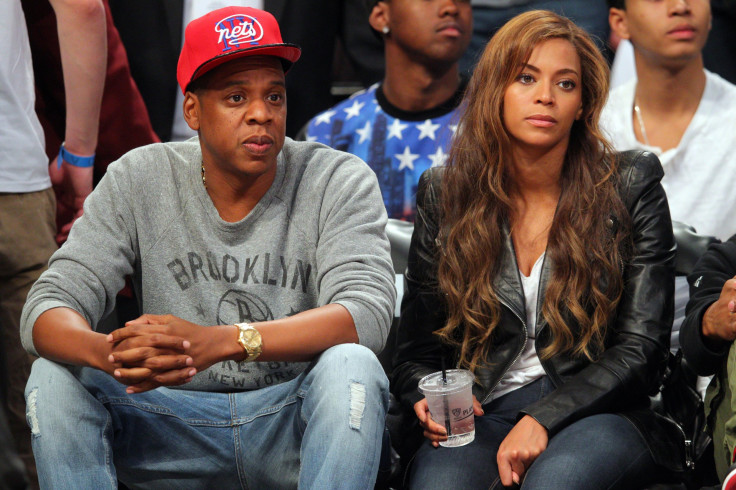 Following "elevator-gate", multiple outlets are reporting that Beyoncé, 32, and her husband of six years, rapper Jay Z, 44, are headed for what is being labeled as an "inevitable" split. While the A-list duo has released a statement claiming to have "moved forward as a family" following the May 5 incident with sister Solange Knowles, the tabloids are singing a different tune.
"They've been on the verge of divorce for the past year," a source told OK! Magazine in its latest print edition. "Jay and Bey go to public events and put on a front that they're happily married, but they haven't been happy for a while."
Life & Style is also reporting that divorce is in the cards for the "Crazy in Love" performers, one unidentified "family insider" confirming to the magazine that a breakup is just on the horizon. "It's been real rocky for them," said the source. "Divorce is inevitable and Beyoncé's only option."
While Beyoncé is rumored to be out on the outs with her beau of more than a decade, there are several reasons for the songstress not to forward with a separation.
IT WOULD BE EXPENSIVE
With Beyoncé and Jay Z's combined net worth estimated to be $900 million, legal experts are reporting that their divorce could cost upwards of an astounding $1 billion. "It would be the most expensive celebrity divorce in history," Goldie Schon, a California family lawyer, told Life & Style. "Attorneys' fees and professional fees could be in excess of $100,000 every month. The cost of divorce is endless."
IT MIGHT BE BAD FOR BUSINESS
Not only would their celebrity divorce break monetary records, it could also hurt their income in the long run. According to Life & Style, the couple are trying to keep their union together in order to complete their "On The Run" tour, which is reportedly selling tickets for up to $342 a pop. "A divorce would simply be bad for business," reported the magazine. "That's the big reason why they're keeping their troubled relationship a secret." A source relayed a similar sentiment to OK!, saying, "Beyoncé has been told by their manager that they need to maintain a united front."
BLUE IVY
Despite their own issues, Beyoncé's top priority is reportedly the well-being of their 2-year-old daughter Blue Ivy. While there is no word if the tot is what is keeping the entertainers together, sources are speculating that the pair would share custody of Blue if they split. "Little Blue Ivy is the light of both of her parents' lives," reads Life & Style's report, adding that the pair is adamant about the youngster being "unscathed" by a potential divorce.
IT'S ALL ABOUT THE IMAGE
According to Life & Style, Beyoncé may be holding back from ending her relationship with Jay Z in an effort to keep up their happy couple persona. "Beyoncé is extremely careful about her image, and everything she does is thought out and planned," said one source. "She is obsessed with them appearing as the perfect family."
HE RUNS HER CAREER
Following her 2008 nuptials to Jay Z, the music mogul has reportedly taken over his wife's career. While Beyoncé's father Mathew Knowles used to serve as her manager, Life & Style is reporting that Jay Z has since taken over the job. "Jay Z is very controlling," said one insider. "[Beyoncé] basically went from having her father running her life to Jay running her life."
© Copyright IBTimes 2023. All rights reserved.