5 Richest African Americans In USA
KEY POINTS
There are only five billionaire African Americans in the U.S.
The richest African American in the U.S. is Robert F. Smith
Oprah Winfrey is the only female African American billionaire in the list
There are more than 600 billionaires in the United States. Out of this number, only five are Africa-Americans. While this figure probably proves the different opportunities afforded the whites and the blacks, this is still a pretty impressive feat.
Here are five of the richest in USA in 2019:
Jay-Z
Jay-Z is now worth at least $1 billion. His massive fortune can be attributed to a successful music career and sound investments in tech companies, a talent management agency and the liquor industry.
One of his secrets to success is having his own brand. Jay-Z has his own music streaming platform, clothing line and a sports bar. Born Shawn Carter, the hip-hop legend also has stakes in Uber.
4. Michael Jordan
Jordan built his fortune via his own signature shoe. Aside from his career earnings, he also made money appearing in movies such as "Space Jam" and endorsement deals with Hanes and Gatorade, to name a few.
MJ's net worth is around $1.9 billion, per Business Insider. He is the current owner of NBA team Charlotte Hornets.
3. Oprah Winfrey
Winfrey's fortune is many thanks to the longevity of "The Oprah Winfrey Show" which spanned 25 years. It made her a household name and helped her build her own television network after.
Her estimated net worth is at $2.7 billion. She also makes money from writing books and through appearance fees. The former TV host is the only female African American to eclipse the billion dollar mark fortune.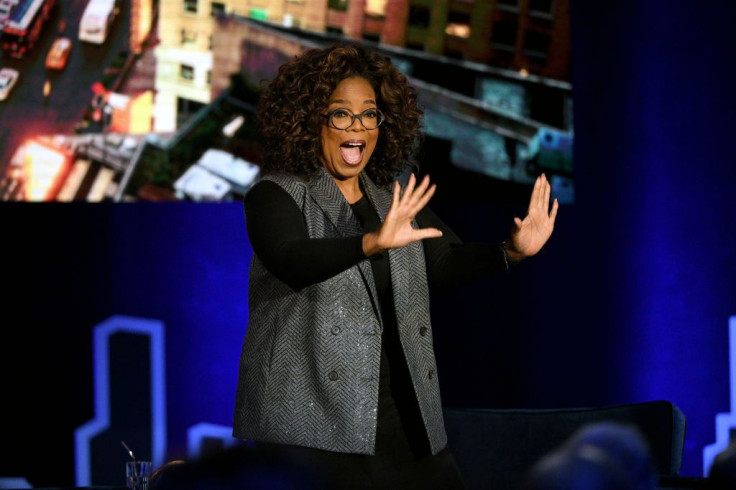 2. David Steward
Steward made a name for himself in the IT industry. He founded the World Wide Technology which went on to record an impressive $11 billion in sales. World Wide Technology has deals with Microsoft, Cisco and Dell and became a major force in the tech world. It has serviced government agencies such as departments of Defense, Transportation and Agriculture, according to Forbes.
Steward's estimated fortune is about $3.5 billion.
1. Robert F. Smith
Smith is the wealthiest African American in the U.S. with around $5 billion net worth. He built his fortune by founding Vista Equity Partners, which has a valuation of $50 billion.
Despite the riches, Smith does not forget to pay it forward. He pledged to pay for the college debts of the graduating students of Morehouse College. He also signed the The Giving Pledge three years ago, which states that he will give his fortune to charities.
© Copyright IBTimes 2023. All rights reserved.