6 Most-Viewed TikTok Videos BTS' Jungkook Liked Using His Official TikTok Account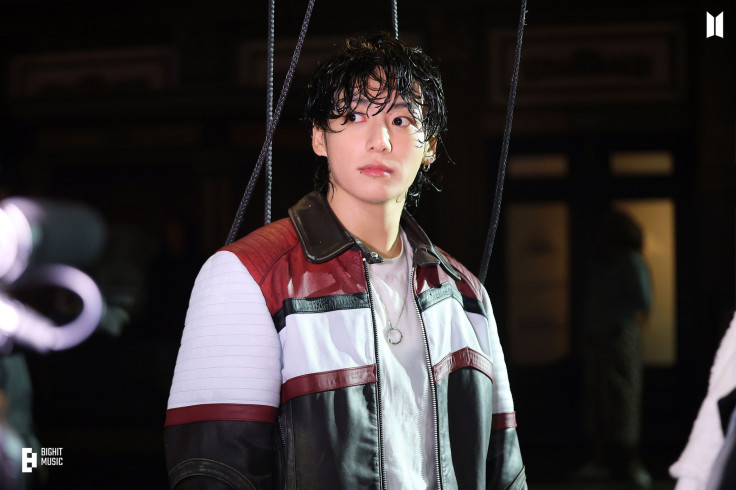 KEY POINTS
Jungkook accidentally revealed his private TikTok account to ARMYs
The BTS member has since changed his TikTok username to "JK"
Most videos Jungkook liked were dance covers of his solo single "Seven"
Eagle-eyed ARMYs have finally uncovered BTS member Jungkook's private TikTok account after the latter accidentally used his account to share some of his favorite "Seven" dance covers on Weverse.
Before changing the name to "JK," the 25-year-old South Korean artist used the pseudonym "Ian" — a name fans would not easily recognize, given that Jungkook was also inactive on social media platforms.
Following the revelation, the "Butter" hitmaker did confirm that he was the account user via Weverse but clarified that it wasn't for personal use, only for "monitoring."
It could be assumed that he used the account to select the participants for the recently concluded #SevenDaysAWeek Challenge where fans worldwide were encouraged to send in their dance covers of "Seven" — Jungkook's solo debut single, released last month.
For ARMYs who have just discovered Jungkook's TikTok account, below is the list of the six most-viewed videos he liked using his personal profile.
1. "Seven" by ENHYPEN
ENHYPEN members Jungwon and Jake jumped in on the #SevenDaysAWeek dance challenge, showing off their version of the choreography. Of course, the members slayed the performance and even received praise from Jungkook via Weverse.
Sharing the duo's video, Jungkook captioned the post: "Way to go, way to go!"
2. "Sleep 7 Days A Week" by agamy_119
Interestingly, Jungkook liked a cute cat video, showing the pet lying down and sleeping every day. The song in the background used was his single "Seven." It currently has about 9.8 million views on TikTok.
3. Niana Guerrero and Natalia's practice run for "Seven"
The Philippines-based sibling dance duo recently sent in their entry for "Seven," which caught the attention of 9.6 million viewers and Jungkook's as well. Niana and Natalia could be seen dancing to the chorus of "Seven" in what appeared to be the living room of their house.
4. "Seven" by @wandakidian
TikTok user @wandakidian — who has been actively covering various dance trends on the platform — also uploaded his version of the "Seven" dance trend, dancing alongside his two friends. Ian, however, added his signature style influenced by the Afro-dance genre. The video accumulated about 7.6 million views.
5. @capt_official_'s choreography to "Bounce" by Timbaland
Early last month, a South Korea-based dance group called "CAPT" recreated "Step Up 2's" iconic rain dance scene, which used the remix version of Timbaland's "Bounce." Instead of using the original steps, the members created their choreography, which also received a heart from Jungkook.
6. BOYNEXTDOOR dancing to "Seven"
Another HYBE artist joined the #SevenDaysAWeek dance challenge, and it's rookie K-pop group BOYNEXTDOOR.
Members Riwoo and Jaehyun also showcased their dance skills, flawlessly executing the choreography while adding their swag. Jungkook also cheered for the youngsters on Weverse, sharing their video with the caption, "Way to go."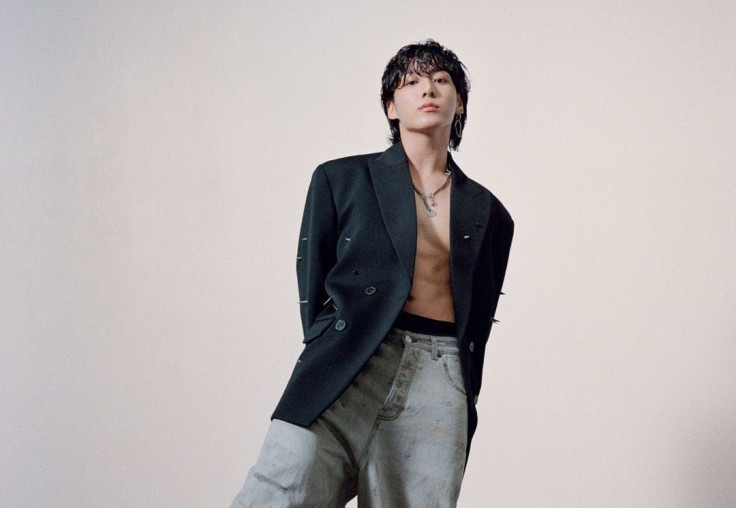 © Copyright IBTimes 2023. All rights reserved.