7 Celebrities Who Have Used Nudity To Express Female Empowerment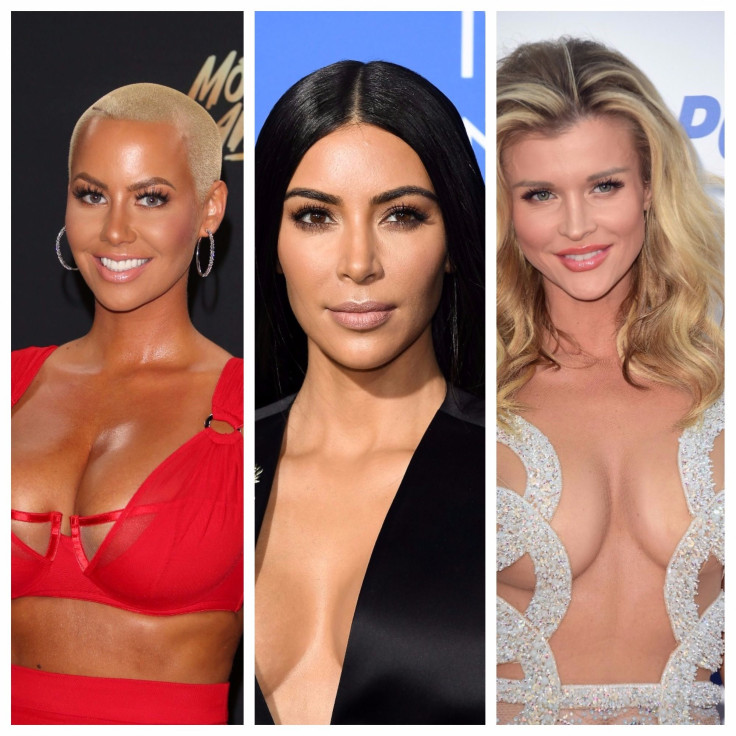 Feminism is still a hot-button issue for many, as the evolving definitions of the word and the movement often lead to many wondering just what makes a woman, or anyone else, an actual feminist.
While some are applauded for their stances, where they contribute to charities and movements and also promote the rights of women through their work, like Emma Watson, other celebrities have often taken a different approach when it comes to expressing what feminism means to them, by posing nude, either professionally, or on social media.
Read: What is The Amber Rose Challenge?
Naturally, the decision to strip down and expose all in the name of female empowerment has often led to criticism for the women who do it, though each have often explained their reasons for either showcasing their birthday suits or other parts of their bodies. Whether they did it to remind others that shaming a woman's body was wrong, to prove that they are also very real and don't believe in Photoshopping themselves to an unrealistic standard, to protest unfair policies that were enacted against them because they were female, or simply because they could just share a photo and were proud of their looks, the reasons for posting have been varied. However, their messages are often the same.
Here are seven female celebrities who haven't been afraid to bare it all in the name of female empowerment:
Amber Rose:
The model and actress, who famously dated Kanye West and married Wiz Khalifa (the two later divorced) famously posted a NSFW photo on Instagram in June to promote her third annual Slutwalk—an event she hosts to give marginalized groups, including women of color, transgender people and sex workers, the freedom to express themselves without shame and hatred. The photo caused controversy when it was posted, and Rose even got into it on Twitter with Piers Morgan over whether or not her image was suitable to post, and she even defended herself by saying that the image was meant to empower, by "educating and bringing awareness."
Cara Delevingne
In an attempt to protest the fact that Instagram allows men to post topless photos of themselves with their nipples showing while women can't, Delevingne became one of the faces of 2014's "Free the Nipple" movement, posting several photos to social media where she stripped down in protest, including one where she posed with a male friend, showing what she believed was the hypocrisy of the policy.
Kim Kardashian
The mother of two was heavily criticized in 2016 for posting a censored nude photo on Instagram, with several stars including Chloe Grace Moretz and Better Midler blasting her for sharing the image. She hit back later on though, penning an open letter where she said the reason she continued to receive backlash for her posts came down to the fact that she had made a sex tape more than a decade prior, and she wasn't going to let that stop her from still empowering others.
"I am empowered by my body. I am empowered by my sexuality. I am empowered by feeling comfortable in my skin. I am empowered by showing the world my flaws and not being afraid of what anyone is going to say about me. And I hope that through this platform I have been given, I can encourage the same empowerment for girls and women all over the world."
Demi Lovato
The singer, who is known for often expressing her opinion on several different subject matters made it clear that she wanted to promote a body positive image when she stripped down for a Vanity Fair shoot in 2015. The images, which featured her in a bathtub and other places, were shot with three requirements from the star—no makeup, no fancy lighting, and no retouching. She later explained that the shoot was done because after suffering from her own body image issues growing up, she wanted fans and others to see something real and feel empowered and inspired by it.
Read: Amanda Seyfried Pictured For First Time Since Nude Photo Hack
Joanna Krupa
The model and "Real Housewives of Miami" star is known for often posing nude on social media, which harkens back to her time as a cover model for Playboy magazine. She was forced to defend herself after posing for the magazine, where she slammed the idea that doing a shoot for them actually wasn't feminist.
"How many of those self-important, so-called 'feminists' have been on the set when a celebrity shot a Playboy spread? There you go. What is feminist about discriminating a photo shoot just because it involves female (partial) nudity that happens to give men pleasure? Pathetic," she said at the time.
Chrissy Teigen
The model is known for being pretty equal opportunity when it comes to her photos that are nude, sharing images showing her husband, John Legend, in all of his glory, in addition to ones of herself. However, Teigen has also gotten very real when sharing photos of herself as well, taking to Instagram in 2015 with a photo of her legs that showed stretch marks she had before she was even pregnant with her daughter, Luna, and ones she has since gotten in 2017. In 2015, she admitted that the photo was her way of saying she wouldn't Photoshop images anymore, while in 2017, she proved she was relating to most moms who knew they had stretch marks, simply captioning her photo with "whatevs."
Serena Williams
After posing nude on the cover of Vanity Fair last month, a pregnant Serena Williams used her image to simply express the empowerment that is carrying a child, sharing a snapshot of her cover image on Twitter and asking fans to weigh in on whether or not they thought her belly meant she was carrying a boy or a girl.
FOR FREE to continue reading
✔️ Unlock the full content of International Business Times UK for free
offer available for a limited time only
✔️ Easily manage your Newsletters subscriptions and save your favourite articles
✔️ No payment method required
Already have an account?
Log in
© Copyright IBTimes 2023. All rights reserved.