7 Most Effective Weight Loss Supplements
Weight loss can be a tedious process and all of us tend to look for easy methods to shed those extra few pounds. Thanks to weight loss pills and supplements that can help you lose weight or at least make your weight loss journey easier when combined with other methods.
Weight loss supplements work by reducing your appetite, inhibiting fat absorption or increasing fat burning in your body. Here is a list of the most popular weight loss supplements:
1. Garcinia cambogia aka Malabar tamarind- It is a tropical fruit that is believed to block your body's ability to make fat and inhibit appetite. The active ingredient of the fruit is hydroxycitric acid (HCA) present in the skin which is used to make the weight loss pills. There are no reported serious adverse effects of the pill other than mild digestive issues.
2. Orlistat aka Alli- This pharmaceutical drug works by inhibiting fat digestion in your gut and makes you use up fewer calories from fat. Studies have found that orlistat can aid weight loss by 6 pounds, reduced blood pressure slightly and also reduced type-2diabetes risk by 37%. But there are quite a number of unpleasant side-effects associated with this weight loss pill.
3. Raspberry Ketones- The weight loss supplement is a synthetic version of raspberry ketones- a substance found in raspberries that gives the fruit a distinct smell. Although there isn't any human study to confirm the weight reduction capacity of this supplement, one rat study has revealed that it reduced weight gain.
4. Green Coffee Bean extract- Green coffee beans are unroasted coffee beans that contain a couple of substances that can aid weight loss- caffeine and chlorogenic acid. While caffeine is believed to increase fat burning, chlorogenic acid is believed to slow the digestion of carbs in your gut. Studies have found that this supplement can help people lose up to 5.4 more pounds than a dummy pill. Although green coffee bean extract has other benefits like lowering blood sugar levels and blood pressure, it can cause side effects like diarrhea. Also, some people might be allergic to this supplement.
5. Glucomannan- This is a type of fiber found in the roots of yam. It works by absorbing water and becoming gel-like. When you take this, it can sit in your gut and make you feel full and you will end up consuming fewer calories.
6. Meratrim- Relatively new weight loss supplement which is a combination of a couple of plant extract that changes fat metabolism. It works by making fat cells harder to multiply and decreases the amount of fat they gathered from the bloodstream and helps burn stored fat too. One study was conducted on 100 obese people who after using this supplement lost about 11 pounds in 8 weeks. There weren't any reported adverse effects of this supplement.
7. Forskolin- This is an extract from a plant belonging to the mint family that can help you lose weight. It is believed to increase the levels of cAMP, a compound inside your cells that can stimulate fat metabolism. Although there is very limited information about the safety of this supplement, a couple of studies have found that this supplement helped reduce body fat and increased muscle mass in overweight people without causing any side effects.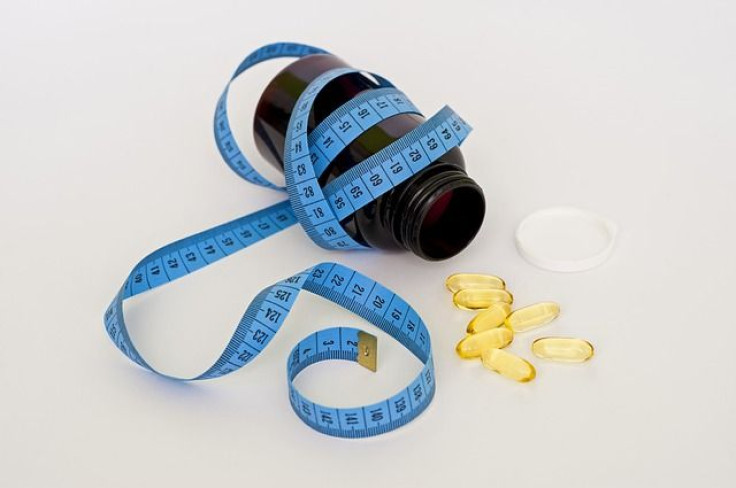 © Copyright IBTimes 2022. All rights reserved.
FOLLOW MORE IBT NEWS ON THE BELOW CHANNELS