79-year-old Father Plummets From A Cliff To His Death In Front Of Horrified Daughters
A 79-year-old father's holiday in Queensland, Australia, turned tragic after he plummeted down to his death in front of his daughters during a hike.
One of the daughters tried to make her way down a cliff to help him but to no avail.
The elderly man had traveled from Victoria to visit his daughter in Queensland, according to 9News. While hiking with his two daughters at the popular Purling Brook Falls in Springbrook, near the Gold Coast, the elderly man lost his footing, slipped on a narrow section of the track, and fell to his death around midday Thursday.
The fall was over 20 meters and left the man critically injured.
Andre Gollop from Queensland Ambulance Service said one of the daughters "bravely" tried to climb down toward her father. However, the man could not be rescued alive.
By the time paramedics were able to reach the spot, he had succumbed to his injuries from the fall.
The daughter was brought to safety by a rescue helicopter and reunited with her sister. She sustained minor injuries that were treated by paramedics at the scene, myGC reported.
Hikers in the area were shocked when they saw the rescue crew working at the scene. One of them described the deceased man's family member as "distraught" while speaking to 9News.
The Purling Brook Falls circuit is a Grade 3 hike, making the roughly 2.5-mile hike suitable for people of most fitness levels. However, officials have warned hikers about the potential dangers of journeying to the popular waterfalls.
"DANGER: Sheer cliffs and waterfalls," reads a warning about the Purling Brook Falls circuit on the government website.
"One slip could be fatal—serious injury or death may result from walking near the edge. Keep to the track. Supervise children closely," the website states.
A similar but unrelated death was reported earlier this year after a 21-year-old trying to click a photo on an Arizona mountain hike slipped and plunged to his death. The hiker, Richard Jacobson, was in the Flatiron peak area at the Lost Dutchman State Park when he went to the edge for a photo and fell. A helicopter retrieved his body about 210 meters below the summit, officials said.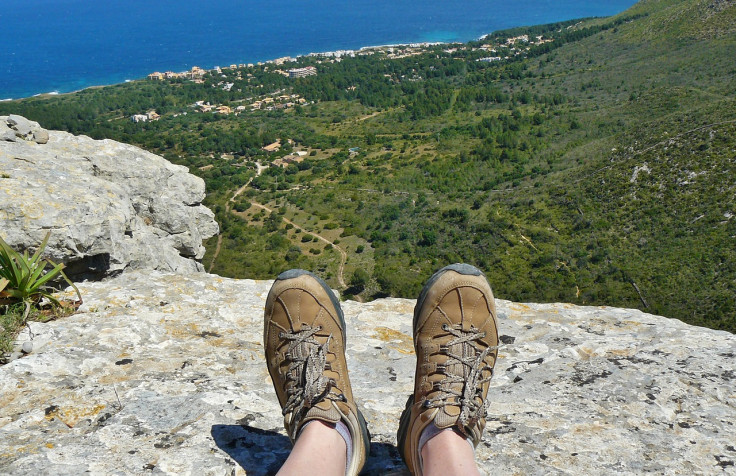 © Copyright IBTimes 2022. All rights reserved.
FOLLOW MORE IBT NEWS ON THE BELOW CHANNELS