'90 Day Fiancé' Cast Update: Nicole's Mom Reveals Concern Over Relationship With Azan
Since Nicole Nafziger and Azan Tefou's appearance on "90 Day Fiancé," viewers have had doubts about the couple's relationship. In the past, Nicole's family has shared their concerns about whether Azan was using her for money. However, their disapproval didn't stop her from dating the Morocco native.
While her mother, Robbalee may not approve of the relationship, it doesn't mean she won't defend her daughter.
According to In Touch, Robbalee opened up to fans of the show after some left comments on an Instagram photo of Nicole's daughter, May. When a fan suggested Azan may not truly care about Nicole, Robbalee reflected on the difficulties of being a parent.
READ: '90 Day Fiancé' Cast Update: Nicole Shifts Focus After Azan Drama, Denies Fake Instagram
"I am always concerned that someone will try and take advantage of one of my children, but I have also said that he seems like a really nice person," she wrote in response to comment.
"The world is full of loafers, all over the world, the only difference is he is a none [sic] working boyfriend in another country, we have them here too," she added.
Robbalee went on to reveal that Nicole has not returned from her trip to Morocco to visit Azan."I would rather have her here, but she is in charge of her own life and has to make her own decisions," Robbalee explained.
"I can only guide her to a better one, the rest is up to her. I love her no matter what. Thank you for your concern! May is doing great!"
Robbalee also fired back at the Instagram user who attempted to call her out for not stepping in to talk to Nicole about her relationship with Azan.
"You have no idea what I have said and not said to her so please remember you are not in my shoes. It's easy to say do this or do that, but you don't have any skin in this process," she wrote.
Since Nicole and Azan's last appearance in one of the "90 Day Fiancé" spinoffs, the couple has not moved forward with their wedding plans.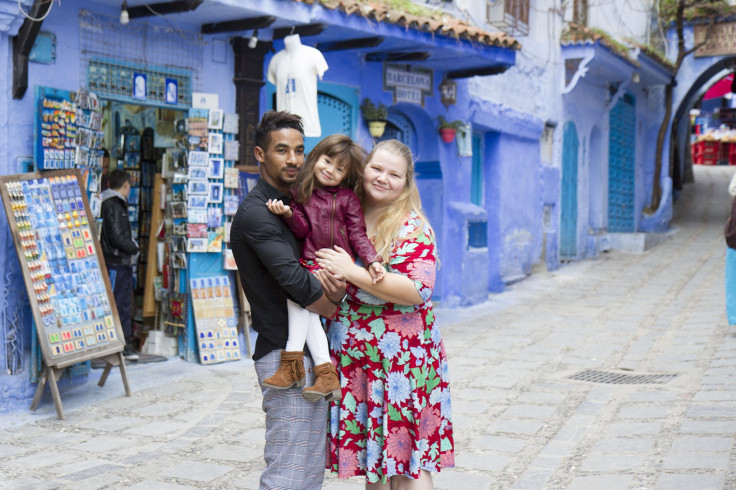 © Copyright IBTimes 2023. All rights reserved.