911 Dispatcher Receives Call From 12-Year-Old Son Saying Their House Is On Fire
A 911 dispatcher in Wisconsin has recounted a harrowing experience she faced while at work last week. She received a call from her own 12-year-old son, who told her their house was engulfed in flames.
Marisa Anderson had just started her shift as a Door County dispatcher Friday when her son, Landon, made the 911 call. It was one of the first few calls Anderson picked up during her shift that day.
The woman said she could hear kids yelling for their mother in the background but did not immediately realize the call was coming from her own home in Forestville.
"I heard kids screaming in the background, and I could make out them saying 'mom,' but it didn't click that it was my kids calling for me," Anderson told WFRV Local 5.
The mother soon realized that the location of the fire was in her own neighborhood.
"I just remember looking at my partner and saying, 'That's my house.' They had me leave right away. It didn't really hit me until I was halfway down County S and I saw the black smoke off in the sky. That's when I broke down," she told WBAY.
Landon had managed to get out of the house with his sister after the fire broke out. The boy had woken up that day to the sound of breaking glass. He immediately grabbed his sister and her friend and rushed out.
"Had they been up in her room I don't know that they would've been able to make it out because the hallway and everything was filled with smoke," Anderson recalled.
The children made it out of the house just in time and waited at the mailbox for officers to arrive.
"That's about ten loads of relief right off the bat that we don't have to find a victim," Southern Door Fire Chief Richard Olson said.
Landon broke his leg during the fire but no other injuries were reported.
"We were very fortunate that Landon came out of the house, got himself out, got everybody else out and called 911 and stayed out of the house," Olson continued. "When we go to schools in the fall for fire prevention week this is exactly what we tell the kids. The message is learned that they have a meeting place outside and both he and his sister went to the mailbox just like is planned for them to do."
The family lost all their pets — two huskies, another dog, four cats and a bunny — in the fire. They also lost most of their belongings and have started a GoFundMe page, hoping to receive donations to tide them through the loss.
"[It's] just kind of a tragic irony that the person that helps us help people is now the person who needed help," Olson said.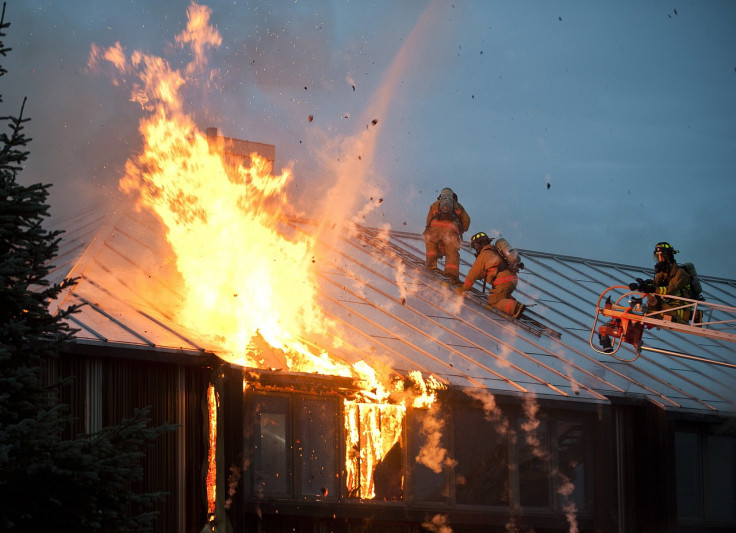 © Copyright IBTimes 2023. All rights reserved.