9/11 Rallies: Bikers Ride To DC, Join Benghazi Rally, Counter Million Muslim March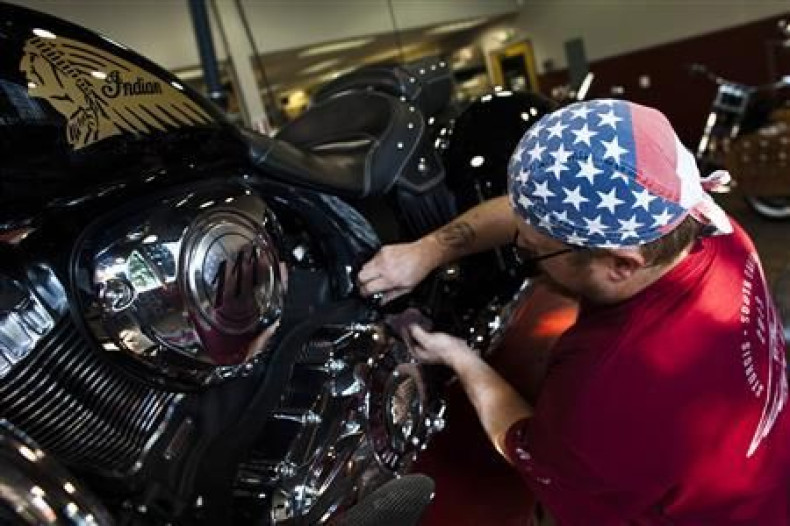 A rebellious group of bikers are following through with their planned motorcycle trek into Washington despite being denied a special-events permit.
"Kickstands up," the avowed patriots posted on their Facebook page early Wednesday morning. "Today is the big day."
Last month, the group, "2 Million Bikers to DC," announced plans to ride from Maryland to Washington to honor 9/11 victims. The event is being characterized by some news outlets and bloggers as a counterprotest to the so-called "Million Muslim March," a 9/11 rally organized by the American Muslim Political Action Committee and held at the National Mall on Wednesday afternoon. (A headline on the Drudge Report read "Muslims vs. Bikers.") But the group, whose 3-week-old Facebook page already has more than 170,000 likes, insists that the biker event is a "peaceful ride" and not promoting violence of any kind. The group also makes it a point to remind riders that D.C. laws prohibit the carrying of firearms.
The bikers had applied for a special-event permit but were denied by both the National Park Service and D.C.'s Metropolitan Police Department. The group's application was posted online by the Washington radio station WTOP-FM, which reported Wednesday that the bikers wanted police escorts and no-stop permits. They had hoped to be able to run red lights as they rode through the city.
According to the document, the bikers were denied because the requested riding areas are not reasonably suited for the size and nature of the event and "would unreasonably interfere with regular and rush-hour motor vehicle traffic."
The D.C. police did not immediately respond to a request for comment. However, a spokesperson for the department told WTOP that the bikers would be permitted to ride as long as they obeyed traffic laws.
Tweets and Facebook posts about the biker ride came with the obligatory complaints about the lack of mainstream media coverage. As of Wednesday afternoon, some Twitter users were still calling for a boycott of Fox News for "ignoring" the event. (Those tweeters had perhaps missed Wednesday morning's "Fox & Friends" segment featuring the ride's co-organizer Belinda Bee.)
While denied a permit for their ride, the bikers have been invited to join a coinciding protest rally marking the first anniversary of the attack on the U.S. consulate in Benghazi. The rally, organized by the conservative political action committee Special Operations Speaks, is taking place on the West Lawn of the Capital Building on Wednesday afternoon.
"We welcome the 'Bikers Benghazi Brigade' with Open Arms to join our Justice for Benghazi Rally as we already have a permit," the event's organizer, Mitchell Mason, posted on the group's website.
As of Wednesday afternoon, "2 Million Bikers to DC" had raised more than $29,000 in donations on the crowd-funding site Go Fund Me.
Got a news tip? Send me an email. Follow me on Twitter: @christopherzara