9/11 Memorial Events Held Across America [PHOTOS]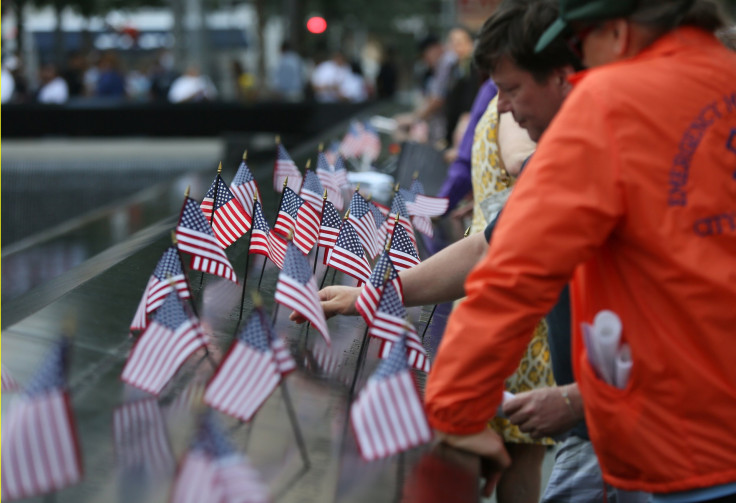 Twelve years after the Sept. 11 attacks that shook the nation and launched more than a decade of war, Americans are remembering the thousands of lives lost in the terrorist acts.
On Wednesday at 8:46 a.m., the time when terrorists crashed American Airlines Flight 11 into the north tower of the World Trade Center in New York City, hundreds gathered at the site where the towers collapsed. President Barack Obama, joined by Vice President Joe Biden and first lady Michelle Obama, paid tribute on the lawn of the White House and later observed a moment of silence at the Pentagon.
"Our hearts still ache for the futures [that were] snatched away," Obama said at the Pentagon, where another terrorist-piloted plane crashed and killed 184 people. To the survivors of the attacks, he said, "Your lives are the greatest tribute to those that we lost, for their legacy shines on in you."
Across the country, memorials are being held to commemorate the 12th anniversary of the events that killed a total of 2,983 at the World Trade Center, the Pentagon and a field near Shanksville, Pa.
Below are photos taken from 9/11 observances across the country: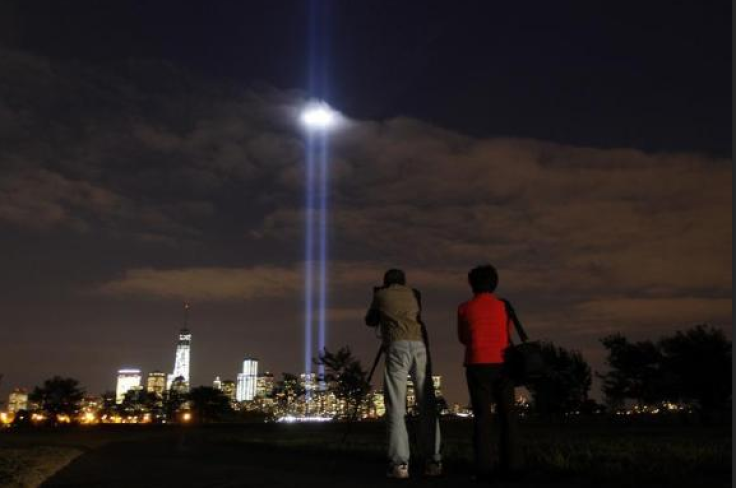 The annual Tribute in Light is tested in New York's Lower Manhattan as a man takes a picture from Liberty State Park in Jersey City, N.J., September 9, 2013.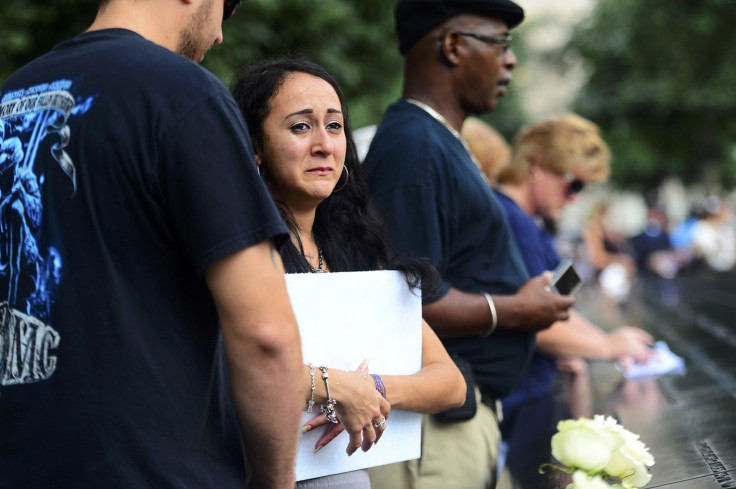 Mercedes Arias listens as the name of her late father, Joseph Amatuccio, is announced during ceremonies marking the 12th anniversary of the 9/11 attacks on the World Trade Center in New York.
Tyler Senko, 12, places a flower on a his father's name, Larry Senko, at a 9/11 memorial in Bucks County, Pa.
A 9/11 memorial in downtown Macon, Ga.
A 9/11 memorial along the fence at the Federal Fire Dept. building on Kam Highway near Pearl Harbor, Hawaii.
A 9/11 memorial in downtown Indianapolis.
A view of the Freedom Tower through the 9/11 Memorial on Staten Island, N.Y.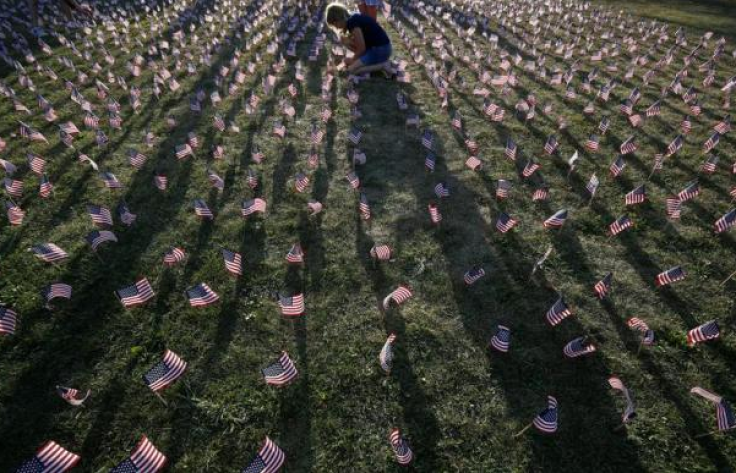 A girl plants some of the 3,000 flags placed in memory of the lives lost in the September 11 attacks, at a park in Winnetka, Illinois, Sept. 10, 2013.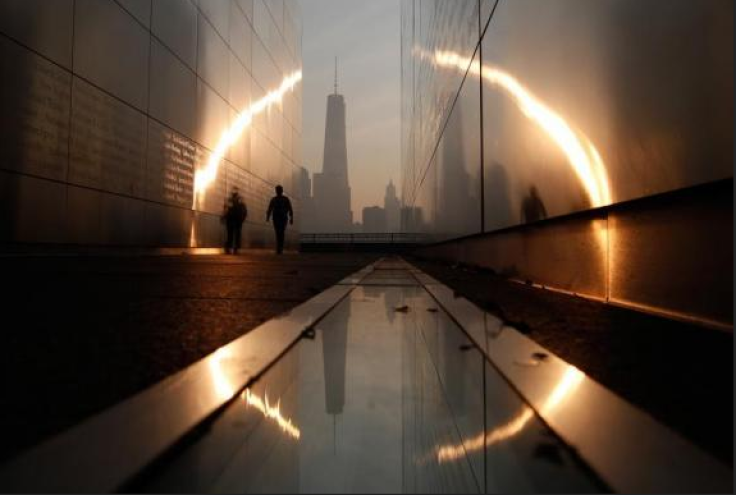 A man walks through the 9/11 Empty Sky memorial at sunrise across from New York's Lower Manhattan and One World Trade Center in Liberty State Park in Jersey City, N.J., Sept. 11, 2013.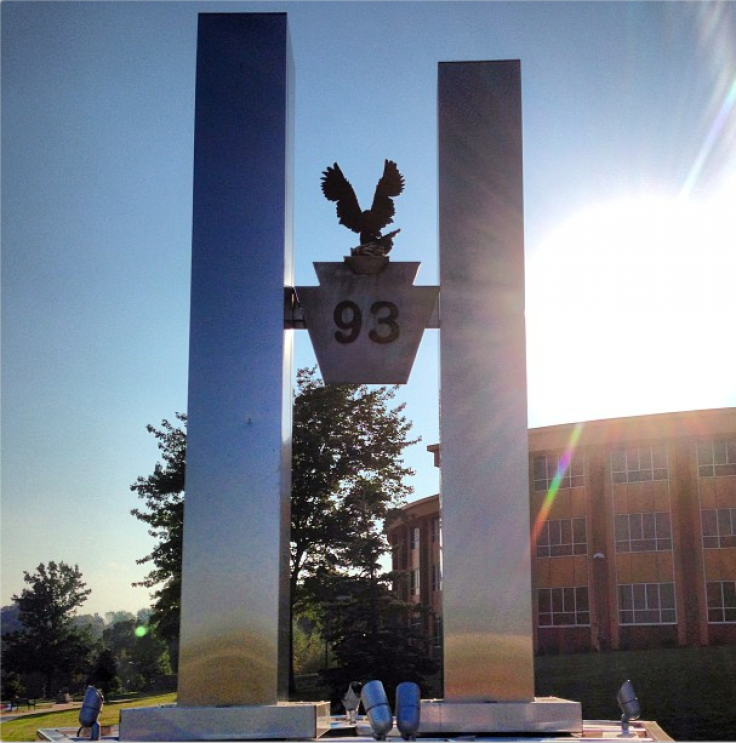 The September 11 memorial at Slippery Rock University in Pennsylvania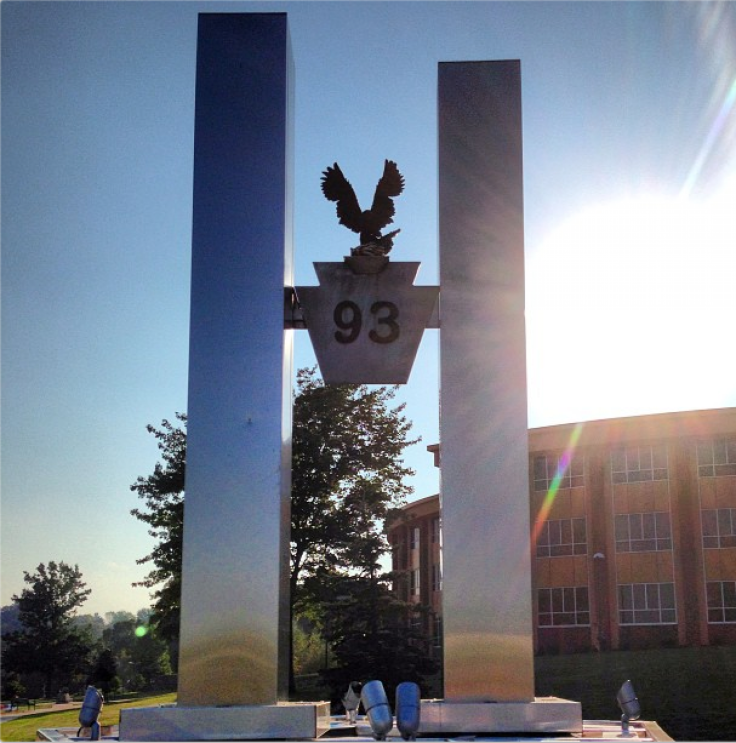 The 9/11 memorial on the quad at Sewanee: The University of the South, in Tennessee.
© Copyright IBTimes 2023. All rights reserved.