Abbotsford Heat Score 2 Goals In 3 Seconds, Set AHL Record [VIDEO]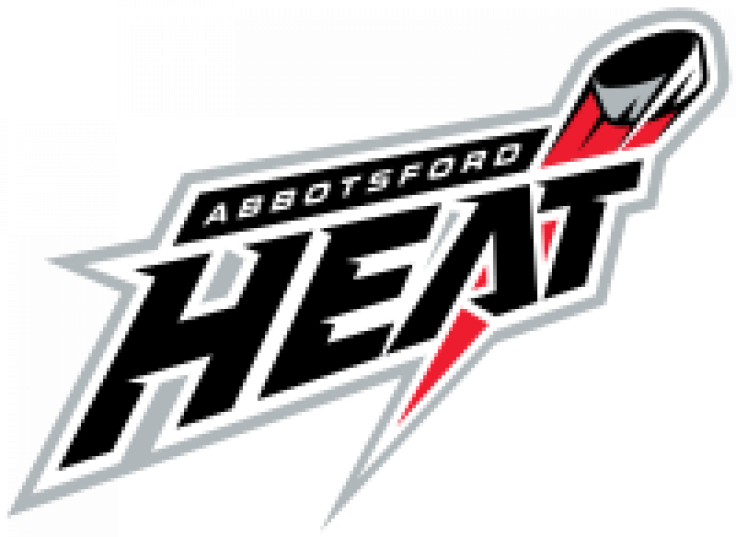 There's nothing quite like two goals in three seconds to take the wind out of a hockey team's sails, but that's exactly what happened to the Toronto Marlies Thursday.
The Marlies, the American Hockey League affiliate of the Toronto Maple Leafs, were tied against the Abbotsford Heat when first Steve McCarthy scored a short-handed goal and then Ben Street scored from the faceoff circle.
The two goals in three seconds tied a professional hockey record. Greg Wyshynski of Yahoo's Puck Daddy blog reported that the ECHL, formerly the East Coast Hockey League, had two goals scored in the same span during a 1993 game. However, the comparable record in the NHL is four seconds. Before Thursday, the fastest two goals had been scored in the AHL was five seconds.
The Heat is an affiliate of the NHL's Calgary Flames, and the team went on to win the game, 3-0.
The biggest disappointment is that there's apparently no video of the second goal. The TV broadcast was still showing a highlight of the first goal when the second one went in.
"[Assistant coach] Cail MacLean told me they would probably go forward off the draw, so I figured there was no use trying to win it back," Street said, according to the Canadian Press via Yahoo Sports. "I tried to go forward myself and got pretty good wood on it. I got it high enough that he didn't pick up on it. I picked the right club, I guess."
This tidbit of news will certainly be welcome among hockey fans, who are enduring an NHL lockout that's threatening to cost the entire season. The league wiped away a season in 2004-2005 as players and owners held steadfast to their belief that the other side is being paid too much "Hockey Related Revenue," a term that has been a point of contention in itself.
© Copyright IBTimes 2023. All rights reserved.