Activision Blizzard: Dutifully Answering Call For Better Margins, Growth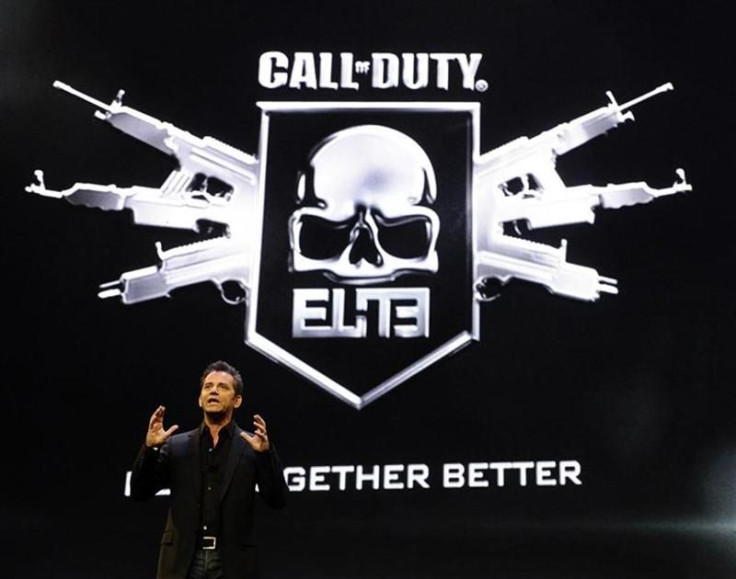 When you've successfully swiped nearly an entire segment of a market, and become a cultural point of reference for an entire generation, what could possibly be next?
Pity Activision Blizzard Inc. (NASDAQ: ATVI) at your own peril. The world's fastest growing video game maker suffers from the sort of unenviable problems most companies pray for. Its 37 percent growth rate over the last three years, with 2011 revenue topping $4.8 billion, earned it No. 185 on the IBT 1000, a proprietary list created by the International Business Times of the top 1,000 fastest growing companies in the world.
The Santa Monica, Calif.-based company has created high expectations, earning a reputation for extracting as much cash from each gamer as possible. Along the way, it has transferred the point of purchase from a third-party retailer to the company's own digital servers.
It is now looking to piggyback upon its recent string of hits with the May 15 release of the highly anticipated Diablo 3, a game four years in the making.
After many years of hard work by our development team and months of beta testing by hundreds of thousands of dedicated players around the world, we're now in the homestretch, Blizzard CEO Mike Morhaime said in the press release.
Diablo 3 will feature a number of innovations outside the realm of geek-dom, merging in-game commerce to real life bank accounts. Before Activision Blizzards's concept of an in-game auction house, gamers were beholden to faux currency in-game, or buying from the game's maker directly. The system gets flipped on its head, with gamers selling items amongst each other and Activision Blizzard skimming a slice for itself.
The new practice feeds into the Diablo franchise's trademark slot machine effect. Typically, achievements within a game offer pre-defined rewards. But goodies are largely randomized in Diablo, so every ghoul or demon slayed offers a surprise. It creates an intrinsic bartering system, rife for profiteering.
And before Diablo 3, profiteering existed -- just outside of Activision Blizzard's coffers. An online black market for prizes emerged for the franchise's second installment. The video game maker hopes to cut off the supply by hosting the game exclusively on its Battle.net servers.
Diablo 3's announced release sent the company stock up 13 cents to $12.46.
The gaming giant has been seeking a third wheel to create a trifecta alongside the most profitable game in history, World of Warcraft, and the best-selling game in history, Call Of Duty: Modern Warfare 3.
Not that Activision Blizzard is suffering in the meantime. The company swung to a profit in its fourth quarter, with net income of $99 million, or 62 cents per share, up from a loss of $233 million a year earlier, bolstered by sales of a new installment in the Call of Duty franchise.
Activision Blizzard's fourth quarter surprised many analysts, who expected declining subscribership numbers to take a bigger bite out of the company's bottom line. The World of Warcraft franchise has lost some potency, hemorrhaging 700,000 subscribers in the third quarter and 100,000 in the fourth. While 10.1 million remain, video game empires cannot be maintained by resting on one's laurels.
The most recent installment in the Call of Duty franchise netted record sales of $775 million in five days, with an online add-on component that boasts 7 million subscribers, 1.5 of whom pay $4.99 for a premium membership.
The release of Diablo 3 will make an impact on the company's bottom line in the second quarter of this year, according to Pacific Crest Securities analyst Evan Wilson.
It's a game consumers are looking forward to and that's what you like to see, he said. It is absolutely going to add a great amount of profit for Activision in calendar 2012, most of this is going to hit in Q2.
But could it rest alongside Call of Duty and World of Warcraft as a steady revenue stream? Wilson remained skeptical
To a certain extent, Activision is a victim of its own success, he said. To any other company, 'Diablo 3' would be a bigger deal.
Activision has been a known quantity within the gaming universe since the infancy of gaming consoles, and was first third-party software developer to make a game for the Atari 2600. Along the way, it made various acquisitions and deals that kept it a player in the market. It's stratospheric rise could be traced back to two acquisitions: first, Infinity Ward, maker of the best-selling Call of Duty franchise, and finally its merger with Vivendi, which owned Blizzard, maker of World of Warcraft.
This is the video game company that has the highest margin most profitable video game of all time and now it's trying to find the new ways to grow that profit string, Wilson said.
© Copyright IBTimes 2023. All rights reserved.