Adderall shortage sets New York abuzz
Supply disruption of drug's main ingredient blamed; drug harder to find in chain retailers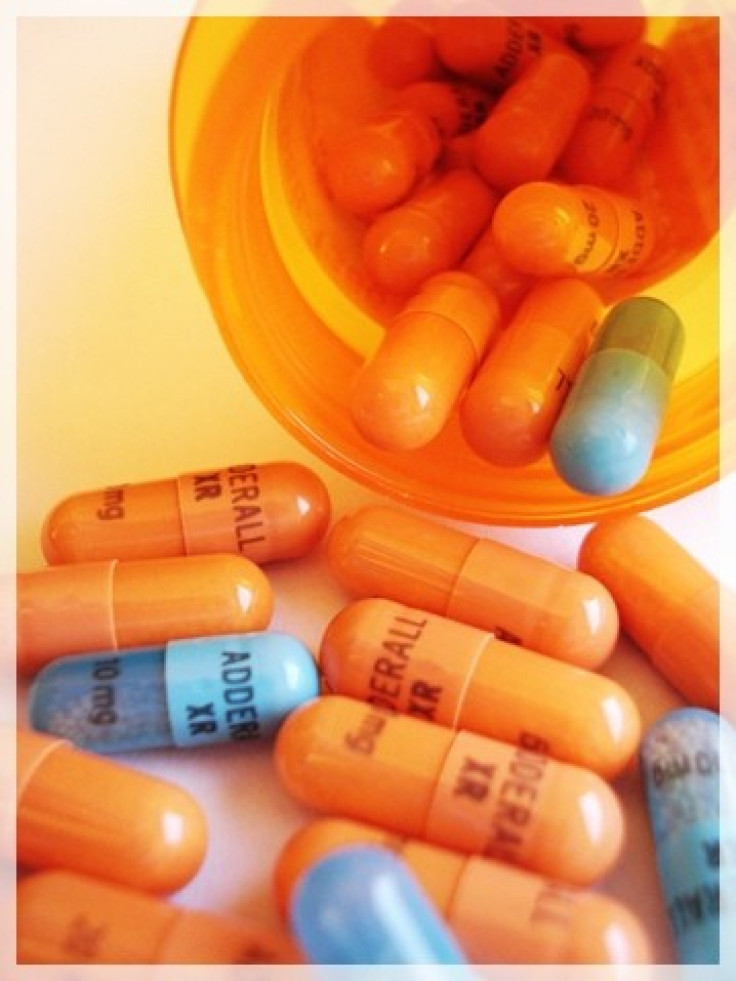 A shortage of the popular ADHD drug Adderall, which the brand's manufacturer has been warning about since earlier this year, is beginning to be fully felt in New York City, as pharmacies carrying the drug are running out even in large cities.
I went to three pharmacies, the Duane Reade where I normally go, then a couple more big pharmacies. I ended up getting it in a small pharmacy on Grand Street, a Cornell University law student with a 10-milligram prescription for the drug, who did not want to be identified due to privacy issues, told IBTimes. I was really surprised that New York City didn't have Adderall.
That experience seems to be more common than one would expect. In a whirlwind tour of 12 pharmacies in lower Manhattan Wednesday, this reporter consistently found Adderall shortages were confirmed by large chain pharmacists, but not independent stores.
We've been having problems all month. They say it's because of the main ingredient in [the drug]. There's a shortage, said the pharmacist at the Duane Reade on 280 Broadway, across from City Hall Park in New York. Similar shortages were confirmed at a CVS Pharmacy several blocks south.
In nearby Chinatown's Canal Street, which is dotted with independent pharmacists displaying bilingual signage, the issue was not so apparent.
My wholesaler has it, the pharmacist at New York Pharmacy Inc. declared, after double-checking her computer system, I don't sell a lot of it, but I could get it right now if I needed.
Disruptions in the supply of the popular drug, and its generic equivalents, have been reported on sporadically since 2010. Media reports have noted pharmacies out of the product in states including Texas, South Carolina and Kansas.
In two lawsuits filed between 2009 and 2010, manufacturers of generic alternatives to Adderall claimed Shire PLC, which sells the branded product, was unlawfully hoarding the active ingredient in the drug, creating an artificial shortage. The first lawsuit, entered by Israeli drugmaker Teva pharmaceuticals, was filed on Oct. 19, 2009. A similar claim was made in another lawsuit by generics manufacturer Impax Laboratories in November 2010.
For its part, Shire has stated there is an actual shortage of the drug's active ingredient, but that is a result of strict regulations set forth by the U.S. Drug Enforcement Agency. As an amphetamine salt, the main ingredient in Adderall can be easily used to produce the drug commonly referred to as crystal meth.
While Shire first noted the issue with the DEA in April of this year, it reiterated its contention on its quarterly financial filings in August. In that filing it also noted significantly lower sales deductions as a percentage of branded gross sales and a price increase taken since the second quarter of 2010 had boosted the revenue brought in by the product.
Representatives of U.K.-based Shire PLC could not be reached at press time.
As for the disparity between the availability in various retailers, it is likely the major chain pharmacists, who stock their supply using just-in-time inventory management techniques -- which reduce carrying costs but also mean less product is stockpiled -- are being hit the hardest by unexpected supply disruptions. Pharmacists who rely on wholesalers might not be facing the same challenges.
© Copyright IBTimes 2023. All rights reserved.
FOLLOW MORE IBT NEWS ON THE BELOW CHANNELS