Adele Reveals Her No-Makeup Look In New Video
Adele went bare-faced during her glam session with beauty guru Nikkie de Jager. In a video uploaded on de Jager's YouTube channel "NikkieTutorials" on Thursday, the singer showed her fans the magic of makeup by going through a makeup transformation.
The video opens with de Jager discussing with a completely makeup-free Adele that she will be applying makeup on one side of her face while leaving the other side bare. "You truly see the power of makeup when she does that with half my face for sure," Adele quipped.
The singer also opened up about dyeing her brows, saying, "If I don't dye my brows — like these are dyed — I look like Voldemort." Adele said her brows look naturally pale and blonde so she used to have them dyed every week. "I actually learned how to dye my own brows in the pandemic. I used to go every week because I really am fair," she said.
"One day I did a lot of research, watched a YouTube video and ordered all the products on Amazon. I do it once a week on my own now," she continued.
As de Jager glammed up her eye with a smoky effect, Adele said, "I just like a good eyeliner, like a liquid cat eye. A good contoured eye." She also suggested she could not live without a good eyeliner, saying it's her "staple."
"Also, without bragging, I do have such great eyes for makeup. I have my nana's eyes. I have a real socket going on. I got it from my nana. Every time I meet a makeup artist they really go to town on my eyelids," she added. Adele also revealed she usually keeps things very simple on her off days.
"If I have my hair out natural it's quite wavy and curly, so I'll do that. I'll literally just put on Charlotte Tilbury, that glowy thing and then I put a really nice bronze highlight pretty much all over my face. I look like I just walked off the beach," she said.
Towards the end of the video, Adele praised de Jager for her work. "Wow, that's wild! I look like the Joker — in a great way! You did that very, very quick. That's incredible!" she told the YouTube star.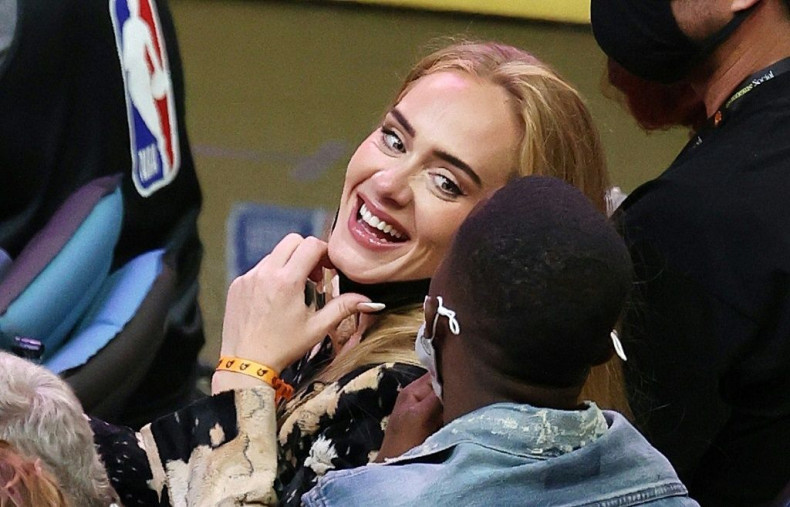 © Copyright IBTimes 2022. All rights reserved.