African Air Travel: Why Are Airlines In Africa So Expensive, Unsafe And Impossible To Navigate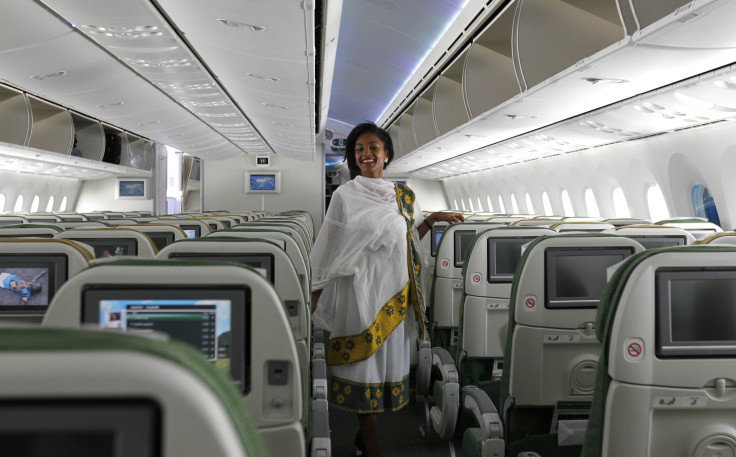 Africa is home to some of the most dynamic economies on earth. Though poverty is rampant and underdevelopment is rife, middle classes in nearly every country are swelling, driving unprecedented levels of demand and production.
In a continent better known for food crises, conflict and corruption, this boom in commerce is more than a feel-good story. It is an incredible opportunity -- not just for Africans, but for a fast-growing global population that needs more resources and cross-border cooperation to meet its ever-increasing needs. The International Monetary Fund reported last month that economic growth in sub-Saharan Africa should hit 6.1 percent next year, exceeding the expected global average of 4 percent.
If producers and consumers can break down the barriers between them, even faster development is bound to follow.
But Africa is massive, encompassing about 11.6 million square miles, or 30 million square kilometers. That's three times larger than the United States. The vast distances between countries become quite real for those who travel regularly from one region to another, and they are only compounded by poor infrastructure. Many roads are either unpaved or crumbling outside of urban areas, and rail service is scant.
Flight is the only realistic option, except for one problem: You can't get there from here.
In Africa, aviation is a deeply troubled industry. According to a report from the World Bank, the continent "has less than 1 percent of the global air service market despite having more than 12 percent of the world's population."
The consequences are plain to the businessmen and women who drive commerce on the continent, like Herman Chinery-Hesse, who has been called the Bill Gates of Africa. He runs SOFTtribe, a highly successful software development firm based in Ghana.
"It does hurt business in Africa," Chinery-Hesse told International Business Times. "You can miss out on making international deals because flights are so unaffordable, delays are typical and customer service can be very unreasonable."
'Gbenga Sesan, executive director of a technology-driven social development organization called Paradigm Initiative Nigeria, agrees. "African travel has quite a number of challenges," he said, adding that it can be "a nightmare with delays, outright cancellations, terrible customer service and more."
A lack of direct flights is one major problem. High costs due to exorbitant fuel taxes are another. Even those passengers who do have the time and money to surmount these challenges are often scared away by African airlines' generally deplorable safety records.
Clearly, some serious reforms are in order.
The Land Of Missed Connections
Say you wanted to fly from Cape Town, a South African city that sprawls from the base of Table Mountain to the shores of the Atlantic, to Lagos, a hectic, high-traffic hot spot on the southern coast of Nigeria. The two cities are major business hubs, and their respective countries boast the two largest economies in Africa.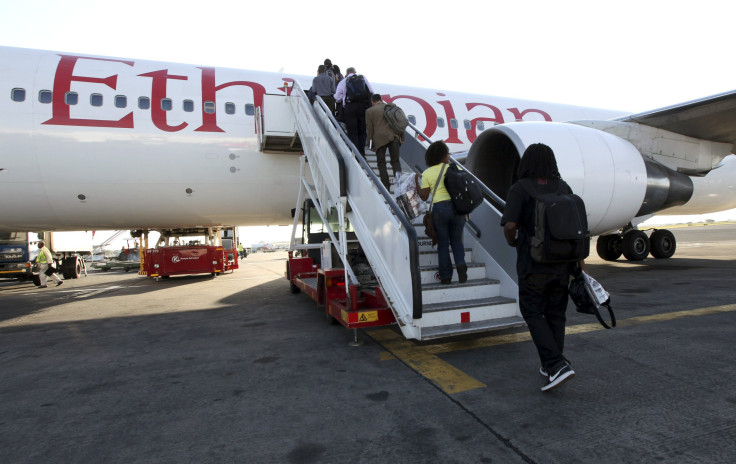 A direct flight would take about six hours -- quite a hike. But as it happens, there are no direct commercial flights between Cape Town and Lagos. You'd have to make a stopover, and there's a good chance you'd travel via a Gulf state operation like Emirates Airlines. Their connection would be in Dubai, which would take you about 3,000 miles out of your way.
Economies of scale often enable Middle Eastern and European carriers to operate flights to and from Africa more cheaply than Africa's own carriers could. But that's not all that stops major African airports from becoming international hubs; they are also held up by a lack of cooperation among countries, and protectionism is to blame.
"The biggest culprits for stifling air connectivity, growth and development are misaligned government policies," said Linden Birns, the managing director of Plane Talking, an aviation consultancy in South Africa.
"It is a phenomenon of a siloed approach to government, where narrow interests are protected, without any appreciation for how they might impact on other parties."
Adopting cross-border transport agreements would liberalize market access and spur trade, but myopic policy makers have been slow to embrace such ideas simply because the increase in international competition would threaten the viability of their domestic or state-owned airlines.
Such reticence would make sense if those domestic airlines were capable of picking up the slack. But in fact, a slew of government-owned carriers -- many of which were founded during the 1960s, when dozens of sub-Saharan African countries gained independence -- have failed to launch. Some, like Air Burkina and Air Malawi, never made it to the 1970s. Others held on for decades before they bit the dust; Uganda Airlines kept at it until 2001, and Nigeria Airways held on until 2003.
State-owned airlines have emotional value; citizens see them as flag-bearers and points of pride. Technology entrepreneur Chinery-Hesse notes that when his country lost its state-owned airline in 2005, many of his fellow Ghanaians were disappointed.
But unlike many government officials across the continent, he doesn't see protectionism as a solution.
"I think we should have a policy for open skies," he said, "which would allow any airline to use our airspace."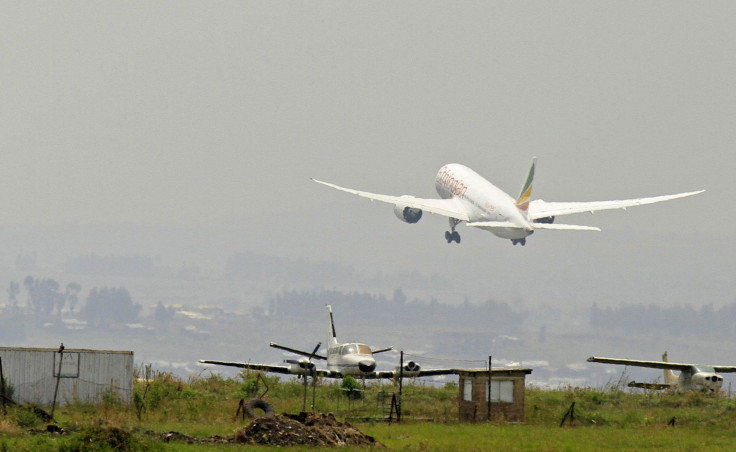 Who's Doing It Wrong, And Who's Got It Right
Zambia Airways, which was founded by the state in 1963, stayed aloft until 1994. The country's policies since then make for a cautionary case study.
In an ill-advised effort to preserve the viability of its next (but still nonexistent) state-owned venture, the government has been stingy about granting traffic agreements that would allow foreign carriers access to lucrative routes. As a result, Zambia's international airport in Lusaka has forfeited much of its potential to become a major African hub.
The best attempt to address this problem on a continental scale was the Yamoussoukro Declaration in 1988, an international accord that called for fewer restrictions on cross-border travel. The declaration was strengthened to become the Yamoussoukro Decision in 1999, which was approved by state heads to make it fully binding in 2002 and then affirmed once again at a 2005 conference in South Africa.
The results of these agreements have been disappointing. Still today, most African states have failed to act on them in a comprehensive and transparent way.
One encouraging counterpoint is Ethiopia, whose state-owned Ethiopian Airlines Enterprise is leagues ahead of its continental competitors. The World Bank notes that of the 19 bilateral routes that conform to the Yamoussoukro Declaration, only 13 had traffic in 2010. All of them were served by Ethiopian Airlines.
Thanks in large part to its devotion to traffic liberalization, the 67-year-old carrier is the second-largest in sub-Saharan Africa, after South African Airways. It operates 54 aircraft -- including four brand-new 787 Dreamliners from Boeing (NYSE:BA) -- and has 41 more on order. Ethiopian Airlines posted profits of about $41 million for the fiscal year that ended in July 2012, and has ambitious plans to expand passenger capacity over the next decade.
According to Plane Talking's Birns, other countries may be gearing up to follow that lead, "partly out of envy of the examples being set by more progressive governments [such as] Ethiopia, which see the value in placing air transport and connectivity front and central in their national growth strategies."
Sky-High Fares
Once African countries open up their policies to ease air traffic, ramping up consumer demand will become paramount. As it stands, passengers have reason to avoid African carriers; the continent is home to some of the most expensive airfares on earth.
Aviation officials including International Air Transport Association (IATA) CEO Tony Tyler and African Airlines Association (AFRAA) Secretary-General Elijah Chingosho note that these problems are rooted in psychology; state officials simply don't see aviation as a high-priority industry, perceiving it instead as a luxury.
In that context, air traffic becomes little more than an opportunity to pinch some extra revenue. African airfares are subject to excessive levies in the form of airport fees, jet fuel taxes, excise duties and more.
Fuel prices are particularly hard-hit. An AFRAA report last year noted that "globally, fuel accounts for about 36 percent of an airline's operational cost whilst in Africa this ranges from 45 to 55 percent. Fuel prices at some stations in Africa are over twice the world average."
Then there are passenger taxes. An international traveler landing at Ambouli, Djibouti, can expect to pay up to $85.89 in extra fees, the highest on the continent. In Accra, Ghana, it's $75. In Nairobi, Kenya, it's $40.
Other countries airports' fees around the world are far less. At Charles de Gaulle in Paris, taxes and charges don't reach $14. In Singapore, they amount to about $11. Mumbai boasts charges of less than $6.
Chinery-Hesse, who needs to travel regularly for his work, is directly affected by these excesses. "It's very expensive, and unnecessarily so," he said. "A two-hour flight from [Ghanaian capital] Accra to Sierra Leone can be between $800 and $1,500. It's ridiculous. A lot of Africans only fly when there's a conference and the conference is paying."
Simple policy changes could cut down on these prohibitive costs, notes Hemant Mistry, director of Industry Charges, Fuel and Taxation at IATA.
"Countries need to review their jet fuel price policies," Mistry said. "The first focus should be on becoming more transparent by disclosing the hidden cost applied on jet fuel such tax and fees. Second, they need to eliminate taxes or cross subsidies following bilateral agreements."
Easing travel this way can attract more international trade, which would do more to grow national economies than sneaky taxes ever could.
Fear Of Flying? No Wonder!
The last frontier for African aviation is safety, which is perhaps the biggest roadblock the continent faces when it comes to attracting new passengers.
Africa's record is bleak compared to the rest of the world. It was home to only 3 percent of worldwide departures last year, but suffered 22 percent of fatal airline accidents, according to data from the Aviation Safety Network.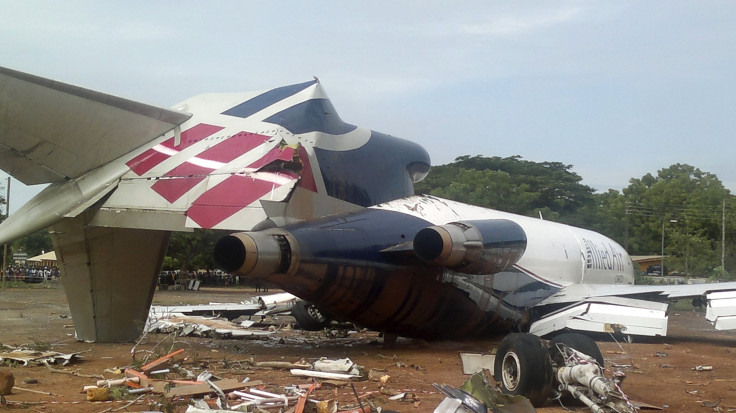 Nigerian entrepreneur Sesan notes that some African corporations play it safe by restricting employee travel to just a few trusted airlines.
"When these airlines do not have flights to certain destinations or are fully booked, the traveler is left with no choice but to either risk using an airline with safety perception problems or disrupt business plans," he said. "In many cases, the latter is what happens."
Last year, accidents affected one out of every 5 million flights on Western-built jet aircraft globally, according to IATA spokesperson Perry Flint. In Africa, they hit one out of every 270,000 such flights.
"The African aviation industry is not up to global standards," Flint said. "But they're working on that."
Progress came in the form of the 2012 Abuja Declaration, which set ambitious goals for improved air safety over the next few years. The agreement calls for more international cooperation and adherence to common protocol, like the IATA Operational Safety Audit, which all IATA members must undergo.
The benefits of such collaboration are clear. Of the 25 sub-Saharan countries registered with the organization, not one experienced a Western-built jet hull loss last year.
Expect Delays Before Take-Off
As long as international travel is bogged down by inefficiencies, Africa simply cannot claim its rightful place as a major driver of global commerce. At this point, intracontinental exchanges of goods and services make up only 10 percent of total international trade in Africa. That needs to change, and fast.
But analysts are optimistic for that very reason: The impetus for development is clear, and the consumer demands of growing middle-class populations across the continent are ramping up so quickly that change is unavoidable.
"Africa has some of the world's fastest-growing cities and is renowned for its indomitable entrepreneurial spirit," said Birns. "People have a greater need to move goods and services between markets, and when they have disposable income, they want to travel."
Private and state-owned airlines on the continent will have to adapt to this growth; eventually, they'll be able to facilitate it.
But in the meantime, the people who are already pioneers in cross-border trade -- despite all the attendant difficulties and delays -- will be forced to make do.
"I do not know why these problems exist," said Nigerian entrepreneur Sesan. "But as one who has to make these trips, I do not cease to wonder when the story will change."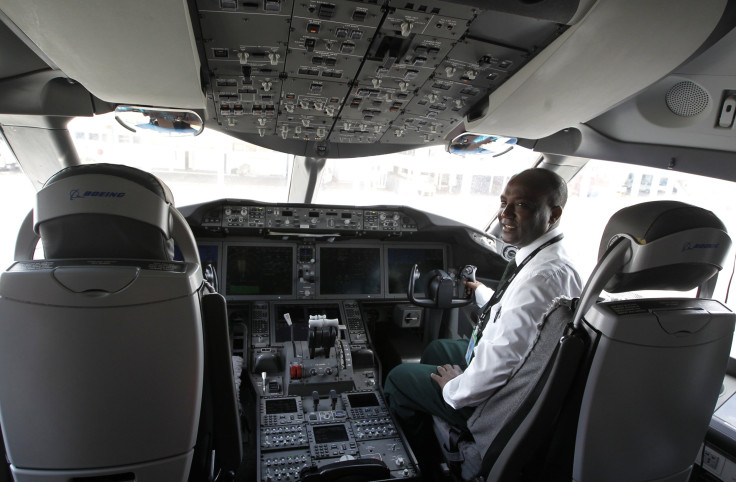 © Copyright IBTimes 2023. All rights reserved.