Alexa Dell, Daughter Of Michael Dell, Causes Stir Over Rich Kids Of Instagram Picture [PHOTO]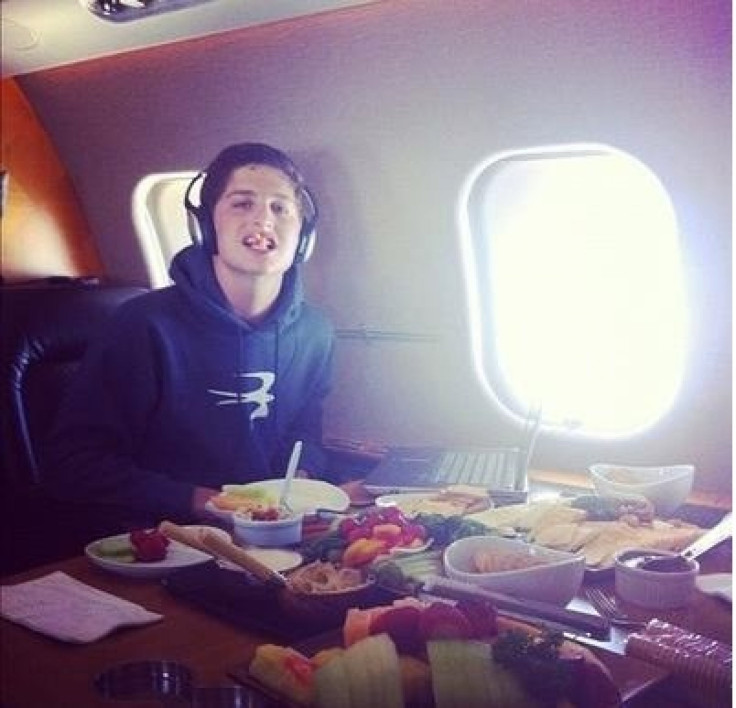 Alexa Dell, the daughter of Dell Inc. (NASDAQ: DELL) CEO Michael Dell, had her Twitter account taken down after sharing an Instagram photo on the Tumblr Rich Kids Of Instagram.
Alexa Dell's Twitter account was deleted amid the concern over the photo, which shows her teenage brother, Zachary Dell, enjoying a lavish feast on the Dell family jet on a flight to Fiji. Alexa Dell posted the photo to her Twitter account and the shot was also shared on the viral sensation, the Rich Kids Of Instagram blog. The photo has since been taken down from the blog, but it lives on on Twitter.
Bloomberg Businessweek reported that Alexa overshared information about her family, including their location and when they would be taking trips.
The publication said social media updates from Alexa's cellphone included GPS coordinates, making it easy for would-be kidnappers or other criminals to take advantage of the Dell family.
Dell Inc. would not say whether Alexa's Twitter account was deleted because of security concerns.
"We don't make any comments regarding Mr. Dell's, or his family's, personal activities," a spokesman told Businessweek.
Michael Dell spends $2.7 million a year on security for his family, the publication said, citing regulatory filings from his computer company.
Jason Thorsett, director of operations at bodyguard firm Custom Protective Services, speculated that Michael Dell's security team was alarmed over Alexa and Zachary's online behavior.
"I'm sure they called the dad and shut it down," Thorsett told Businessweek. "It's innocent on the kids' behalf, but social networking has become the bane of our existence. They undo a lot of hard work on Facebook and Twitter."
The Rich Kids of Instagram Tumblr includes photos of wealthy youngsters posing in front of mansions, yachts and private planes as well as snapshots of six-figure shopping receipts and bar tabs. The blog went viral since it launched a month ago.
© Copyright IBTimes 2023. All rights reserved.