Amazon 4Q Earnings Preview: Regaining Profit But Outlook Will Be Key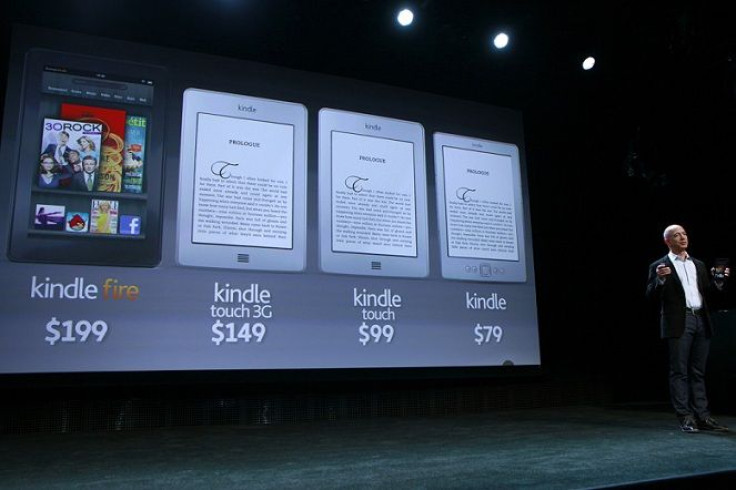 When Amazon.com Inc. (NASDAQ:AMZN), the No. 1 e-retailer, reports fourth-quarter results later Tuesday, investors expect the company will return to profitable operations on sales fattened by holiday shoppers who went online rather than to regular stores.
The question will be if the juggernaut masterminded by founding CEO Jeff Bezos will continue, as the Seattle-based company continues to sell books and a catalog of retail products, Kindle Fire tablets and Kindles, entertainment content, as well as web services to major enterprises including the U.S. Food and Drug Administration.
Analysts expect Amazon to report net income fell 30 percent to $123.3 million, or 27 cents a share, from the year-earlier's $177 million, or 38 cents a share. Revenue is expected to soar nearly 28 percent to $22.26 billion, according to Thomson Reuters polling of 39 analysts.
Amazon reported a third-quarter loss of $274 million, or 60 cents a share, as Bezos, 49, spent heavily on new Kindle Fires to compete against the best-selling but higher-priced iPad line from Apple Inc. (NASDAQ:AAPL), the most valuable technology company.
Bezos, who owns about 20 percent of the company outright, has said he'll do what it takes to take on Apple even as Amazon continues to keep adding to its retail portfolio, where the company now sells everything from diapers to automobiles. That may contribute though, to what Internet analyst Youssef Squali of Cantor Fitzgerald worries are "thin margins" as the number of products grows.
For the full year, analysts expect Amazon to report a loss of $9.82 million, or 3 cents a share, reversing prior-year net income of $631 million, or $1.37 a share. Revenue is expected to top $62 billion, compared with the prior year's $48 billion.
While not of great concern to Wal-Mart Stores Inc. (NYSE:WMT), the world's top retailer, Amazon's full-year sales are expected to be more than double the $27.6 billion expected for Macy's Inc. (NYSE:M), the nation's oldest retail chain.
Also of interest: the revenue gains by Amazon Web Services, which provides hosting for many companies including Netflix Inc. (NASDAQ:NFLX), as well as the outlook for operations provided by Amazon CFO Tom Szkutak on an investor call Tuesday night. The company may also be asked if it plans to launch a smart phone or have designs on the wireless chip business for sale by Texas Instruments Inc. (NASDAQ:TXN).
Bezos usually doesn't participate in the investor calls.
Investors have sent Amazon shares on a tear recently. They've gained 13.6 percent in the past 90 days and 37 percent over the past 52 weeks. In Tuesday trading, the shares slipped $5.31 to $270.73, not much below their all-time high of $284.72.
© Copyright IBTimes 2023. All rights reserved.