Amber Heard's Friend Shockingly Defended Johnny Depp From Domestic Abuse Allegations, Actress Never Injured
KEY POINTS
Amber Heard claimed that Johnny Depp hit her on the face
Amber Heard's friend defended Johnny Depp from domestic violence allegations
Amber Heard's interior decorator said that it was the actress who was abusive to her staff
Amber Heard's friend shockingly sided with Johnny Depp because he didn't see the actress being injured.
In 2016, Heard and Depp decided to part ways. Their split was controversial because it ended up in a legal battle with Amber alleging that her ex-husband was violent and abusive. However, just recently, an audio of Heard confessing that she hit Depp leaked. She even taunted the actor to tell the world that he was the victim and see if many would believe that a man like him would be abused by a woman like her.
Heard's friend, Laura Divenere, shockingly sided with Depp. Divenere was Heard's interior decorator and they were friends and in regular contact. According to her in a court document obtained by The Blast, she never saw any injuries on Heard.
"I was with Amber and interacted with her frequently on the several days immediately following her abuse allegation ... including at least on May 23, 24, 25," Divenere said (via Fox News).
"On those days, I worked with Amber, retrieved packages for her, rode elevators with her, and saw her up close and in person. On none of those days immediately following the abuse claims did I observe any signs of physical abuse or injury, including redness, swelling, cuts, bruising, or damage of any kind. I never saw Amber injured in any way, although I am now aware that she has had many different abuse claims," she claimed.
Depp's legal counsel claimed that Heard painted on bruises to get a temporary restraining order from her ex-husband. Heard alleged that Depp smashed her in the face on May 21 and the actor's lawyer expressed their interest in having James Franco and Elon Musk as fact witnesses because they saw Heard's face in the days and nights between the alleged abuse claim.
Divenere also added that she never heard any domestic violence allegations from Heard or Depp. None of them ever mentioned any sort of abuse whenever she was around. She also interacted with Heard's close friends Rocky Pennington, iO Tillett Wright, and her sister Whitney Heard and none of them ever mentioned that Heard was abused by her husband Depp. Contrary to Heard's claim that she was the victim, Divenere said that it was actually the actress who was abusive to her staff.
"I witnessed Amber being verbally abusive towards her former assistant Kate, screaming at her on the phone," Divenere confessed.
She added that Heard's former assistant called her several times cryping and very upset due to the way Heard treated her. Depp also said in a court document that Heard had a history of domestic violence. However, she was not the victim, but the perpetrator. In 2009, Heard was arrested after assaulting her then-girlfriend Tasya van Ree.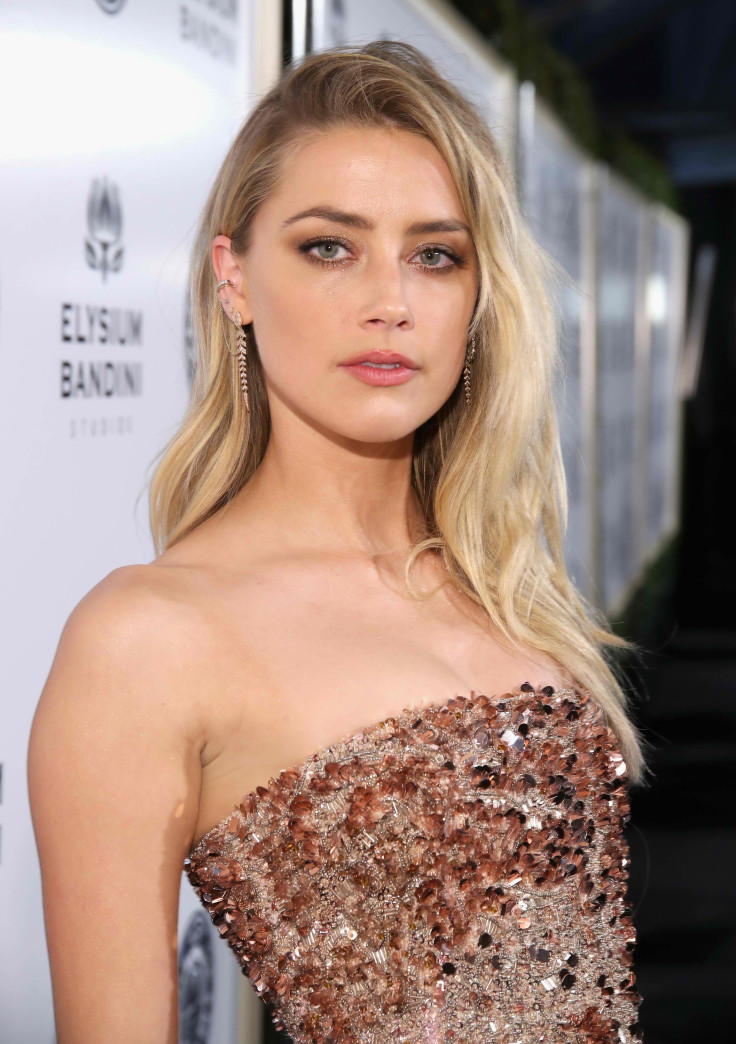 © Copyright IBTimes 2023. All rights reserved.
FOLLOW MORE IBT NEWS ON THE BELOW CHANNELS