Amber Heard's Lawyer Tried 'Fishing Expedition' To Further Embarrass Johnny Depp With 'Irrelevant' Claim
KEY POINTS
Amber Heard's lawyer wanted to prove that Johnny Depp was abusive to his other exes
Johnny Depp's other partners said he was never abusive to them
Perez Hilton apologized to Johnny Depp for believing in Amber Heard and not the other women in his life
Amber Heard's lawyer wanted to prove that Johnny Depp was abusive to his other exes.
Heard and Depp separated in 2016. Their breakup ended in a legal battle, with the "Aquaman" star alleging that the "Pirates of the Caribbean" star was violent and abusive. Their divorce was finalized with Depp giving Heard $7 million, which she donated to a charity.
However, when they were still embroiled in a legal battle, Heard's lawyer reportedly asked a judge to allow them to prove he was abusive with his other exes. Heard's team didn't drop name but claimed that Depp may have been abusive to one of his former partners.
"He says he is not a perpetrator of domestic violence. So we have requested documents relating to Mr. Depp's commission of domestic violence against another romantic partner," Heard's lawyer Ben Rottenborn said, Daily Mail reported.
Depp's team petitioned against it. The judge asked Depp why he stated that he had never been domestically violent toward anyone and his lawyers defended his reasoning.
"Mr. Depp understood that this case, since the public op-ed, is going to be in the public press. And so it's important for him to say that," Depp's lawyer said.
Depp's camp accused Heard's team of "fishing expedition" to further embarrass and harass him. Despite Depp's camp claiming it was "irrelevant," the judge sided with his ex-wife.
Depp's exes have already spoken out about the matter. According to Winona Ryder, Vanessa Paradis and Lori Anne Allison, they didn't experience any abuse from Depp when they were together. In fact, they found him "sensitive" and "loving." They even defended "The Rum Diary" actor from the allegations.
"In all the years I have known Johnny, he has never been physically abusive with me and this looks nothing like the man I live with for 14 wonderful years," Paradis wrote.
Ryder also shared her experience with Depp. She declined to call Heard a "liar" and stressed that she could only speak for herself. When she was with Depp, he was a "good, loving, caring guy who is very, very protective of the people that he loves."
Pereiz Hilton has recently apologized to Depp. The American blogger said he was sorry to believe in Heard and not in the other women in Depp's life.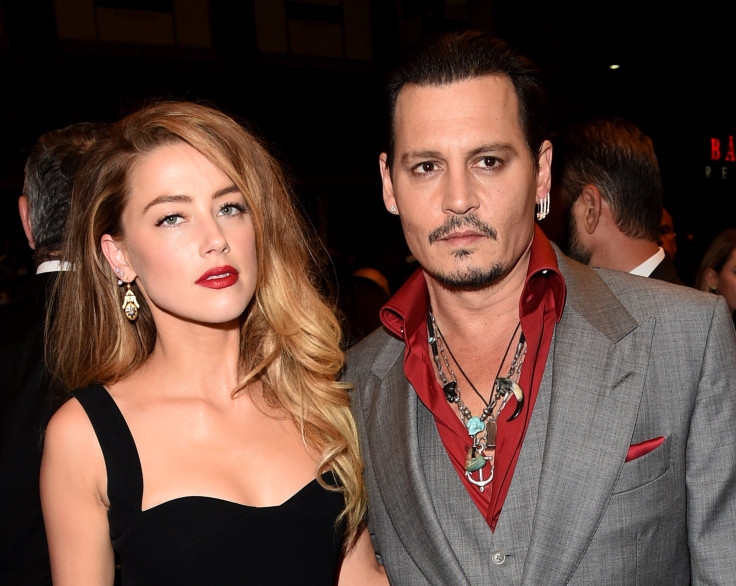 © Copyright IBTimes 2023. All rights reserved.
FOLLOW MORE IBT NEWS ON THE BELOW CHANNELS