'American Horror Story' Season 3 Spoilers: 'Detention' Promo For 'Coven' Mirrors Pina Bausch's 'Blaubart' Performance [PHOTOS & VIDEO]
Ready for another clue about season three of "American Horror Story?" With the fourth teaser trailer, "Stakes," released on Monday, we're taking a look back at the first promo video released, "Detention," … and what haunting image it mirrors.
"Detention" was released on Aug. 6 and immediately got fans of the FX mini-series into an excited frenzy. The 17-second video featured eight girls in black and white facing a wall ... while floating in the air. In the background a chilling voice sang the line, "There is a house in New Orleans," from the song "House of the Rising Sun."
Immediately sending shivers down the spines of viewers, it appears that "American Horror Story" had some inspiration for "Detention" – German performer Pina Bausch. In 1977 Bausch performed a piece called "Blaubart" (or in English, "Bluebeard") with the recording of Bela Bartok's "Duke Bluebeard's Castle." During her performance, a series of women seemingly were able to hang in the air while facing the wall (there were holes in the wall helping keep them in place).
A photo taken from the performance began to make its round on Twitter thanks to @TerrifyingPics. But the Twitter account got a little creative about the performance still. It carries the caption: "Picture said to be from a Russian mental institution, 1952."
The photo was posted on Reddit a couple of days ago where users immediately dismissed the idea that mentally ill people in Russia have the ability to levitate. Instead they unearthed Pina Bausch's 1977 performance.
"Blaubart," or "Bluebeard," is a folktale that was written by Charles Perrault and published in Paris in 1697. The story was about a nobleman who had a bad habit of getting violent and murdering his wives. The tale was believed to be about Gilles de Rais, a serial killer and 15th century aristocrat.
In the early 1900s, Frenchman Henri Landru became a real-life "Bluebeard." Landru scammed countless women starting in 1914 by placing a fake advertisement in Paris newspapers. According to TruTV.com the advertisement stated: "Widower with two children, aged 43, with comfortable income, serious and moving in good society, desires to meet widow with a view to matrimony."
Landru is said to have met at least 10 women between 1914 and 1918 … and all of them ended up disappearing. When police became involved, TruTV reports they found a list of victims but no bodies. Eventually small bones and fasteners from women's clothing were found in ashes, leading the police to believe that he had disposed of his victims by burning them.
Arrested in April 1919 for killing 11 women, Landru went to trial in November 1921. He was brought before the guillotine in 1922.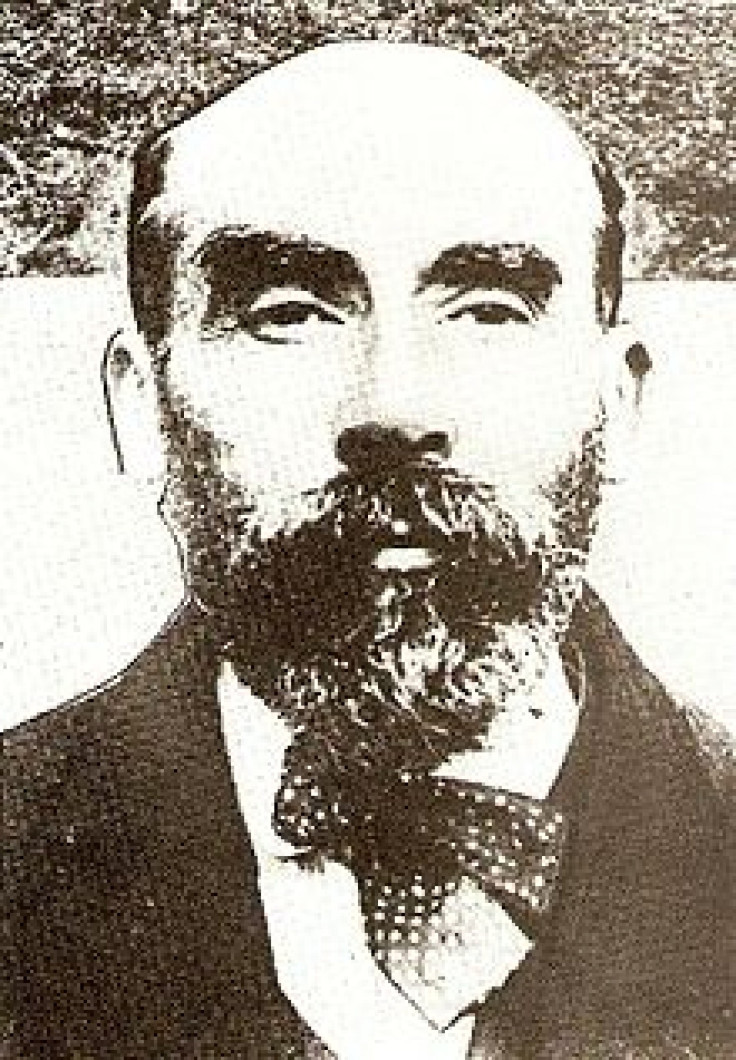 "American Horror Story: Coven" has already revealed that they are using historical figures like Marie Laveau and Madame LaLaurie, but it is unknown if the "Bluebeard" folktale or Henri Landru will play a part.
Season three of "American Horror Story" premieres Oct. 9 on FX. Do you think there is a connection between "Coven" and Pina Bausch's "Blaubart" performance? Let us know your thoughts in the comments section.
© Copyright IBTimes 2023. All rights reserved.
FOLLOW MORE IBT NEWS ON THE BELOW CHANNELS