'American Horror Story' Season 3 Spoilers: First Video Of 'Coven' Released; Watch 'Detention' Clip Here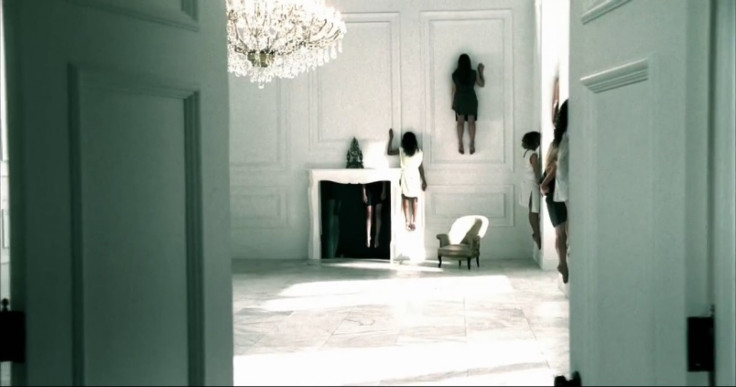 "American Horror Story" sure does love its fans! The FX mini-series may not premiere until October, but a first look at season three, titled "Coven," has hit the "American Horror Story" Facebook page.
The video is called "Detention," and the caption with it reads, "This October ... lift your spirits."
The 17-second video features a chilling voice singing, "There is a house in New Orleans," from the song "House of the Rising Sun." As the music plays, the camera sweeps by a white set of doors that shows a cat lurking and eight girls facing a white wall … and floating in the air but pressed against it. They all appear to be hanging in mid-air, with one even hovering in a fireplace. Barefoot, the girls alternate between wearing white or black uniform-like dresses.
The "Coven: Detention" video mirrors "American Horror Story's" Facebook campaign for the second season, titled "Asylum." If the mini-series decides to follow in the footsteps of the previous season, fans can expect to see a series of videos leading up to the Oct. 9 premiere that hint at the horrors to come.
"Coven" will be about the conflict between Salem witches and Voodoo witches in New Orleans. "American Horror Story's" returning cast members include Jessica Lange, Sarah Paulson, Lily Rabe, Frances Conroy, Evan Peters, Taissa Farmiga, Jamie Brewer, Denis O'Hare and Alexandra Breckenridge. Newcomers to the series are Angela Bassett, Kathy Bates, Gabourey Sidibe, Emma Roberts and Patti LuPone.
© Copyright IBTimes 2023. All rights reserved.