AMR Bankruptcy Will Hurt Unions, Vendors, Shareholders the Most
Employee Contracts Likely to Be Renegotiated; Vendors Told to Keep Delivering, Even If Not Paid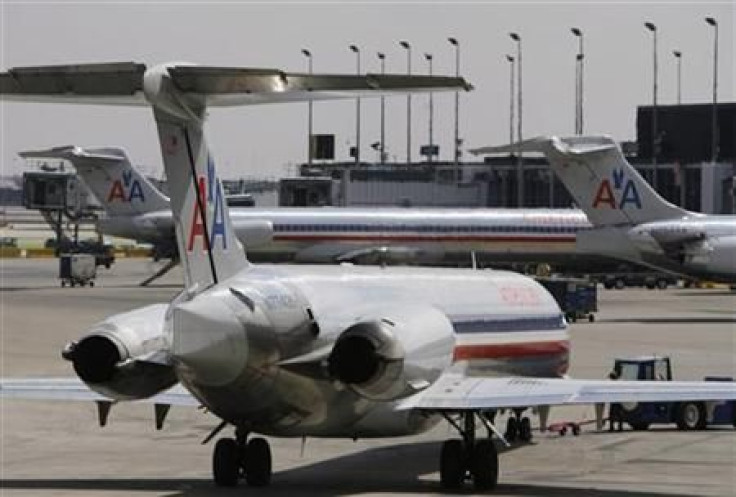 Assume crash positions!
As news continue to trickle down as to what the bankruptcy of the third-largest airline in the U.S. will look like, there are three groups of stakeholders in the company that should have already realized they're in for a rough landing.
Employees, vendors and stockholders of AMR Corporation (NYSE:AMR), the parent company of American Airlines, which filed for a Chapter 11 creditor protection this morning, are likely to bear the brunt of the pain in the bankruptcy reorganization process, statements from AMR released this morning show.
AMR's unionized employees will probably be asked to make major concessions on salary and benefits. In the main press release announcing the proceedings, the company explicitly mentioned labor costs, and not much else, when listing the cost areas it would seek to restructure.
Achieving the competitive cost structure we need remains a key imperative in this process and, as one part of that, we plan to initiate further negotiations with all of our unions to reduce our labor costs to competitive levels, Thomas W. Horton, the company's new chairman and chief executive, said in the statement.
Such benefit-slashing will follow a round of concessions negotiated with the unions in 2003, when AMR's unions accepted a two-tiered employee pay system in order to help the company stave off bankruptcy. It is not a total surprise to the unions. Negotiations with the Allied Pilots Association stalled two weeks ago after the labor bosses rejected putting a contract proposal to membership vote, saying it clearly would not pass, according to Bloomberg News.
Like employees, certain vendors, particularly those that lease aircraft to AMR, are also likely to see themselves asked to take a substantial hit.
In a letter to aircraft lessors, lenders and trustees posted on AMR's website, Beverly K. Goulet, the company's treasurer and vice president of corporate development, noted plainly that AMR cannot afford to retain all the aircraft currently in the American and American Eagle fleets at their current rates and had no choice but to make substantial reductions in the cost of the aircraft which we retain.
The company said it was reserving the right to withhold paying the lessors of these aircraft. Similarly, in a letter to other vendors, American Airlines explained how it would not be able to honor outstanding trade credit until a reorganization plan went into effect. Yet it also seemed to warn vendors they would take legal action if anyone tried to repossess delivered goods or renege on previously negotiated contracts.
Bankruptcy law prohibits a seller from repossessing goods after a buyer has filed for Chapter 11, the release from the company stated, Also, if you have a contract with the Company, the Bankruptcy Code generally requires that you continue to perform services or provide products.
Shareholders in the company's common stock do not even need a letter from AMR to realize how big their loss will be.
Shares of AMR Corporation, which were being considered for delisting, were selling for 30 cents during mid-morning trading on the New York Stock Exchange, down $1.32 or 81.48 percent.
© Copyright IBTimes 2023. All rights reserved.