Amy Winehouse Dead, Interest in Her Music Surges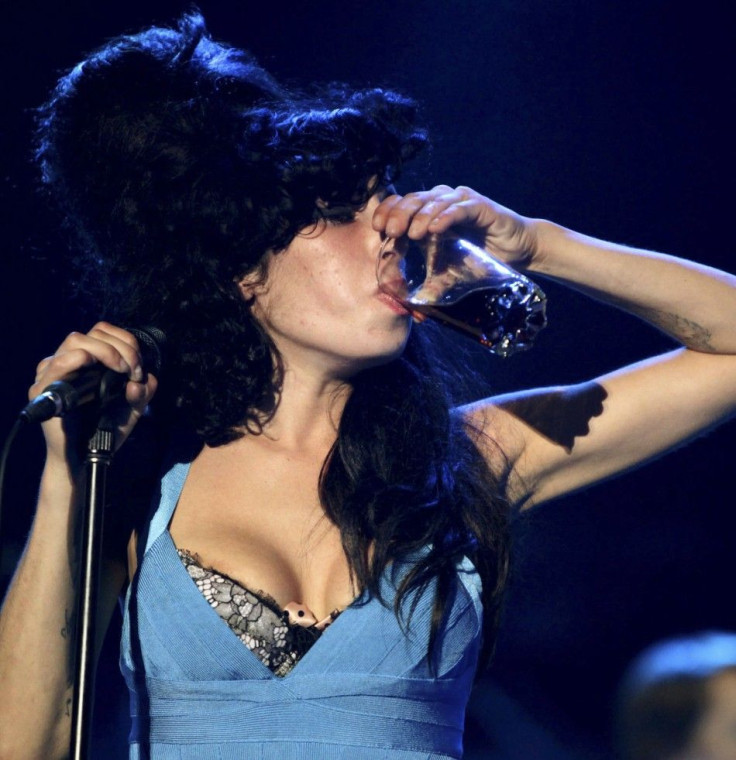 Amy Winehouse was found dead at the age of 27 in her London apartment on Jul. 23. Although the cause of her death remains unknown, multiple sources report that she went on a drugs and alcohol binge hours before her demise.
Shortly after her death, a prescient fan tweeted: RIP , amy winhouse , people that NEVER listened to will listen to her now smh ! but she won 5 grammys <3."
Amy Winehouse is currently dominating US iTunes. Her "Back to Black" album, for which she won five Grammy Awards, is number one.
"Frank" is number three, another "Back to Black" is number six, "Back to Black: B-Sides" is number seven, and "Frank (B-Sides)" is number twenty-four. The homepage of the US iTunes store also features a "Remember AMY WINEHOUSE" banner.
Winehouse and her "Back to Black" album also top the UK iTunes.
On Amazon.com's MP3 downloads, "Back to Black" is number three and "Frank" is number four.
Before her death, Winehouse was one of the most talented young musicians of her generation. However, her public struggles with alcohol and drugs are well-known.
By 2007, she was routinely too drunk to perform on her tour. In her last tour in 2011, she had to cancel it due to her physical incapacity and drunkenness.
"There was always a danger of something like this. Her drinking is totally out of control. She's constantly out of control on vodka. She'd drink bottle after bottle and mixing those quantities with drugs is lethal," a friend told UK paper the Mirror regarding her death.
Despite her controversial image, celebrities and fans alike poured out their condolences upon her death.
i cant even breath right my now im crying so hard i just lost 1 of my best friends. i love you forever Amy & will never forget the real you! tweeted her friend Kelly Osbourne.
"I am deeply saddened to hear the passing of Amy Winehouse. She was an extraordinary talent who left us with tremendous gifts throughout her career. I send my sincerest condolences to her family, friends and fans," tweeted Russell Simmons.
[MUST READ] Amy Winehouse Death: A Loss for Music, A Gain For Record Sales
© Copyright IBTimes 2023. All rights reserved.