Anders Behring Breivik, A Look Inside His New Digs in Prison
Anders Behring Breivik, who admitted to the Oslo, Norway bombing and killing 76 people on Friday, is currently under police custody while the case is investigated by police.
Though it is unknown what his sentence will be when his trial commences in a year, Anders Behring Breivik will most likely end up in Halden Prison in Halden, Norway.
According to The Daily Mail, Halden Prison has bathrooms in each individual "suite," windows with a view, mini refrigerators, flat-screen televisions and access to a gym with rock climbing wall, public lounge and kitchen. With 252 inmates, each suite looks like an ad right out of IKEA.
In a statement to The Daily Mail, architect Hans Henrik Hoilund said, "To avoid an institutional feel, exteriors are not concrete but made of bricks, galvanized steel and larch. And while there is one obvious symbol of incarceration - a 20-foot concrete security wall along the prison's perimeter - trees obscure it."
Here's a look at what most likely will be Anders Behring Breivik's new home for 21 years, the longest jail term allowed in Norway, and plush place to write more manifestos.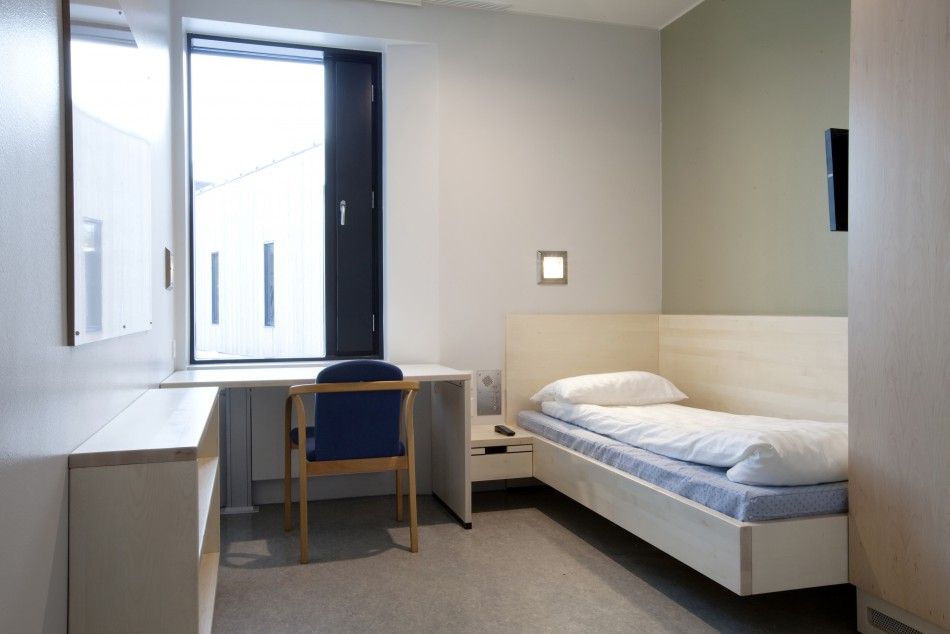 © Copyright IBTimes 2023. All rights reserved.