Android One, Google's $100 Smart Phone For The Masses, Gets Slow Start In India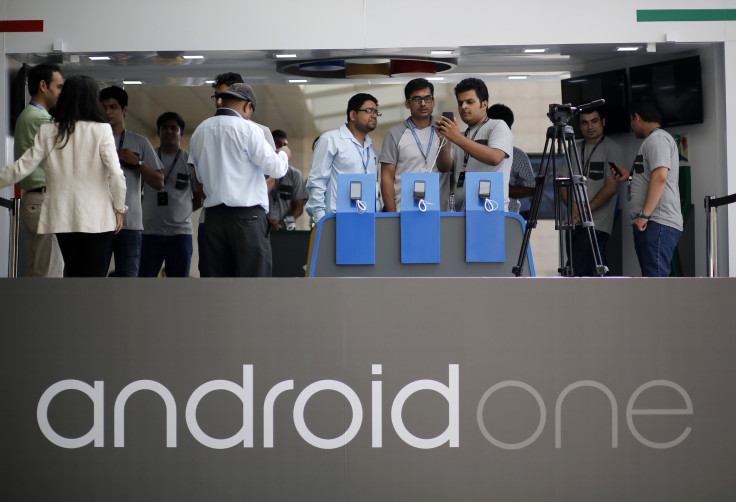 BANGALORE -- Google's Android One phones were launched in India with much fanfare last September. But eight months on, the $105 smartphones haven't exactly lived up to the hype in the world's third-largest mobile phone market. Launched with such taglines as "Your destiny in your hand," and marketed as an attempt to bring Google's apps and services to the developing world, the phones were to be among the first to upgrade to Lollipop, the latest version of Android.
The pure, unaltered Android experience, plus updates direct from Google for the next two years, were key selling points for the Indian market, where people have a lot of choices in smartphones at that price. Yet despite initial enthusiasm for the Android phones, only 1 million have been sold -- a fraction of the 45 million smartphones have been sold across India over the last two quarters.
What went wrong? Google failed to keep its promise of early Lollipop upgrades, hurting the phones' prospects of differentiation on the software front. Two competing phones that retail for about the same price -- Motorola Mobility's Moto E and Xiaomi's Redmi 1S -- had already raised the bar on the hardware, and the Chinese companies were just warming up.
"Xiaomi just leapfrogged in terms of hardware," said Tarun Pathak, a senior analyst with Counterpoint Technology Market Research. "Android itself is the biggest competitor for Android One in India."
There are close to a billion wireless subscribers in India, with only 1 in 6 or so using a smartphone; the rest use feature phones. Smartphone sales are rising and feature phone sales are dropping in India. Today, 1 in 3 phones sold in India is a smartphone.
The lack of brisk sales for Android One in India thwarts Google's ability to deliver its apps and services in a market where even $105 is too pricey for most. Many would-be customers instead buy knockoffs or "gray market" sets, typically with much older and broken software -- and no chance of an upgrade or full functionality. Other customers, who can afford to pay $100 to $150 for a smartphone, have other choices besides the Android One -- including Cyanogen's CyanogenMod OS and other Android tweaks such a Xiaomi's MIUI.
Google and its Android One partners in India -- Karbonn Mobiles, Micromax Informatics and Spice Retail -- decided to sell the phones in stores as well as online, beginning about four months into the launch, but there's little interest among the people who walk in.
"Most people walk in asking for Samsung, as they know it is a good brand that they have used for many years. Some ask for Microsoft Lumia or Sony," said Musa Ahmed, an assistant store manager at a Bangalore outlet of the Mobile Store, a chain that operates some 600 stores across more than 100 Indian cities.
Sundar Pichai, Google's Android chief, had promised many more smartphone partners would join and new Android One models would also be announced, but that too hasn't happened. "We have nothing to share at the moment on new models and OEMs [original equipment manufacturers]," Google said in an email Monday.
Globally, more than a billion Androids were activated as of June 2014, the company said, adding that Android One handsets had also been launched in Bangladesh, Nepal, Sri Lanka, Indonesia and the Philippines.
The timing of the setback in India is made worse by the slowdown in China, which is already propelling Xiaomi, Lenovo and every other major smartphone maker to enter a take-no-prisoners fight for market share in India.
Without Lollipop, and at a price only a little lower than larger phablets such as the Lenovo A6000 that supported 4G wireless and offered Dolby sound, Android One had no chance online. Lollipop upgrades finally came to Android One phones only about a month ago.
At a Spice Smartphone store, "customers aren't asking for it anymore, but we are promoting it because it is our brand," one salesman said. He didn't want to be named nor would he say how many such handsets the store had sold since it was introduced some months back.
"I think they should go with a new strategy. Google has the power to jump back any day and restrategize. They have the minds, they have the resources, they have everything," Pathak said. "With the first version, they have made people aware of Android One, and now they must come back and encash that, with superior differentiation."
© Copyright IBTimes 2023. All rights reserved.