Angelina Jolie Offered To Serve As Bait For Wanted Ugandan Warlord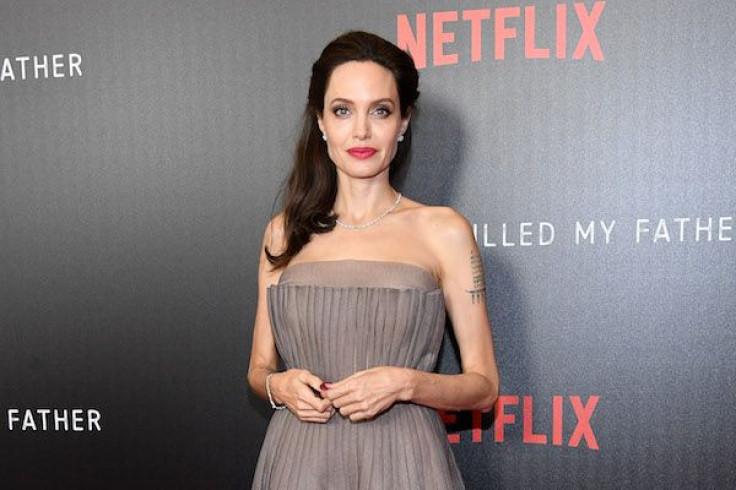 It appears actress Angelina Jolie was close to having her real-life "Salt" moment in the past when she volunteered to take part in a serious espionage mission for the International Criminal Court. It was revealed this week that the Hollywood star wanted to serve as human bait to catch Ugandan warlord Joseph Kony.
Just recently, numerous ICC documents were leaked via French investigate website Mediapart. Interestingly, one bit of information stood out among the rest, and it has something to do with Brad Pitt's ex. In an email written by former ICC Chief Prosecutor Luis Moreno Ocampo, he noted that Jolie suggested inviting Kony to dinner so authorities could arrest him, as first reported by The Sunday Times.
Ocampo may have actually considered Jolie's idea for he was found to have stated in a separate email: "Forget other celebrities, she is the one. She loves to arrest Kony. She is ready. Probably Brad [Pitt] will go also."
Other details uncovered in the documents revealed that Jolie had hoped for her and Pitt to travel to the Central African Republic with assistance from the U.S. Special Forces. In another correspondence, Ocampo asked Jolie if Pitt was going with her. "Apparently you can be embedded with the special forces that are chasing Kony. Can Brad go with you?" he said, to which Jolie responded, "Brad is being supportive. Let's discuss logistics. Much love Xxx."
Kony is being sought by the ICC for crimes against humanity. His head even has a bounty of $5 million. Unfortunately, the plan to entrap him never reached fruition. The notorious warlord is now believed to be hiding in the disputed border area between South Sudan and Sudan, as per People.
Both the ICC and Jolie did not comment on the leaked documents. They also did not confirm if the conversation the actress and the then-chief prosecutor really took place. However, Jolie's intention of helping the ICC catch the criminal shouldn't come as a surprise. The "Maleficent" star after all revealed in 2010 that she would gladly "take down" certain people, like Kony, if given the chance, as pointed out by Us Weekly.
© Copyright IBTimes 2022. All rights reserved.
FOLLOW MORE IBT NEWS ON THE BELOW CHANNELS