Anti-Barack Obama Documentary Could Be The Sleeper Hit Of 2012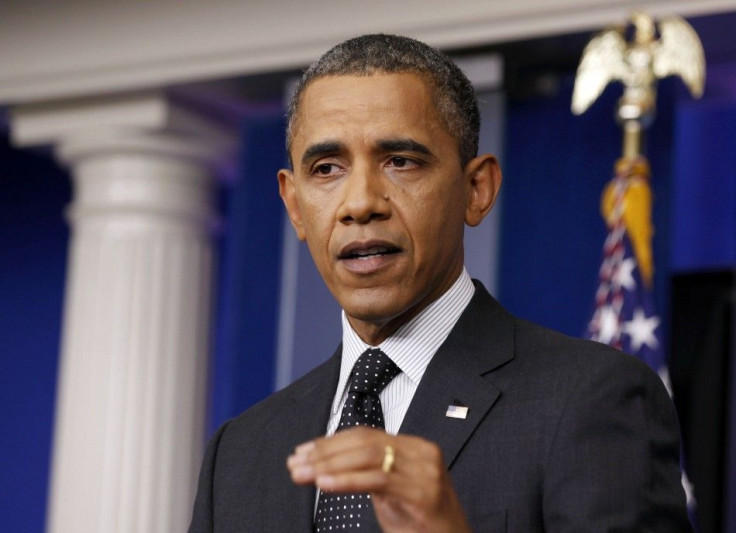 Move over, Wes Anderson. The Obama-bashing documentary that features a cameo from the president's impoverished African half-brother may turn out to be the surprise indie hit of the summer.
The film, "2016: Obama's America," opens for wide release on Friday, just in time for the Republican National Convention in Tampa, Fla. Much to the delight of the right-wing pundits who have been heavily promoting it over the last month, the film has sold more advance tickets than any other movie on Fandango, according to a Hollywood Reporter story posted late Wednesday.
The low-budget indie, distributed by Rocky Mountain Pictures, is based on Dinesh D'Souza's best-selling book, "The Roots of Obama's Rage," which paints the president as a rabid anti-colonialist and purports to show the "rage against Western dominance" that he inherited from his Kenyan father. Co-directed by D'Souza and John Sullivan, the movie had a soft premiere last month in Houston, followed by invitation-only screenings in Los Angeles.
Last weekend, the movie went from 61 to 169 screens. It's already grossed $2 million at the box office, making it one of the most profitable conservative documentaries of all time.
As the International Business Times reported last month, D'Souza tracked down Obama's half-brother, George Obama, for an interview in Nairobi, Kenya, where he lives in a hut. The 30-year-old is the youngest of seven children that Barack Obama Sr. fathered with four wives. In the film, D'Souza refers to him as "the black sheep" of the Obama family. "He's particularly interesting," D'Souza said. "He lives in rubble on a few dollars a day while his powerful, multimillionaire brother doesn't lift a finger to help him."
From the beginning, "Obama's America" has been an obvious attempt by the filmmakers to influence November's election, hence the timing of the wide release as well as the title, "2016," a supposed warning about what the world will look like should the president win a second term. The latest Gallup Polls show Obama trailing Mitt Romney by about two percentage points, and mist polls show an extremely close contest.
Despite the film's surprise success, D'Souza's journalistic efforts are widely written off as fringe politics. In 2010, the Columbia Journalism Review lambasted the author's Forbes cover story, "How Obama Thinks," calling it a "fact-twisting, error-laden piece of paranoia" and "a singularly disgusting work."
Maybe moviegoers are just in need of a good gross-out flick. Where's Judd Apatow when you need him?
© Copyright IBTimes 2023. All rights reserved.
FOLLOW MORE IBT NEWS ON THE BELOW CHANNELS