Anti-Semitism On Campus: Most Jewish Students Feel Discriminated Against, New Study Finds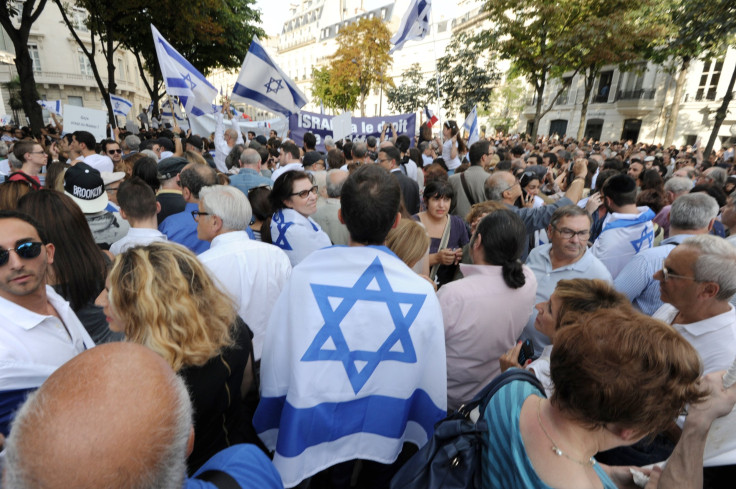 Nearly three-quarters of Jewish college students have described experiencing anti-Semitism in the last year, and about one-third have been verbally harassed at one point because of their religion, according to a survey released Tuesday and conducted by the Maurice and Marilyn Cohen Center for Modern Jewish studies at Brandeis University in Massachusetts.
The survey, titled "Antisemitism and the College Campus: Perceptions and Realities," looked at a random sample of 12,049 American and Canadian undergraduate college students who had applied to go on a ten-day educational trip to Israel with the Jewish organization Taglit-Birthright Israel. Respondents were asked a series of questions in an online survey before they left for Israel.
More than one-quarter of the Jewish students reported seeing hostility against Israel on campus from peers as a "very big" or "fairly big" problem, and nearly 15 percent felt the same level of animosity towards Jews. Nearly one-quarter of respondents said they have been blamed in the past year for the actions of Israel because they were Jewish.
The study also found that Canadian universities and Midwest and California state schools had the highest rates of students reporting hostility on campus towards Jews and Israel.
The majority of respondents said the line of thinking that Jews living in the country were not American was anti-Semitic. More than three-quarters believed opposition to Israel's existence was anti-Semitism, and a much smaller proportion — 27 percent — defined criticism of Israeli policies as being anti-Semitic.
Principal researcher of the study, Leonard Saxe, told Israeli newspaper Haaretz that anti-Israelism and anti-Semitism were often conflated in the respondents' answers.
"It is clear that anti-Israelism morphs into anti-Semitism on campus," said Saxe who is a Klutznick Professor of Contemporary Jewish Studies. "But it is also likely that those who are highly connected to Israel become a target of anti-Semitic or anti-Israel sentiment because they make their support for Israel known. It is also likely that those who are more connected to Israel are more sensitive to criticism of Israel, or more likely to perceive such criticism as anti-Semitic. Political conservatives were also more likely to see hostility toward Jews as a problem than moderates or liberals."
Saxe says the way to foster a more tolerant atmosphere on campus is to expand experiential Israel education and add more university courses that relate to Israel and Judaism.
"We see that young American Jews have a poor sense of history, context and complexity," Saxe said. "They want to be involved, they care about their Judaism and about Israel, and they want to learn."
© Copyright IBTimes 2023. All rights reserved.