Apple iPhone 4S vs. Android: iPhone Sales Pass Android Sales in Last Three Months
New Sales Figures Point to an Apple Surge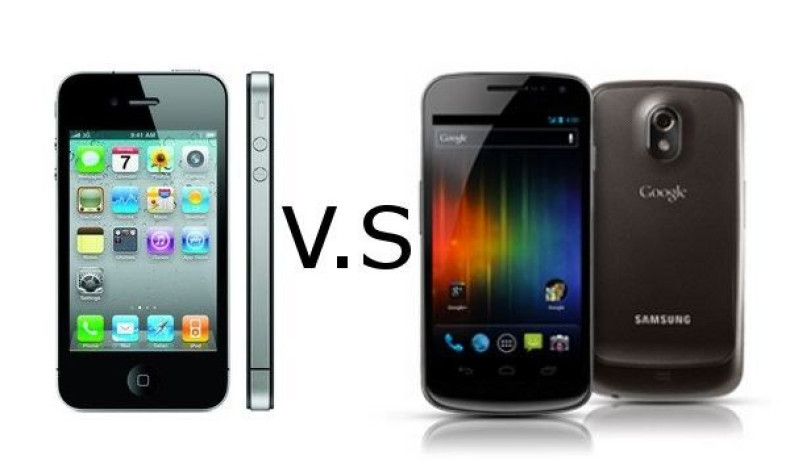 Android-powered smartphones are still the top choice overall in the U.S., but over the last three months, Apple iPhones were bought by nearly half of all people buying new phones.
A new Nielsen report says 45 percent of new smartphone buyers went with Apple, up from 25 percent in October. Not coincidentally, October is when the iPhone 4S went on sale, and holiday sales no doubt helped perk up Apple sales. Nielsen reports that of the new iPhone buyers, nearly 60 percent bought the new iPhone 4S over the 4 or 3GS.
Overall, smartphone sales in the U.S. are 47 percent Android and around 30 percent Apple, and that's with only half the mobile phone users buying smartphones at all. In other words, of all the people who have mobile phones in the U.S. fully half of them are using feature phones. No Apple or Android for them, just talk and text.
Other tidbits from the report:
* 60 percent of people who bought a new mobile device over the last three months of 2011 chose smartphones.
BlackBerry devices were the third most popular mobile operating system with 15 percent of smartphones.
Even Windows Mobile, a dead ecosystem, is ahead of Windows Phone, 4.6 percent to 1.3 percent.
Apple was able to cut into all those Android sales the last three months of 2011 thanks to the iPhone 4S, but what does that say about Android devices? There were plenty of new high-tech devices that debuted at the end of the year, so why did so many more go for the iPhone as opposed to the Droid Razr or Samsung Galaxy S2?
Nielsen doesn't go into that in detail, but it's likely that with so many Android devices, people just get confused. To the untrained eye, so many phones look exactly alike, and sometimes the same phone has a different name on another carrier. As smartphones continue to sell more than feature phones, this phenomenon may not come into play as consumers become more savvy about their choices.
Tell us in the comments if you have a feature phone or if you are an early adopter.