Apple iPhone 5 Features: Why Future iOS Devices Need The 19-Pin Dock Connector
Analysis
The dock connector may be the only iPhone feature that we know, for sure, will be different in the next-gen model, allegedly "set for release" between September or October. Almost every major news outlet has reported Apple will slim down its traditional 30-pin dock connector -- the outlet for connecting the iPhone to other accessories, power sources, devices and utilities -- to just 19 pins in its next-gen iPhone, which Apple fans have ceremoniously dubbed "the iPhone 5."
Apple will never confirm a future product feature before it's final release, but there's too much smoke around this particular rumor for there not to be a fire. News outlets like Reuters and The New York Times say Apple will actually slim down its dock connector to 19 pins across all its iOS devices, including iPhone, as well as the iPad and iPod. To transition the public, Apple will reportedly release adapters for 30-pin devices to the new 19-pin format.
There are some obvious advantages to this heavily-rumored change -- less dock space means more room for other features, components, or batteries -- but there ought to be a real advantage to this new connector besides size alone. Apple wouldn't change the dock for all of its products just because it's smaller. It would have to be superior in some other way.
My guess is that the smaller 19-pin dock would have to be faster than the 30-pin dock connector. TechCrunch noted that the size of the 19-pin port is actually similar to Apple's Thunderbolt port, which the company has decided to feature more prominently in its computers after deciding the ultra-fast port would supplant traditional FireWire and Ethernet in the new MacBook Pro with Retina Display.
Could It Be Thunderbolt?
In the first iPod, Apple's dock connector relied on a FireWire connection to update the device while simultaneously recharging the device's battery. Apple opened up compatibility to both FireWire and USB in the third-generation of iPods, but FireWire was eventually phased out as video capabilities were added to the device.
Apple has come a long way since the iPod, and the iPhone and iPad devices can do so much more than Apple's original music player ever could. The iPhone, by itself, can call, text, surf the Web, schedule meetings, set reminders and alerts, play movies and music, display books and magazines, and play third-party applications for entertainment, productivity, reference, lifestyle, and gaming.
That's not even close to everything it can do, but basically, what I'm trying to say here is that these features and functions require a lot of power. Unfortunately, both the iPhone 4S and new iPad can hold charges for 10 and seven hours, respectively, and sometimes that's a generous estimate. People would like their devices to survive through a full day, but if they can't, they'd at least like them to be able to charge and sync quickly.
Thunderbolt, which was originally developed by Intel but brought to market by Apple, combines DisplayPort and PCI Express into an interface that can support a daisy chain of up to seven different Thunderbolt devices. But more importantly, in a speed test, Thunderbolt smokes the competition.
Thunderbolt can post a whopping 10 Gbps in simultaneous bidirectional communication, which is 20 times faster than the theoretical limit of USB 2.0, 12 times faster than FireWire 800, and twice as fast as USB 3.0. Ars Technica sums up why this is important for the iPhone:
"The combination of a compact, inexpensive controller with the tiny Mini DisplayPort makes Thunderbolt particularly suited to mobile computing. In particular, thin and light ultraportable laptops like the MacBook Air and Sony Vaio S series could connect to a high-performance audio controller for recording, a RAID for nearly instantaneous backups, and an external HD monitor-all from a single port."
Not only is Thunderbolt faster than all other popular connectivity options, but it's also highly compatible with older accessories. Following WWDC 2012, Apple released two adapters for Thunderbolt: one for gigabit ethernet, and one for Firewire.
Why The iOS Devices Need A Faster Dock Connector
Owners of the new iPad will understand why the next-generation of Retina-powered devices need a more powerful, faster dock connection. The third-generation iPad is, literally and figuratively, an utterly brilliant device, and that brilliance requires a ton of juice. Even though the battery dominates the inside of the new iPad, the battery drains quickly and deeply.
I say it drains "deeply" because even when you have the new iPad plugged into a power source, if you're still using it for anything substantial (ex: word processing, video watching, web surfing), the battery continues to drain. It's the one downfall of the iPad that Apple will need to solve over time. Battery technology doesn't improve as quickly as processor technology, unfortunately.
But if Apple can't solve the issues with battery life, creating a faster port for charging and synching is a good start. If we can transmit power and electricity between power sources and our iDevices faster and more efficiently, we as humans can become more efficient, by proxy. Quicker charges and synchronizations free up the user's time to actually use the device, or leave the immediate area and go and do other things. When a user is charging, they are often tethered to the charging source, instead of the other way around.
If future Apple devices plan to be anything like the new iPad, they need better charging apparatuses. Hopefully, the 19-pin dock connector is a better tool for quicker and more efficient connections to power sources and accessories, because if a user is staying in one spot as their device is charging, that device -- whether it's a smartphone or a tablet -- ceases to be "mobile."
Apple iPhone 5: Likely Exterior Features
The 19-pin connector is definitely the most reported feature, but while Apple won't confirm this or any features until the device's eventual unveiling, there seems to be more smoke surrounding certain features more so than others. Here's a breakdown of what we've heard about the device, specifically from the outside.
Gotta Be Mobile was on a roll in July, being the "exclusive" photo source of prototypes for the iPad Mini and next iPhone. The photos allegedly came from the same "trusted source inside the Apply supply chain" in Asia, and it showed metal engineering samples of the iPhone 5 design, which only helped to validate earlier rumors and reports.
The alleged iPhone 5 mockup measured just over 120 mm tall, 58.6 mm wide, and a depth "slightly thinner" than the iPhone 4S, presumably about 8 mm. In contrast, the iPhone 4S measures 115.2 mm tall, 58.6 mm, and 9.3 mm. In other words, this alleged iPhone would be taller than previous models to accommodate a bigger screen, and while it would also be slightly thinner, the width of the phone would not change.
We don't know if this is the final design we see when the iPhone 5 is released, likely later this year between September or October, but it definitely matches up well to previous rumors, reports, photos and even schematics.
Back in May, unofficial Apple website 9 to 5 Mac posted a series of photos showing new parts and components for a sixth-generation iPhone, which were sent from the repair experts at iFixyouri. The photos showed the faceplates and backplates for a new black and white iPhone, but the designs had lined up with previous reports of the phone, which predicted a smaller dock connector, several migrated components, and a two-toned back with a metal plate.
Following the release of the alleged iPhone parts, the Cydia Blog released what it said is a complete schematic of the new iPhone model, which matched perfectly with the front and rear plates acquired by 9 to 5 Mac. The schematics, which may or not be legitimate, showed the same migrated camera and earphone jack from the photos, and they also describe a bigger display.
The schematic said the new iPhone's display would measure about 121 mm (4.8 inches) tall and 58.6 mm (2.3 inches) wide, which aligns well with 9 to 5 Mac's earlier report of an iPhone 5 prototype, which was said to have a new screen that measured 3.45 inches tall and 1.94 inches wide to create a 16:9 aspect ratio, which is perfect for playing videos at their native resolutions.
The metal mockup released earlier this month matches the components, photos, and the schematic leaked in May. Here are all of the features identified across all of the alleged prototypes:
Smaller Dock Connector: As predicted earlier by 9 to 5 Mac, Apple wants smaller dock connectors for its iPhones, and the newly released iPhone 5 models only confirm this. In addition, after TechCrunch "independently verified" that the next iPhone will kick the standard 30-pin dock connector (a tradition since the third-generation iPod) for a newly designed 19-pin "mini" dock connector, Gotta Be Mobile released photos of the alleged "iPad Mini," which featured a similar 19-pin dock connector. Several other news sites, including The New York Times and Reuters, also believe Apple will implement the 19-pin dock into the iPhone 5, likely for the sake of making more space within the phone.
Redesigned Speaker Grills: The speakers on the bottom have been expanded and redesigned in the new iPhone model. Now that the dock connector from the iPhone 4 and 4S has been shrunk down, Apple has more room to create bigger and louder speakers.
Metal Back: The iPhone 4S features a back made of all glass, but the new photos from iFixyouri show black and white iPhones with much of the back encased in metal. It's not clear what function the metal back serves -- if it's simply a style choice, or if it's made out of an extremely-light "liquidmetal" solution -- but all of the photos of the new iPhones included these metal portions. There's a slight chance that the metal back could help improve call reception, given that the metal trim along the sides is molded into the metal backplates, giving it a "unibody" feel.
Migrated FaceTime Camera: To better mirror the faceplate of the iPod Touch, Apple has apparently moved the FaceTime camera from the left of the earpiece to above the earpiece itself. Moving the camera likely frees up more space to include more parts and components like LTE and NFC chips, but it also makes the iPhone more symmetrical and appealing.
Migrated Earphone Jack: Photos of the new iPhone show the earphone jack, which has traditionally been located on the top right corner of the phone, has migrated to the bottom left corner of the device. This design change aligns perfectly with a May 14 report from Hong Kong-based components supplier SW-Box, which claimed to have acquired a new headphone jack, ear speaker, and Wi-Fi cable part for a new iPhone. SW-Box's audio components would fit perfectly within the new design released by iFixyouri and 9 to 5 Mac.
New Camera Opening: Photos of the released iPhone show a subtle but interesting difference to the camera infrastructure: On the rear panels of the black and white iPhone models, there is now a small space between the camera lens and the LED flash. Looking at the inside of that space, there appears to be a tiny object that occupies the opening, which could be a small microphone to help with capture higher-quality audio when recording video.
Apple iPhone 5: Likely Interior Features
This is what many believe the next-gen iPhone 5 will look like, but hardware is only half of the device's potential. What about the software? Besides all of the great features coming in iOS 6, what sorts of features can Apple fans expect in the new iPhone? Here's a breakdown of the most likely features, based on recent reports, rumors and patents.
LTE Connectivity: Despite the significantly higher download and upload speeds of LTE, previous implementations of the high-speed network in smartphones ravaged battery life, which was a major complaint from users. If Apple wanted LTE in the iPhone 4S, it would have been forced to increase the phone's thickness to accommodate a larger circuit board and a bigger battery. As Apple CEO Tim Cook noted in a company earnings conference call in April 2011, "first-generation LTE chipsets force a lot of design compromises."
But now, with new LTE chips from Qualcomm now available, it's a foregone conclusion that Apple will implement radio bands for 4G LTE in the iPhone '5', given that Apple introduced the high-speed network on its new iPad, released March 16. Since LTE in tablets isn't a feature users were breaking down doors for, its implementation was likely done as a "practice run."
NFC: Near-Field Communication is nothing new. In fact, many current smartphones have the chip built-in so owners can use mobile payments solutions like Google Pay. Apple has held off on implementing NFC technology into its iPhone, but a slew of recently granted patents seem to suggest that will change with the sixth-generation model. Two of the major features said to use NFC rather heavily are the iWallet, and iTunes "Gifting."
The iWallet: If you saw Apple announce iOS 6 at WWDC, you may have heard about a new application called Passbook, which is designed to keep all of your gift cards, coupons and tickets all in one place. With a simple flick, users can summon their Starbucks cards, loyalty cards, train tickets, plane tickets and sporting event tickets, too. While Passbook will work on every iOS device, Apple has reportedly been building an expansion of this software specifically for an NFC-capable iPhone.
Apple won a major patent on March 6 for a piece of technology called the "iWallet," which is a digital system that gives users complete control over their subsidiary financial accounts on their iPhones, and also leverages Near-Field Communication technology to complete credit card transactions directly on the phone as well. The iWallet has many different features, including giving users the ability to see their entire credit card profiles, view statements and messages from their banks, and even set parental controls for their children, should they also want to use their iPhones as digital wallets. Outside of the iPhone, users can keep track of their payments and statements within the iTunes billing system, which keeps credit card information and records safe and secure. There's a possibility that iWallet could also work with other Apple utilities, which could allow users to buy things like movie tickets directly within the apps, but only time will tell with that one.
iTunes Gifting: Speaking of NFC... Another Apple patent unveiled in April described a system for standardized buying, sending, and receiving of media files from a media provider (iTunes) between multiple devices (iPhones, iPads, and iPodTouchs). The process was simply called, "Gifting," and it would certainly work with an NFC-capable iPhone.
Downloading and storing digital media with online service providers has become commonplace -- more so than purchasing DVDs and CDs at physical stores - but it's not very easy to transfer digital files from one individual to another, usually because of copyright laws. Apple believes "Gifting" is the solution.
One method for gifting requires the sender to authorize a gift charge to their iTunes account, which is then transmitted from the sender's device to the receiver's device -- via tapping, or as long as they're nearby -- thanks to the NFC chip. If the recipient of the gift isn't nearby -- or you want it to be a surprise -- the gift-giver may submit an official request with iTunes, which then processes the request and charges the initiator's account for the given file. The patent also allows for multiple gifts to be sent in a single transaction, as well as certain customization options for the gifts -- including voice greetings and custom gift images, likely to conceal the gift's identity before the receipient opens it.
Audio Sharing Network: The last few months have seen Apple pay increasing attention to its audio network. It released its Podcast application as a completely separate application, and now, according to a newly-filed patent for the iPhone, Apple plans to make the iPhone into a "conference telephone" designed to cut out the background noise while recording audio, which can then be packaged and distributed. This feature would certainly appeal to students that want to record their lectures, as well as enterprise professionals that want to hold and record teleconferences with multiple individuals and be able to hear everyone clearly.
OLED Display: Apple is reportedly testing the iPhone 5 prototype with an A5X chip, which is the quad-core graphics processor used to power the Retina Display in the new iPad. But why would Apple need such a powerful chip for an iPhone? Given that the A5X chip is a graphics powerhouse, if Apple doesn't drastically change the physical size of the screen to 4.6 inches, it may be changing the display's overall quality.
Apple has plenty of money to afford OLED screens in an iPhone-sized display, and it would make sense for Apple to ask Samsung to help build its iPhone 5 displays. Samsung knows how to build big, beautiful screens for any size device: Just imagine what Samsung could do with Apple's Retina technology implemented into an OLED. Apple would effectively put distance between the iPhone and all other smartphone competitors for another five years, at the very least.
Crack-Proof Glass: Everyone who's ever had a rough Saturday night would certainly love this patent. Granted on Nov. 15, Apple's patent for crack-resistant glass uses the same alumino silicate glass solution used in the iPhone 4 and 4S, but chemically treats it with potassium and sodium ions to achieve greater compression thresholds on the surface and edges of the glass, making it less susceptible to cracks.
Apple also included a handy feature that will appeal to everyone who's ever dropped their iPhone: The patent calls for a shock mount to be placed between the glass and the body of the device, which will instantly inflate if the device senses it's falling. If the iPhone's internal accelerometer senses it's falling, an actuator within the device sucks in the cover glass as it accelerates to the ground, protecting it from damage.
Advanced Haptics: Another recently published Apple patent describes a new haptics feedback system that allows a user to interact with the content on the screen by touching it, which is accomplished with sensors and actuators working simultaneously. The new multi-tiered system is extremely sophisticated: Using several layers of elastic screens stacked on top of each other, Apple's screen can produce 3D buttons or objects to interact with, as well as give texture to images, like topographical maps.
Apple's haptic system can create different types of actions, including vibration, net displacement, bending, deforming, or any combination of those elements. The technology can also work with a secondary display screen or audio system, which would be useful if Apple ever builds its iTV, but the system can also be applied to flexible organic light emitting diode (OLED) screens. This advanced haptics system would also work with almost every portable Apple device, including iPhones, iPod Touch devices, iPads, MacBooks, and even TVs, video projectors and e-Ink displays.
Apple Avatars. If you want to buy movies, apps, or any content through Apple's iTunes Store or App Store, Apple requires you have an Apple ID. Your Apple ID sticks with you in the company's Game Center, which keeps track of a user's achievements across purchased and downloaded games. But if this recently granted patent has any bearing on the immediate future, Apple users may soon get to make customizable Apple Avatars, which users would use to represent themselves within potential online or gaming environments. Apple users could create a 3D model of themselves, customizing features like hair, eyes, nose, and eyebrows, as well as other features and accessories. While avatars seem to be geared towards kids, it would actually help give users a source of identity while making the Apple brand -- and identification procedures -- a little more fun. Don't be surprised if Apple had Pixar's help on this one: Just look at the eyes.
The Photographer's Timer. Traditionally, self-timing cameras are used to take pictures of a big group, or a self-portrait. But in Apple's self-timer, a patent granted March 8, the iDevice's camera can identify the photographer and ask if they want to be in the picture. At that point, the iPhone will simply wait until it detects the photographer's face in the viewfinder before it automatically snaps a photo. If you are the "photographer" who also wants to be in the picture, the iPhone will simply wait until it detects your face to take the picture.
"But what about interruptions? What happens if I get a call after I set the self-timer?" Wonder no more. If you set the timer and then your phone goes off, the timer will still wait until it has detected, recognized and verified that you are the photographer and that you're in place for the photo.
Now if only Apple patented a tripod...
3D Photography. While existing 3D cameras and video recorders can gather three-dimensional information from objects, they're generally incapable of getting detailed enough information in relation to the shapes, surfaces and depth of the objects. Apple's solution involves a series of systems, tools and methods to capture a 3D image by using multiple sensors and cameras. One sensor would capture a polarizing image, while two other sensors would capture two different non-polarizing images, and Apple's system would combine the images into a composite.
3D Object Recognition. On May 10, the U.S. Patent and Trademark Office published a series of Apple patents relating to 3D face and object recognition technology. Apple's system involves taking a picture -- either with a front or rear camera -- and the 3D recognition software would distinguish between the two-dimensional projection of the image and the three-dimensional shape of the objects in the image. The process would be fully automatic, which would help for identifying faces in a group of objects, or even identifying objects in X-ray images.
Multi-Player Gaming. The iPhone 5 might also be the first phone to feature a new piece of software for multi-player gaming. On March 15, the U.S. Patent and Trademark Office published a patent application from Apple that describes a system for multi-player gaming, which allows groups of people to play the same game together and even see it from different perspectives according to the devices' physical relation to one another. The system actually mimics that of the "Find My Friends" app, in which a user's device detects other nearby devices that it recognizes as "friends," and invites them all to join a common application. The technology also determines the relative position of those devices, so some games -- like turn-based role-playing games or card games -- can be played in a specific order.
Micro SIM Connector: It's definitely not the sexiest feature, but if Apple decides to include this patented micro SIM connector in the iPhone 5, you won't be unhappy. Apple usually doesn't like people tinkering inside its devices, but the company's micro SIM solution is described as "easily removed and replaced," as well as "resistant to damage by an improper insertion of a SIM card, and may provide reliable mechanical performance."
The Best iOS 6 Features For iPhone
Scott Forstall, Apple's senior VP of iOS software, helped introduce iOS 6 at WWDC 2012 in San Francisco. He showed off the new Apple-made Maps application, deep integration with Facebook, and new enhancements to Siri, but those were some of all of the great features coming in iOS 6. Here's a breakdown of the major features -- ones we actually know about -- that you can definitely get excited about:
Siri: The AI virtual assistant was born on the iPhone 4S, but with iOS 6, it's finally making its way to the new iPad, too. Since the feature was first released in October, Siri, which could help users place calls, create and send texts and e-mails, set reminders and schedule meetings, surf the Web, or answer complicated or context-sensitive questions, has gotten only smarter. In iOS 6, Apple has endowed Siri with encyclopedic knowledge of sports (current, past and future), movies (current, past and future), and even businesses and available restaurants. Users can also launch applications with their voices, and Siri can also help the user post a message to Twitter orFacebook, just by speaking.
Maps: Apple introduced a new Maps application as a part of the iOS 6 platform coming in the fall. But this Maps app isn't built by Google; this one is Apple-made. Apple's Maps application includes new vector-based 2D map elements, incredible 3D maps, detailed traffic conditions, and best of all, turn-by-turn navigation with a dynamic 3D camera perspective. The entire platform is completely compatible with Siri, which will give you directions even if your iPhone oriPad is locked.
Facebook Integration: In iOS 5, Apple elected to optimize nearly every app for Twitter, which allowed users to tweet photos, webpages from Safari, videos from YouTube or even their location, for all of their Twitter followers to see. In iOS 6, Apple decided to apply these same tactics of deep integration with Facebook, the world's largest social network with more than 900 million users. This fall, users only need to sign into their account just once to be able to share content -- text, links and photos -- onto their Walls or each others' Walls, seamlessly sync their Address Book Contacts with their profile photos from Facebook, and receive notifications over the Notification Center. In return, Facebook added its Like Buttons to the App Store and iTunes Store, and it now syncs its Events with Apple's iOS Calendar.
Accessibility: The relationship between Apple and its users is very close, but Apple has gone out of its way to make the mobile experience friendly with students and children with hearing, vision, learning, and mobility disabilities. Apple has added several features that help students remain on task and focused on their content, giving teachers, parents and administrators the ability to limit the device's abilities and disable certain areas so the child only touches what you want them to touch. With integration into Maps, Zoom, and AssistiveTouch, Apple is looking to help blind or low-vision users, and the company is also looking for hearing aid solutions to give its users a quality audio experience.
Phone Features: Apple hadn't touched the general Phone feature since it was introduced in 2007 with the first iPhone. In iOS 6, Apple has created more options for users to deal with incoming calls, including options to reply with a quick message, or a reminder to be set for a certain time or a certain place. For video-chatting, Apple also added FaceTime support over cellular channels, including 3G.
Passbook: As mentioned, iOS 6's "Passbook" keeps digital tickets, coupons, loyalty cards and gift cards organized in a simple location. Clearly this is the precursor to the NFC-based "iWallet" technology, which will similarly keep your credit and debit cards in a safe and secure location for easy access.
Features From OS X "Mountain Lion": In an effort to better merge iOS with the Mac operating system, Apple added several features from OS 10.8 Mountain Lion to iOS 6. Apple added Mail VIPs, a "Do Not Disturb" feature for the Notification Center, and a new feature called iCloud Tabs, which lets users view their tabs opened in Safari across all iOS and Mac devices. Users simply click a designated iCloud Tabs button and all the tabs opened on each device are shown in a synchronized list, letting them see what's open across all their Apple devices.
"New" Banners: Users can download so many apps from the App Store that it becomes difficult to keep track of where all of the new applications are. Luckily, Apple has added a simple feature in iOS 6 that places a blue ribbon around your newly-downloaded apps with a "New" label, just so you can find it.
Custom e-mail alerts: Apple added a new VIP mailbox so users can put all messages from their most important contacts in one place, but in iOS 6, Apple also made it easy to alert yourself when those users send you new messages. iOS 6 includes custom e-mail alerts for accounts (VIP mailbox vs. inbox) and for people (mom and dad vs. that random PR guy who won't stop e-mailing you). In addition, this setting also works with the new "Do Not Disturb" feature, so you can silently receive incoming e-mails without disturbing your slumber, a meeting, or anything else you may be doing.
Apple iPhone 5 Features: What's Your Wishlist?
There are a lot of rumors about the iPhone 5 flying around, but what we want to know is what you, the reader, would like to see in Apple's next-gen smartphone. Shoot us an email or leave us a comment in the section below.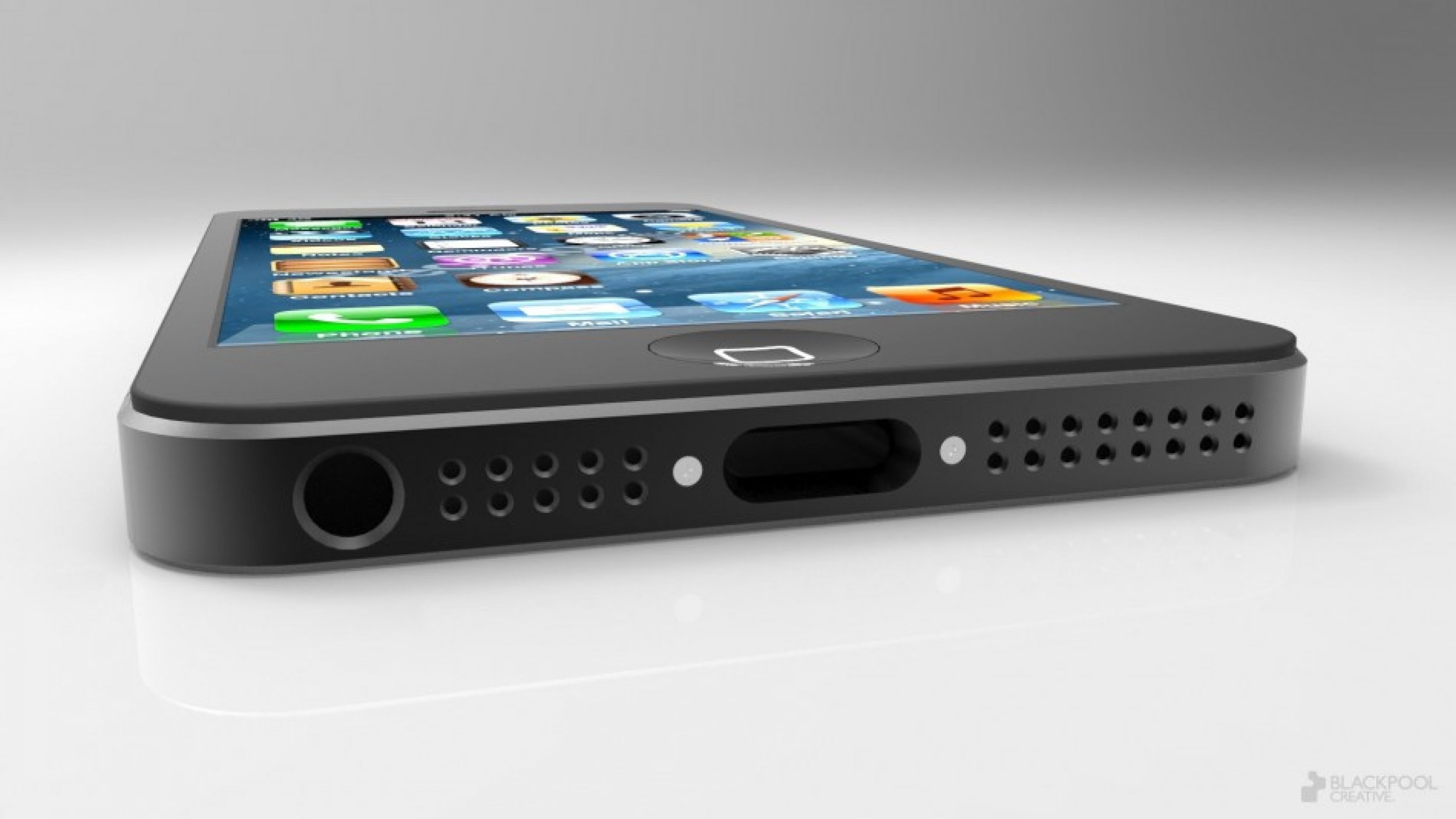 © Copyright IBTimes 2023. All rights reserved.
FOLLOW MORE IBT NEWS ON THE BELOW CHANNELS