Apple iPhone 5 Release Date, Features: 10 Important Things to Know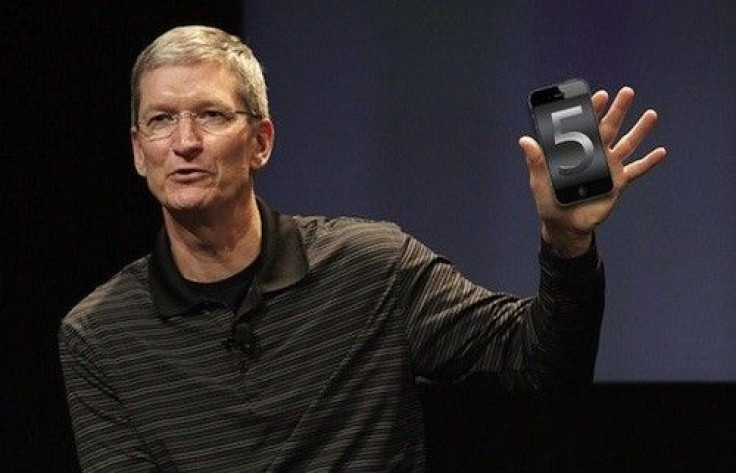 The Apple Let's talk iPhone event is just two days away, and up-to-the-last minute rumors have been rampant. On Tuesday, we'll have all the facts confirmed about the the Apple iPhone 5 release date and features -- or another smartphone named iPhone 4S if Apple isn't ready to release its iPhone 5 yet after all.
CEO Tim Cook will preside for retired company co-founder and long-time leader Steve Jobs. But while speculation is abundant, much has become clear about the Apple iPhone 5 release date and features for now, or whenever it is finally released.
Thus, here are 10 important things to know:
1) The iPhone 5 is not delayed -- its right on (Apple) time. Contrary to statements many journalists have made in print as fact, saying Apple's iPhone 5 was delayed, that is not right. Apple has never said when the phone was coming out. So it can't be delayed if it was never announced.
Sure, previous versions of the Apple iPhone, first launched in 2007, were unveiled during the summer, but that was then -- this is now. It is not delayed. For apple, it is right on time, according to Apple's schedule.
2) Apple will likely unveil one or two new phones at the Let's talk iPhone event -- the iPhone 5 and/or the iPhone 4S. Expect both an iPhone 5 and an iPhone 4S. More on the specs below, but it's apparent more than one new iPhone is coming. The iPhone 5 will likely come in two versions - 16GB and 32GB at two different price points, much like Apple's iPad tablet. And don't be surprised if Apple also unveils a pricey 64GB version if the iPhone 5.
3) The iPhone 5 will have a bigger screen size. Bigger isn't always better, of course, but it's high time the Apple iPhone gets a bigger screen - about the only thing that's been missing from the popular product the last few years. Some Android smartphones including the Droid Bionic have 4.3-inch touchscreens while the iPhone has had a 3.5-inch touchscreen.
The iPhone 5 larger screen is likely to extend beyond the body casing, meaning that the entire phone won't necessarily be bigger. Some reliable reports have suggested the screen will be qHD in 960x540 pixels -- likely with a 4-inch or 4.3-inch screen. The iPhone 4S will be the same size as the current iPhone 4, with a 3.5-inch screen.
4) The iPhone 5 will likely come with 1GB of RAM (internal memory) and an 8-megapixel camera. Enough said.
5) Sprint will become an iPhone carrier. Yes, good things do come to those who wait. First, it was just AT&T in the U.S. as an iPhone carrier. But with the launch of the iPhone 4, Verizon customers got in on the game. Now, Sprint customers will get the iPhone and gee, or they ever happy about that. As for T-Mobile -- better luck next time.
Sprint, which will likely launch the iPhone before Oct. 15, will initially offer customers an unlimited data plan as AT&T and Verizon did, before cutting that juicy offering off to new customers.
For Sprint, it will be incentive to customers to hurry up and get an iPhone to get in on the unlimited data plan before it ends. And you can bet they will.
6) The iPhone 5 and the iPhone 4S will have enhanced iOS 5 voice features -- Apple's new, patented the Assistant. Apple's Siri-based Assistant will be an easy-to-use speech to text and action system, similar to functionality with Google's Android notification system.
7) iPhone original metal casing will likely return to the iPhone 5. Standard with iPhones since Apple first launched the product in 2007 until the iPhone 4 was unveiled in 2010, metal casing will likely be back with the iPhone 5. Expect the iPhone 4S to remain with the current size and casing of the iPhone 4.
8) The iPhone 5 will likely sport three-times faster data connection. By implementing a hyper-speed HSPA+ 21 Mbps modem, the iPhone 5 will have three times the download speed of the iPhone 3G, iPhone 3GS and the iPhone 4. The addition is intended to yield a 4G-like experience -- it's not true 4G, but it has 4G speed.
9) No consumer product in the world has ever been so anticipated. From the moment Apple unveiled its iPhone 4 to unprecedented smartphone demand for a single product, chatter from around the world has focused on the iPhone 5.
In that respect, we are witnessing global consumer history -- unprecedented demand and interest in a single product that extends from the U.S. to China and most everywhere in between.
10) Steve Jobs has retired as Apple's CEO, but his signature will be all over the iPhone 5. Jobs' health is not good. He's had a liver transplant, and he has a rare form of cancer. Some wonder if this will the last iPhone launch he will witness. Hopefully not.
But one thing is for certain: The product's unprecedented global product success will be a lasting testimony to the legacy and genius of Steve Jobs, Apple co-founder and long-time CEO and visionary. He had a big dream, and it's become bigger than he ever could have imagined.
© Copyright IBTimes 2023. All rights reserved.